Mike Postle Poker Cheating Evaluation – Learn Everything from Start to Finish
16 minutes
Last Updated: February 27, 2022
Mike Postle Poker Cheating Evaluation – Learn Everything from Start to Finish
The poker news tends to have fairly short life cycles, and there aren't many stories that manage to hang around for more than a couple of weeks.
However, the story of Mike Postle poker cheating allegations was one of the main topics throughout 2019 and persisted well into 2020.
The group of poker players came out accusing Mike Postle of cheating during live poker streams from the Stones Gambling Hall.
It all started with a simple tweet, but it wasn't long before almost the entire poker world was somehow involved or invested in the Mike Postle cheating affair – or "Postlegate" as it came to be known.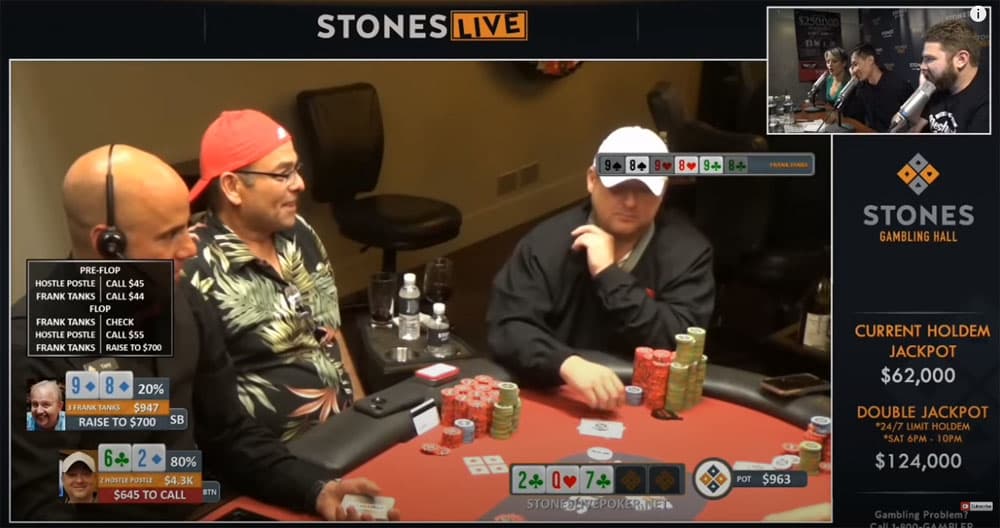 If you've only caught bits and pieces of the story but don't really know the whole history, this article will attempt to break down the Postlegate from start to finish, although it's hard to say if the finish has been reached.
Namely, Postle and others who were accused of cheating managed to win the legal battle, but they don't seem satisfied to leave it at that.
In the most recent turn of events, Mike Postle is actually preparing a lawsuit of his own against several people and organizations that he claimed had defamed him. But let's start at the top.
Mike Postle and Live Poker Streams at the Stones
In recent years, more and more poker rooms are setting up live streams for their games.
It's a great marketing method that helps them generate interest in the venue and helps attract some of the higher-profile players.
Stones Gambling Hall, a relatively smaller poker room located in California, decided to give live streams a go.
Over time, they successfully attracted some well-known poker players, and the Stones Live Poker stream grew in popularity.
In the mix of different players who frequented $1/$3 games at Stones, one would become quite a celebrity.
It was Mike Postle who impressed viewers and commentators alike with his astounding plays.
In the most difficult of situations, Postle would almost always come up with the right decisions, be it making a tough laydown, sniffing out a big bluff, or making an extremely thin value bet.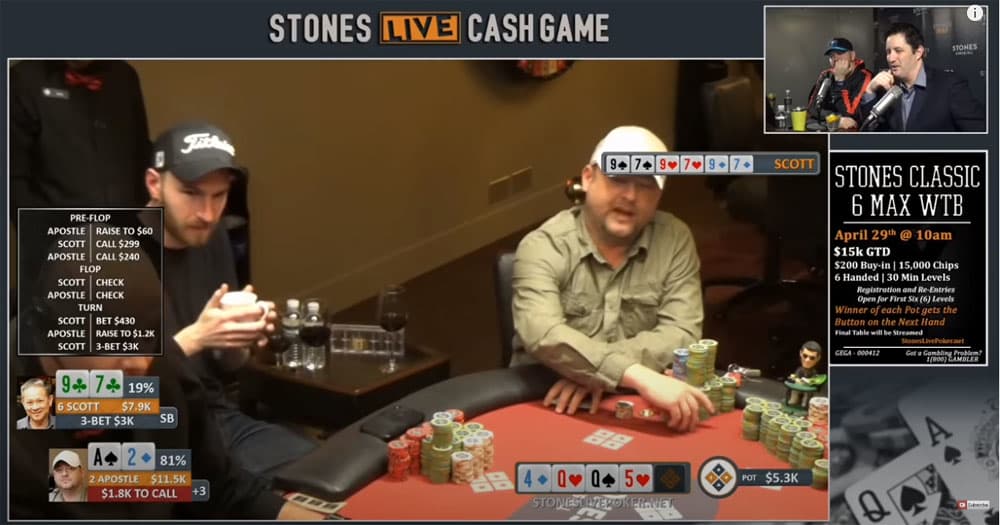 Commentators loved it, and Mike Postle would soon become the staple of Stones Live Poker.
He was the one to watch at Stones as he kept stringing on winning sessions one after another throughout 2018 and 2019.
But not everyone was convinced Mike's accomplishments were results of talent, his Texas Holdem strategy knowledge, and hard work alone.
Concerns over Mike Postle Cheating Raised by Veronica Brill
Hosts and commentators hyped Mike's Postle incredible run at Stones, and he became a local folks hero of sorts.
Players who knew Mike prior to 2018 were quite surprised by this as they knew him to be a solid player but not the soul-crushing, elite type.
Veronica Brill, who was often doing the commentary during live streams and hosted her own game at Stones, was one of the first to raise concerns about the Mike Postle poker success.
Although not a professional player herself, Brill is very experienced with math and poker statistics, and something wasn't adding up.
Postle's style of play was far from GTO (Game Theory Optimal), yet he kept on winning.
In March of 2019, she approached Justin Kuraitis, a poker room manager at Stones, to share her concerns.
Brill was worried that Postle could somehow intercept the information sent by the RFID sensors at the tables (used for live streaming), enabling him to know other players' hole cards.
Kuraitis was quick to dismiss Brill's ideas, though, just as he did with other players who had approached him with similar concerns. He kept claiming security was one of Stones' primary concerns, and there was absolutely no way Mike Postle was cheating.
Brill Shares Her Concerns About Mike Postle Cheating Publicly
Several months went by, but Stones took no actions, and Mike Postle continued to play on live streams.
He kept on winning, baffling other players and viewers alike with his often unorthodox but almost always correct decisions.
Eventually, Brill just couldn't keep quiet anymore.
She made her concerns the matter of public knowledge during one of the streams in September when Mike Postle made yet another incredible laydown holding a top pair and a gutshot straight draw on the turn.
After calling the flop, Mike gave up on the turn facing a single bet – and he was right once again as his opponent was holding the nut straight.
Brill commented that it was impossible – "as if he knew."
About a week later, Brill took it to Twitter to share her concerns, which would really get the ball rolling.
Although she said she wasn't 100% certain Mike Postle was cheating, she said that the chance he was cheating was definitely greater than 0%. So, she felt she had an obligation to warn the public about it.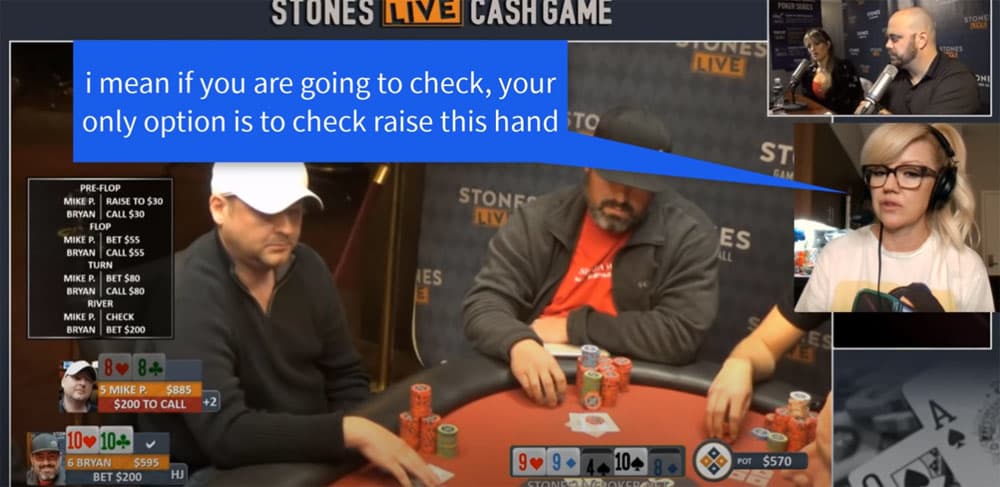 Mike Postle found himself on the defensive. His friends and people who played with him were, naturally, curious to know if there was any truth to these allegations.
Postle responded that he'd never cheated in his life, in the Stones game or any other, saying that he was shocked that Brill, who was never anything but nice to him (in his own words), would do something like this.
Although Brill's tweet was directed at Postle, he wasn't the only one who felt this way.
Quite a few well-known players warned Veronica that these accusations were extremely serious and shouldn't be thrown around without irrefutable evidence.
And she definitely lacked hard evidence as her concerns were based primarily on mathematical expectations and statistical analysis. She couldn't prove for sure if Mike Postle was cheating or not.
Breaking Down Mike Postle Poker Skills
In the weeks to follow, the poker world would divide between those who believed that there was something fishy going on and those who were firm in the belief that you can't accuse someone of cheating without offering actual evidence.
So, the first group took it upon themselves to try and gather the evidence.
Since most of the Mike Postle poker play happened on the live stream, there were dozens of hours of footage that could help prove (or refute) Brill's allegations.
It was a mammoth task. Still, the poker community and twoplustwo poker forum are usually quick to react when there are serious cheating accusations, and this occasion was no different.
One of the people who really took the task seriously was Joey Ingram, aka Chicago Joey.
Ingram is a popular poker vlogger and a PLO enthusiast who has a knack for righting wrongs. So, he took it upon himself to conduct a series of investigations into the Mike Postle cheating case going through countless hours of footage and looking for suspicious spots.
By the time he was done, Ingram had compiled the information from 69 separate sessions and concluded that Mike Postle had won in 62 of them for a net profit of over $250,000.
Postle's hourly win-rate was estimated to be around $1,000, which was pretty much statistically impossible and, if true, would indicate cheating.
In some of his later interviews, especially the one with Mike Matusow, Postle said these numbers were absurd, and his winnings weren't even the half of what the "investigators" were claiming.
But many of the well-known faces in the community seemed fairly convinced that some form of cheating was going on, and they weren't afraid to publicly share these thoughts.
For example, Scott Seiver tweeted that there was no doubt in his mind that Mike Postle was cheating.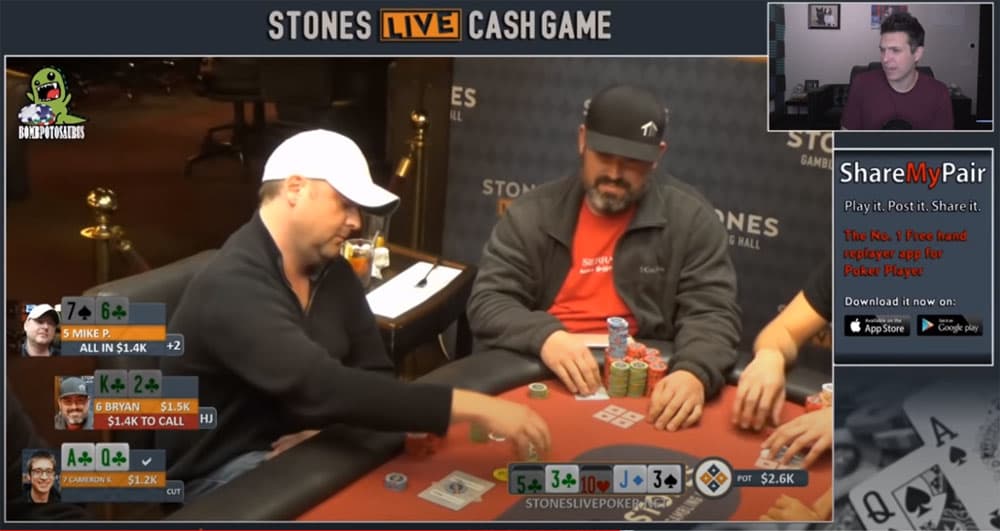 In the meantime, Stones conducted an internal investigation and concluded they found no evidence of cheating.
A large part of the poker community wasn't happy about this conclusion, especially given the fact it was very definitive. According to Stones' officials, there was absolutely no way there was any cheating going on.
Mike Postle Cheating Theories
For those who were convinced Mike Postle was, in fact, cheating, the question at hand became how did he do it?
Almost everyone agreed that he was somehow able to get his hands on the information used for the live stream in real-time, i.e., while poker hands were still in progress.
Contributing to this idea was Postle's behavior during streams where he is often seen wearing a cap and holding his head down, seemingly looking at something in his lap.
The main theory that developed was that someone with full access to the stream was sending the information to Postle's phone.
Quite a few people accused Justin Kuraitis that he was in on the scheme, not only because he had the required access but also because he was adamant about defending Mike and turned a blind eye to concerns raised by other players in Stones games.
At one point, phones were banned at the tables, but Postle continued his winning streak, which led some of those involved with the investigation to believe he used a different device, perhaps attached to his leg.
Matt Barkey, another top-level pro, was particularly interested in discovering how the stream information could be sent to someone.
He spent a lot of time looking into the software and came up with a fairly simple setup that anyone with even a basic knowledge of computers could use to send the data to someone.
This setup would enable the person with a special link to have access to the real-time version on the stream using a device such as a smartphone.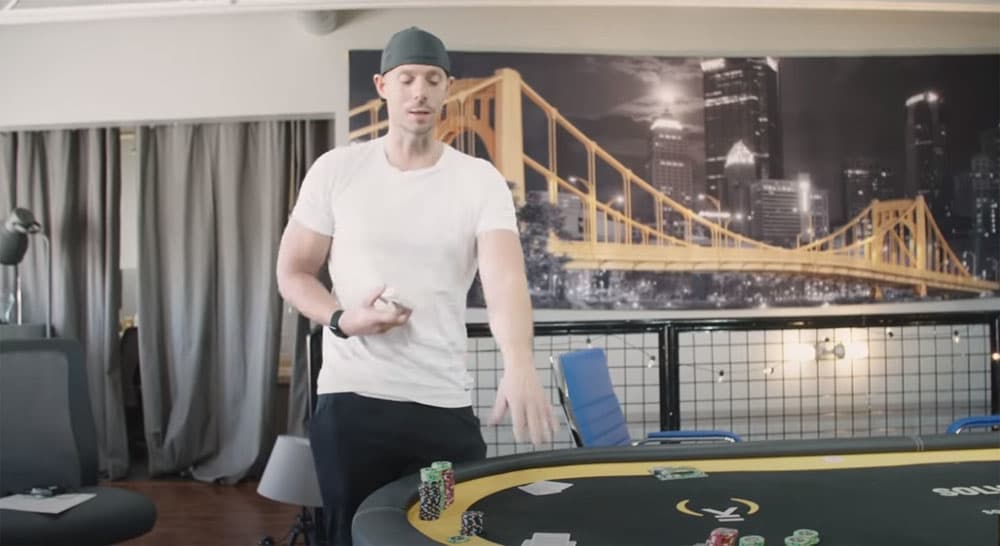 Of course, all of these were theories as no one had hard evidence they could produce, and Stones remained adamant in their claims that no cheating had occurred.
Yet, if Barkey's theory was true, it meant that Postle had to have an accomplice – someone with access to the feed who set up this "backdoor" and provided the URL.
Mike Postle Poker Scandal Turns Legal
The Mike Postle news story was one of the hottest topics on various poker media outlets, forums, and Twitter feeds for a number of weeks. However, as long as things remained in the area of guesswork and social media accusations, nothing would come out of it.
Thus, in October of 2019, many players involved with the Stones live game took things one step further, submitting a lawsuit against Stones, Mike Postle, and Justin Kuraitis, seeking damages.
A total of almost 90 players were asking for $30,000,000 million as compensation for the financial harm they suffered because of the alleged Mike Postle cheating scheme.
In the lawsuit, players stated that they believed that Stones wasn't actually condoning the scam, but they failed to prevent it and actively ignored the players' complaints.
The court case was largely based on the circumstantial evidence and the analysis conducted by the likes of Brill, Ingram, and Berkley, so despite the lawyer for the plaintiffs being very confident, it was clear that this one could go either way.
Round One Goes to Mike Postle: Nevada Judge Dismisses the Case
It wasn't before June of 2020 that the Mike Postle poker case actually got before the judge. In the meantime, rumors and speculations continued to circle the internet and the phrase "Postlegate" came to be quite known.
After looking into the case, California judge William B. Shubb decided to side with the defendants and accepted their motion to dismiss the case submitted in April.
Stones Gambling Hall was cleared as the judge explained that gambling losses couldn't be the matter of legal proceedings according to the California law.
However, he did leave the door open for the defendants to resubmit a changed lawsuit against Stones and Kuraitis, which would focus on the rake paid as that could be considered a fee paid to ensure the safety of the games.
Mike Postle came out as the winner as the judge dismissed the case against him with prejudice.
This meant that Postle was in the clear, and the verdict prevented them from filling the same suit again. So, the court decided Mike Postle wasn't cheating.
Round Two Also to Postle: Marle Cordeiro's Lawsuit in Nevada Thrown Out
In addition to the class action, Postle was fighting a separate lawsuit in Nevada submitted by one of the female poker players Marle Cordeiro.
Cordeiro and her lawyer decided not to join the rest of the plaintiffs but instead went after Postle alone and filed the lawsuit in Nevada where she lives.
According to the filing, although games took place in California, they were broadcast online, and Cordeiro was able to see them in her home in Nevada.
Seeing the live stream was what "lured" her to visit California and go to Stones to play in the same game with Postle.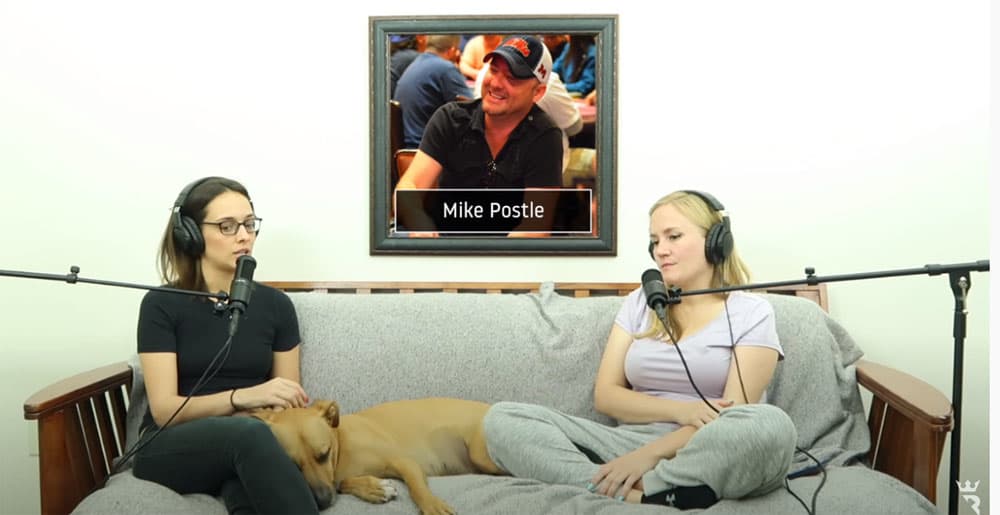 The judge in the case didn't agree, though. As he explained in his decision to dismiss the case, Cordeiro's filing didn't meet the required legal criteria.
Although games were broadcast live and available, among others, to residents of Nevada, the defendant was just one of the players and not the broadcaster. So, it can't be proven that he was aiming his alleged misconduct at Nevada.
So, the second lawsuit was thrown out based primarily on technicalities – but thrown out nonetheless.
This happened in August of 2020, a couple of months after the California ruling, and it was another legal win for the Mike Postle poker case.
Amended Postle Lawsuit Reaches Quite a Resolution
Since the July verdict left the door open for an amended lawsuit to be submitted, plaintiffs took the opportunity and filed a different claim.
This time around, Postle wasn't included on the defendants' list, and the scope of the lawsuit was much narrower.
Plaintiffs were basically given an opportunity to sue the poker room for the rake paid, but to even win that, they'd have to prove there was actual cheating going on, and Stones didn't do enough to prevent it.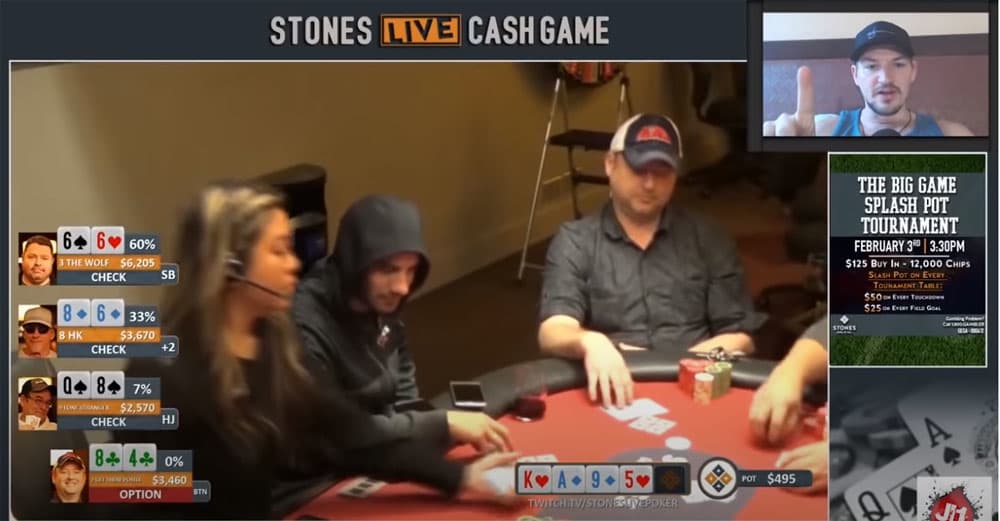 So, it wasn't much of a surprise when the news broke in September that a majority of plaintiffs in the lawsuit accepted a settlement.
Exact details of the settlement weren't revealed, but some later interviews and articles made it pretty clear that those who agreed were paid just a nominal amount.
Although a number of plaintiffs refused to settle, most notably Veronica Brill, the first person to make Mike Postle poker cheating allegations public, this seemed like the end of the road.
Many of those who didn't settle simply stopped responding to the lawyer in charge of the case, clearly showing that their interest in the whole affair was wearing out.
But it would turn out this wasn't the end of the Postlegate.
Postle and Kuraitis clearly weren't happy by just being done with the legal side of things. Instead, they decided to take things on the offensive.
Mike Postle and Kuraitis Strike Back
Not long after the settlement was announced, Justin Kuraitis took it to his Twitter to share his thoughts on the entire matter. With legal proceedings all but done, he felt it was finally able to speak freely.
In a series of tweets, Kuraitis again refuted all cheating allegations and came hard on the poker community members who were quick to jump on the bandwagon once things started to unravel.
Of course, for many who were confident that Mike Postle was cheating, court verdicts and settlements did very little to change their minds.
Several high profile pros, including Doug Polk and Daniel Negreanu (both of whom were tagged in Kuraitis' tweets), were appalled by Kuraitis' attitude and him playing the victim.
In fact, they voiced their opinions that statements such as this only served to reinforce the belief that he had something to do with the cheating after all.
The Stones poker manager's general response from the poker public was probably not what he had hoped for.
Although there were a few supportive voices, most players and fans were less than convinced.
As Polk explained in his tweet, the judicial system may not have been equipped to deal with this case properly, but that doesn't mean nothing happened.
Mike Postle Files a Defamation Lawsuit against – Everybody!
Seeing that the poker community wasn't willing to just forget about the whole thing, Mike Postle decided to take a very unexpected step.
Just a few days ago (as of the time of writing this article in October of 2020), he filed a defamation lawsuit, naming a long list of defendants.
The suit names individuals such as Veronica Brill, Daniel Negreanu, and Joe Ingram.
Also, numerous companies run by or employing individuals whom Mike Postle believes have caused him harm in one way or another – Doug Polk, Matt Barley, Phil Galfond, and even ESPN and PokerNews.
The filing also includes a clause that covers any potential defendants that weren't explicitly named, meaning more names could be added to the list.
Postle is requesting a jury trial, and the lawsuit includes seven points such as defamation (libel and slander), false light, intentional infliction of emotional distress, and intentional interference with prospective economic advantage.
So, how's that for a Mike Postle news story?
It seems that Postle is going after almost every single well-known individual that has ever come out publically saying anything bad with regards to the whole alleged cheating affair.
And he's also going after some rather big companies. Is it more than he can chew? Who knows.
These types of lawsuits usually end up in settlement of some sort. However, if that doesn't happen and Mike Postle gets his way with a jury trial, anything can happen.
Brill, one of the named defendants, has started a campaign to raise money for the representation in this case.
The poker public was very keen to answer her plea as she reached and passed her initial monetary goal in a matter of hours, and the bar was even raised.
The big-name companies probably aren't lacking lawyers on their payrolls, so Postle is in for a rough fight.
When Does Mike Postle Poker Scandal Will End?
When the court settlement was reached back in September, I genuinely thought that was the end of it. The Postlegate wasn't the main topic in the poker media for some time anyway, so it seemed like the settlement was just the final step.
Sure, it wasn't the outcome many were hoping for, but it wasn't all that unexpected.
But then Kuraitis decided to make that long Twitter rant, and Postle turned around and sued the entire world.
So, when will it end? Your guess is as good as mine. As of right now, roles are reversed as many of those who were involved in the Mike Postle cheating lawsuit are now on the defense.
The better question is – how will it end?
The law sometimes works in mysterious ways, and Postle may well have some grounds for his lawsuit.
At the same time, he will need to prove the allegations made against him were false, which could open a huge can of worms for him.
Defendants could ask for all sorts of information in the discovery, much of which was apparently missed out during the California case.
Of course, if cheating allegations are false, he has nothing to be afraid of, and he is well within his right to seek justice. In fact, most poker world would probably owe him a huge apology if that were the case.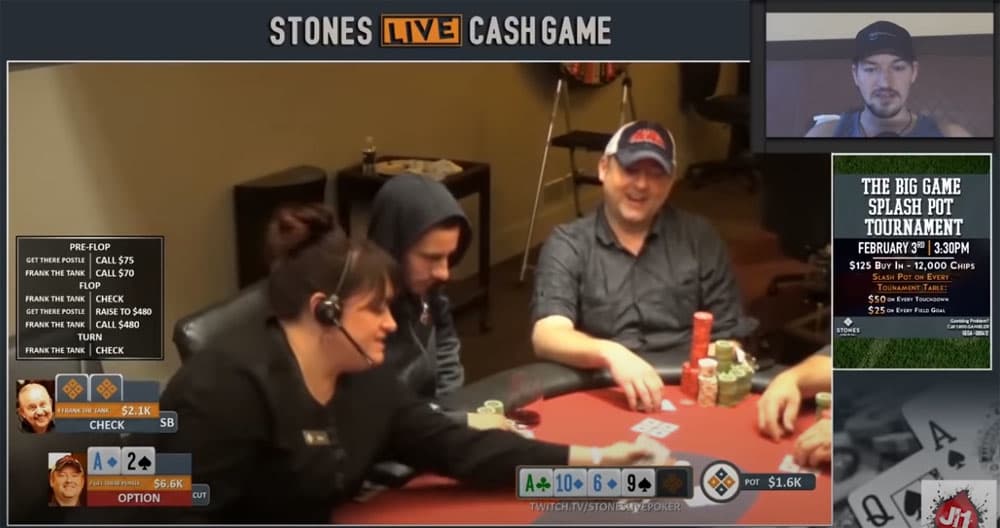 Is that the case?
Was there some sort of cheating going on, or is Mike Postle is some poker prodigy that took the poker world by storm, taking the game to a whole new level?
I guess it boils down to what you want to believe.