Cardplayer Lifestyle Mixed Game Festival Returns to Vegas This November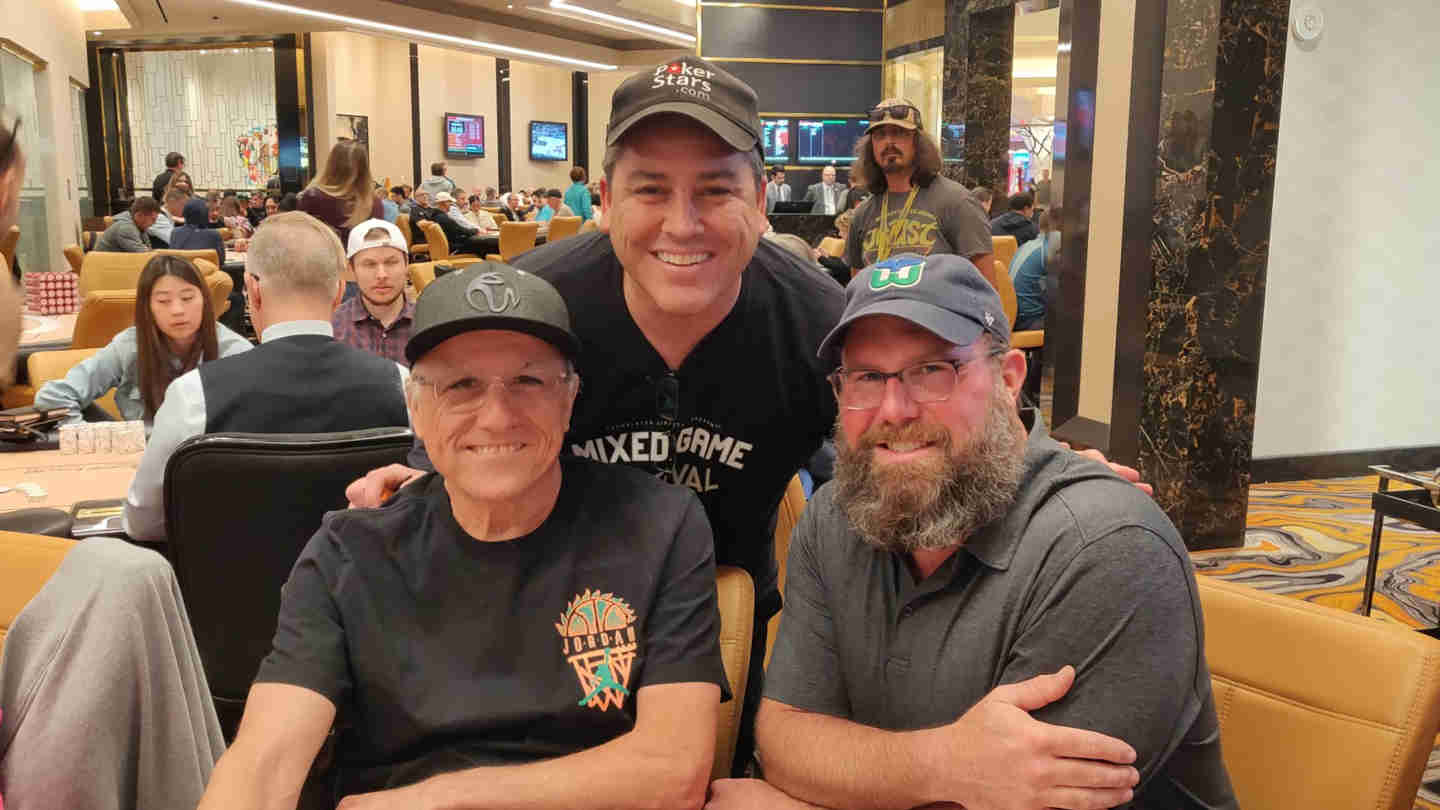 2 minutes
Last Updated: September 21, 2023
It is official – the Cardplayer Lifestyle Mixed Game Festival will be coming back to Las Vegas for its sixth iteration, bringing with it good vibes, big prizes, and plenty of non-Hold'em action.
The Resorts World Hotel and Casino in Las Vegas will once again host the festivities from November 26 – 30. Unlike the previous iteration, though, November's event will feature two tournaments alongside the cash game action, so there will be something for everyone.
December will be jam-packed with live poker action, with several major tours happening almost simultaneously.
However, before all that, the Mixed Game Festival VI takes place, offering much more affordable action and, just as important, giving you a chance to enjoy all those different poker types that you don't see featured in the live environment that often.
$5,000 WPT Voyage Package up for Grabs
There are always additional prizes up for grabs during Mixed Game Festivals, and the upcoming one is no different. The biggest one of these that everyone will be fighting for is the WPT Voyage package worth about $5,000.
The prize will go to the winner of the $260 H.O.R.S.E. tournament taking place on Thursday, November 30, representing the grand finale of the festival.
The eventual winner will claim the standard cash prize and the WPT Voyage package, consisting of:
A 7-day cruise in the Caribbean
A $1,100 buy-in for a WPT Prime event taking place during the cruise
Other amenities like food, drinks, WiFi, etc.
The cruise is scheduled to take place in March and April 2024, so the lucky winner will have plenty of time to prepare for it. The only thing not included in the package is transport to Miami, Florida, where Virgin Voyages Valiant Lady will embark on its journey.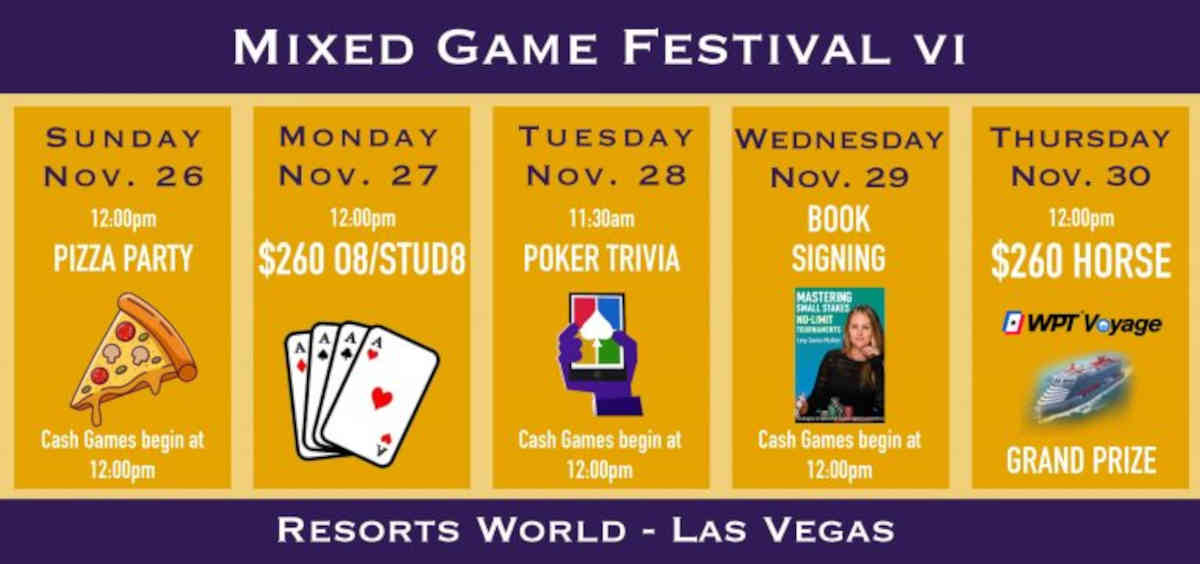 Around-the-Clock Action
The H.O.R.S.E. tournament will mark the conclusion of the Cardplayer Lifestyle Mixed Game Festival VI, but there will be plenty of action leading up to it.
The $260 Omaha 8 / Stud 8 tournament on Monday, November 27, will get the ball fully rolling, although it's safe to assume there will be some quality ring game action on Sunday. This is when things officially kick off with a Pizza Party, and what poker player can say no to free pizza?
The following two days will be filled with cash game action and special events that have proven quite popular during previous events. A Poker Trivia competition is scheduled for morning hours on Thursday, while Friday will see the launch of a poker book by Lexy Gavin-Mather.
Come join us at @PokerRoomRWLV for #MixedGameFestival VI 🥳

You could potentially win a @WPT Voyage 🛳️ Prize Package worth over $5,000 🎉

Plus tons more fun, including:
🍕 party
❓ trivia contest@LexyGavinPoker book 📚 launch

and more!https://t.co/d4KmtLBgnr

— Cardplayer Lifestyle (@PokerLifeMedia) September 19, 2023
Those present during the book promotion will have a chance to grab their signed copies of Mastering Small Stakes No Limit Hold'em Tournaments at $30 a piece, with a portion of the profits going towards charity.
As always, there will be plenty of giveaways throughout the festival, with free poker merchandise available left and right. The "Player of the Day" segment is back as well, with a new player being featured every day of the festival, covering their poker story.
All in all, if you're a fan of mixed games, this festival is your chance to get in on the action without breaking the bank and spend a few days having fun and enjoying the benefits of poker camaraderie, which remains the main focus of the Cardplayer Lifestyle Mixed Game Festival and its founder Robbie Strazynski.