Nik Airball Talks $8 Million Downswing, Matt Berkey Match, and Brandon Adams Beef on "Nick Vertucci Show"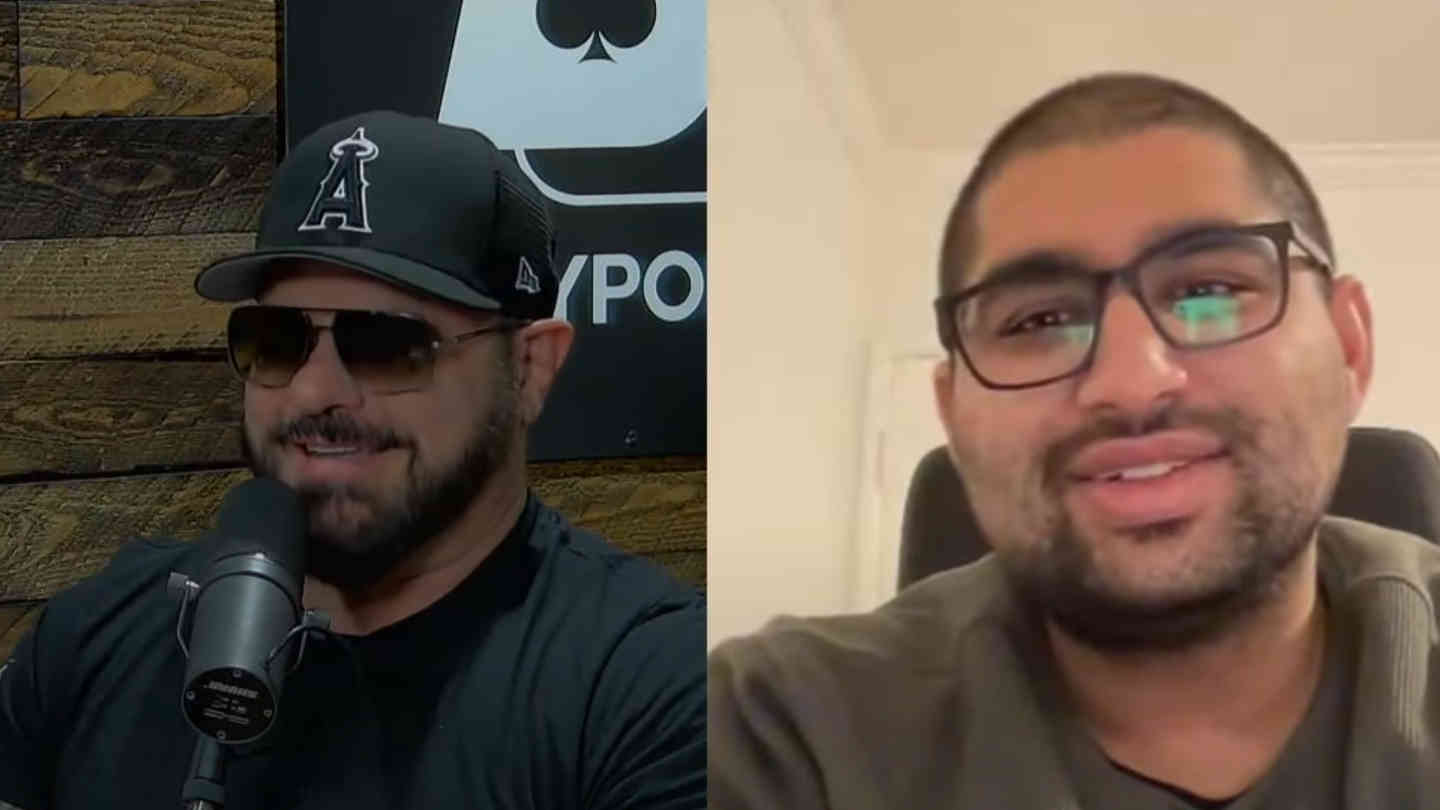 In the latest episode of the "Nick Vertucci Show," a popular poker podcast hosted by one of the co-owners of Hustler Casino Live, Nik Airball opened up about his recent poker downswing, relationships with other players in the big games, and more.
The show started with Vertucci welcoming Nik Airball after a long-winded poker session at Hustler Casino, which apparently ended at 5 in the morning, with Airball winning some $10k in the game.
That and another small win have been the only positives in Nik's recent appearances, with a number of sessions we have seen going the wrong way, on top of his somewhat recent loss to Matt Berkey in their heads up challenge.
Now, we have heard more from the man himself, and according to his statement on the show, he has been on a massive $8,000,000 downswing since his high point, a number that even Vertucci found hard to believe.
That said, the way streamed games have been going for Airball means the number is very much possible, and the word is that he's been involved in even bigger PLO games off the stream.
The podcast host went further into Nik's recent exploits, his feelings about the losses and the game, as well as some of the players he has been playing with the most.
"King of LA" Discusses His Downswing, Gameplay, and Bankroll
Over his relatively short poker career, Nik Airball has been quite vocal about his wins, and has now decided to open up about his losses as well.
In the one-hour interview, Airball was quickly asked about his current downswing, and revealed that he has lost about $8 million since his highest point.
Vertucci proceeded to ask questions about the size of Airball's bankroll, and outright asked if he was working with a $30 million bankroll if he can take such big losses so well.
While Nik didn't confirm or deny that, he did say that the losses hurt him more on an emotional and personal level than a financial one, as losing so many times in a row has made him feel abused and unhappy.
All that said, Airball also confirmed that he is not busto, that he has plenty of chips to play with, and has no intention of retreating from the ring just yet.
Instead, there was already talk of future games, and how to handle the downswing from a mental and emotional point of view.
Nick also asked about the player's recent decline in VPIP and changes in his game, and Airball explained that he was simply trying to avoid looking like an idiot by dusting it off with bad hands for no apparent reason.
The two went on further to discuss downswings and potentially taking a break from the game, although Airball said he would rather keep on playing and had no plans to take a prolonged break anytime soon.
Airball Discusses the Berkey Match and Hints at a New Nemesis
Earlier in the year, Nik Airball lost a cool $1,000,000 playing a grudge match with poker pro Matt Berkey, which happened after a prolonged online war of words between the two.
Airball went into that match full of confidence, but ended up losing the million pretty fast and opted out of further play before the expiration of the full 100 hours of gameplay agreed upon.
In the interview, Nik revealed that this was also the emotional low of his poker career, stating that taking the loss hurt him more emotionally than the million dollars did in a financial sense.
He expanded further on the politics of high stakes poker and the relations between the players, staff, private game runners, and everyone else involved in the scene.
While his standing beef with Matt Berkey has been no secret, Nik also hinted at a fight he had with Brandon Adams on an episode of No Gamble No Future which has not yet been aired.
While he could not disclose any further details before the show airs, Airball made it clear that him and Adams are not friends, which certainly means that the next season of the PokerGO show should be a fun one to watch.
Where Did Nik's Millions Go?
Losing $8,000,000 playing poker is not an easy feat, as there are not too many games out there in which such money could come into play.
Nik Airball, however, has been an artist at getting access to such games, and has been playing in the biggest games in LA and abroad for a while.
As far as recorded games go, Nik's biggest losses came in the Matt Berkey heads up challenge and the $1 Million Games hosted by Hustler Casino Live in May this year.
Airball lost a cool million in each of those two games, along with two more episodes of HCL since the start of the year where his final tally was more than half a million in the red.
While wins have been hard to come by for Airball recently, the games we have seen on streams and through other venues do not account for $8 million in losses.
That said, the player also hinted at playing in some massive $1k/2k PLO games off the stream, and losses in the millions of dollars wouldn't be unheard of in such games.
Airball Finds Some Redemption on Latest HCL Stream
Being a guest on the "Nick Vertucci Show" seems to have brought Nik Airball some luck, as his most recent appearance on HCL turned into his biggest recorded win since July.
Airball ended the Friday night game winning just over $225k, the majority of which came as a result of a big hand played against Vertucci's partner in "crime," Ryan Feldman.
In the hand, Nik 5-bet his K♥9♥ before the flop, only to make a straight flush on the flop of Q♥J♥10♥. To make matters better for him, Feldman decided to bluff off his stack with nothing but A♦2♦, making Nik some $200k richer.
Next time please just pay me my appearance fee on the side, I don't want everyone to know you now pay me $190,500 per show… https://t.co/EBwYRhmI08

— Nik Airball (@nikairball) September 9, 2023
It is hard to say if this is the beginning of the end of Airball's downswing, but one thing that's for sure is that the win must have felt even bigger following the prolonged period of losing millions.
We can expect to see a lot more from the self-proclaimed "King of LA" in the coming months, with high expectations set for the upcoming season of No Gamble No Future and the impending fight between Nik and Brandon Adams.