Here is What You Don't Know About the #1 Card Game in the World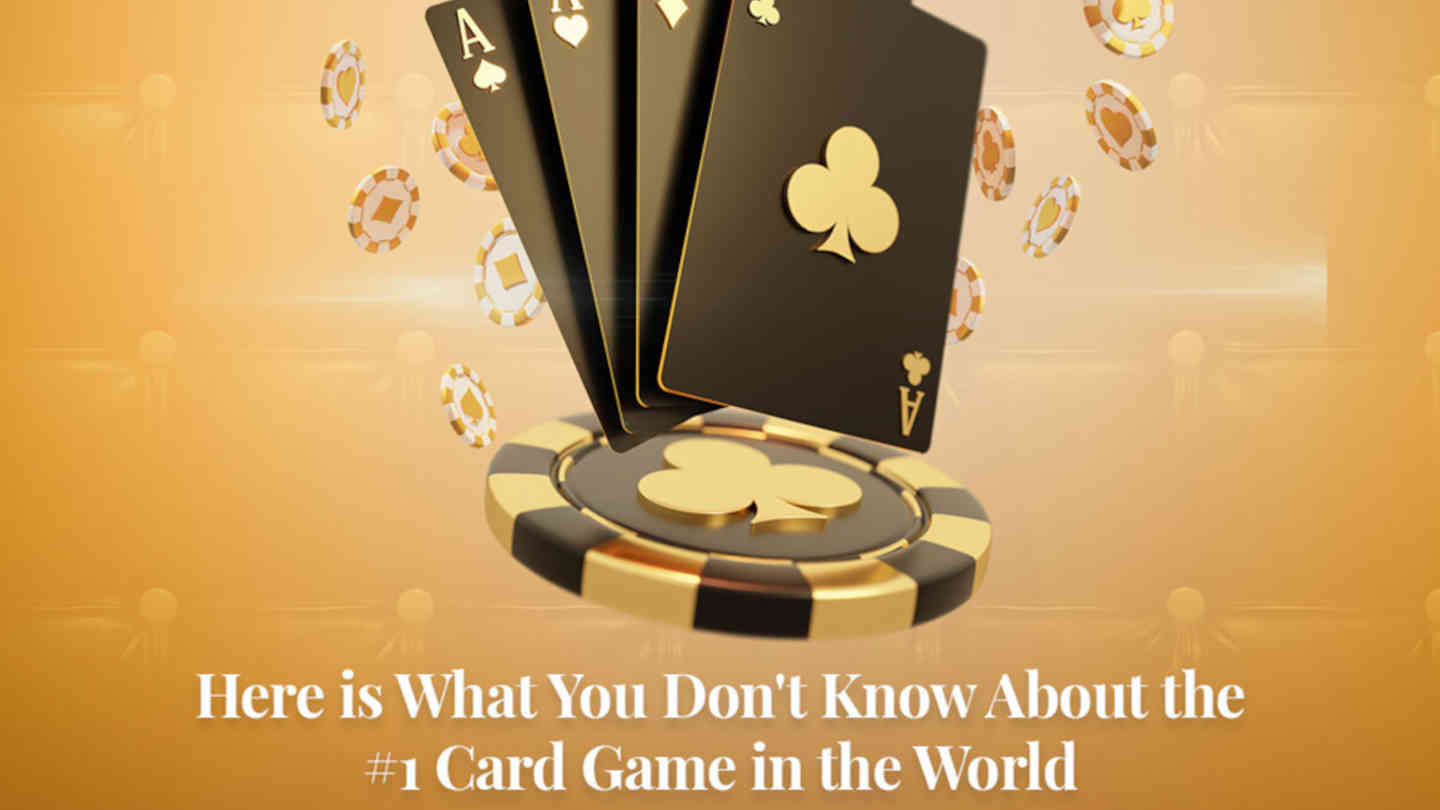 Poker is undoubtedly the most popular card game. It boasts a massive player base and an even huge fan base. The worldwide online poker market size is expected to surpass around $237.5 billion in 2030, growing at a CAGR of 13.5%.
Whether live or online, people worldwide enjoy watching or playing this card game. Due to the popularity of this card game, there are countless apps and sites offering online poker game and tournaments.
Given that there are over a hundred million poker players in the world, it is not an exaggeration to call this the number one card game.
Are you a poker player? Yes? If you play this game regularly, you may think you know everything about it. But there might be some things that even the most die-hard fans are unaware of.
Let's look at the most interesting things about poker and see how many of them you already know.
Chinese Connections to This 1000-Year-Old Game
Poker is the oldest card game in the world, but its exact origins are unknown. The card game has been around for centuries, and historians believe it started in 10th-century China. Here, the game started as an early version of Dominoes.
From China, the game spread westward, and that's the variant enjoyed today. The recorded mention of this game comes from a book called The Game of Cards, which was published in 1696.
However, the game made its way to the USA in the early 1800s, and its popularity spread like wildfire. With time, the card game has changed and evolved to become what you play today. Although the basics have remained the same, there are different variants enjoyed by players.
The First WSOP Saw Only Seven Participants
The first WSOP, or World Series of Poker, was held at Binion's Horseshoe in Las Vegas in 1970. Unfortunately, there were only seven participants in this event.
The information may surprise you because WSOP is one of the most significant events in the poker world, with tens of thousands participating each year. The winner of the inaugural WSOP event was Johnny Moss.
Cannot Win Poker Games With Only Luck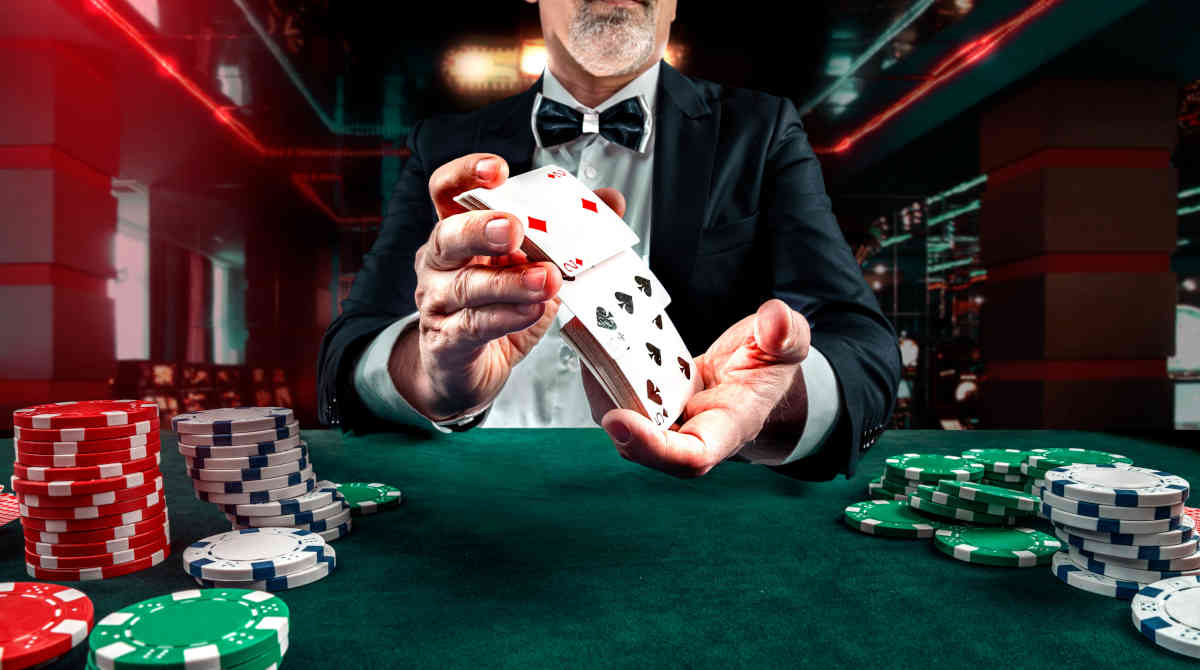 Millions of players enjoy poker, and there are many reasons why so many people play this game. Some play it to have fun; others find this card game relaxing.
Some players, however, see this game as a challenge and try everything in their power to outwit their opponents. Even after all these years, people wrongly believe that this card game is all about luck. In reality, it is a game of wits.
Players must make strategic decisions and think ahead to beat their opponents. It is essential to know when to make the right moves to enhance the chances of success. But, of course, there's also a tiny element of luck.
For instance, you don't know the cards that will be dealt. However, even if you don't get the cards you wished for, you can win with the right strategies.
Therefore, this card game is fundamentally a game of skill. The more matches you play, the better-skilled you become.
100+ Variants of Poker Are Available
If you thought there was only one poker variant, you are mistaken. There are more than 100 versions of this game. The popular ones are Texas Hold'em, High-Low Split Games, Omaha, Razz, etc.
In the Early 1900s, Poker Chips Were Introduced
Can you imagine a poker tournament or a cash game without poker chips? It is unimaginable, right? But did you know that poker chips were not always around?
They were introduced in the early 1900s as a system to stop cheaters. Before the introduction of poker chips, players used different types of small objects like cash or golden nuggets.
The Longest Poker Game Ran for 8-years
Throughout the history of poker, there have been some extremely long games. But none ran as long as the game organized at the Bird Cage Theater in Arizona.
As per the records, the game ran for eight long years. The players had to pay $1000 to sit down, and the venue saw rich industrialists rubbing elbows with Wyatt Earp and other Wild West icons. In 1989, the Bird Cage Theater venue dealt its final poker hand.
There Is an Impressive List of Rich Poker Players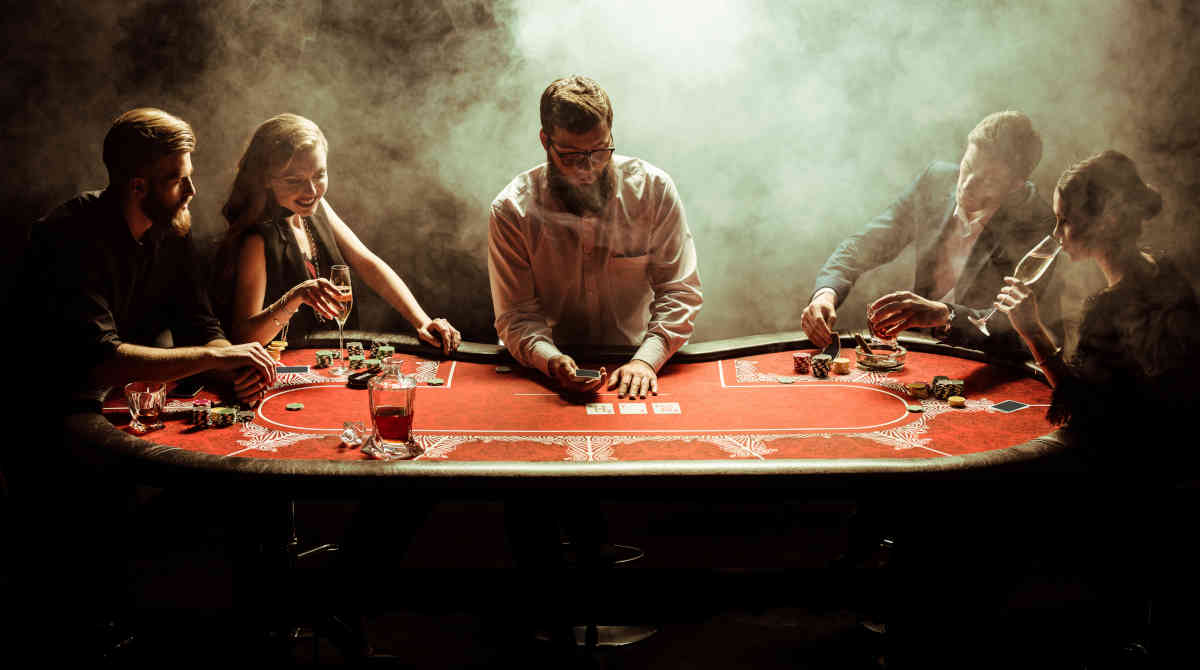 The game boasts an impressive list of mega-rich poker players, and they have won massive amounts of money in cash battles and tournaments.
The poker players on this list include Sam Farha, Tony G, Phil Ivey, Justin Bonomo, Daniel Negreanu, Bryn Kenney, Chris Ferguson, Dan Blitzerian, and Doyle Brunson.
Many People Make a Living Playing Poker
Poker is more than just a card game. You can make a living playing poker if you pursue it professionally. Although it isn't easy, you can earn a handsome side income by participating in poker tournaments and cash games.
Several professional poker players in the world are earning a massive income. You can become one of them by honing your poker-playing skills. To achieve this, it would also help if you had a bit of dedication and discipline to reach your goal.
The Bottom Line
You may enjoy playing poker, but now you know some interesting and unknown facts about the game. How much of this poker information did you know already, or do you wish to add some more to this list? Mention in the comments below.