Could Online Poker Be Coming to Ohio Soon?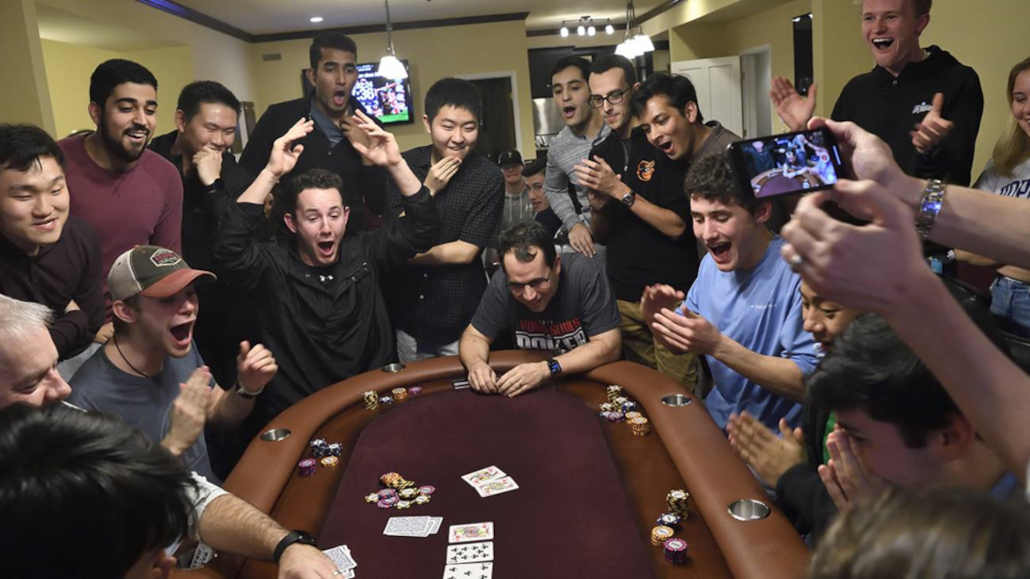 With online sportsbooks poised to open the windows in mere hours, will another shoe or two drop? Namely, will Ohio approve online casino gambling any soon? How about online poker?
Right here right now, neither online casinos nor online poker is imminent. There is precisely nothing working its way through either body of the Ohio state legislature.
On the other hand, sports betting legalization stalled unpromisingly in Ohio until it did not. HB 29, which set the framework for sports betting legalization passed in late 2021 out of the blue.
No one publicly anticipated the bill, then it came up and quickly passed in both chambers with overwhelming support. Governor Mike DeWine signed it into law.
Sports betting officially becomes legal in the state of Ohio officially launches at 12:01 AM on January 1st. Buckeye state residents can sign up now and get ready to take advantage of generous welcome bonuses
Ohio sportsbooks are handing out $1000 first bet free bet insurance in some cases, and $200 free bets in other spots.
Some even give the choice between the two. Getting the $200 free bets generally involves simply signing up and depositing a small amount, often as low as $10 or $20, and then wagering as little as $1.
The books may add timelines on how long the free bets are valid and rollover requirements before funds are eligible for withdrawal.
Perhaps an online casino bill will arise and pass without much warning. The main issue is there is not nearly as much push in the nation to expand online casino betting and/or online poker as there is to open up sports betting.
Only six states have legalized online casinos; Delaware, Indiana, Michigan, Nevada, New Jersey, Pennsylvania and West Virginia.
Even fewer allow online poker as it is just Michigan, New Jersey and Pennsylvania. Generally states now approve online sports betting first, online casinos next, and online poker last, so at least Ohio has taken the first step.
The Bull Case for Online Casino Approval
Though just six states legalize online casinos, three of those states border Ohio. Maybe Ohio legislators take a look at revenue that the nearby states generate and decide they do not want to forego the extra cash.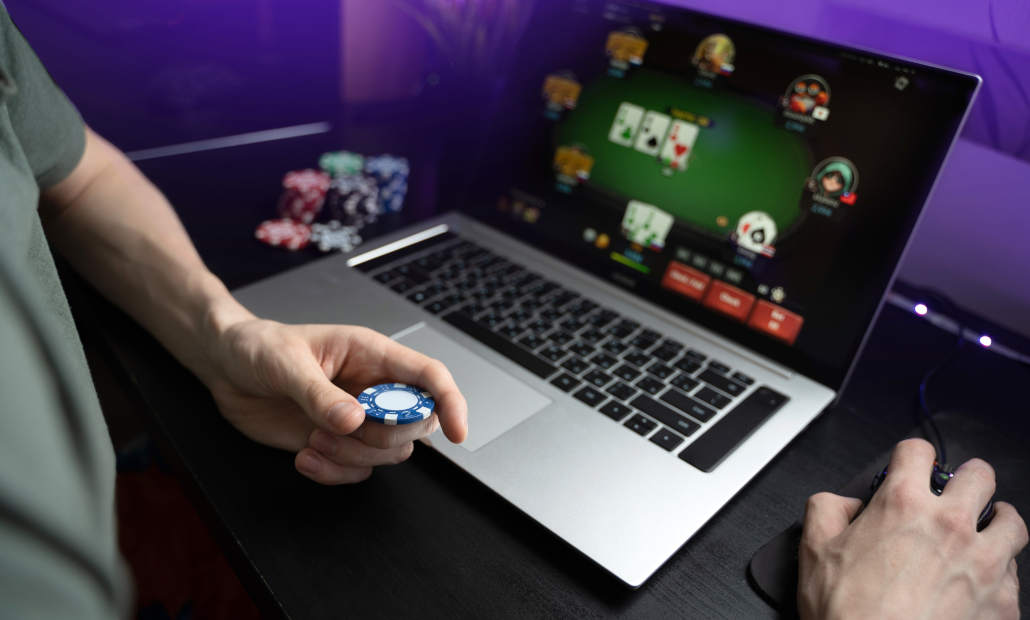 After all, one of those states is Michigan, and another is Pennsylvania and it is not like Ohioans have warm feelings for their state universities.
Ohio already allows casino gambling. There are currently four full casinos in the state
JACK Cleveland Casino
Hollywood Casino Columbus
Hard Rock Casino Cincinnati
Hollywood Casino Toledo
The four casinos all have live poker as well as slots, blackjack, craps, baccarat and roulette. Further they all plan to have sportsbooks with online partners licensed to operate in Ohio. The JACK Cleveland Casino/PlayUp partnership is not approved yet however.
There are also seven licensed racinos (racetrack/casino combos)
JACK Thistledown Racino (Cleveland area)
Scioto Downs (Columbus)
Belterra Park Gaming and Entertainment Center (Cincinnati area)
Hollywood Gaming at Mahoning Valley Race Course (Youngstown area)
Hollywood Gaming at Dayton Raceway
MGM Northfield Park (between Cleveland and Akron)
Miami Valley Gaming (between Dayton and Cincinnati)
The racinos have a more limited casino menu as they can only offer video slot machines and video versions of table games.
They also all plan retail sportsbooks with online partners and are at various stages in the process from submitted applications to full approval.
Expanding into the online casino business is a natural extension for all these casinos and racinos.Online casino gambling already closely resembles the video slots and video table games at the racinos anyway.
The onlines all offer "live dealer" games, but those are farmed out offsite so the racinos could expand into the online business by simply broadcasting their video offerings.
The Bear Case for Online Casino Approval
Those same casinos and racinos would clearly lose business to online casinos. They will presumably all enter the online market, but is it worth it to them to cannibalize their own physical properties? Tough to say. Their mileage may vary and some may very well lobby against it.
Plus online casino gambling has simply not caught on nationally like online sports betting. Again, only six states legalize it. In New Jersey, online casinos and online poker predated online sports betting, and it started with enormous geo-location headaches.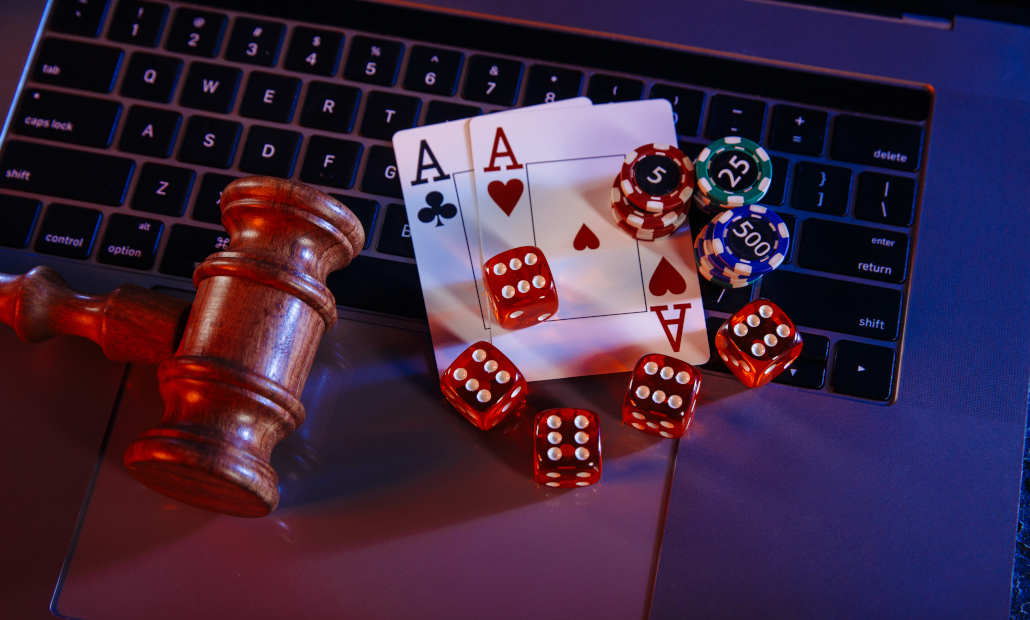 That part of the business works much better now than in 2013, but it causes greater issues for online casinos than it does for online sportsbooks.
Having to wait a few seconds to get a sports bet placed is less problematic than getting kicked out in the middle of an online poker or blackjack hand.
There is virtually no push nationally to expand online poker beyond the three states that currently allow it.
The Prognosis?
Ohio will certainly spend some time monitoring the sports betting rollout before expanding into online casinos. The approval and licensing process is still ongoing as there are 16 online sportsbooks with Type A licenses while state law allows for 25.
Only twelve of the 40 retail sportsbooks are set to go on January 1st. Ohio will absolutely sort all this out before any sort of expansion. Online casinos will likely get approval someday, but that day is not imminent.