Parker Talbot Poker Journey: Path to PokerStars Team Pro Online and Beyond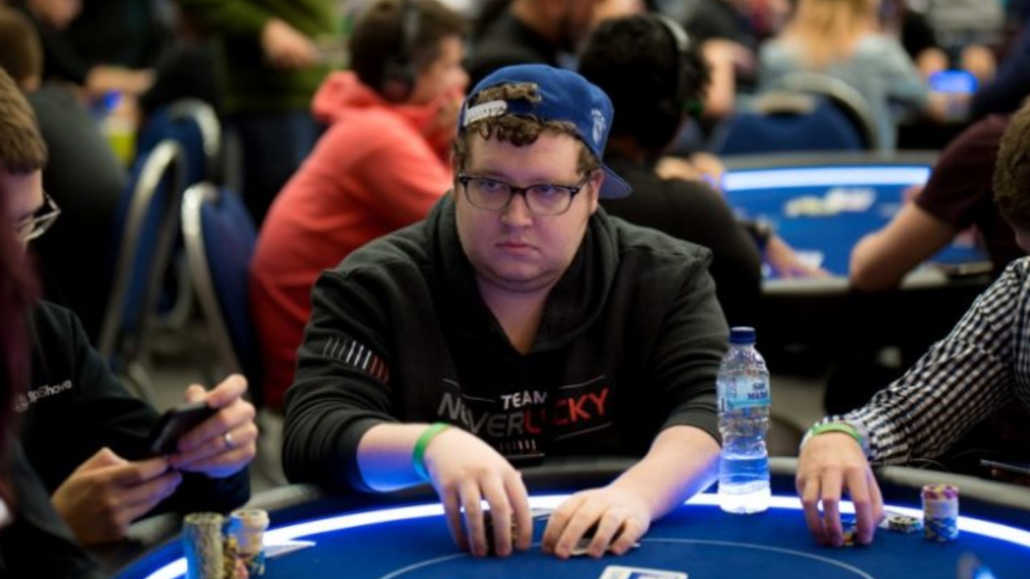 7 minutes
Last Updated: March 5, 2022
Poker is one of the greatest games in the world because it is played by such a wide variety of players from all walks of life and of all profiles.
Parker "tonkaaaa" Talbot is a Canadian poker player who has dominated the online tournament scene over a number of years while showing it all in real-time on his popular Twitch channel.
He may not fit the profile of what a poker player used to be, and most of his gameplay may come in the online poker world, but his poker skills have been undeniable.
This is the story of a young poker player who has managed to amass a following of more than 120,000 people on the popular streaming platform and win millions of dollars in online poker circles.
Keep reading to find out how tonkaaaa came up in poker, where he got his nickname, and how exactly his career blew up from penny games with his father to becoming a member of PokerStars Team Pro Online.
Parker Talbot's Poker Highlights
First saw poker at the age of 13
Played live $1/2 games for 6 months as a teenager
Became SuperNova Elite in 2012 and kept it for four years
Won more than $3,000,000 in online poker tournaments
Won $750,000 in live poker tournaments
Member of PokerStars Team Pro Online
Has 123,000 followers on his Twitch.tv channel
Creates poker coaching content for Upswing Poker
Parker Talbot's Early Life and Poker
Parker Talbot was born in Ontario, Canada, and had a relatively calm and normal childhood that gave him plenty of opportunities.
His first encounters with the game of poker came at a very young age of 13 when he had a chance to watch the World Poker Tour on TV with his parents.
Young Parker was fascinated by the game but obviously too young to play it in any serious capacity. His father, however, did teach him how to play and played him in small nickel and dime games.
Talbot first played poker for real when he turned 18. On his 18th birthday, his father took him to a casino, where he took a shot at his first live $1/2 game.
Parker spent a few months playing live poker games while also studying before he discovered his love for online poker.
From there, his love for the game turned into a real passion and one that was making him a lot of money. So, he decided to quit college and pursue his poker dreams.
He started up his online poker career and never looked back.
Parker Talbot's Professional Poker Career
Parker Talbot started his professional poker career online and never really converted into a live poker player in full, despite taking some shots and having some success in live tournaments.
2012 was the breakout year for Parker, who managed to achieve the SuperNova Elite status on PokerStars for the first time under his screenname tonkaaaa.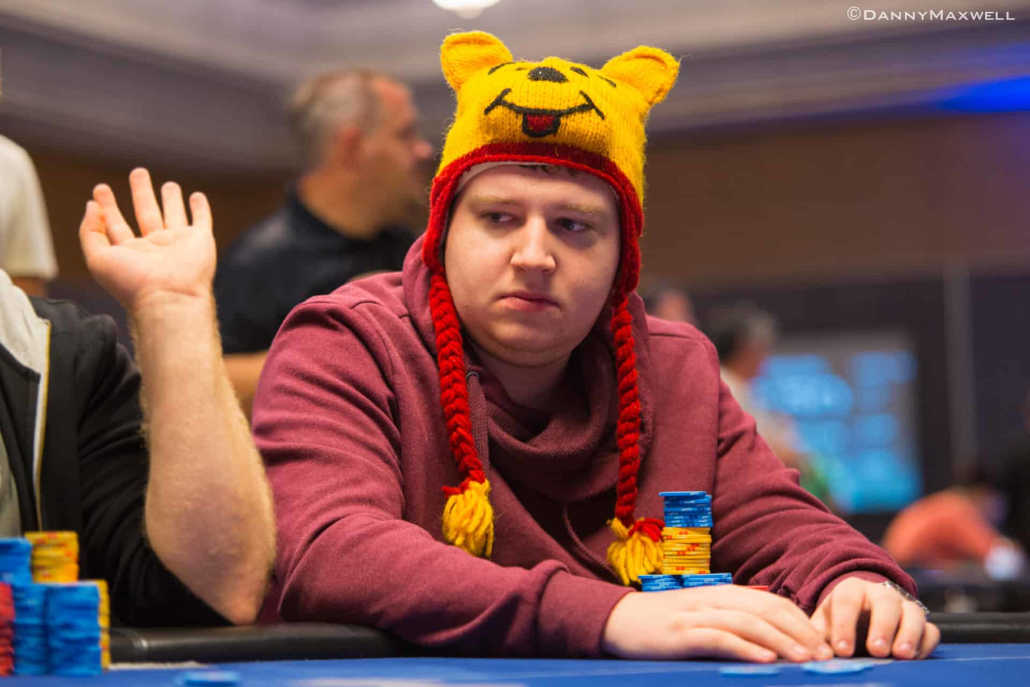 Images from Upswingpoker.com
The SuperNova Elite status meant a lot of extra profit for him at the end of the year, and he kept the status for many years to come, playing in $200 – $5,000 turbo and hyper-turbo SNG games on the platform.
During the same time, Parker was also already playing MTTs online. In February 2012, he came second in the $215 Sunday Warm-Up for $88,288, a massive score for him at the time.
In September 2014, tonkaaaa broke the $100,000 mark for the first time by winning the $1,050 Super Tuesday for $100,890.
At the same time, he was already taking shots at the live poker circuit and playing occasional live tournaments when time allowed it around the world.
By 2014, he had cashed in live events in Spain, Germany, and England, although none of these were too notable for his career.
In 2016, Parker cashed for $180,000 for coming 7th in a High Roller event at EPT Barcelona. The first place in this tournament was $780,000, which meant he had nearly missed out on a massive score.
Yet, this did not seem to bother Talbot too much. He continued with his professional poker career and kept acquiring various accolades.
Around 2016, he started showing his play live on his Twitch.tv channel tonkaaaap, which quickly became very popular. He was playing higher stakes than any of the other poker streamers at the time.
In November 2017, Parker came 25th at the WSOPE Main Event in Rozvadov for a close miss at a major WSOP final table.
In December 2018, he once again made a deep run at the ETP, winning $203,000 in the EPT Prague Main Event. Once again, the first place prize was close to a cool million dollars.
Dominating the Virtual Felt
In the meantime, tonkaaaa was amassing five-figure scores on his online poker account. Once the SuperNova Elite rewards were no longer available, he played MTTs almost exclusively, which meant he was getting more scores on a regular basis.
In January 2019, Parker almost won one of the most coveted online poker tournaments, the Sunday Million. He came second and cashed for $110,610, which must have come as a great disappointment for the prolific poker streamer.
In July 2020, Talbot won his biggest online poker score to date, taking down the $2,100 Stadium Series Freezeout Weekly Final for $261,489.
Tonkaaaa would keep going strong into 2021 as well, not letting the pandemic bother him much. He won $108,730 and a WCOOP title in September, along with just over $56,000 in a $5,200 Titans Event earlier in the year.
Overall, tonkaaaa has amassed over $3,000,000 in online tournament earnings, along with $750,000 from live tournaments.
He also regularly streams his action on Twitch, which undoubtedly earns him a decent profit while also working with poker coaching site Upswing Poker and creating premium coaching content for them.
Parker Talbot's Poker Streams and Coaching
When it comes to Twitch.tv, the most popular video streaming platform for poker and many other games, there are few people who have a bigger following than Parker Talbot.
Parker's channel, Tonkaaaap, has 123,000 followers and now features countless videos of Parker's live streams playing online poker.
Many of these streams ended up with him reaching the final tables of some major online poker events. This makes for both great entertainment and educational content.
By watching tonkaaaa's streams, players can enjoy his great sense of humor as well as his in-depth knowledge and learn a lot about playing the game at the highest levels.
It's likely to be another epic 1 hour marathon stream with my fat stack here… but looking to fire up for the 1 table FT grind in the 5k with just under 100k to first. We've got a lot of work to do. pic.twitter.com/YBFlrkB6GA

— Parker Talbot (@tonkaaaap) January 6, 2022
All the streams show tonkaaaa's cards face up, and considering his amazing success in online poker tournaments, there is certainly a lot to learn from this free coaching content.
Those who want to get even more insights from tonkaaaa himself can head over to Upswing Poker, the world's leading poker coaching site, and get professional coaching from Talbot himself.
By becoming members of the Upswing Poker Lab, players can get access to exclusive video content from tonkaaaa himself and learn all the tricks (or at least most of them) that the player has in his arsenal.
Parker Talbot's Net Worth
If there is one thing fans always want to know about poker players, it is just how much money they actually have.
Of course, this is very difficult to answer. Players' bankrolls are not on public records, and no one really reports all of their winnings and losses.
When it comes to online poker, we know that Parker has won more than $3,000,000 in online tournaments, but also that he has bought in for a lot of money as well.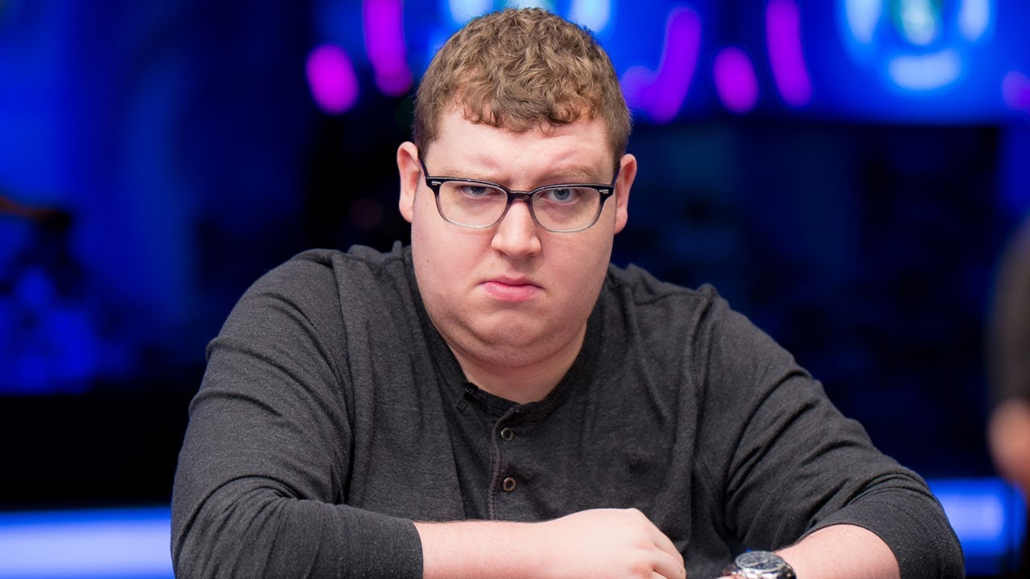 On top of that, it is clear that he was receiving tens of thousands of dollars a month from rakeback during the peak PokerStars years when he held the SuperNova Elite status.
Parker has also been making significant profits from his Twitch channel and his partnerships with PokerStars and Upswing Poker, although these numbers are not disclosed.
Whether or not the player has made investments in cryptocurrencies and other digital assets like so many of his colleagues have is also unclear, although it is very likely.
Without knowing many of the specifics, I will venture a guess that Parker Talbot's net worth stands at about $2,000,000 with a tendency for future growth depending on where his career leads him.
Where Is Parker Talbot Today?
While he has a very positive personality and attitude, Parker Talbot is clearly focused on his poker career in a big way. Most of what we hear about him comes down to poker.
Most recently, Parker made a trip to Las Vegas to play in the $1,600 Mystery Bounty Tournament at the Wynn with his friend and poker pro Spraggy, where he seems to be enjoying the live poker action.
The most mad man in Vegas. Our last supper here and he lost the CCR. pic.twitter.com/OjVObl1UqE

— Parker Talbot (@tonkaaaap) March 1, 2022
Apart from this, Parker is still very active in the streaming circles, although he admittedly streams slightly less than he would optimally like to.
Apart from his Twitch channel tonkaaaap where you can watch his streams, you can also get live updates from Parker's life on his Twitter page @tonkaaaap, as well as his Instagram page "tonkaaaap."
We are likely to see plenty more of Parker Talbot in the online circles for years to come, but it is my hope that we get to see him appear more in live tournaments as well.
Perhaps he'll get involved at the highest levels to battle it out with the high rollers like Ali Imsirovic in the PokerGO Studio sometime soon, too!