Phil Galfond Interview – From Crushing PLO To Launching Ultimate Training Program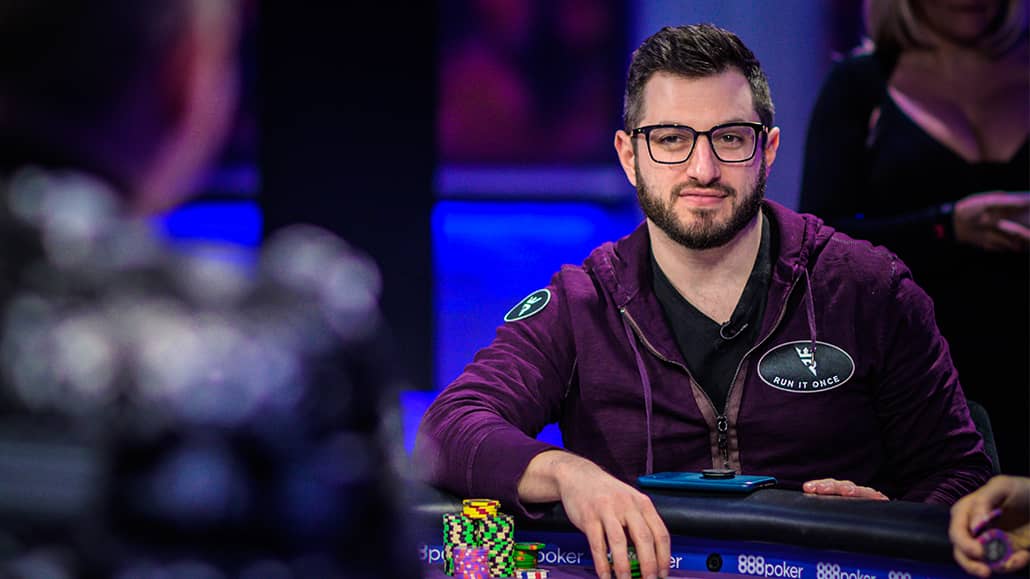 Phil Galfond is one of the best PLO players walking the earth, a passionate entrepreneur, and an excellent poker ambassador, so we are thrilled to welcome him for this exclusive interview. 
Today, he joined us to talk about his poker journey, an exciting new training course called This Is PLO, and his endeavors. So let's dig in! 

Hi Phil. First of all, thank you for taking the time to do this out of what must be a very busy schedule for you these days. Let's jump straight into the thick of things and talk about your journey and the latest course available at Run It Once, "This is PLO."
Many people probably heard that you turned $100 into millions simply by crushing your games, but maybe you can share how your journey started and how it all looked initially?
Phil Galfond: Like many others, I started during the 2003 poker boom, while I was in college. I was playing small stakes SNGs, and worked my way up to the largest ones online before switching to cash games.
Have you been a fan of PLO from the getgo or transitioned to this format later in your career? Why PLO?
Phil Galfond: I started with NL SNGs, then NL Cash. I found PLO in 2007 or so, and I loved it. I don't really know why it became my main focus, but I gravitated towards it immediately and never looked back!
Player images courtesy of PokerGO
After a hugely successful poker career, you kind of went away from seriously grinding at the tables only to return with fireworks offering PLO challenges for any takers. What was the reason behind this, and are you happy with how it turned out?
Phil Galfond: I wanted to get back into the arena, and to prove to everyone (myself included) that I could still hang!  It could've gone better, but it could've gone much worse. All-in-all, I'm thrilled with how it worked out.
You posted recently on your Twitter that the Galfond challenge was still open to any takers. Has there been any interest lately? Maybe you can't reveal details, but how likely are we to see another exciting head-to-head in the near future?
Phil Galfond: It's hard to say. I really hope I'll find some more action soon.  I haven't gotten much interest.
I know you've been very excited to get this one out, so let's talk about "This Is PLO." It is a course that focuses on heads-up Pot Limit Omaha, and to my knowledge, this is the first course of this kind. Did the idea for it come purely from the fact that something like this was missing, or was there more to it?
Phil Galfond: When I set out on my journey to play challenges, I had the idea to create a course out of it – it was part of the plan all along.  I wanted to update my game not only to play, but to teach.
"Whenever the solver checks a hand that you think it should bet for protection, what is happening is that that hand is not good enough to be deserving of protection" – @PhilGalfond 🧙‍♂️ pic.twitter.com/IG5tdkCHLl

— Run It Once Training (@RunItOnce) April 4, 2022
Can you tell us a bit more about the course? How is it structured, and what tools were used to create all the different calculations across the board?
Phil Galfond: The course is very detailed. I broke things down in the way that I studied – split by board texture and situation. So, for example, there are videos on Turn Delay Cbet Opportunities in Single Raised Pots on Paired Boards. I felt this was important because all spots are unique, and the way that you play on one board doesn't necessarily have a lot to do with how you'd play on another.
I used Vision and MonkerSolver for solutions, primarily focusing on Vision unless the spots were unique enough to dive into MonkerSolver for it.

Generally speaking, who do you think will benefit the most from the "This Is PLO" course? I dabble in PLO myself, but the concepts explained inside are really high level. Is it fair to say that this is geared more towards advanced players who already have a fairly deep understanding of the game?
Phil Galfond: I think it has more to do with how serious someone takes PLO. I believe that someone who's never looked at a solver can still benefit greatly from the course, so long as they're planning to take PLO (and the course) seriously.  Even though I do a lot of the heavy lifting for you, it's a time commitment to watch and internalize the concepts I cover.
While the focus of the course is on heads-up play, do lessons inside apply to all PLO players? In other words, how much value will someone who plays, say, six-max ring games get from the course?
Phil Galfond: I believe that 6-max players will get a lot of value from the course as is, BUT, one of the things I'm adding, as I put the finishing touches on the course, is some 6-max specific content.
As a course student, how much additional work should one expect to put in while examining the learning materials to achieve the best results? Any additional advice on studying materials?
Phil Galfond: There's no homework of any kind with this course. I don't think it's required. That said, everyone learns differently, and if you're someone who learns best by doing, I'd highly recommend getting Vision and running through your own hands in the exact same way that I do in the course, filtered by the situation and board texture.

Let's talk a bit about Pot Limit Omaha in general. Do you believe it to be the game of the future? Will it ever become the "new" Texas Hold'em of sorts, or do you not see this happening? Why so?
Phil Galfond: I think PLO is here to stay, and perhaps should grow in popularity, but I don't expect we'll see it become the "new" Hold'em. Hold'em is a better tournament game than PLO, and because most viewers at home watch tournaments, I expect Hold'em will continue to be the game that the public is the most exposed to.
What would be your advice to someone just starting out with poker these days? What is the best way to have that edge at the tables and take this game seriously?
Phil Galfond: I truly believe that training videos are the best place to start. From watching top pros teach, you can decide what games you want to focus on, and what tools you want to use to study, and you'll, of course, be learning in the process of watching them, too.
What are the biggest differences between playing PLO mid-stakes and nosebleeds online?
Phil Galfond: I think that the biggest difference is the strength of players' ability to hand read. At mid-stakes, you don't have to be as careful about what you're representing, whereas at nosebleeds, if you're unbalanced, players will pounce on it.
Moving away from PLO for a moment, I have to ask some questions that I'm sure our readers are curious about. The most obvious one is, why did you decide to shut down Run It Once Poker? I'm aware that you talked about it at some length in various blogs and articles, but if you could sum it up, what would be the main reasons behind the decision?
Phil Galfond: It's tough to summarize! In short, it's what we had to do in order to give ourselves a chance of success as we set our sights on the US Market.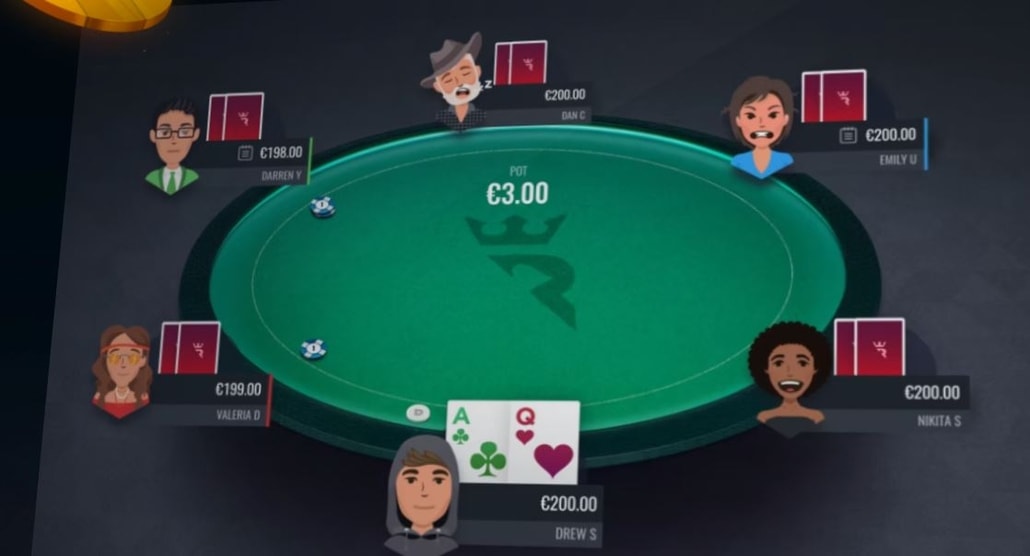 You've announced that RIO will be going live in the US market, and I understand that you can't go into too much detail about it from the business side of things. That being said, I'm sure our readers are very interested in hearing Phil Galfond's hopes and expectations for the site's future, so maybe you can share your thoughts on this?
Phil Galfond: I'm excited and optimistic about the product we'll be putting out in the US! It may take a bit of time to get set to launch in the new environment, but I think players will be happy about the platform we put in front of them when we do.
Beyond this, have you been playing in any other games, live or online? You must have been very busy with the new course and the RIO changes, but have you had some opportunities to play in some private games, perhaps, or is that not really a thing with PLO?
Phil Galfond: As you guessed, I've been very busy with the course and RIO changes. I haven't had a chance to play in a while now, and I really miss it! Private games are a thing in PLO, but I don't get invited to them 🙂
I'm hoping to find some more heads-up action soon, but so far, no luck.
With the World Series of Poker just a few months away, do you have any plans for the summer? Will you be going to Vegas this year, and, if yes, do you know what your schedule will look like? Just a few selected events, or are you planning on a bracelet hunt?
Phil Galfond: I don't know for sure, but probably just a few select events. The full-time bracelet hunt is too grueling for me, and I don't really enjoy it.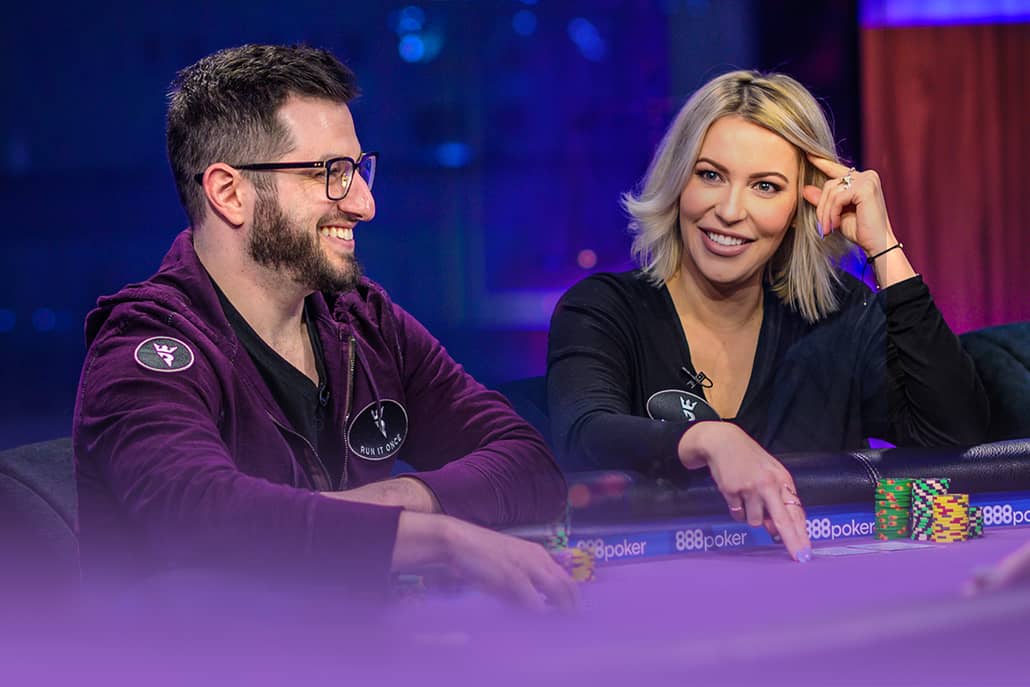 Player images courtesy of PokerGO
There are so many live poker streams these days, and then there are shows like High Stakes Poker, Poker After Dark, etc. How come we don't see you in the mix nearly as much as before? Is it just the lack of time, or is there more to it? And more importantly, do you have any plans to make an appearance on one of these streams or shows in the near future?
Phil Galfond: I'd love to appear more often on those shows. Once again, it comes down to getting invites and being available when you do, and I've struggled with both aspects of that!
Just one final question. With so many things going on, your family, business, newly launched training program, and other endeavors. Where do you see yourself concentrating in the near future, and where do you see yourself in 5 years?
Phil Galfond: Honestly, I have no idea! Playing poker is my main passion, and it improves not only my ability to train other players, but my ability to understand the needs of poker players, so I hope that playing will be a primary focus for me. It's difficult to get in the online mix, though, when I'm located in the US most of the time. I'm trying to figure this all out now!
….
Here you go, the best PLO player sharing his thoughts and giving you a chance to learn from him directly via the newly launched course.
If you are playing Pot Limit Omaha or thinking about trying it out, it doesn't get better than this.