What Is A Freeroll In Poker?
2 minutes
Last Updated: April 24, 2023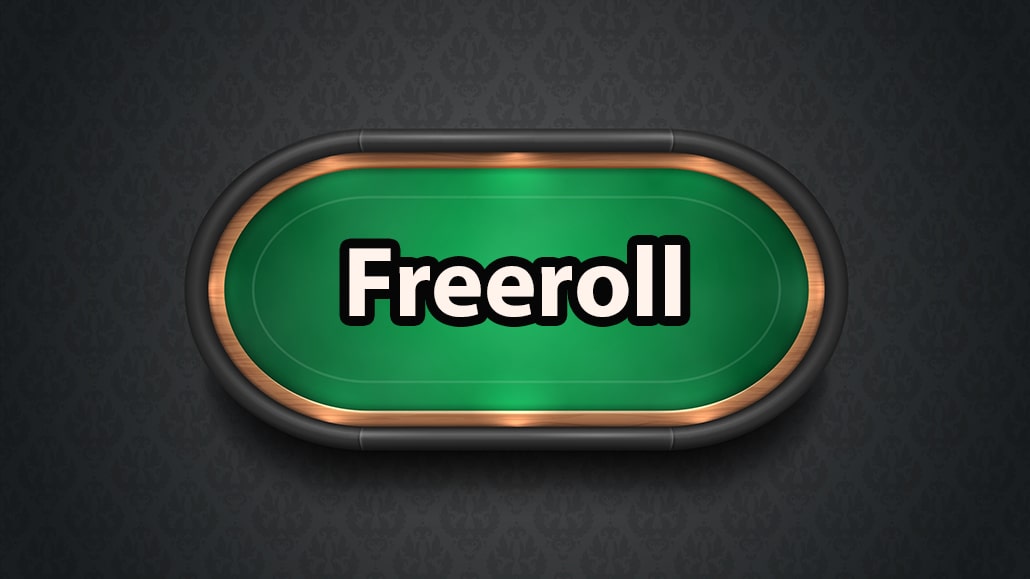 A freeroll is a type of poker tournament where players can compete for a prize pool without paying an entry fee or a buy-in. Or in other words, a freeroll tournament allows players to win money without risking their funds.
It is worth noting that freerolls are very popular with newbie poker players since the competition in these MTT events can be quite soft. The main downside of freerolls is the prize pools which are usually very small compared to the number of participants.
Because of this, freerolls should be seen as a good way for new poker players to gain experience and build their bankroll without the financial risk that poker brings.
On the other hand, "freerolling" is a term that has a similar meaning, but it is used in a different context.
In poker, freerolling refers to situations where a player is guaranteed to win at least half of the pot but also has the chance to win the whole pot.
These situations can occur when players have the same poker hand but one of them also has an additional draw that can give him a winning hand. If a player is freerolling, he is considered to be in a very advantageous position since his position hand can only improve.
Poker Freeroll Example:
Most online poker sites have a dedicated filter that helps players find freeroll tournaments. You only need to open your online poker room, go to the tournaments section, open the filer, and select "Freerolls."
The site will display all scheduled tournaments you can enter without paying a buy-in.
Poker Freerolling Example:
Let's say that you are holding Ks Kd, the board is Js 8d 7s 5s. Your opponent bets and you come over the top by moving all in, and your opponent calls you with Kh Kc.
This situation would be characterized as you freerolling since you are guaranteed to win half the pot and have a re-draw. At this point in the hand, both you and your opponent can put together the same 5-card combination, but you also have the chance to win the whole pot if a spade comes on the river, which would be a cooler to your opponent.
ONLINE POKER:

RESOURCES: