PokerStars APPT Comes to Manila on July 27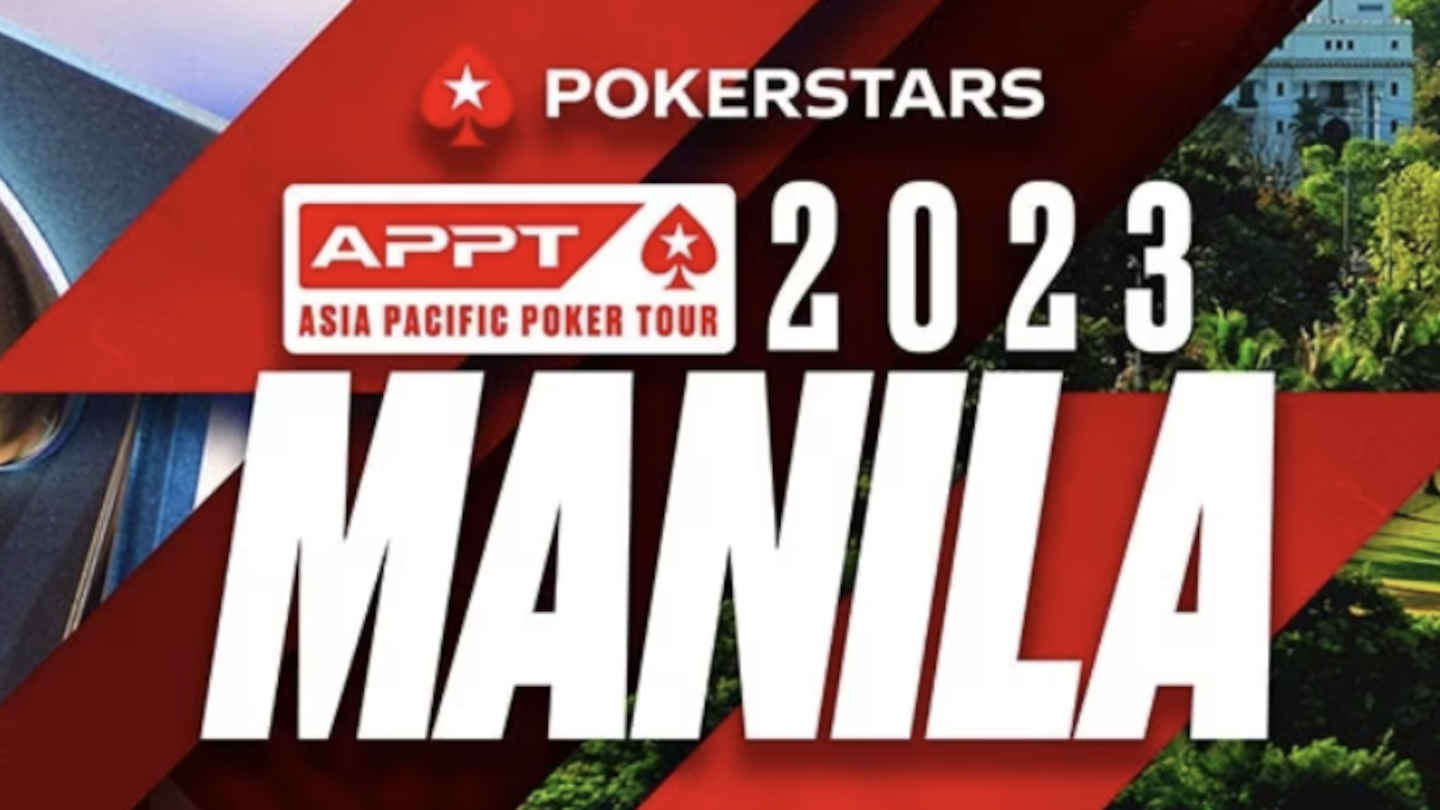 The popular PokerStars Asia-Pacific Poker Tour (APPT) made a return for the first time since 2019 earlier this year with APPT Cambodia, which played out in May and named Chao-Ting Cheng the first champion of the season.
Now, APPT comes back to the Philippines, as APPT Manila kicks off on July 27 at the luxurious Okada Manila casino.
The stop will feature a number of exciting poker tournaments, including the PHP 20,000,000 Guaranteed Main Event, and the PHP 500,000 buy-in High Roller, along with other preliminary events on the sides.
The festival is guaranteed to bring together some of the best poker players from the region and beyond, as APPT continues to make its successful return to Asia.
As usual, you can win your way to play at APPT Mania by playing online satellites at PokerStars, with plenty of low buy-in qualifiers already running.
Keep reading to find out more about the upcoming APPT Manila, including the dates for all events, more about the venue, and your qualifying opportunities.
APPT Manila 2023 Schedule & Highlights
The 2023 edition of APPT Manila is scheduled to run between July 27 and August 6, bringing us plenty of poker action over a period of ten days.
While there will be a total of six named APPT events, a number of side events with a range of buy-ins will also be organized, ensuring that all players get to play a tournament every single day of the festival.
The series will kick off with APPT Kickoff, a PHP 20,000 buy-in event with a PHP 3,000,000 guarantee, a great prelude for what is to come in the Main Event.
A couple of High Roller events will also be on the ticket for players with deeper pockets and a desire to gamble it up for high stakes, although these events were not given any guaranteed prize pools.
Players who don't want to pony up the full PHP 65,000 for the Main Event will get an opportunity to play in a similar format in the PHP 35,000 APPT National, while the PHP 40,000 APPT Superstack will be a second chance for those who don't make it in the Main the National.
Here is a closer look at the full schedule for APPT Manila:
PHP 20,000 APPT Kickoff – PHP 3,000,000 Guarantee – July 27-29
PHP 35,000 APPT National – PHP 5,000,000 Guarantee – July 29 – August 1
PHP 100,000 APPT Mini High Roller – July 31 – August 1
PHP 500,000 APPT Super High Roller – August 1 – 2
PHP 65,000 APPT Main Event – PHP 20,000,000 Guarantee – August 3 – 6
PHP 40,000 APPT SuperStack – PHP 2,000,000 Guarantee – August 5 – 6
PHP 250,000 APPT High Roller – August 5 -6
Along with these, you will get opportunities to play NLH and PLO tournaments, mostly with lower buy-ins than the Main Event, throughout the festival, as well as satellites for all named events.
A grand total of 50 unique tournaments will be played (a number of which are satellites), providing you with plenty of action each day of your stay in Manila.
APPT Manila Venue
The 2023 edition of APPT Manila will take place at Okada Manila, located in Manila's Entertainment City, the touristy part of the Filipino capital.
The casino will host all events within its luxurious poker room, which has already served as the venue for numerous PokerStars sponsored events earlier this year.
Those who took part in events like Okada Manila Millions, Manila Megastack, or APPT Warm Up Special, will be familiar with the kind of high quality service they can expect.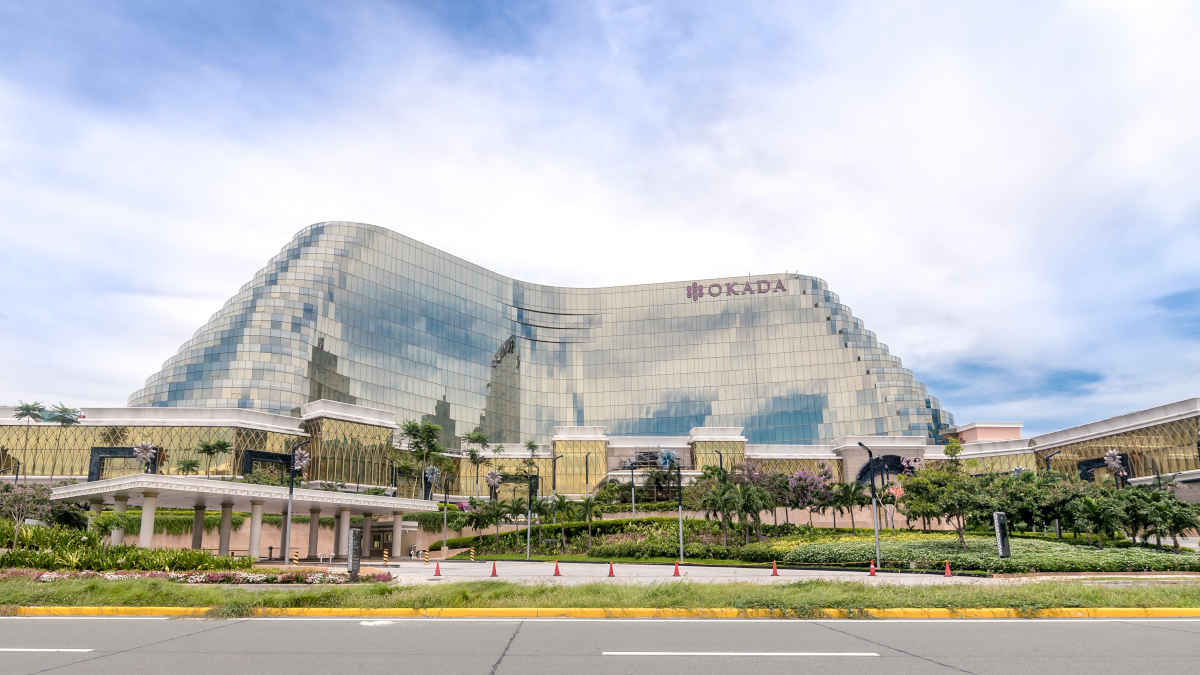 Apart from the poker room, Okada Manila also features a number of dining, relaxation, and entertainment options, which are available to all players throughout the festival.
Players can also choose to stay at any of the rooms, suites, or villas provided by Okada Manila, or any of the numerous surrounding hotels and resorts, which offer a high standard of accommodations and service.
Okada Manila has quickly turned into a regional hub for poker players in Southeast Asia, and continues to grow with each passing festival, all under full patronage and sponsorship of PokerStars, one of the world's leading online poker brands.
Win Your APPT Seat at PokerStars
The best thing about PokerStars-sponsored live poker events is that there are plenty of opportunities to win your seats for a fraction of the price through the online poker site.
APPT Manila is no different, as plenty of $162 satellites into the Main Event are offered, and you can win seats in those from as low as $7.50 or $16.50, depending which entry satellite you decide to play in.
With the operator offering so much online poker action around the clock, even players without a bankroll can look to build up enough for the satellites through various Freeroll events and try to qualify for APPT Manila in time for the festival.
If you don't have a PokerStars account just yet, head on over and sign up for one, and check out the live tournament lobby for all the satellite and direct buy-in options for the upcoming festival in the Filipino capital.
Become a Part of APPT History
APPT is easily one of the longest-standing poker tours in Asia, with the first ever event held back in 2007, and Manila serving as the very first stop.
Hundreds of exciting APPT events have been played since, with dozens of Main Event champions crowned, and many poker careers launched off the ground.
The upcoming APPT Manila festival is your opportunity to become a part of this rich and diverse history, so save the dates between July 27 and August 6 and make sure to show up at Okada Manila in time for the big show.