NAPT Is Back – PokerStars Live Series Returns After a 12-Year Hiatus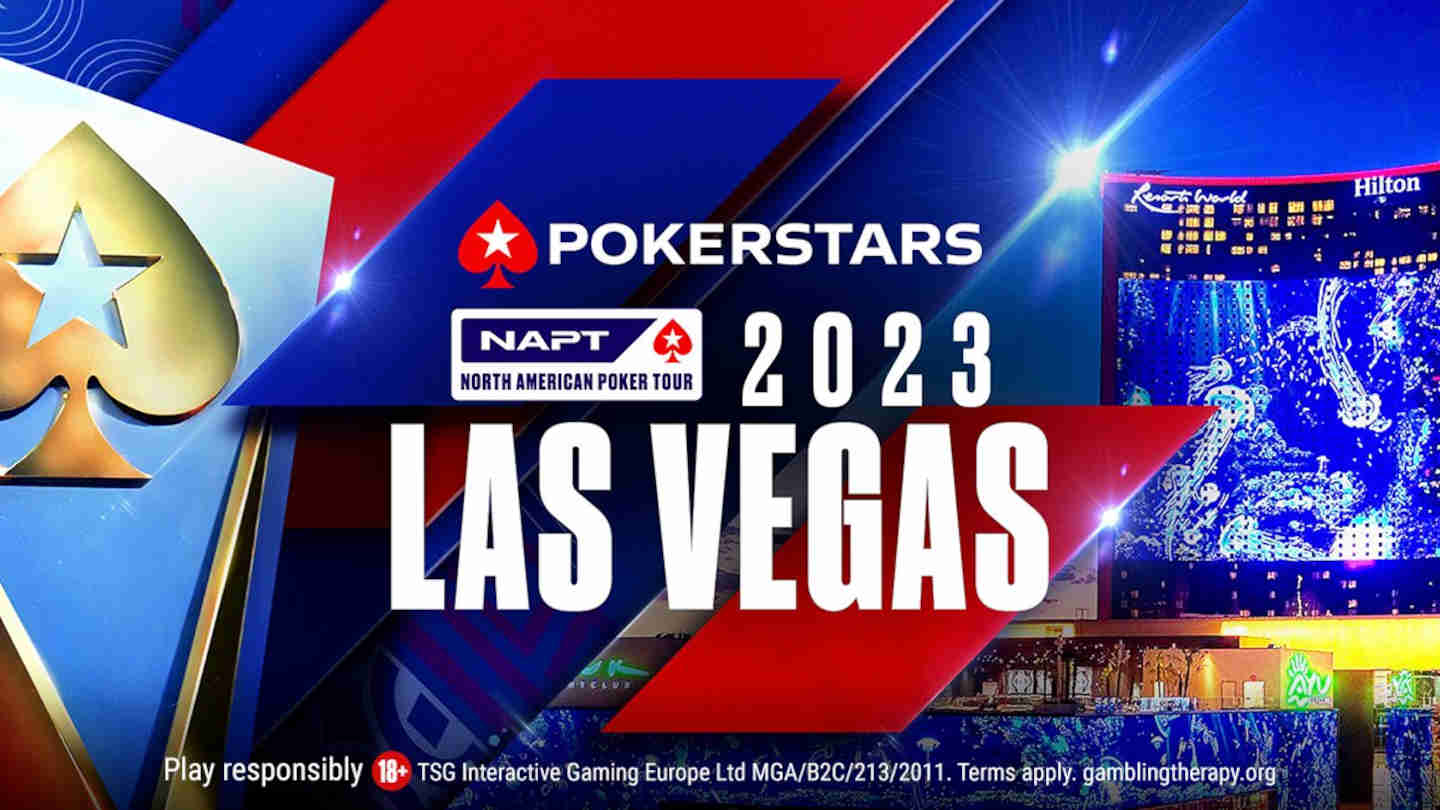 North American Poker Tour (NAPT) first launched by PokerStars back in 2010, and just as things were picking up, Black Friday hit and the Tour had to be suspended indefinitely.
Now, PokerStars has announced the return of their flagship live poker tour in North America, with the first event scheduled for November 4-12 at Resorts World in Las Vegas, Nevada.
The news comes just days after the announcement of the inaugural NACOOP, the first-ever "COOP" series combining tournaments across New Jersey, Michigan, Pennsylvania, and Ontario, all the PokerStars brands currently available in North America.
With both online and live poker in North America exploding, PokerStars continues its efforts to establish itself as the number one operator in this part of the world, and the return of NAPT is a big step in the right direction.
NAPT Is Coming Back in Style
After weeks of speculation on the potential return of NAPT, PokerStars has finally come out with an official announcement of the first event for Season 3 of NAPT, which will be played at the luxurious Resorts World, Las Vegas.
To make things even more spectacular, PokerStars has partnered with Oracle Red Bull Racing, its Formula 1 partner, and will be running the event at the same time as the iconic Formula 1 race on the Las Vegas Strip, opening plenty of exciting marketing opportunities.
🚨The #NAPT is back 🚨

📆 November 4th to 12th @ResortsWorldLV

The action will take place @PokerRoomRWLV
♠️ $1,650 Main Event
♠️ $5,300 High Roller
♠️ $550 PokerStars Cup

More details 👉 https://t.co/pAi2n8Vdxw pic.twitter.com/fygvu2W19z

— PokerStars (@PokerStars) August 30, 2023
The NAPT festival will be starting on November 4, with the Main Event scheduled to start on November 6, and as many as six Day 1 flights to be added to the official calendar.
As expected, NAPT will be open to players from all over the world, and while it is a Tour that will mainly appeal to players from the US and Canada, we can expect quite a few players from rest of the world to join, especially for the introductory leg in Las Vegas.
Highlight Events of NAPT Las Vegas
While we are still waiting for the full schedule for the festival, which will no-doubt include a number of preliminary and side events, PokerStars has already announced a short list of key events.
The events you need to be looking out for include:
$1,650 NAPT Main Event – November 6 – 11
$550 PokerStars Cup – November 9 – 12
$5,300 NAPT High Roller – November 10 – 11
The $1,650 NAPT Main Event will provide a reasonably affordable poker experience for all visitors, with the PokerStars Cup offering an even more budget-friendly option for recreational players looking to experience the high-end poker action of a PokerStars live event.
The $5,300 NAPT High Roller is a chance for the pros and the recs with deeper pockets to go toe to toe and try to win a major title in a smaller player field, giving everyone plenty of opportunity to play in their preferred price bracket.
NAPT won't be offering any super high rollers as of now, with the Tour traditionally running at lower stakes and making it possible for pros and casual players alike to play and compete on the same level.
Big Spectacle Overlapping with Formula 1 Race
For the first time since 1982, the Formula 1 Championship is returning to Las Vegas. The race is scheduled to overlap with the first NAPT event in 12 years, and this is not accident.
In fact, PokerStars have made sure that NAPT happens just in time for the F1 race in order to give players some extra incentive to come out and play in the event.
Partnered with Oracle Red Bull F1 team, currently the best in the world, PokerStars will be offering packages that include tickets to the race along with NAPT packages via their satellites, although the exact terms of any such promotions have not yet been disclosed.
What is clear, however, is that the operator will work in collaboration with the popular F1 organization to bring the best of both worlds to all visitors, and make the experience truly adrenaline-infused and more exciting than most other live poker stops.
The Wait Is Over – PokerStars Live Is Officially in America
Just recently, PokerStars announced their first live tournament on US soil in over a decade, the PokerStars Summer Series at Live! Casino and Hotel in Philadelphia, which is currently running at the popular East Coast venue.
Now that the first stop of a new NAPT season has also been announced, we can expect quite a few more events to come in the near future.
While no further events have been officially revealed just yet, it is to be expected that we will see at least a handful of live stops sponsored by PokerStars running across the American continent over the next 12 months.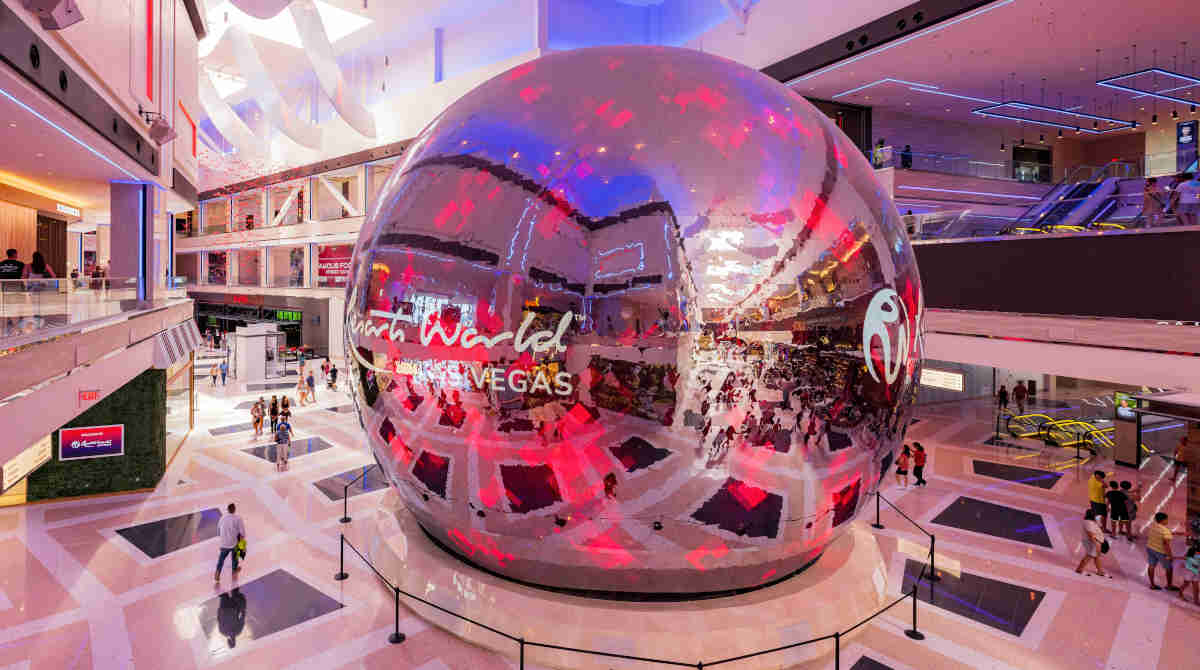 The inaugural season of NAPT, which was played in 2010, saw a total of seven events played across different venues in North America, including the Bahamas.
Season 2, which kicked off in 2011, was cut short after just three stops when US DOJ seized and shut down PokerStars and competitor sites like Full Tilt Poker.
Now that NAPT is back, it will be exciting to see what new stops are added to the schedule and what parts of the country will be covered by upcoming NAPT events.
The tour will likely become a direct competitor to the existing WSOPC tour, which features similar buy-ins and model as NAPT.
PokerStars Satellites Are Coming Up
The first stop of the new NAPT season has only just been announced, and the PokerStars online calendar does not yet include any satellites to the event, but you can bet that such satellites will be coming over the next couple weeks.
The international PokerStars platform is likely to run satellites for players from all over the world, while local PokerStars sites in states like NJ, MI, and PA will likely be sending players of their own to Sin City before NAPT officially kicks off.
Stay tuned for more updates on how you can win your seat in the newly launched NAPT, and exactly what such packages may include in relation to both NAPT and the Las Vegas Formula 1 race.