Short Deck Hold'em on PokerStars – Try This Fun Game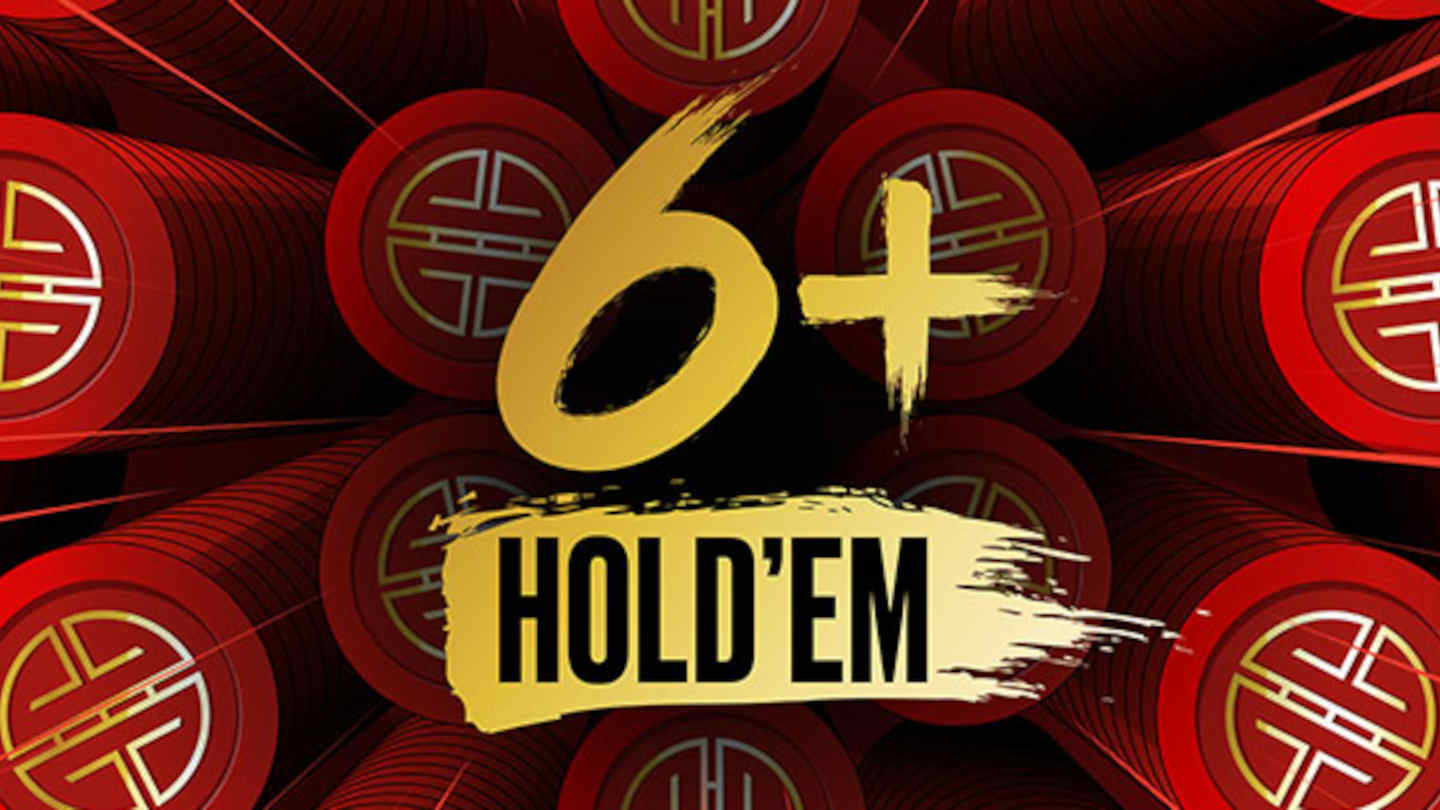 5 minutes
Last Updated: November 6, 2023
Texas Hold'em Poker has been the dominant form of poker for a few decades now, but the game is always evolving and new variations are invented.
One of the most recent developments in poker has seen Texas Hold'em evolve into Short Deck Hold'em, also known as 6+ Hold'em, a super fun game that you can now play online at PokerStars.
Short Deck Hold'em follows most of the rules of typical Texas Hold'em Poker, but comes with a few unique new rules that make it super fun to play and a new strategic challenge.
In this article, we will teach you how to play Short Deck Hold'em, how to find the best games at PokerStars, and more.
What Is Short Deck Hold'em Poker?
Short Deck Hold'em is a relatively new form of Texas Hold'em Poker, which is played according to a unique set of poker rules.
Compared to Texas Hold'em Poker, Short Deck Hold'em offers a lot more action, as the shorter deck results in more big hands being dealt, and a ton of big confrontations.
Furthermore, this game is played with every player paying an ante bet, and the button paying 2x the ante, while no small blind or big blind are in play.
5 card Stud was the game and they complained when 7 was intro'd

Hold'em next, they complained

Then Omaha.

Then Short deck.

Poker is always evolving people and always will.

You don't have to play new games if you don't like them.

— Daniel Negreanu (@RealKidPoker) August 6, 2018
This different format of forced bets also creates a lot of action. Many players often end up seeing the flop, which can lead to a lot of interesting situations.
Limping in Short Deck is a widely accepted strategy. Big overbets both preflop and postflop are also quite common, as players try to protect their equity and force other players into folding their hands.
Overall, Short Deck Hold'em is a game that was made for action and for recreational players to be able to have more fun playing, as the edges run much closer in this game than the traditional Texas Hold'em Poker.
How to Play Short Deck Hold'em Poker
Before you can actually sit down and play some Short Deck Hold'em at online poker tables, you will need to know all the special rules that apply in this game.
For starters, it is key to understand this poker format is played with only 36 cards in the deck, as all deuces, treys, fours, and fives are discarded before the game even starts.
With so few cards in the deck, the likelihood of getting dealt big cards increases, while the difference in equity between different poker hands decreases.
All players start with two hole cards in Short Deck, just like they do in Texas Hold'em, and the community cards are dealt the exact same way.
Big action, huge hands, shorter deck.
Have you tried our new poker variant 6+ Hold'em?
All you need to know ➡️ https://t.co/w9oJ1KVFUA pic.twitter.com/DDZJS64K1V

— PokerStars (@PokerStars) February 16, 2019
However, the game starts with all players paying an equal ante bet, and only the player on the button paying twice that amount.
In Short Deck Poker, a flush beats a full house, as the mathematical probability of making one is lower for a flush than it is for a full house.
Furthermore, the ace can be used as the low card in the lowest possible straight made up of an ace with a 6, 7, 8, and a 9.
There is no limit to betting in Short Deck Hold'em, which means you can move all in at any time in the hand, allowing you to leverage your equity and make players fold out hands that had a reasonable chance of beating yours.
The differences in equity between the two popular variants of Hold'em are quite interesting as well.
For example, AKs is a slight favorite over QQ in this game, while KK is only a slight favorite over AK, all of which makes AK a true powerhouse in this format.
Generally speaking, Short Deck Hold'em is more of a drawing game than Texas Hold'em. Hands like straight draws have a lot more power as so few cards are still in the deck once the flop is dealt out.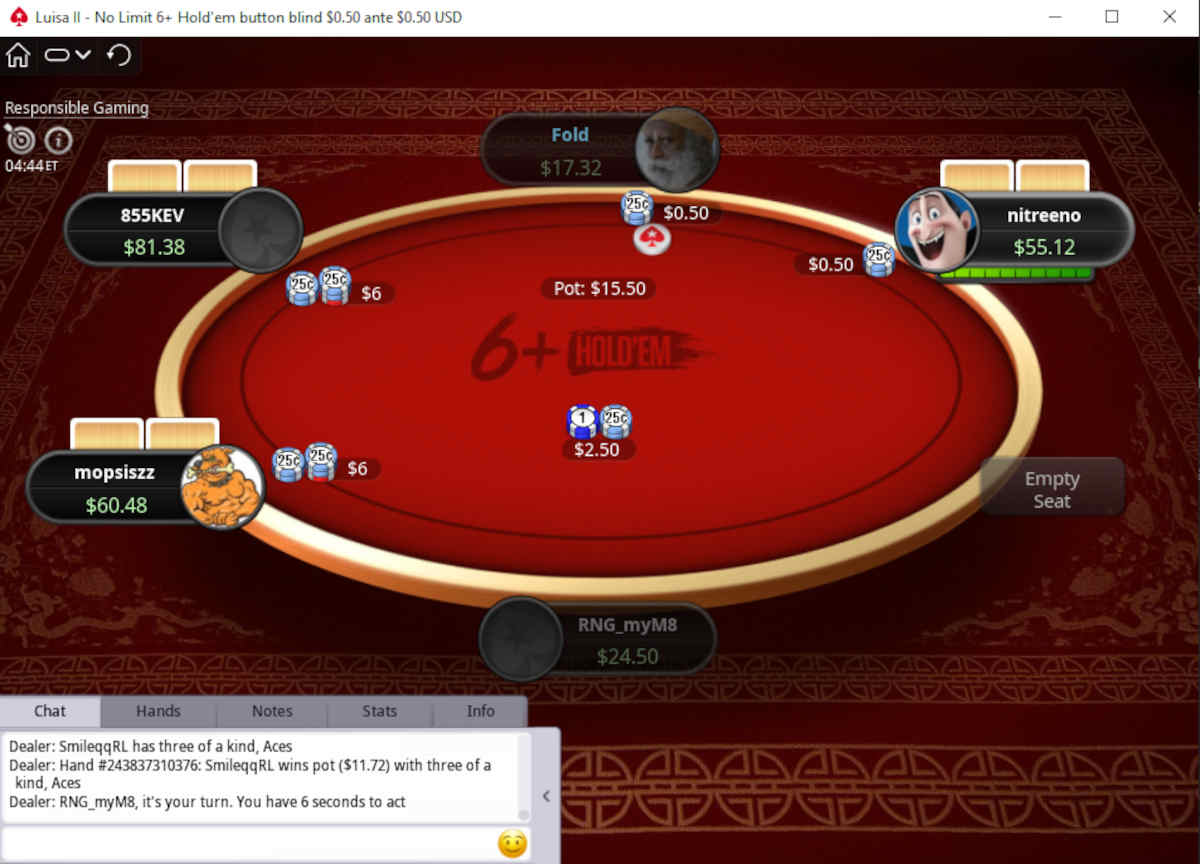 The best thing about Short Deck Poker is that it is a game that's not yet solved, which means different players will approach it from different angles, and there is no telling which strategy actually works best just yet.
Play Short Deck Poker at PokerStars
When Short Deck Hold'em was first introduced to the world by the high rollers over at Triton Poker, PokerStars was one of the first online poker sites to introduce the game for online play.
PokerStars is known to be the only operator to offer all the different poker formats to their players, which is why it came as no surprise that Short Deck was introduced so fast as well.
Today, you can find Short Deck cash games and tournaments available for play at PokerStars across all stakes, with cash game action available around the clock.
It's time to crank up the excitement… 6+ Hold'em is NOW LIVE and ready for action. 🎉🎺 Visit https://t.co/w9oJ1KVFUA for a lowdown on the rules and then go find out why this short deck game has become so popular with poker fans. pic.twitter.com/0mYqSjMH3Y

— PokerStars (@PokerStars) January 16, 2019
One interesting thing about Short Deck cash games that's unique about this game at PokerStars is that you are able to remove chips from play once your stack grows big enough.
This mechanic was introduced to save players from the incredibly high variance that could come into play in Short Deck as stacks get very large.
Whenever you play Short Deck cash games at PokerStars, you will have the chance to move chips out of play after you win a big pot, allowing you to manage your bankroll more appropriately in this incredibly fun poker game.
Sign Up with PokerStars to Play Short Deck
All that's left to do if you want to play Short Deck Hold'em is create your PokerStars account and choose your stakes!
The operator offers Short Deck games around the clock, and you can sign up for a player account completely free within minutes.
Head on over to PokerStars to start your registration process, claim the valuable welcome bonus package and all the other perks the operator has to offer and start playing Short Deck Poker from the comfort of your home as early as today.