What Is the Best Way to Prepare for the WSOP Main Event?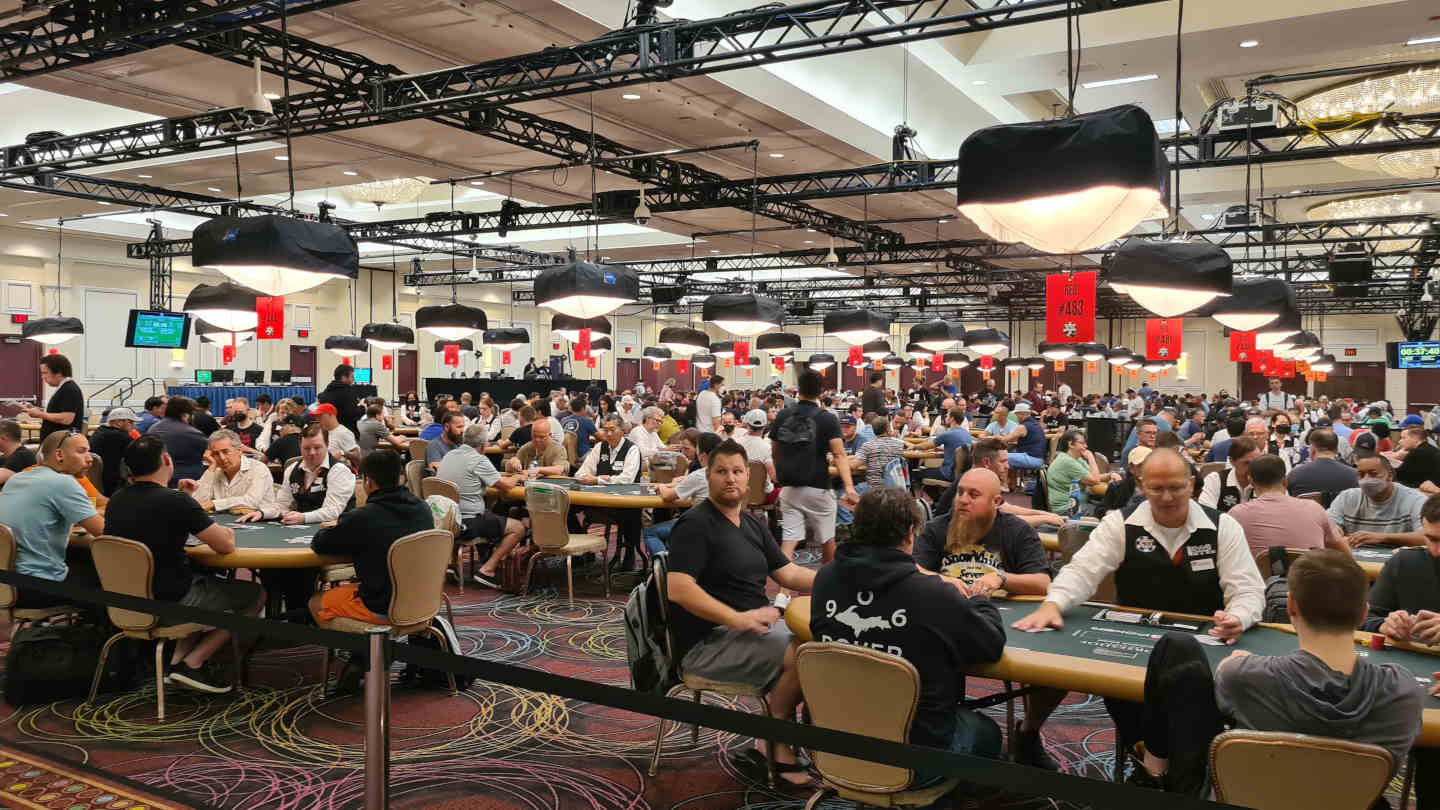 The World Series of Poker (WSOP) is in full swing, and the biggest poker tournament of the year, the WSOP Main Event, is right around the corner.
With the first cards scheduled to be up in the air on July 3, thousands of players are getting ready for the experience, which will be the first Main Event of their poker careers for many.
Even savvy pros and experienced veterans sometimes have a hard time adjusting to the marathon that is the WSOP Main Event, and first-timers are almost always caught by surprise by all the obstacles that the tournament sets in front of them.
Whether you are playing the first WSOP Main Event of your life, coming back to Vegas for Main Event action for the second or third time, or playing satties in the hopes of winning your seat, I have some useful tips that will help you get ready for the Main Event and navigate the field all the way to the final table.
#1 – Play Some Poker in Preparation
The worst thing you could possibly do is show up for the Main Event having not played poker for weeks or months beforehand.
If you are already in Vegas, the best thing to do is enter a few of the smaller daily tournaments that are on the schedule at any of the many Las Vegas casinos, and if you can afford to, also jump into a WSOP event or two.
Playing some events before the Main Event will make you feel more comfortable around a live poker table and ensure that you are not out of the zone when you sit down to play in the Main.
If you give it enough practice, you should be able to reach a level of comfort that the pros have when playing such tournaments, and that's really what you should be aiming for.
#2 – Pick the Right Starting Day
The Main Event has four starting days, and since you only get to play it once, you should make sure to pick just the right starting day.
While every day of the Main Event brings a mix of pro and recreational players, the first two flights typically have more recreationals, as pros tend to wait for Day 1D to play the Main, while getting other action during the earlier days.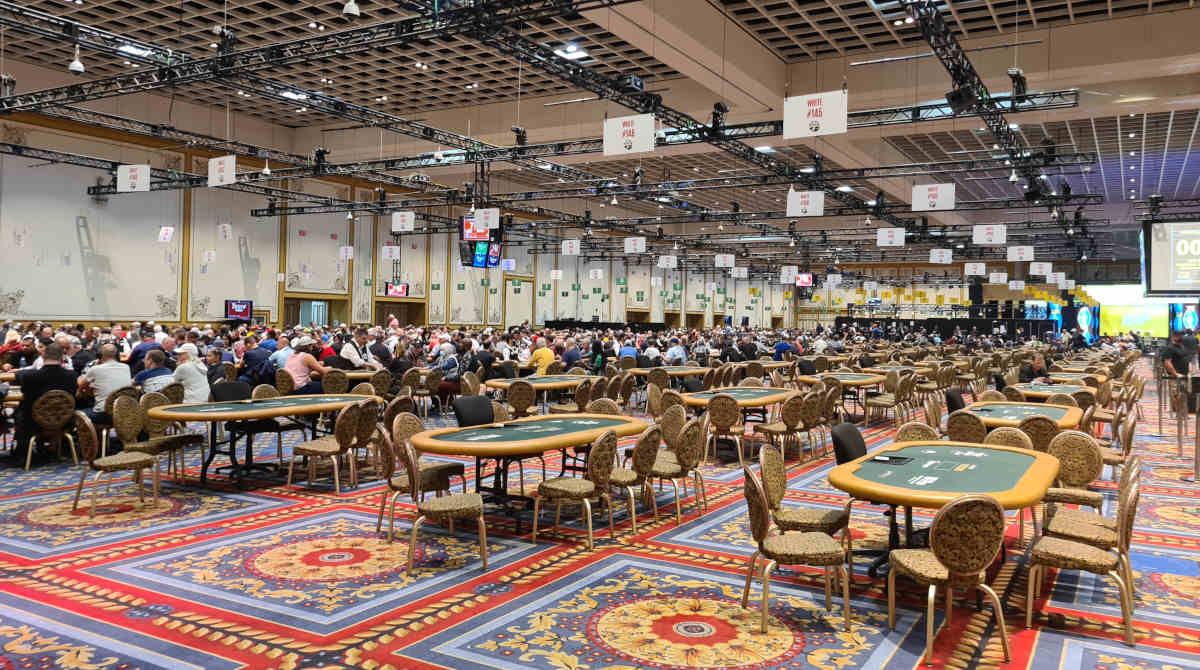 That aside, you should also think carefully about your travel arrangements, and make sure you are not wasting days in Vegas if you don't plan on playing other tournaments.
If Main Event is the only tournament you are looking to play, entering Day 1C or 1D is probably a better idea, as you are still very likely to be seated at a fairly soft table for a $10k buy-in tournament.
#3 – Get Enough Rest the Night Before
The Main Event is super fun to play in, but it is also quite grind, so you want to make sure you are well rested before you hop into it.
You can expect to play for six long levels of two hours if you are to make it to Day 2, which means you will be in the casino literally all day.
Main Event Day 1 flights start at noon, so you will have plenty of time to get enough sleep and rest, provided you don't go crazy the night before.
I highly recommend not drinking alcohol or partying the night before the Main, and going to bed at a reasonable time, so you can get at least 8 hours of sleep.
This might sound like a silly advice to give to an adult person, but Vegas is a place that tends to get people to go a bit wild, and that's not recipe for success in the biggest tournament of the year.
#4 – Study Deep Stack Play
Tournament poker players are typically used to playing fairly shallow, with stacks of 30 bb or less very common in both online and live tournaments.
If you are used to playing shallow for most of the tournament, you will have some work to do before you play the Main Event, as deep stack play is much more common in this one.
You will start very deep, and the blinds will only go up every two hours, which means you will have literal heaps of chips to play with.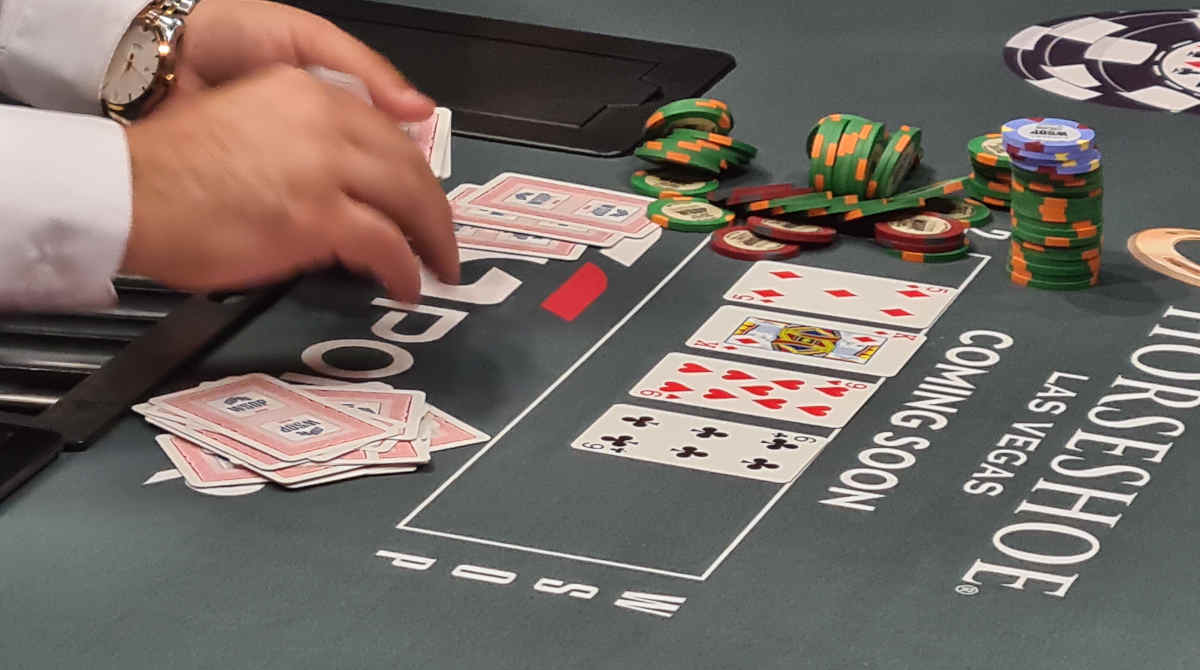 If you run well and chip up, you can expect to play 200 or 300 bb deep well into Day 1 and past it, with players sometimes having hundreds of blinds even on later days.
For that reason, you should spend some time studying deep stack tournament play, and getting some poker coaching via a fitting tournament poker course would probably do you well.
#5 – It's Just Another Poker Tournament
While WSOP Main Event may have a different structure than most other events, and $10k might be the highest buy-in you have ever paid to play in a poker tournament, it is important to remember that this is just another poker tournament.
In order to make the money in the Main Event, you will need to survive many levels of play and play many hands of poker, which means you can't be too careful or too wild.
Play every hand as it is dealt, remember that players in the Main Event are the same players you play with in low buy-in tournaments, and get ready to exploit them whenever possible.
If you are able to accept that Main Event is just another poker tournament, you should have a big edge over hundreds of players who treat their Main Event chips like pure gold and hate losing pots in the big one.
#6 – Be Ready for a Long Grind
It has been said many times that the WSOP Main Event is a marathon, not a sprint, and it could not be truer.
This is the single longest poker tournament you will ever play if you go on a deep run, which is why you absolutely want to be ready to play for many days and keep your focus throughout.
Remember that you can't win the Main Event on Day 1 or Day 2, but you certainly can bust out, so make sure to keep ICM in mind at all times.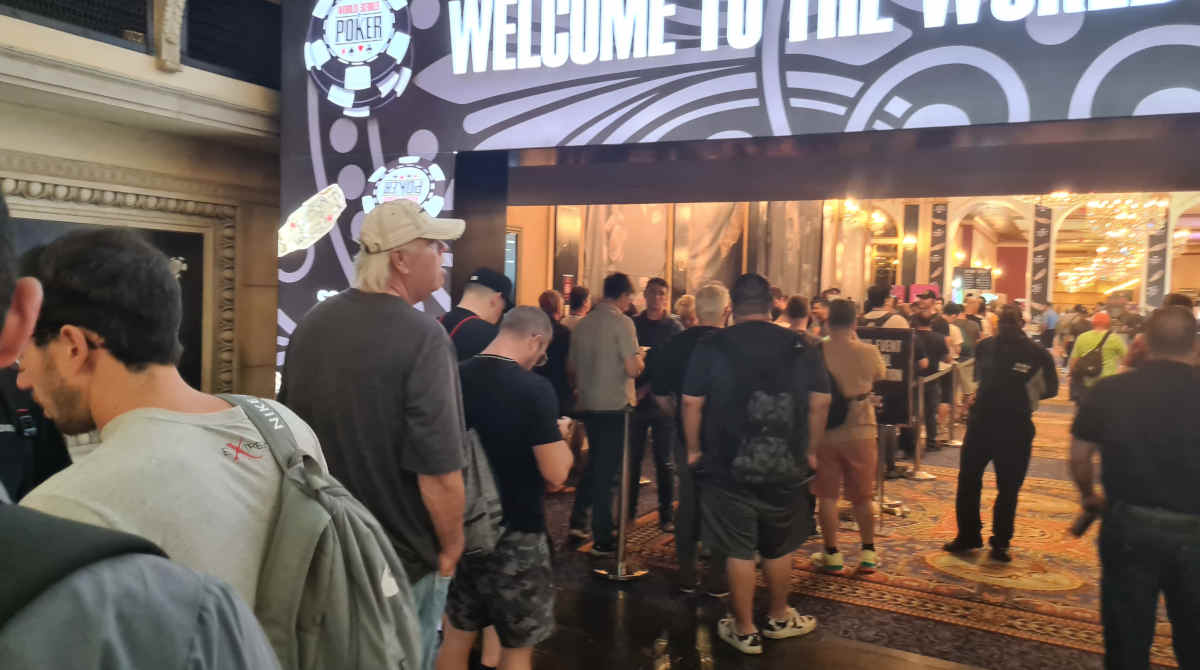 If you are fortunate enough to chip up during the early days, try to hang on to the chips until the bubble phase and abuse the short stacks when the $15k pay jump kicks in.
Survival is the name of the game in the Main Event, and while having a big stack will do wonders for you, not busing out needlessly is also very important.
Do your best not to put your tournament life on the line too many times during the early days. Put other players to the test for their tournament lives, especially those that seem like they might be extra tight now that they are playing on the big stage!