How to Reduce Tilt When Playing Poker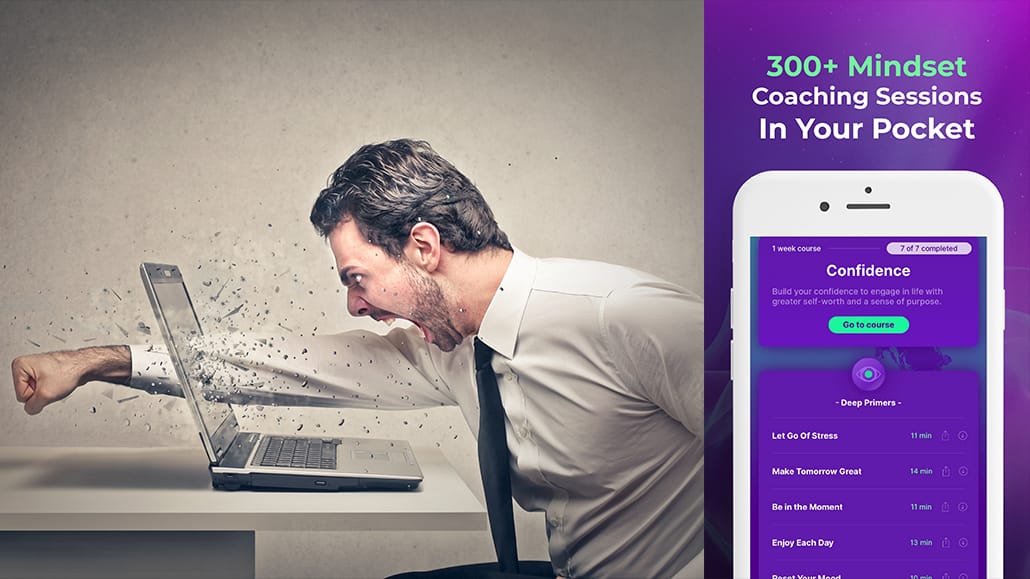 Reduce tilt and take your game to the next level with PrimedMind. Try this app for FREE!
Whether we like it or not, tilt is a big part of poker, especially when it comes to the live version of the game. If you want to be a successful poker player, learning to deal with tilt is going to be a crucial step.
Dealing with tilt comes in two stages. The first step is getting ready to avoid tilt altogether before you start playing. The second is recognizing and dealing with tilt once it happens.
As human beings, we have a hard time recognizing we are doing something wrong, but recognizing tilt is an absolute must for any good poker player.
I am going to discuss the main ways to prepare for poker games to avoid tilting, as well as methods you can use to reduce tilt during actual gameplay.
Avoiding Tilt
The best way to deal with tilt in poker is to stop it from ever happening. This means being mentally prepared for everything that might come your way, including a series of bad beats and poor cards.
For every individual, the things that trigger tilt can be quite a bit different.
I have seen players get very tilted after just getting several bad starting hands in a row, while others remain calm even after losing monster pots.
One of the main factors in preventing tilt, in my opinion, is proper bankroll management. Playing in a game you are financially comfortable in is usually going to lead to less stress and tilt.
Another thing that will prevent tilt is the perception of the game.
If you understand how odds and probabilities actually work, you will worry less about losing a few big pots when you make the right decisions.
Poker is all about making the right decisions in different spots. If you can consistently do this, you are going to be a big winner in the long run.
Going into the games with all this knowledge will definitely help you reduce tilt. But for some players, it will still be unavoidable simply because they have a short fuse.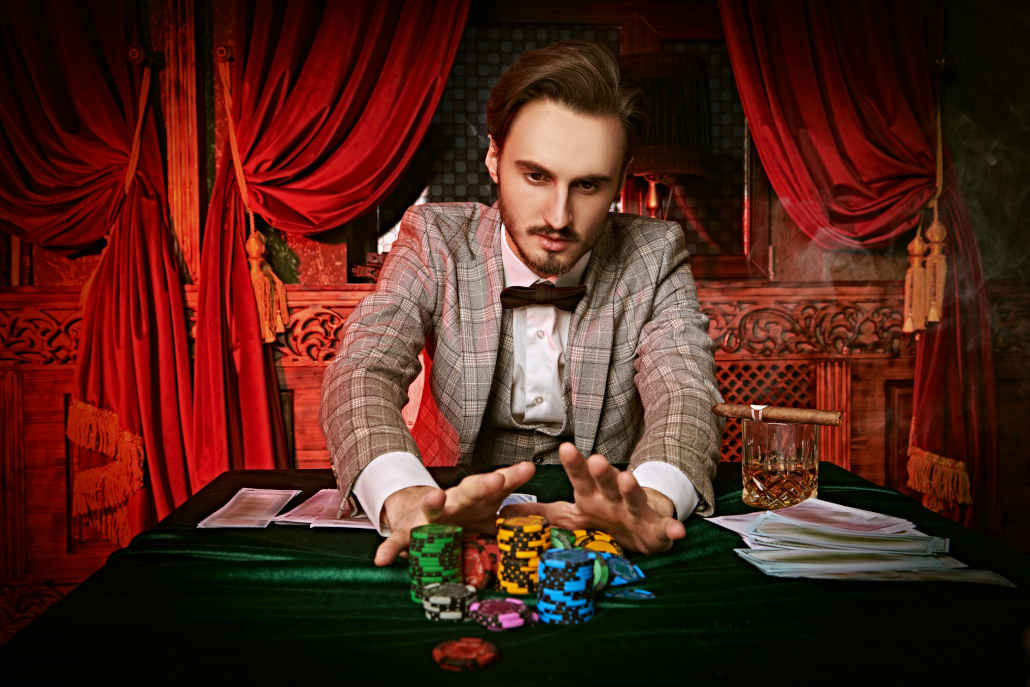 If you fall into this group and simply can't take losing for too long, you might not have what it takes to be a successful poker player. Still, setting a stop/loss limit in your sessions might be one way to avoid getting to the point of going full tilt.
Dealing with Tilt
Even if you are the best player in the world, on occasion, you are going to tilt to some degree. How this tilt manifests is different for every player.
Some players will curse and rant but never really make a bad play. Others, on the other hand, will throw their poker chips around and lose stacks upon stacks without saying a word.
You should try not to fall into either one of these categories and instead recognize tilt early on. Here are a few signs that you might be tilting:
You are playing hands you normally would not
You are making unusually big bets or raises
You are talking to yourself
You are swearing or ranting at other players
You are playing despite not feeling like it
If any of these signs begin to appear, you should be able to spot them. I would recommend making it a goal to recognize the signs early and immediately take action when any of them appear.
If you realize you are on tilt, even slightly, what you should do is take a break. If you take a 15-minute break during a live poker game and go out to get some fresh air, you are probably going to miss a maximum of five poker hands.
The break that you take could be all you need to get back into the right mental state.
Remind yourself of all you know about the game and be honest with yourself.
If your losses came from a series of bad beats, there is nothing to worry about. On the other hand, if you find that the table is really tough, it might be time to move on and leave the game you are in.
Honesty is the best cure to tilt, so be honest with yourself even if you don't tell anyone else what you are thinking.
When to Call It Quits?
Sometimes, the only real cure to your tilt is going to be leaving the game and living to fight another day.
I would recommend leaving the game if you find yourself so mad and frustrated with other players that you cannot make yourself play good poker anymore.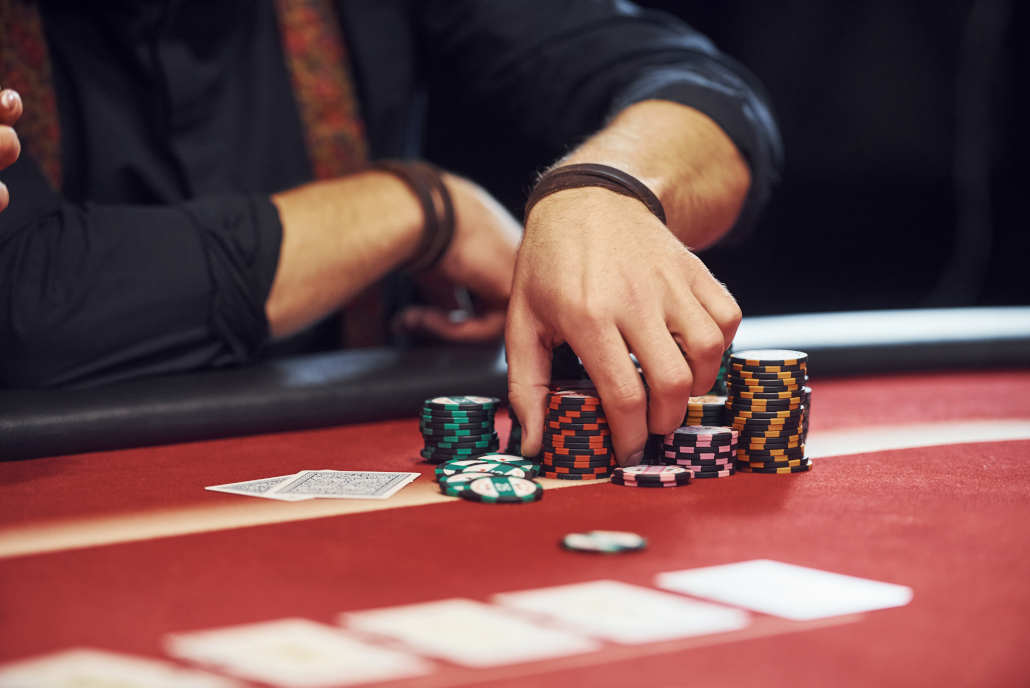 If you are consistently making bad decisions, you are simply setting yourself up for failure, and you are on a great path to losing even more money.
You are no longer the favorite in your game.
Even if you can still play decent poker but simply don't feel like sitting at the table, there is no reason not to leave now and come back later when you are feeling better.
Finally, having a preset stop/loss limit is probably one of the most effective and sure ways to avoid tilt and make sure you are always at the top of your game.
If you can stick to these poker tips and consistently make good decisions about when to take a break or leave the game, you will have a massive advantage over most other players.
This might actually win you more money than any amount of studying poker mathematics or game theory.
If you think I am overestimating the importance of tilt, pay some attention in your next live game to the guy who is tilting and his results. You will understand exactly what I am talking about!