Rounders 2 – Will There Be a Sequel to the Cult Movie?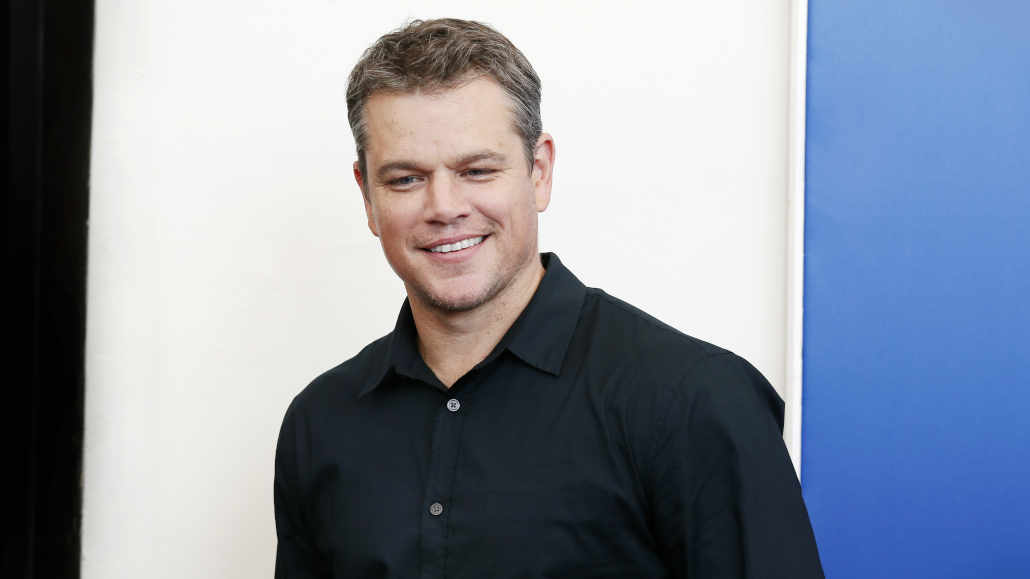 Featuring Matt Damon in the lead role, "Rounders" is the most popular poker movie of all time, and by quite some margin.
The movie was released in 1998, before the Poker Boom, and was not incredibly successful right off the bat.
However, as the game of poker received international fame in the early 2000s, Rounders grew into a cult movie, with millions of poker fans watching it again and again.
At the time, it was so easy for all the new poker players dreaming of poker fame to relate to the characters of Rounders, even if their story was not quite the same.
Rounders took us into the world of underground poker games in New York, showing both the good and the bad side of things.
While Mike's incredible poker skills are getting him paid in these soft games, his friend's addictive personality and willingness to step outside the rules often get the pair into trouble.
By the time it's all said and done, Mike manages to defeat his arch nemesis (Teddy KGB), get the bankroll he needs for Las Vegas, and lose the love of his life in the process.
The movie ended with Mike headed to play at the WSOP and left millions of fans asking the question, whatever happened to him there?
The idea for Rounders 2 has been around ever since, with fans eager to see more of this epic poker saga, regardless of its mediocre reviews and ratings among the general public.
Yet, the changing Hollywood landscape and other factors have put the Rounders sequel on pause for quite a while, with the movie now almost a quarter of a century old.
Let's look into whether or not Rounders 2 will be happening, what it might be about, and what the protagonists of the original film had to say about it over the years.
Can Rounders 2 Actually Happen?
Back in 2016, Matt Damon, who was the star of Rounders, was asked about the likelihood of Rounders 2 ever being filmed on the Rich Eisen Show.
Back then, Damon said that Rounders 2 was in the planning phase, with David Levien and Brian Koppelman having a great idea they were hoping to work on.
Matt Damon is definitely interested in doing 'Rounders 2' and the writers have an idea https://t.co/7MhakunDoJ

— TIME (@TIME) July 27, 2016
Harvey Weinstein briefly discussed this idea himself and said that it could potentially start out during a card game in Paris before going back to the US and Las Vegas, where Mike and Worm would encounter a brand new villain to take KGB's spot.
Damon also said: So much has happened in poker ever since these young kids, the new generation has entered the game.
They have seen millions and millions of hands before the age of 21, and the game is much-much different than what it used to be.
A lot of optimism about the likelihood for a Rounders sequel to happen back then was good news for the poker community, which was abuzz with the news.
While Damon was and probably still is interested in bringing one of his legendary roles back to life, it seems the film industry has shifted in another direction since.
When asked about it again in 2018, Damon talked about streaming services like Netflix, which had taken over the industry since, were not really interested in a poker movie like Rounders 2.
The reasons are quite obvious. Rounders is a drama with tons of great dialogue and intrigue but very little action that we see in the superhero movies of the day.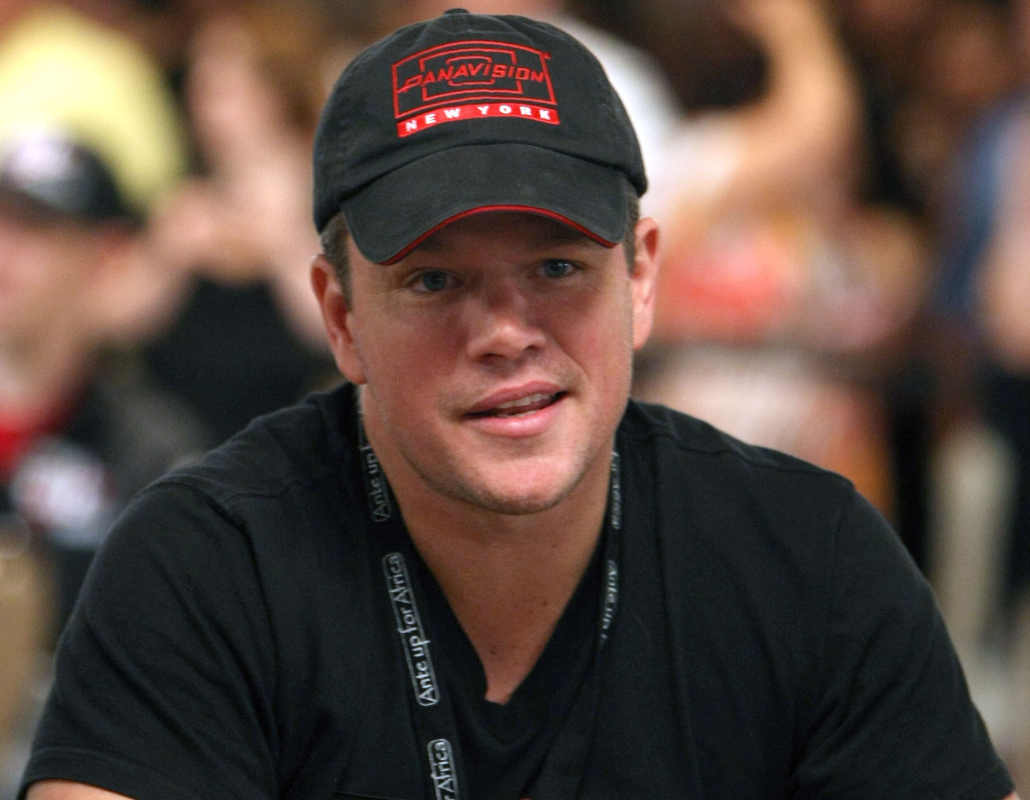 What this means, unfortunately, is that Rounders 2 would not be appealing to the massive international audience that just wants to see, as Damon said, "shit get blown up."
Since a Rounders sequel would also not be a CGI spectacle, there is less interest in making it among the Hollywood giants who prefer movies they can capitalize on more easily.
And yet, the success of shows like "Queen's Gambit" on Netflix points to the audience perhaps not being as shallow as everyone in Hollywood thinks it is, which could still bode well for Rounders 2.
The truth is that we never know if a movie is happening until it's made official by those who are going to make it, so we'll just have to wait and see if one of the Hollywood greats decides it's time to continue Mike McDermott's saga.
What About Other Poker Movies?
With Rounders 2 still up in the wind, the poker community would love to see anything come out of Hollywood that has their favorite game in the center of attention.
It's definitely true that poker is a game that has a lot to give in terms of creating a storyline, but it also comes with some obstacles.
For one, the general audience knows very little about the world of poker, which makes the whole thing less interesting to them.
What's more, for most people, poker is just gambling, which makes it slightly difficult to create heroes within the game, something that Rounders did exceptionally well with Mike explaining how the game works throughout the movie.
"Molly's Game" was a film that was all about poker and that managed quite a success in the mainstream, proving that poker could be interesting to an average viewer.
Starring Russell Crowe, a thriller dubbed "Poker Face" is scheduled for a November 2022 release, and this too could resonate well in the mainstream.
If "Poker Face" is successful, it could pave the way for more poker-related projects, much like "Queen's Gambit" left people asking for more stuff in the world of chess.
All of this could eventually lead to a Rounders sequel also happening, which would be truly great news for the poker community.
Even if Rounders 2 was a relatively low-budget movie and not the greatest story ever, poker fans would probably still love it for the characters and the memory of the original.
What Could Rounders 2 Be About?
This brings us to another very important question! What would Rounders 2 even be about, and what storyline is the poker community hoping for?
The original ended on somewhat of a cliffhanger. Mike didn't really solve anything in his life. He had quit law school, and while he did pay back his poker debts, he didn't really make a fortune in poker.
Instead, he was on his way to Las Vegas with a meager bankroll and the hope of making the poker dream happen.
Despite his poker skills, those who understand poker know it's far from guaranteed that would happen.
It was suggested that Rounders 2 could take us on a trip to Paris, France, into the world of high-stakes private games, but that's not the only idea being floated.
Alternatively, the writers of Rounders 2 could just take us to Las Vegas to follow Mike's journey from the moment he left New York, although this is not likely.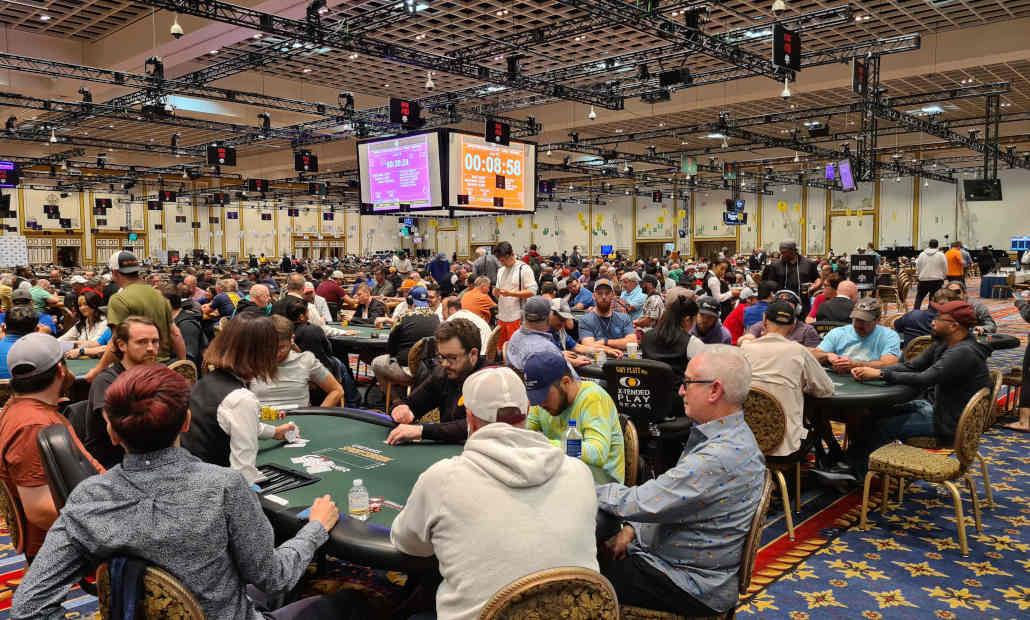 A much more likely scenario would be some years down the line, with Mike either making it as a big-time poker player or once again falling on hard times, likely due to Worm reemerging in his life.
While poker players want to see mostly poker scenes, the movie would surely be a drama that's based more on character development, with poker scenes there just to drive the action.
In terms of sheer poker in the movie, we would like to see hands play out in a more natural fashion and with fewer spewy and nonsensical plays that we saw from the likes of Teddy KGB in the original Rounders.
Should action take place in the modern era, it would take some adjusting, especially as Mike would now be playing the game he loves in a completely legal setting.
Yet, the world of underground Las Vegas games is also very lively, and we could see Mike steer away from the Strip and into some shady backrooms to play with the kinds of characters he's used to playing with back in NYC.
How Rounders Came to Be
Rounders is a film with a very interesting back story that came about in a very different way than many other Hollywood pictures.
The movie was written by a pair of writers, Brian Koppelman and David Levien. The two came to the idea to make the movie when Brian went to an underground poker club in NY and ended up losing the money he had on him.
Instead of being infuriated by it, Brian was apparently hooked to the game, calling David at the wee hour of the night and telling him all about it.
The two became poker aficionados and ended up reading all the poker books that were out there and frequenting the NY underground poker games.
Within a year, they knew all about the underground poker games, they had met characters from places like the Mayfair Club, and they had all the inspiration they needed.
Many of the movie's characters were, in fact, scripted by certain people the two writers met during their time playing in these private poker clubs.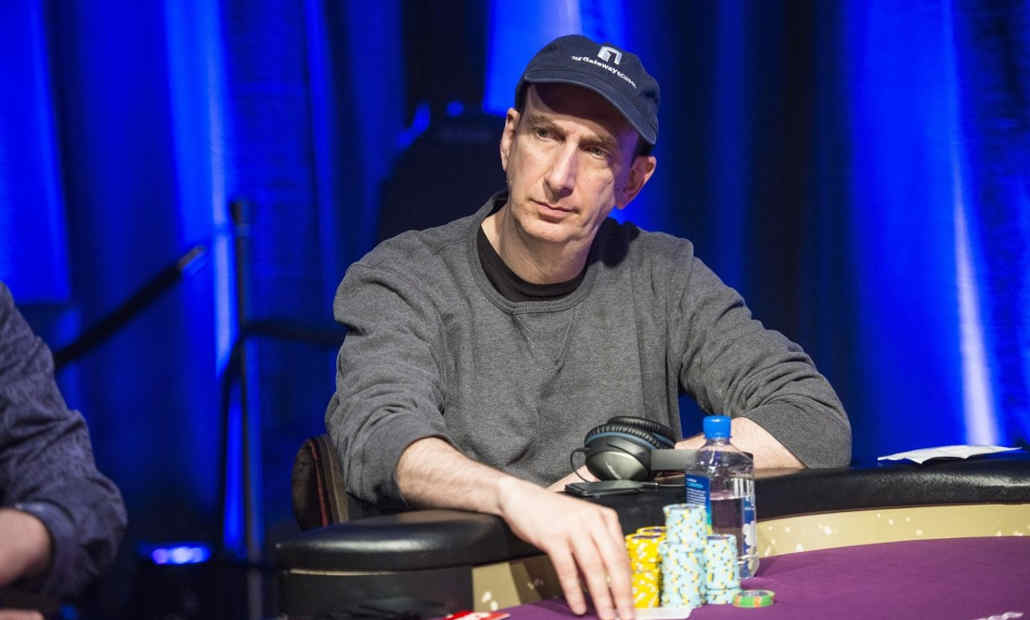 Image courtesy of PokerGO
Considering that the likes of Erik Seidel and Dan Harrington, legends of the game, came up in these clubs, it comes as no surprise that there was a lot to write about.
This was the inspiration for the original Rounders, and it may take another writer getting inspired by poker to write out Rounders 2.
Of course, it is expected that Levien and Koppelman would be the writers to write the Rounders sequel, but anything can happen in Hollywood, and someone else taking over the project could be an interesting development.
Is Underground Poker a Real Thing?
Back when Rounders was filmed, poker was far smaller than it is today, and legal games existed across America but in a much smaller capacity.
Today, poker is massive, and there are hundreds of poker rooms all across the US. Yet, New York remains one of the states where you can't legally play poker just yet.
This leaves any up-and-coming New York poker players with the same dilemma that Mike and Worm faced. Drive out to Atlantic City to get into some games, or play in the juicy underground private poker games across the city.
The truth is that private games have always existed, both in the US and elsewhere and that these games tend to be some of the best to play.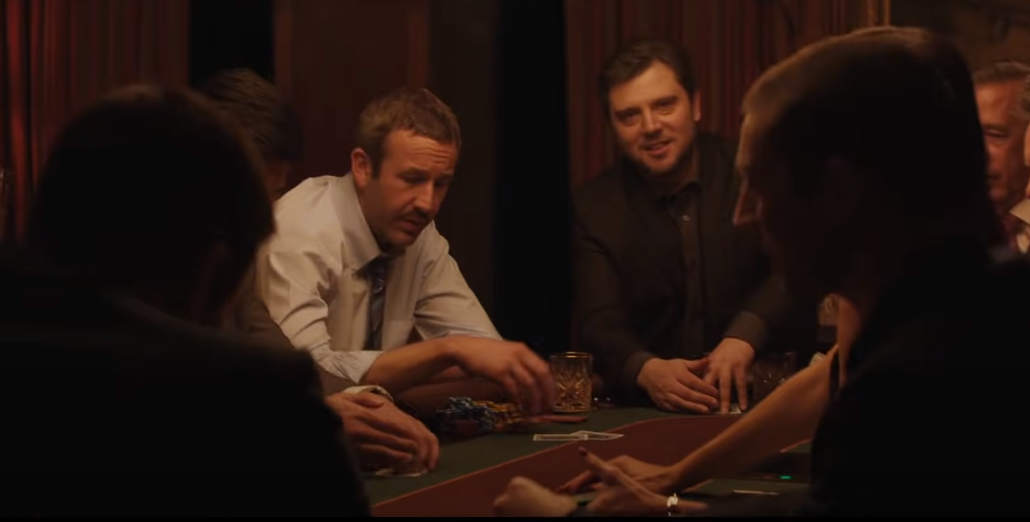 However, playing private poker games always comes with a dose of risk, as there is a real chance of someone not paying you, the game being fixed, or the police raiding the place.
The Rounders characters were all very aware of the risks but still continued plying their trade in clubs such as Teddy KGB's, looking to beat the game and head off to Vegas.
If Rounders 2 was to be placed in the modern era, it might take us inside today's private games, like those depicted in "Molly's Game."
That movie did a perfect job of depicting the big private games attended by many big names in Hollywood, sports, and business, which actually exist in the real world.
Since "Molly's Game" was based on a true story, there are plenty of other true stories that the Rounders sequel could be set in and fit right into.
So Is Rounders 2 Happening Anytime Soon?
The question that remains is, is Rounders 2 going to start filming anytime soon, or are we going to have to wait for many years for a film that may never come?
There are no immediate plans for Rounders 2 to be made, and while speculations exist, I don't expect we'll see a new Rounders movie in the next couple of years.
In the long run, it would not be surprising to see the movie finally get a sequel, although the cast is getting older by the year, and it simply wouldn't be the same movie without Matt Damon as the star of the show.
Poker enthusiasts will remain hopeful for Rounders 2 to happen, and I recommend you keep watching for any whispers or talk of the sequel in all Hollywood-related media over the next year or two.