Dan Harrington Poker Story – The Greatest Poker Author of All Time?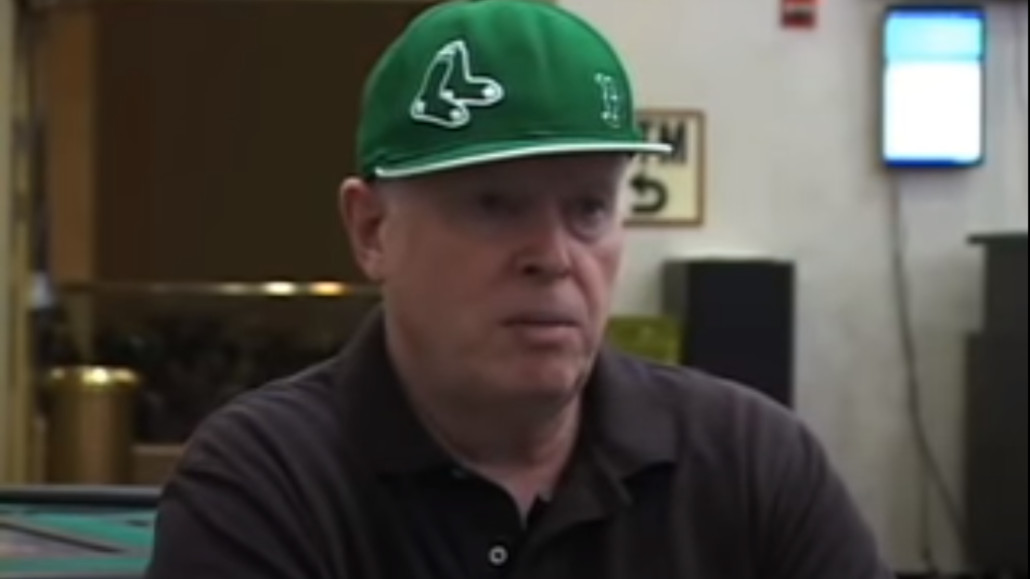 10 minutes
Last Updated: November 6, 2021
Very few players have had as big of an impact on the game of poker as Dan Harrington. While he may not be the most familiar face out there, the man nicknamed "Action Dan" authored several top-quality poker books that have helped generations of players develop their game.
Most of Harrington's success on the felt came before poker became so popular, which is why he was never a big TV personality like some of his fellow pros. But don't be fooled by that. Harrington has had a rather impressive career as a player as well.
"Action Dan" has had a colorful life, and he had tried his hand at many different things before turning to poker. An avid chess player, a member of the infamous MIT blackjack team, and a successful lawyer, Dan Harrington is definitely a man of many talents.
If you're curious about the life and poker story of one of the most notable poker authors in the history of the game, you've come to the right place. This article is all about "Action Dan," from start to finish.
Dan Harrington Career Highlights
One of the most accomplished poker authors of all time
Harrington on Hold'em remains one of the best poker books to read even in 2021
1995 WSOP Main Event winner
Two WSOP Bracelets
One World Poker Tour Title
$6.6 million in live tournament earnings
Inducted into the Poker Hall of Fame in 2010
Dan Harrington Early Life & Poker Beginnings
There isn't too much information about there about Harrington's childhood and early youth. He was born in 1945 in Cambridge, Massachusetts. His parents came to the USA from Ireland – and that's about the extent of what we know about the earliest part of his life.
The first two games to capture Harrington's attention during his youth were backgammon and chess. He became a very successful chess player, with his biggest achievement being first place in the Massachusetts State Championship in 1971.
The rumor has it he was a very good backgammon player as well. In fact, in 1981, he won the World Cup of Backgammon that took place in Washington D.C.
As for the Dan Harrington poker career, it didn't really kick off until later in his life. He learned the game during his time at the Suffolk University and regularly played in home games. He also traveled to other universities, including Harvard, where he once got in a game against Bill Gates and Paul Allen, the two men who founded Microsoft.
Later on, he started regularly traveling to New York and playing at the legendary Mayfair Club. It was here that he met many of the people who became legends of the game, like Erik Seidel and Steve Zolotow.
Despite rubbing elbows with some serious pros who decided to dedicate their life to poker, Harrington was in no rush. He enjoyed the game, but he wasn't ready to just leave everything to pursue poker greatness.
Instead, he completed his education at the Suffolk University and acquired a law degree. He then spent the next ten years of his life working as a bankruptcy lawyer in Boston and building a successful career.
Eventually, though, the lawyer life became too boring for Harrington. Just making money wasn't enough. He was ready for new challenges and something a bit more exciting.
The Dan Harrington Poker Career Takes Off
In 1986, Harrington traveled to Las Vegas to participate in the World Series of Poker for the first time in his life. Although he didn't have any significant results that year, he came back in 1987 and managed to finish 6th in the Main Event.
Harrington won only about $44,000 for his performance in the event as the tournament was still very small and nowhere near today's numbers. Still, it was the kind of encouragement he needed to continue his poker pursuit.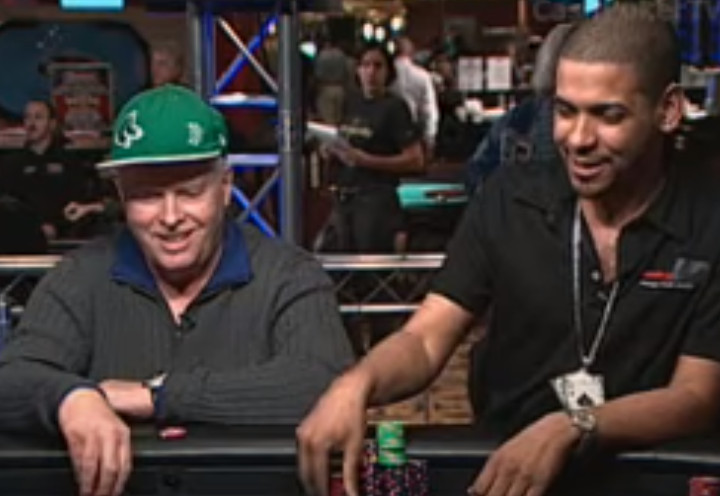 He kept playing for the next few years, with some decent results, but his time was still coming. Finally, in 1995, he managed to pick up his first WSOP bracelet after taking down a $2,500 Texas Hold'em tournament, winning $249,000.
Again, a quarter of a million in a poker tournament may not seem a lot by today's standards, but back then, it was a pretty huge score.
As it turned out, though, this was just the warm-up.
Only a few days later, Harrington was the last man standing in the Main Event.
Having outlasted the other 272 players who put $10,000 on the line each, he walked away with a cool million.
This was the triumph of patience and persistence over variance. Harrington has always played a very tight and solid style of poker, which is why fellow players jokingly dubbed him "Action Dan." But he knew that this was the right approach to the game, and he just had to weather the storm.
With his newly found bankroll and the always-welcome confidence boost, the Dan Harrington career took off further. He started traveling more and playing in more tournaments with bigger buy-ins.
In July of the same year, he picked up another $110,000 in London, followed by $212,000 in Las Vegas.
After a little while, Harrington took a break from poker for a few years to devote his time to business and investments and put the money won to good use.
Apparently, the break didn't hurt his game one bit. When he came back in 2003, Harrington was as ready as ever to fight it out on the felt.
He made the final table of that year's WSOP Main Event and eventually finished in third, pocketing $650,000, leaving it to Chris Moneymaker to beat Sammy Farha in the heads-up duel and start a new chapter in poker history.
In 2004, he went back-to-back and made the Main Event final table again, against all odds. This time around, he was only able to get the 4th, but thanks to the newly developed interest for poker, that finish was good for $1.5 million.
The next year, he fell just short of winning a WPT title, finishing the runner-up in the Doyle Brunson North American Championship, pocketing $620,000
Harrington managed to fix this a couple of years later, though. In 2007, "Action Dan" triumphed in the WPT Legends of Poker event, pocketing over $1.6 million, which was the biggest single score of his career.
Harrington's persistence, ability to consistently compete at the highest level and his great poker resume were officially recognized in 2010. He was inducted into the prestigious Poker Hall of Fame together with Erik Seidel and coming ahead of the likes of Daniel Negreanu, Barry Greenstein, and Jennifer Harman.
Dan Harrington Poker Books
As mentioned in the introduction, Dan Harrington is much more than just a poker player. He is also a renowned author who penned several poker books that were well ahead of their time.
His best-known work is Harrington on Hold'em: Expert Strategy for No-Limit Tournaments. The book has three volumes, namely:
Strategic Play (published in 2004)
The Endgame (2005)
The Workbook (2006)
Unlike some other books from the period, Harrington's work is based on the actual math behind the game and, even today represents an invaluable source of information for those looking to build solid Hold'em foundations.
Not many poker books have aged well, but Harrington on Hold'em is a rare exception.
Continuing on the success of his first trilogy, "Action Dan" published Harrington on Cash Games in 2008.
Harrington published a couple of more poker books, namely Harrington on Online Cash Games and Harrington on Modern Tournament Poker, which are great reads in their own right. However, it was the first trilogy that really made "Action Dan" a legend.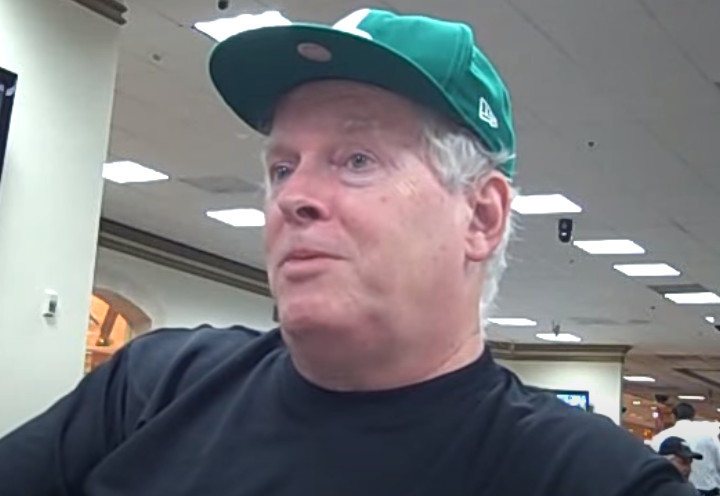 Harrington on Hold'em: Expert Strategy for No-Limit Tournaments gave players a complete blueprint for crushing poker tournaments. In a period of very limited resources, this book was pure gold for those hungry for knowledge.
The best part is, even today, despite the fact the game has changed a lot, Harrington's books remain very relevant. They are topping all the must-read lists you'll find out there, and for a good reason. Fundamental mathematical principles of the game are still the same, and Dan's work is based on and explains these very principles.
Dan Harrington Net Worth
Although he's known as a poker player, it's probably fair to assume that the bulk of the Dan Harrington net worth doesn't come from his results on the felt. According to Hendon Mob, Herrington has won over $6.6 million playing tournaments, which is a nice chunk of cash, but it's just a small piece of the puzzle.
When Dan took a step back from poker after his successes in 1995, he launched a company called Anchor Loans, mediating between lenders and borrowers. It turned out to be a great idea, and the company really took off.
In 2010, Harrington retired from the company, but he remained a shareholder, and, according to the company site, he still is one to this day.
According to the information provided on that same site, the company has provided over $1 billion in fix-and-flip financing every year since 2016. It's hard to say how exactly this translates to the Dan Harrington net worth, but being a part of the company that has been in business for almost a quarter of a century and has issued almost $10 billion in loans is probably worth a lot.
And then, there is the small matter of Harrington's success as a poker author.
His books have been selling like hot cakes for years and continue to do so even today. Of course, we have no exact information on Mr. Harrington's business dealings, but from an outside perspective, he's likely earned a small fortune from these (and deservedly so).
So, with all these different sources of income, it's really hard to say what's the exact Dan Harrington net worth. It definitely should be in the millions, but how many millions exactly is up in the air.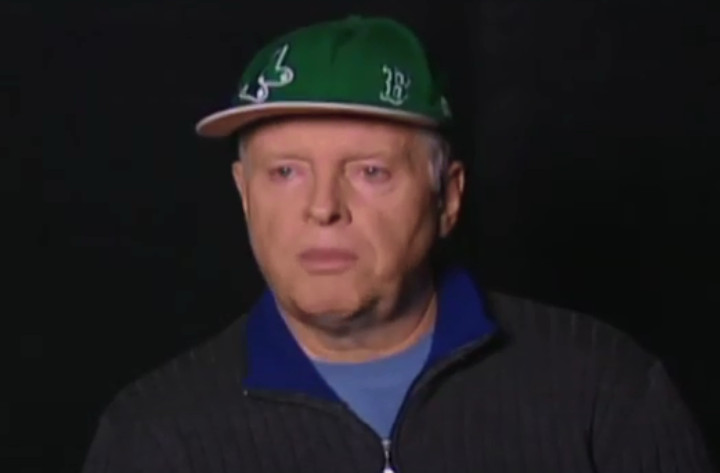 Dan Harrington Private Life and Interesting Stories
The Dan Harrington poker career is an interesting and admirable one, but it's just one segment of his life. As you could see, he's also a savvy businessman who knew how to put his winnings to good use and make his money work for him.
But, long before he made money with poker, "Action Dan" flirted with another popular casino game – blackjack. He was one of the members of the infamous M.I.T blackjack team that took on casinos across the US, winning millions in the process.
Unfortunately, it's a topic that Harrington doesn't like to talk about in great detail. Usually, all he has to say on the topic is that it wasn't nearly as glamorous as people make it out to be in various gambling movies. But, he admits those were crazy times in his life, which sounds about right.
It is also a known fact that he was one of the regulars at New York's Mayfair Club, but poker wasn't the reason Harrington started frequenting the place. He was actually looking for backgammon games, and the place was also quite popular among chess players of the time.
While there, he caught the poker bug.
Despite his accomplishments, Harrington has always remained one of the more secluded poker figures, much like Erik Seidel, the man he's known since those Mayfair days. They are a different breed of players who find the joy and satisfaction in being good at the games and don't need confirmation from the public to enjoy their success.
Where Is Dan Harrington These Days?
Exactly because of this rather secluded lifestyle, there isn't much information on Harrington's whereabouts or what he's been up to lately.
The good news is that he's still actively playing. In March of 2021, he posted a third-place finish in The Wynn Spring Classic in Las Vegas, winning a modest $14,560. So, "Action Dan" has definitely not retired.
As far as his work as an author is concerned, in one of his interviews, Harrington said he was done with writing. His last book came out in 2014, and it seems there are no plans for any future "Harrington on Hold'em" issues.