Shawn Sheikhan's Sentencing for Marijuana Distribution Set for Next Friday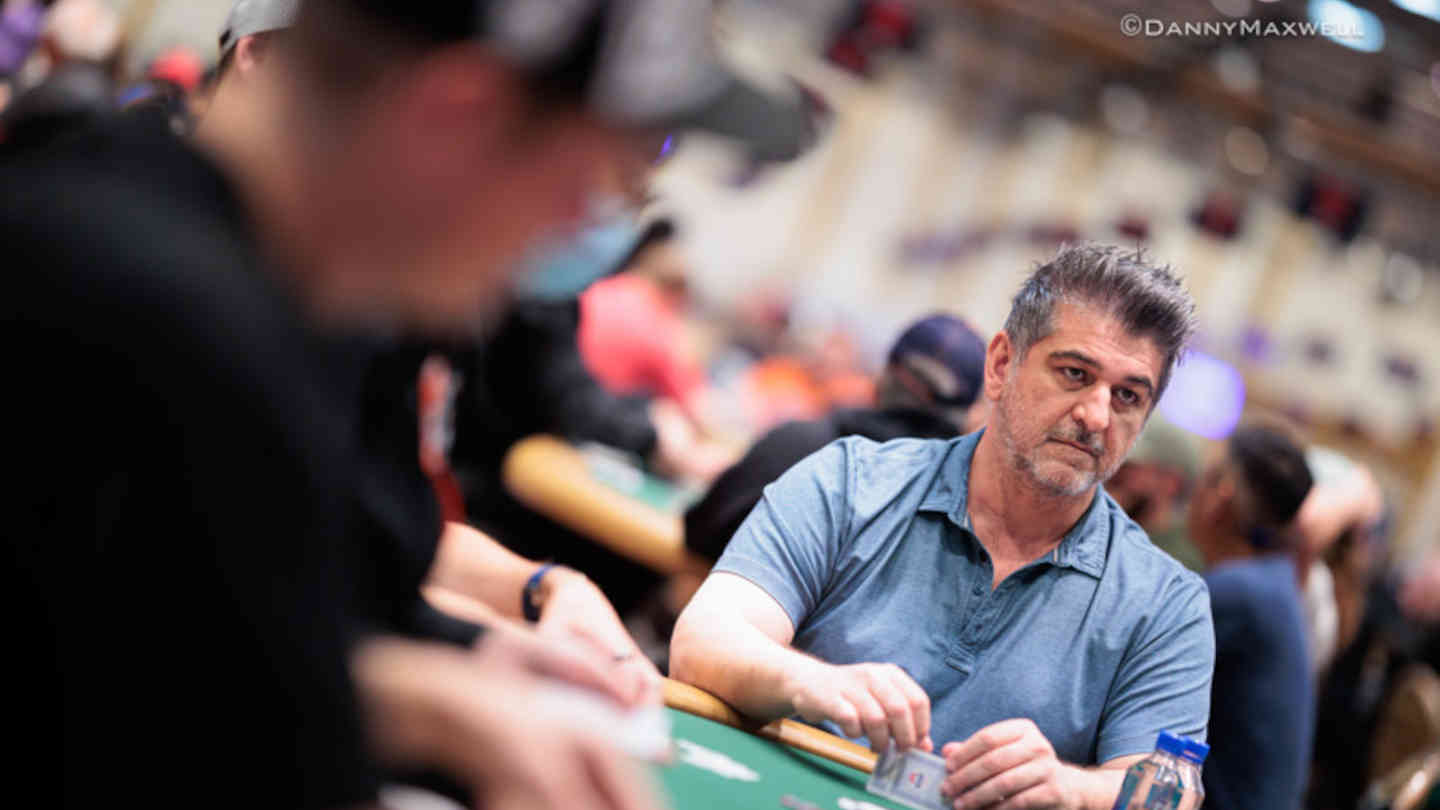 4 minutes
Last Updated: October 28, 2023
Shahram "Shawn" Sheikhan has been known in the poker world as somewhat of a bad boy, but most were shocked to see him charged with conspiracy to distribute marijuana last year.
Sheikhan, who owns a couple of tattoo and smoke shops in Sin City, pleaded guilty to the crime in June 2022, fully aware that he could face up to 40 years in prison and a fine as high as $5 million, although such an outcome seems very unlikely.
Instead, Shawn and his lawyer, Richard A. Schonfeld, are hopeful that they will be able to convince the judge, Cathy Ann Bencivengo, to forgo a prison sentence altogether in favor of probation or house arrest.
The case, which has been ongoing for over a year, is now approaching its end, with a sentencing hearing scheduled for November 3, pending any further delays.
With sentencing approaching, Sheikhan's lawyers have pleaded with the courts in the form of a sentencing memorandum whose goal is to convince the judge to be lenient when the sentencing day finally arrives.
Sheikhan Pleads Guilty to Conspiracy to Distribute
Back in the summer of 2022, the 54-year-old was arrested and charged with running an illegal cannabis distribution business in the period between 2019 and 2022 in the state of California.
Instead of trying to fight the charges in court, Sheiky pleaded guilty in front of a United States District Court Southern District of California, admitting to his crimes and showing remorse for his mistakes.
Since the day he pleaded guilty, Shawn has been seen playing WSOP tournaments in Las Vegas while his lawyer was busy working to ensure that his client receives a fair and reasonable penalty.
Now, with the sentencing hearing fast approaching, a sentencing memorandum has been sent to the court, listing all the reasons Sheikhan should receive leniency, as well as some kind words from his family, friends, and colleagues, including one poker Hall of Famer.
Sentencing Memorandum Sent to the Court
With days left before the sentencing hearing on November 3, Sheikhan's attorneys have sent a detailed sentencing memorandum to the court, asking for downward variance when it comes to sentencing, meaning a less severe punishment for their client.
The memorandum claims that Sheikhan deeply regrets his actions, has admitted to his crimes, and has learned from his mistakes, accepting full responsibility for his actions.
According to the memorandum, Sheikhan poses no threat to society and, at the age of 54, suffers from several medical conditions, which could only be made worse by spending time in prison.
On top of already forfeiting $191,000 in cash, the lawyers are hopeful that a probation sentence, which could include house detention, counseling, and community service, would be a sufficient penalty for remorseful Sheikhan.
As their final argument, the attorneys have also put together a series of letters from Sheikhan's close friends and acquaintances, including Poker Hall of Famer Mori Eskandani, whose letter reads in part:
"Shawn has told me about the serious federal crime he has pled to and has expressed serious remorse. I would like to let you know that Shawn has always treated me and others with respect.
He loves his wife Tania and his daughter Tatiana; I watched him on numerous occasions play tennis with her since she was in first grade and be a loving father. He also encouraged her to get a real education."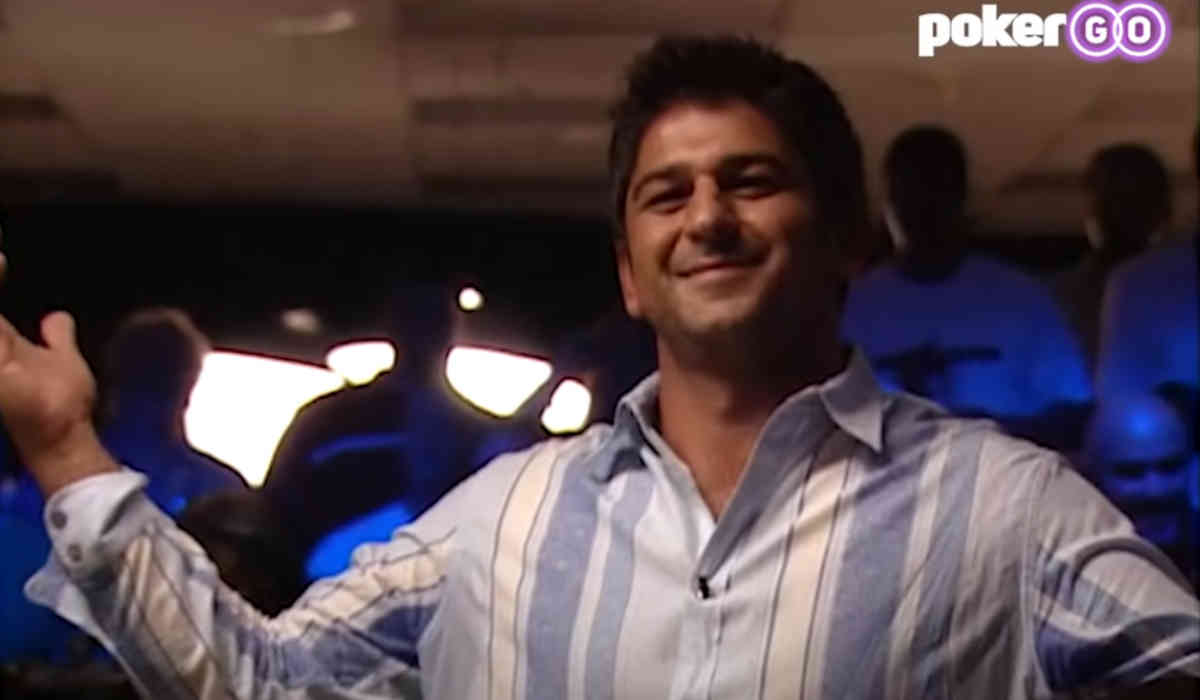 Who Is Shawn Sheikhan?
For those who don't know, which includes many of the younger generations of poker players and fans, Shawn Sheikhan is one of the most legendary characters of "High Stakes Poker," the most popular poker TV show ever recorded.
Born in 1969 in Iran, "The Iron Sheik" moved to the US at the age of nine and eventually became one of the most prominent figures in the gambling circles of Las Vegas, Nevada.
Back in 2005, Sheikhan became very popular as one of the "bad boys of poker" as his public feud with Mike "The Mouth" Mattusow at the WSOP earned him some notoriety.
Shawn became a regular member of the cast of "High Stakes Poker" in its early seasons, once again feuding with the likes of Mike Mattusow and Phil "The Poker Brat" Hellmuth, making him one of the most talked about players in the world.
Sheikhan's popularity has gone down since then, but he was seen playing in WSOP events over the years while his main focus shifted to his thriving tattoo and tobacco business in California.
Over the years, Sheikhan has had troubles with the law as well. Back in 1995, he was convicted of sexual battery, serving nine months in prison and five years' probation. According to reports, the young woman in question was 17 at the time, while Shawn was in his early 20s.
At the time, Shawn even faced deportation as a resident alien but eventually managed to get the proceedings against him halted, staying in the country.
In 1999, during the big Las Vegas flood, Shawn was involved in a car accident after losing control of his vehicle, colliding with another car. The accident resulted in the death of a passenger in the other vehicle.
Will Sheikhan Face Prison Time?
Just days are now left until Sheikhan's sentencing hearing. There is little more his attorneys can do to change the judge's mind, with their recent sentencing memorandum being the best shot they have at getting a reduced sentence.
While Sheikhan's crimes may be quite serious, the truth is that laws regarding marijuana have changed quite a bit in recent years, which could significantly impact the sentence the judge will decide on.
What's even more, Sheikhan's attorneys have made a good case for him, citing remorse, health problems, and the good words from the likes of Mori Eskandani as reasons to look favorably upon their client.
At this time, it is looking like Sheiky might avoid prison time and would rather get probation and community service, but stay tuned for more information on the case following the sentencing hearing next Friday.