High Stakes Poker Returns, Gabe Kaplan Officially Retires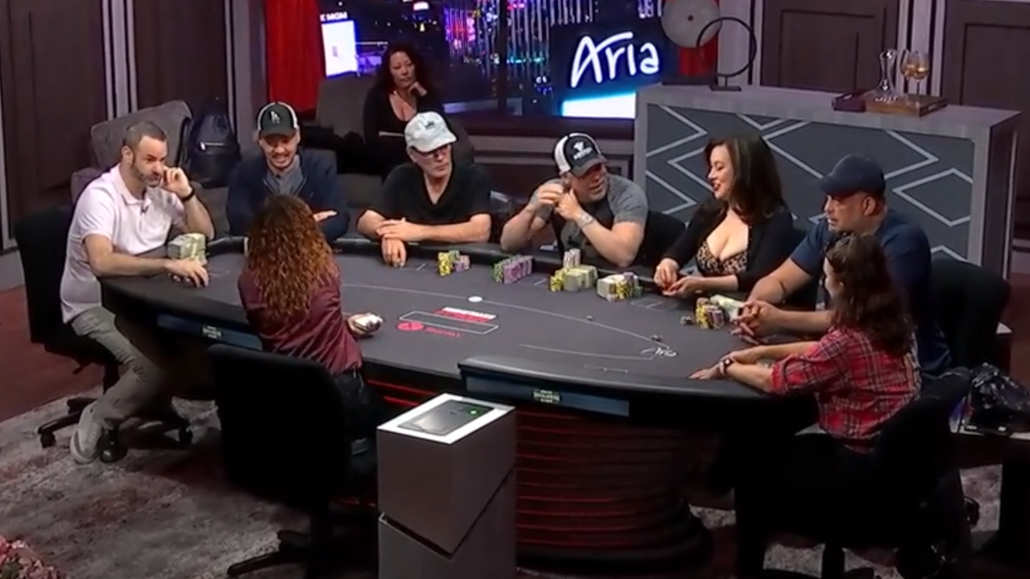 4 minutes
Last Updated: January 27, 2023
High Stakes Poker, arguably the best poker show in the history of television, is back for yet another season, to the delight of poker fans worldwide!
Produced by PokerGO, the new season of High Stakes Poker promises a lot of exciting poker action, and the first episode, which aired a couple of days ago, served as a great intro for what's to come.
Sadly, what's to come will not be commented upon by Gabe Kaplan, the man who's been the staple of High Stakes Poker for years. On the latest episode, Gabe announced he'll be retiring from his commentating role, and I'm sure that I'm not the only one saddened by the news.
I'm very touched by the love and kind thoughts on my HSP retirement. Thanks to A.J. and Mori for making the job easy and to the fans for the support over the years. Btw, how do I join LinkedIn?

— Gabe Kaplan (@GabeKaplan) January 27, 2023
Gabe explained the decision in his trademark witty manner, and while he brought up some valid points, things just won't be the same without him in the boot.
It'll still be a great show, of course, but different.
With that long introduction out of the way, let's dig into the first episode of Season 10 and go over a few big hands. The lineup was an interesting mix of professionals and amateurs, featuring Jennifer Tilly, Eric Persson, Matt Hanks, Bobby Baldwin, Chino Rheem, Ema Zajmovic, and one and only JRB.
Persson & Tilly Get the Show on the Road
One of the first big hands this season featured two of the most active players in almost any game, so there is no big surprise there.
The hand started three-way, with Jen Tilly, Eric Persson, and Chino Rheem seeing the flop of 9♣9♠5♣.
Persson, holding K♣J♣ in the small blind, decided to lead out for $3,000 despite Rheem being the preflop aggressor. Tilly called with A♣7♥, and Chino got out of the way, having completely whiffed the flop.
All of your favorites are back for High Stakes Poker Season 10 including @MagicAntonio, @JenniferTilly, @IAmMaverick888, and @RealKidPoker!

The new season premiers Tuesday, Jan. 24 at 8 PM ET / 5PM PT!

Use the code "HSP10SM" to re-up your PokerGO subscription and get $20 off! pic.twitter.com/4adnSRxWka

— PokerGO (@PokerGO) January 20, 2023
The turn brought the 3♣, completing Eric's flush but giving Tilly the nut flush draw. So, when Persson bet out for $13,000, she made the call.
The river helped Jennifer, but not in the way she had hoped, as it came A♥, improving her to top pair. Eric kept his foot on the gas and fired out again, betting a big $60,000. Jen gave it some thought but couldn't get away from her hand against an aggressive player and made the call.
Just like that, the show was off to a great start, with Persson dragging in a $156,000 pot and Tilly reaching for her purse to top up with some fresh poker chips.
Trips No Good for Hanks
Matt Hanks is an action player in every sense of the word, so he doesn't need much to get involved, especially when his opponent is Eric Persson.
Persson started the hand with A♠9♠, ahead of Hanks' A♣7♠, and he got lucky that the flop came A♦9♥6♣, further cementing his lead, but giving Hank plenty to stick around with.
Eric's bet of $3,000 was quickly matched by Hanks, and the two proceeded to see the turn of 8♠. Hank now improved to an open-ended straight draw to go with his top pair, so he quickly called Persson's $9,000 bet.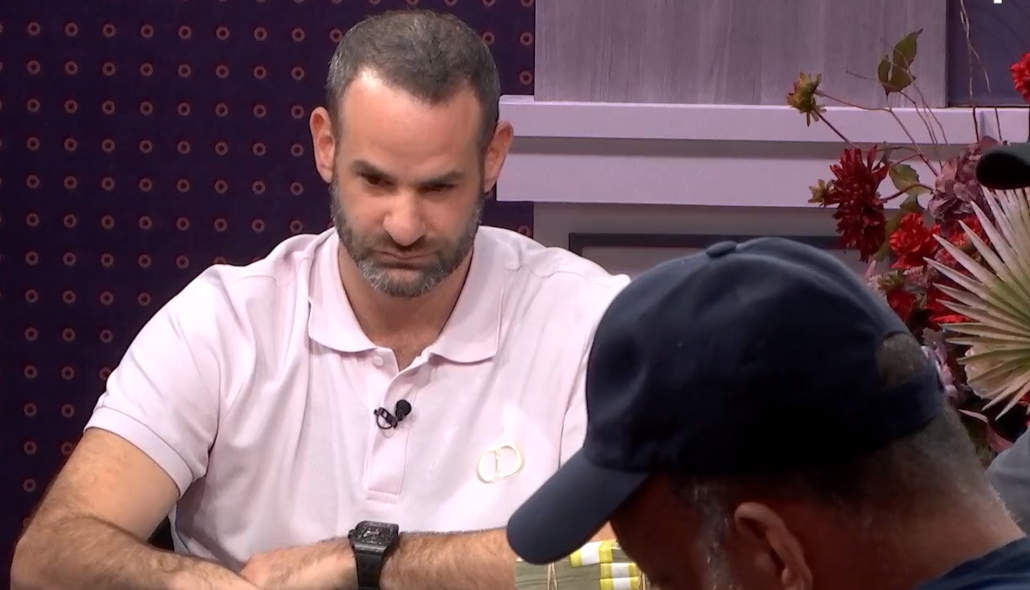 Images courtesy of PokerGO
Before the river was out, Eric pulled one of his trademark moves and bet $28,000 in the dark. The dealer then revealed the final card, which was the case ace, giving Eric the nuts but improving Hanks to trip aces.
So, for the third time, he called off Persson's bet, only to be shown the bad news, while Eric got to pull a nice pot just shy of $90,000.
Poker Gods Having Some Fun
Ema Zajmovic made her debut on High Stakes Poker, and she didn't get involved in too many hands, largely because she wasn't dealt many playable ones.
However, it seemed like she was on her way to winning a massive pot after flopping a set of aces in a 4-bet pot against Matt Hanks, who made a top pair with his A♠10♦ on the board of A♥5♥2♦.
Matt was happy to put Ema all in on the flop, and she was ecstatic to call and even more thrilled to see Hanks was drawing dead to a chop.
Even Matt was resigned to the fact that this was one gone and encouraged the dealer to hurry up as there was no suspense. But then the dealer burned and turned 3♦, and Matt was once again in contention for half the pot.
The river 4♣ sealed the deal, bringing the wheel on the board, meaning Zajmovic would only get half of the $176,000 pot. Given the fact Rheem folded one combo of 3-4 before the flop, this was a rather harsh bad beat for the Bosnian pro, but she took it pretty well.
All in all, it was a great start to the brand-new season of everyone's favorite poker show, and we expect many more big pots and exciting poker hands in the weeks to follow!