David "Chino" Rheem Poker Journey: The Controversy and Poker Greatness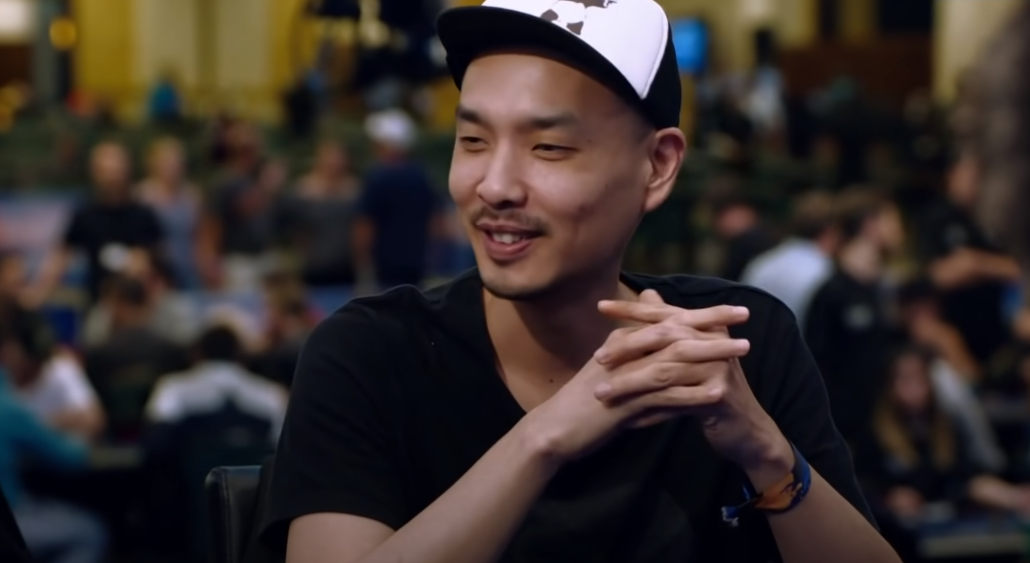 9 minutes
Last Updated: November 6, 2021
With a streak of amazing poker results stretching for nearly two decades and a reputation of somewhat of a misfit, David Rheem is certainly one of the most interesting and controversial characters we have seen in the poker world.
The Los Angeles native got his start in poker alongside other poker legends such as the brothers Michael and Robert Mizrachi and was close friends with the likes of Erik Lindgren and many other top poker players over his career.
Chino, as he would come to be known, made both friends and enemies along his path, which eventually led him to the very top of the poker world, with several very notable results to his name.
I take a look at Chino's life, his poker career, and his adventures away from the tables that have made him one of the most recognizable names in the game, even if not for all the right reasons.
Chino Rheem Poker Career Highlights
Started playing poker with Michael and Robert Mizrachi
Came 7th at the 2008 WSOP Main Event in Las Vegas
Won four WPT titles, including WPT World Championship
Won the inaugural Epic Poker League event for $1 million
One of the most controversial names in the poker community
Chino Rheem's Early Life
David Y. "Chino" Rheem was born in Los Angeles, California, on April 25, 1980. Not too much is known about his early upbringing or how exactly he made his way into poker, with Rheem remaining mostly private on such matters.
What we do know is that Rheem learned how to play poker and had his first poker battles with the likes of the Mizrachi brothers at the Seminole Hollywood Casino, back when they were all in their early twenties.
I love this pic! 2 very close friends @TheGrinder44 @themouthmatusow Oh u boys of lil faith 😜 lol #igotthis #yup pic.twitter.com/SKwD5O6N87

— David Rheem (@ChinoRheem) November 24, 2013
While the exact details of his short stint in a Florida prison are not clear, it seems that the four-month sentence was passed on to him for marijuana possession and theft, relatively minor crimes resulting from his troubled youth.
From his earliest encounters with the game, Chino was never what you would call a classic poker pro.
He was more of a hustler who played a mean game of poker but was not always the champion at the game of life.
His poker adventures kept going in Florida as he left prison, and his first official poker results started coming in soon after when he was just 24 years old.
Chino Rheem's Professional Poker Career
At the age of 24, Chino Rheem recorded his very first official poker tournament result, cashing for a small amount in a $90 Hollywood Park Endless Summer tournament in Inglewood.
The completely insignificant cash started Chino's career. It was not long before he would make a final table of a proper and respectable poker tournament, coming third in a €330 EPT Side Event in Monte Carlo for just over $10.000.
A series of other minor results over 2005 led to Chino's first-ever official tournament win, as he came first in a $1,060 Bellagio Weekly Tournament for $33,020 in prize money, his first significant win.
In July 2006, in preparation for the WSOP, Rheem once again won the same tournament, taking home $60,655 this time around.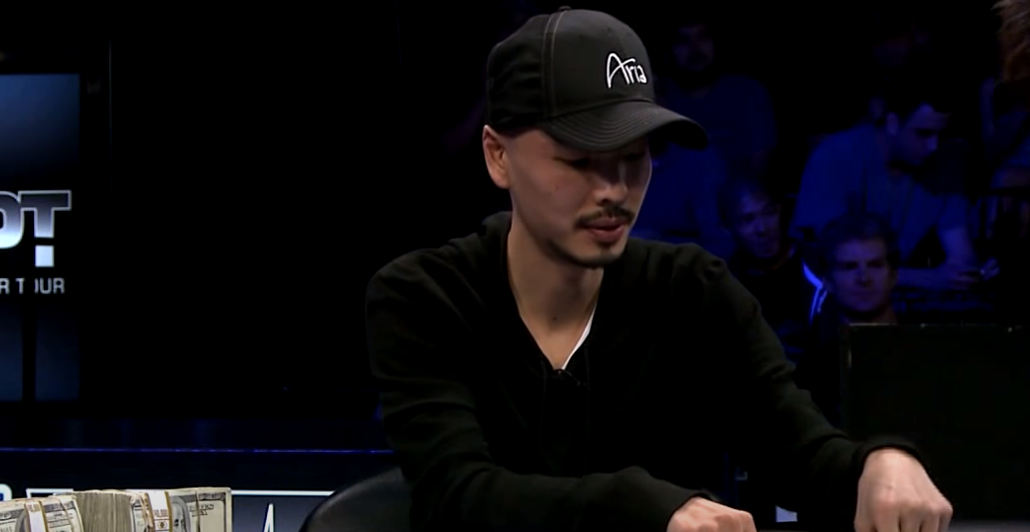 The tournament was clearly a great practice for the WSOP, as Rheem came very close to winning his first WSOP bracelet that year, losing heads up to Allen Cunningham in the $1,000 WSOP No Limit Texas Hold'em event raking in $327,981 for his efforts.
Emboldened by this result, Chino was now becoming a real poker pro. After a relatively quiet 2007 that saw him win and cash a few smaller events, 2008 was the year Chino Rheem would make a name for himself.
He kicked off his summer by placing 5th in the $5,000 Limit/No-Limit Hold'em Mix for just over $93,000 before going on to make the final table of the 2008 WSOP Main Event.
Chino would bust the Main Event in an unlucky fashion to the eventual winner Peter Eastgate as his AK was run down by Eastgate's AQ.
The seventh-place finish, however, would boost Chino's bankroll by $1,772,650.
As the name of David Rheem was just getting out there, he would go on to record another major win in December 2008, capping off his year.
This time around, Rheem outlasted a huge field in the $15,400 WPT Doyle Brunson Classic and actually took home his first major tournament title, along with $1,538,730 in cold hard cash.
More than $3 million richer now, Rheem was free to roam the earth and pursue his passion for poker. In February 2009, he came second in a $10,000 H.O.R.S.E. event at the LA Poker Classic, winning another $260,000.
A stint in Asia's capital of poker Macau, and a number of notable tournament results in the US and Europe later, including a 3rd place at an EPT Highroller in London, Rheem was at the very top of the poker world once again.
This time around, he won the first-ever Epic Poker League event for a cool $1,000,000, an amazing return on his $20.000 buy-in.
Rheem kept amassing poker winnings and coming close to winning major tournaments, but a WSOP bracelet continued to elude him.
The compensation for some of the missed opportunities came in 2013 when the LA-born pro won his second WPT event. This time, he took down the $25,500 WPT World Championship to the tune of $1,150,297, the fourth million dollar score of his career.
The wins in lesser events kept coming in, but a WSOP gold was simply not in the cards for him. In 2014, he made the final table of the $10,000 Pot Limit Omaha Championship, only to bust out in fourth place.
He would have to wait until 2016 until his next major tournament win. Once again, WPT was the lucky tour for Chino, who came at the top of the $10.,000 WPT Seminole Hard Rock Finale. He took home $705,885 for this score.
The very next year, the 37-year old pro once again came very close to winning a WPT title, this time around busting in 3rd place of the $7,500 WPT Shooting Star Main Event in San Jose, good for $521,660.
While the WSOP would not give Rheem a break even after so many years of playing it, the WPT continued being his stage. In January 2019, Chino won his fourth major WPT title, this time coming first in the $10,300 PokerStars Caribbean Adventure in Paradise Island. The prize was $1,567,100.
Out of the main in 284th place.. wrong side of the coin for 1.3M.. wasn't meant to be.. Thanks everyone for the support. #NoMoreWsop2017

— David Rheem (@ChinoRheem) July 15, 2017
Following these results, Chino continued traveling the circuit and had some notable results in Australia, Europe, Uruguay, and the US, but the Covid-19 pandemic certainly had a negative effect on his ability to play in major poker events.
Now, with the world coming back to normal again and major poker series like WSOP coming back, it is just a matter of waiting to see if Rheem has lost any of his poker greatness. Several recent deep finishes at major tournaments suggest he has not.
Chino Rheem's Personal Life and Controversies
While his poker skills and greatness cannot be disputed, as demonstrated by his numerous major poker tournament wins, Rheem's ability to follow up on commitments and manage his bankroll are certainly not on the same level.
Over the years, David Rheem has become somewhat infamous for borrowing money from fellow players and not always being able to pay it back in the agreed timeframe.
What's more, some of Rheem's peers have called him out on it, which has resulted in several major disputes and arguments on popular poker forums and in the actual live poker community.
Back in 2011, Rheem won the inaugural Epic Poker League tournament for $1,000,000. However, his notoriety preceded him, and he was promptly met at the casino cage by a number of people he owed money to. The story has it that Chino paid them all on the spot.
The incredible part about all the controversy is that Rheem always appears to be one to want to pay off his debts. However, some bad luck mixed with likely personal problems have caused him to default on debts on occasion.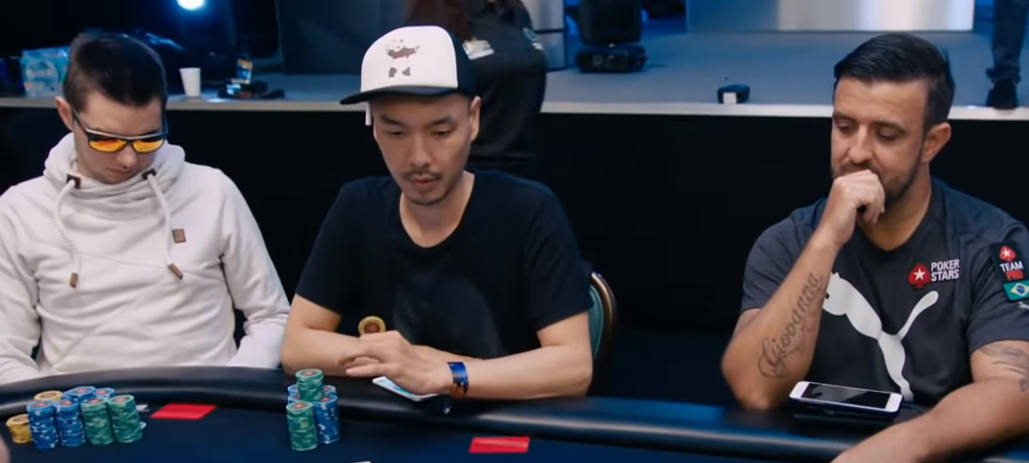 Whatever the situation may be, Rheem always seems to stay in action, and there is clearly enough trust for him in the poker world to keep him afloat and always playing in some of the biggest tournaments around, barring the Highroller circuit, which he has mostly avoided thus far.
In an interview he gave about the rumors and controversies, Rheem stated some of the following:
"I've done some things I'm not proud of," he said in an interview with PokerListings. "I man up to it. I admit it. I try to live each day and make the best of it. The things people say online are not necessarily all true, but there is some truth in what they say,"
"I play because it's what I'm good at. For me personally, I just want to finally get out and then figure out what I want to do with the rest of my life. I keep saying that I'm going to try and change but let's be honest, I haven't really done that fully. It just takes a lot of trial and error for someone to grow as a man. For me personally, it took a lot of trial and error."
Chino Rheem's Net Worth
It is never an easy task to try and assess a poker player's net worth, with so many different factors at play and cash game action never fully accounted for.
That said, the same task seems impossible for Chino Rheem, who has reportedly been broke more times in his career than you could count but has also won millions of dollars at the tables.
In total, Rheem has accumulated over $11,000,000 in live tournament earnings, and we can assume that he has won even more money playing in side games and private home games around the world.
Yet, with all the stories out there, it may well be true that Rheem will play his next tournament on a stake, with barely any money to his name.
There is a good chance that the player has managed to invest some of his winnings into real estate or other businesses, and even if not, we can count his potential for getting backed as a form of net worth.
All said and done, I will put Chino Rheem's net worth at $2,000,000, although this could be an exaggeration in either direction, depending on countless unquantifiable factors.
Where is Chino Rheem Today?
David "Chino" Rheem has never been much of a public person, as he seems to prefer to do his own thing and live the life he enjoys.
On his Twitter page, Rheem's description reads: "Living my life… Learning as I go… Growing as I learn… Loving every moment! See Ya'll when I see ya'll!
This approach to life truly seems to be what Chino is all about, as his up and downs and everything in between truly seems to be a part of a life's journey that few could understand.
Chino is not very active on social networks, although he does shoot an occasional Tweet on his Twitter page @ChinoRheem.
His recent appearances on the poker circuit included a cash at The Wynn Poker Classics in March 2021 and an ITM finish at the International WSOP Online Main Event, suggesting he was playing it from outside of the US.
When and where we are going to see this poker icon next remains to be seen, but we can all agree that redemption is in the books for Rheem, who still has plenty of time to turn his reputation around as he enters his forties.