Mike Matusow Poker Journey: The Loudmouth Champion of the Poker World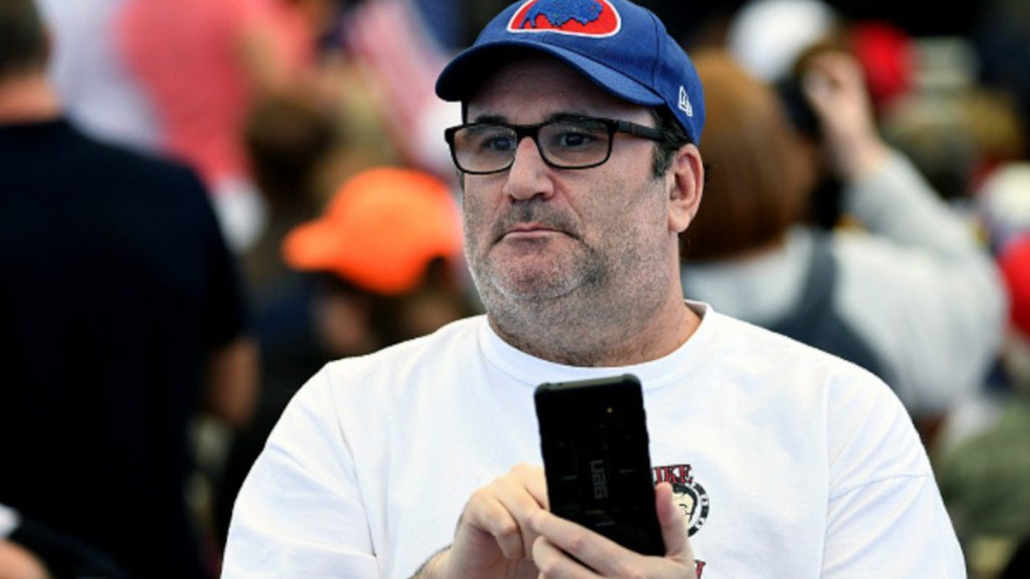 The poker world has seen its share of villains over the years, but few have made as big a name for themselves as Mike "The Mouth" Matusow.
Mike was already a big-time poker player when the Poker Boom hit and was able to capitalize on the massive influx of new players into the game in the early 2000s, along with the likes of Phil Ivey, Phil Hellmuth, Daniel Negreanu, and other pros of the era.
Unlike many of these pros who were adored by poker fans around the world, Mike was a figure who inspired people to dislike him for his behavior.
This still worked in his favor and helped him become super famous.
Mike's poker skills were superior for the era in which he became a poker superstar, but his behavior on and off the tables often got him in more trouble than he would hope for.
Today, Matusow seems to be a reformed man and is back to grinding the tournament poker circuit after surviving the battle with addiction, time in prison, and much more.
This is the story of Mike "The Mouth" Matusow, one of the most influential poker players of the late 1990s and early 2000s and one of the biggest celebrities that the poker world ever produced.
Mike Matusow Career Highlights
Started poker while working as a poker dealer in his early twenties
Won four WSOP bracelets
Came sixth at the 2006 WSOP Main Event
Won the 2005 WSOP Tournament of Champions
Won the 2013 NBC Heads Up Championship
Released autobiography "Check Raising the Devil" in 2009
Hosts "The Mouthpiece" poker podcast
Mike Matusow Early Life and Career
Mike Matusow was born on April 30, 1968, in Los Angeles, California. He grew up and went to school in LA and was somewhat of a problem child in his early years.
By the time he was 18 years old, Mike had started gambling, first getting introduced to video poker machines, which he had gotten quite hooked to.
Gambling became somewhat of a problem for young Matusow. Thus, he decided to start attending Gamblers Anonymous meetings to try and get it under control.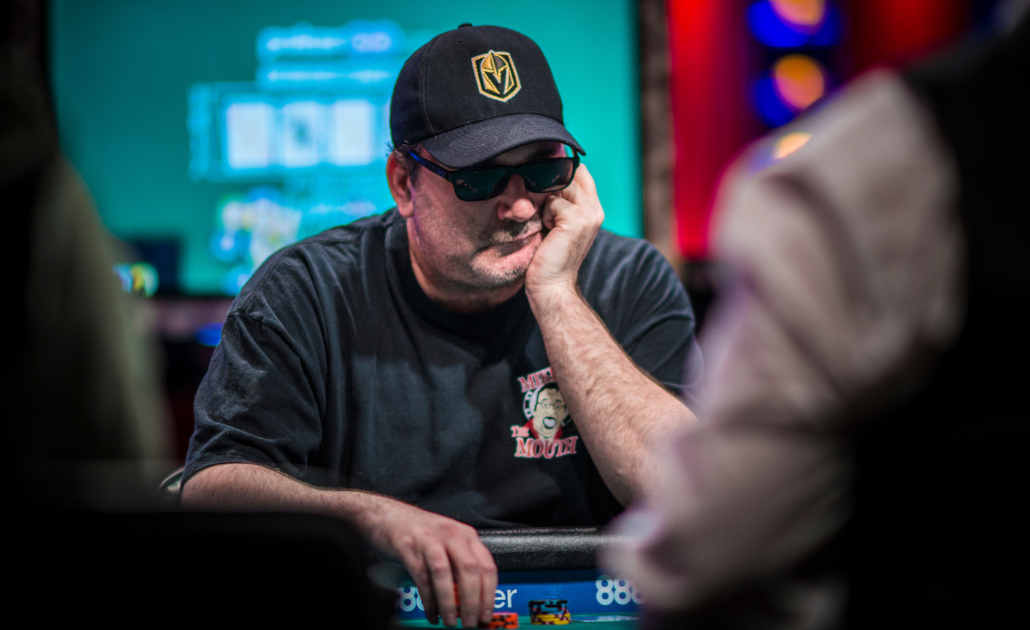 Image courtesy of PokerGO
In 1989, at the age of 21, Mike met Steve Samaroff, a poker player and rounder who decided to share his knowledge and teach Matusow how to play some real poker.
Mike was a quick study and apparently quite talented for cards, as he quickly caught on and became a poker player to be feared.
He started dealing cards in local casinos and learning even more by watching the players and figuring out what they were doing.
It wasn't long before Mike was playing more than he was dealing, and his new career as a professional poker player was about the kick-off.
Professional Poker Career
Mike's first time playing in a poker tournament on the record was in 1996 when he came third in a $335 Limit Hold'em event in Las Vegas. That time Mike won about $7,500, a fortune for him at that point.
The very next year, Mike had his first big showing at the World Series of Poker, coming second in a $2,000 PLO8 event for $81,700, losing to Scotty Nguyen.
The next year, Mike kept traveling between LA and Las Vegas and playing in any poker game he could get into, but his next windfall would not come from his actual play.
At the 1998 WSOP, he bought 30% of Scotty Nguyen's action in the $10,000 Main Event. Scotty went on to win the whole tournament for a million dollars, a third of which went into Matusow's pockets.
In 1999, it was Mike's time to win an event at the WSOP, as he took down the $3,500 NLH event for $265,475 and his first gold bracelet.
At the time, Mike Matusow was a true poker grinder, playing every day and getting into every game that was available.
Despite winning hundreds of thousands over the two previous years, he played in a $540 PLO8 Carnivale di Poker event in Vegas in 2000 and won it for close to $50,000.
Matusow was becoming proficient at more forms of poker than most other players around the turn of the century, dominating Stud 8, PLO8, NLH, and mixed game events.
In 2001, he was close to making a massive breakthrough when he made the final table of the $10,000 Main Event at the World Series.
The final table also included Mike's close friend and fellow pro, Phil Hellmuth, but both ended up falling short of the biggest prize in poker.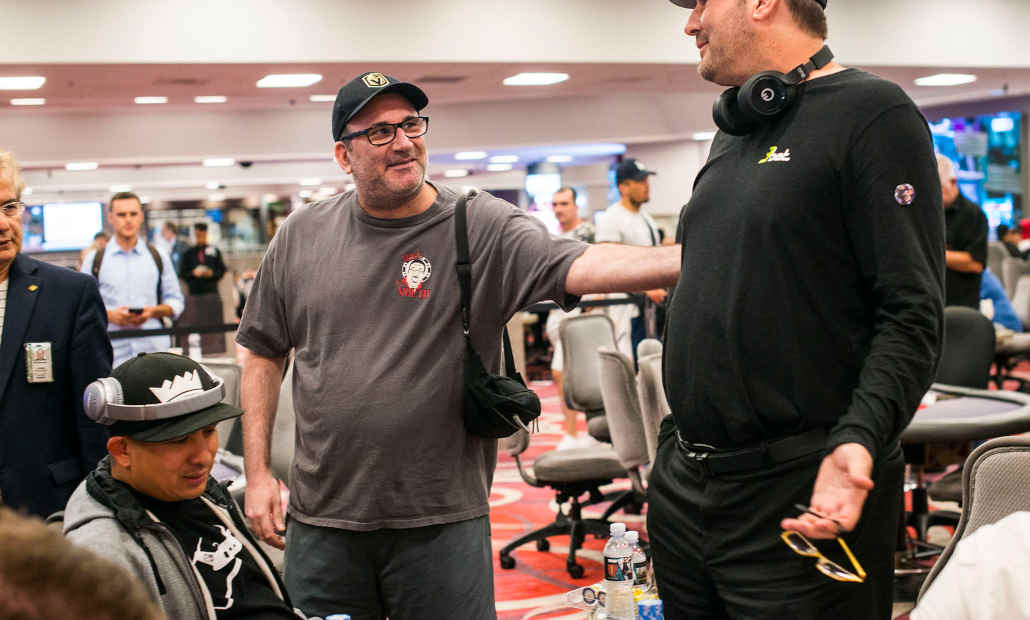 Image courtesy of World Poker Tour
Mike eventually busted out in 6th place and took home $240,000, but he was apparently very frustrated and disappointed with the way things turned out.
The story has it that he took his first pill of ecstasy following the bustout, a move that would send him spiraling down the path of addiction and cause massive problems for him in the years to come.
All that said, Mike's addiction to drugs and anti-depressants didn't stop him from advancing his poker career one least bit.
The Mouth Not Slowing Down
In 2002, he won his second WSOP bracelet in a $5,000 PLO8 event, taking home $148,520 along with the title of the champion and all the prestige that comes with it.
Matusow kept performing at a high level and cashing poker tournaments left and right.
He came back to the WSOP Main Event in 2004 and cashed it for $20k before once again final tabling it the very next year.
With the Poker Boom transforming the poker world, the 9th place finish that Mike eventually got was worth a cool $1,000,000, more than his 6th place finish a few years earlier.
Just months later, Matusow would win another million-dollar payday, winning the WSOP Tournament of Champions ahead of Hoyt Corkins and his friend, the Poker Brat.
At this time, Matusow was a part of the famous Team Full Tilt as well and probably made big money from his sponsorship deal, which allowed him to play in the biggest poker games of his life.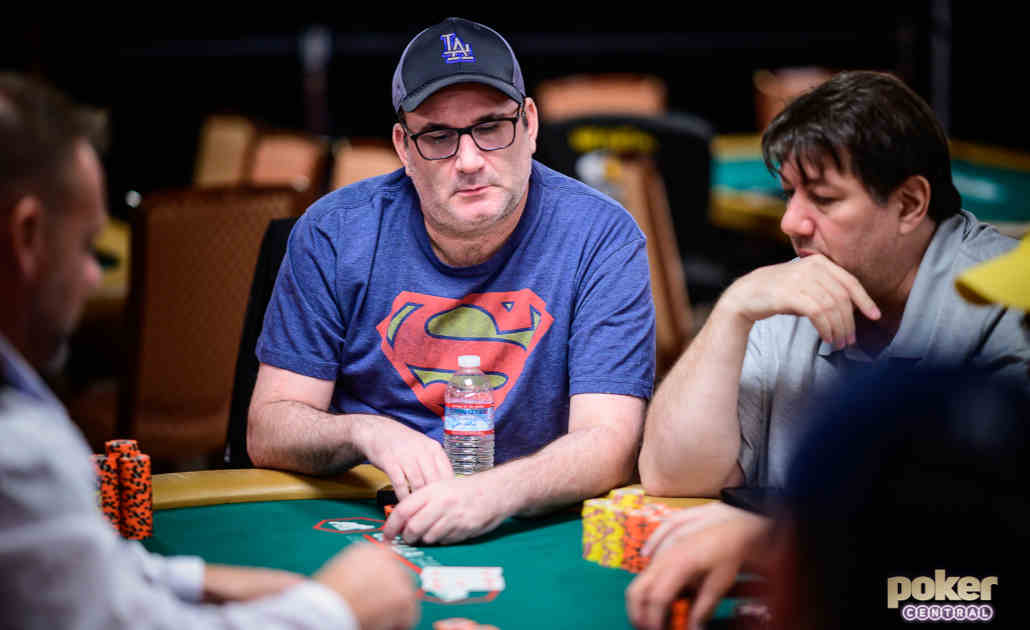 Image courtesy of PokerGO
In February 2007, Mike added another half a million dollars to his bankroll when he won the Superstars Invitational Freeroll, which paid only the winner.
Matusow's success continued over the following years. In 2008, he added yet another bracelet to his WSOP memorabilia collection. This time around, he took down the $5,000 No-Limit Deuce to Seven Draw event for $537,862.
That win was followed up by another final table in a PLO8 event, as well as yet another deep run in the Main Event, which resulted in another $193,000 payday.
In 2010, Mike took down the Florida State Championships for $100,820. In March 2011, he came third at the WPT Shooting Start, winning another $369,800 in cash.
Just as many in the poker community were calling The Mouth washed up, he came back even stronger in 2013, winning the NBC Heads Up Championship for $750k and his fourth WSOP bracelet in a $5k Seven Card Stud Hi/Lo event.
The next year was the one when it all came down crashing for Mike.
An unfortunate back injury caused him to have to take a long break from the game, and he ended up losing his entire bankroll and his home.
After skipping 2015 altogether, Mike was back in action in 2016, with a significantly smaller bankroll but a clear desire to get back to the top.
The Mouth has been a fixture at every WSOP since then and has even cashed quite a few of the online WSOP events. Unfortunately, his deep runs have not resulted in any top-three finishes in major events.
Mike Matusow's Persona, TV Appearances, and Addiction
While the list of Mike Matusow's poker accolades is a long and extensive one, he is probably best known in the community for his table antics and his persona.
Known as "The Mouth" in poker circles, Mike was never shy about showing his emotions, which often got him into quite a bit of trouble.
Over the years, The Mouth ended up being resented by quite a few players and getting into feuds both on and off the TV screens over the most trivial of things.
Much like Phil Hellmuth, Mike always had a problem taking bad beats and coolers with grace and would often berate other players for getting lucky or playing badly, often referring to them as idiots, morons, donkeys, or worse.
In the heyday of the Poker Boom, Matusow was one of the most popular players, which got him invites to countless episodes of shows like Poker After Dark, High Stakes Poker, and every invitational tournament you could imagine.
Mike's big problem throughout his career, unfortunately, was his addictive nature, which got him hooked on both gambling and a variety of drugs during different periods of his life.
Sports betting and other gambling wiped out millions of Mike's poker winnings, while his addiction to drugs and anti-depressants later in life led to many serious problems.
In 2004, Mike even landed himself in jail after purchasing two ounces of cocaine for a "friend," who turned out to be an undercover DEA agent.
Mike pleaded guilty to the charge and spent six months in prison, reportedly losing $200k to sports betting even while he was incarcerated.
In 2009, The Mouth came out with his autobiography "Check Raising the Devil," which was a real hit among poker fans around the world.
The book gave us a glimpse into the lifestyle of one of the most notorious poker players around.
Yet, Mike once again ended up losing it all by 2014, as a terrible back injury caused him to have to stop playing poker, which meant he was unable to make any money for quite a while.
At one point, Matusow tweeted about betting half of his bankroll on Daniel Negreanu to beat Doug Polk in their heads-up match. Apparently, at that point, his whole bankroll was worth only $20,000.
Mike Matusow Net Worth
A lot of things have changed about Mike Matusow over the years, both in regard to his personality and his financial means.
Mike Matusow net worth was once one of the biggest in the poker world, as he was winning poker tournaments left and right and making big money in the side games as well.
However, the millions of winnings were spent on the partying lifestyle and gambling over the years, and Mike's back injury that eliminated him from the game in 2014 meant that his bankroll would go down to below zero.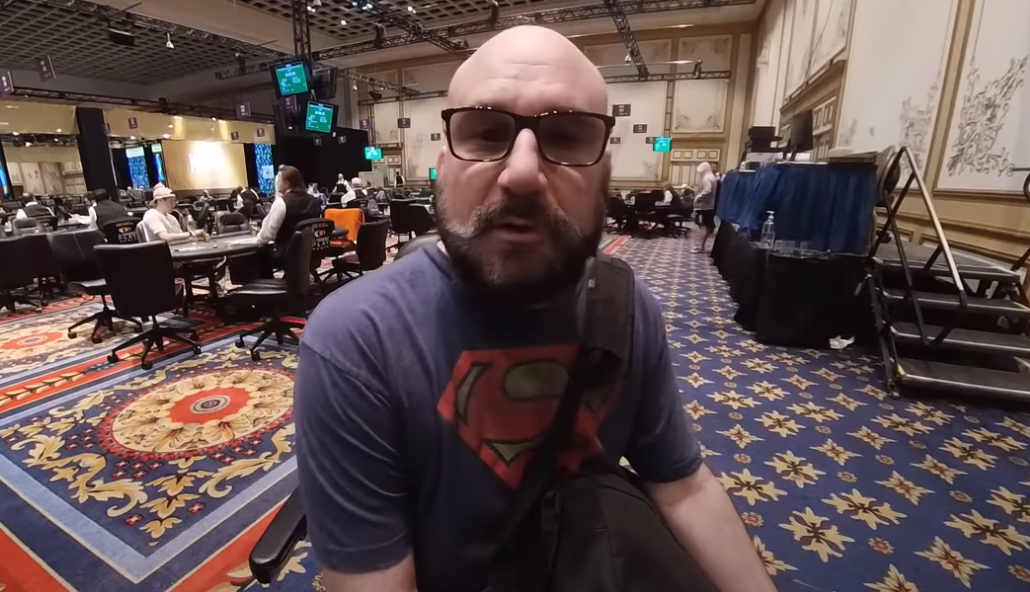 The Mouth has been playing poker and doing reasonably well in recent years, but Mike Matusow net worth never really recovered.
Today, I would say that Mike Matusow net worth can be assessed to be about $500,000, taking into account all his possessions and his limited poker bankroll.
Mike still has plenty of poker skills, however, which means he may be able to bounce back in the coming years and add to his poker resume if he keeps the discipline he is exhibiting at this time.
Where is Mike Matusow Today?
After taking a short hiatus from poker and public appearances throughout 2015, The Mouth has been back at work ever since.
While his poker bankroll never recovered, which means he has been playing staked for the most part in recent years, his performances have not gone unnoticed.
Mike manages to make deep runs in the various mix game events at the WSOP every year while also reporting on it all via the internet.
The Mouthpiece podcast, which Mike hosts, has become a popular show among poker fans, while his WSOP VLOGs are also something that many fans look forward to during the summers.
Mike is also very active on Twitter, where he enjoys Tweeting about various poker-related and general topics.
Being as vocal as he is, Mike is not shy about advertising his conservative political opinions or dabbling in various conspiracy theories and controversial topics.
Mike Matusow is very present in the poker community these days, although his renown in it has gone down significantly with the introduction of a new generation of players who are simply better than anyone that Mikey had to face back in his prime days.