Scotty Nguyen: The Vietnamese Who Became The Prince of Poker
Scotty Nguyen: The Vietnamese Who Became The Prince of Poker
Scotty Nguyen was born in Nha Trang in Vietnam in October 1962 under the full name Thuận Nguyen. Unlike many poker players we see coming up in the game nowadays, Scotty had to beat all odds to become what he is today, but he did it nonetheless.
His earliest childhood years were spent in Vietnam, but his parents got him out of the country into Taiwan at an early age. By the time he was 14, a sponsor was found for Scotty in Orange County, California, a defining moment in his young life.
Growing up, Scotty was somewhat troublesome, often skipping school to play cards in illegal poker rooms that accepted his action while doing poorly in his academic activities.
In his career, Scotty Nguyen bounced between different poker formats but showed an amazing talent for all types of card games, generally beating his opponents at all types of poker, as well as other card games such as elimination blackjack.
Scotty's story is certainly one of adversity and perseverance, as not much was handed to this great poker champion. While some see him as a villain for his occasional antics at the tables, those close to Scotty understand what a character he really is.
Scotty Nguyen Career Highlights
Immigrated from Vietnam to the USA at the age of 14
Won the WSOP Main Event in 1998 for $1 million
Won the $50.000 H.O.R.S.E. World Championship in 2008 for $1.98 million
Holds a WPT title from the World Poker Open event in 2006
Won over $12 million in poker tournaments in his career
Scotty Nguyen Poker Journey: From Dealing Cards to becoming Poker Royalty
Scotty's poker journey started at a young age, as he used to play in illegal poker games even as a teenager. However, his first encounters with real poker would come once he turned legal.
When he was 21, Scotty Nguyen made his way to Las Vegas and became a dealer at Harrah's, one of the city's famous poker rooms. He would deal cards by day but lose much of his earnings at night playing in Seven Card Stud games.
The details of this period are unknown, but it is clear that Scotty had to learn the necessary poker skills the hard way, losing and breaking even for months at a time.
In 1985, Scotty was invited to Lake Tahoe to deal in a No-Limit Hold'em tournament. While dealing, he still played at night but finally had better luck at the tables, making nearly $10,000 on the trip. He returned to Las Vegas after the trip, and his luck had turned around. Over the coming month, Scotty Nguyen made nearly $1,000,000 at the tables, putting him on the path that eventually made him The Prince of Poker.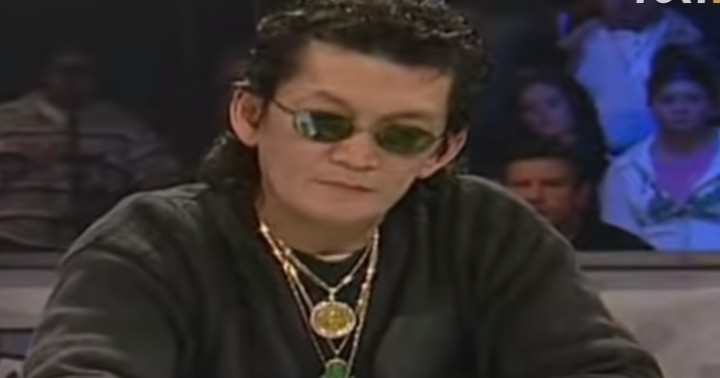 This newly acquired bankroll meant that the Scotty Nguyen poker saga could finally really kick off. He joined some of the biggest games in town and was soon sitting at the big table with the likes of Puggy Pearson and Johnny Chan.
Scotty moved into the Caesars Palace and started playing in high-stakes games, spending big on a daily basis, buying expensive cars, and flaunting his success.
As it so often happens, the lifestyle quickly caught up with Scotty, who started abusing alcohol and drugs at a relatively young age. Before long, the million he had won was gone. He was back to the low-stakes games, trying to claw his way back to the life he had now grown accustomed to.
Scotty Nguyen Professional Poker Career
Poker in the 80s and early 90s was mostly about cash games, which all the professionals were grinding. Tournaments started to become the next big thing in the late 90s, and this is where Scotty Nguyen's poker journey would once again get on track.
Nguyen started grinding the tournaments in 1995 and 1996, but it was only in 1997 that he caught a major break at the World Series of Poker. The first Scotty Nguyen poker tournament victory came in a $2,000 Omaha 8 or Better event, in which he got the best of Mike Matusow to win his first bracelet and $156,950.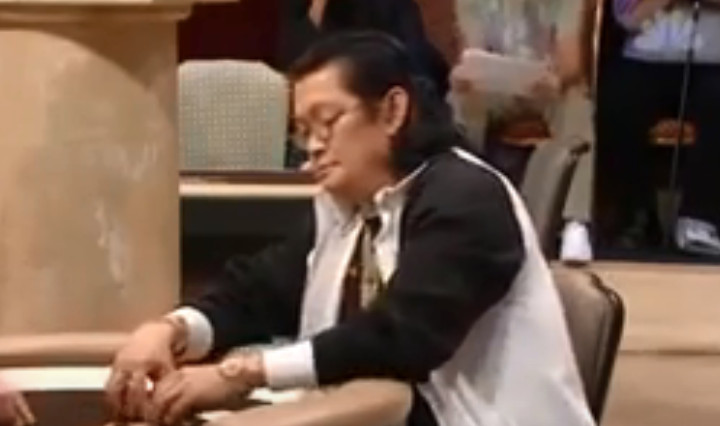 Scotty kept playing tournaments and honing his skills in all types of poker, including No Limit Texas Hold'em. These skills would come in handy the next summer when the Vietnamese finally became a superstar and made a name for himself.
His run at the glory started with a WSOP final table appearance in a $2,000 NLH event, where he came third to take home $66,000. Within 20 days, Scotty was sitting at the final table of a WSOP tournament again, but this time it was the Main Event.
Going heads up against Kevin McBride, Scotty Nguyen came out on top to win his second career bracelet, a million dollars in cash, and a place in the poker history books.
Over the coming years, Nguyen really took to the grind, playing poker tournaments of all stakes. He would routinely win 100 buyins or more in smaller stakes events, keeping his bankroll steady while playing cash games on the side.
Scotty once again showed all he has on the big stage and cemented his name as The Prince of Poker, which he had acquired for wearing lots of jewelry at the tables at the 2001 World Series.
This time around, he managed to double his bracelet count by winning two pieces of bling within just eight days. First, he took down the $2,500 Pot Limit Omaha event with rebuys for $178,480 and then doubled down by beating none other than Phil Hellmuth for the $5,000 Omaha 8 bracelet just days later.
For years after that, Scotty was unable to win a significant piece of poker jewelry, but he had decent results in tournaments all over the country and the world, including a win at the 2004 Fiesta al Lago and a 4th place at the 2005 Annual Jack Binion World Poker Open in Tunica.
A few more final tables and solid results later, and Scotty Nguyen poker greatness had once again shown, as he won nearly $1 million at the 2006 Gold Strike World Open in Tunica, beating Michael "The Grinder" Mizrachi for his first WPT title.
The Players Championship Drama
By the time 2008 had rolled around, the poker boom was in full swing, and Scotty Nguyen was a household name for poker fans across the globe.
After winning a pair of bracelets at the 2006 WSOP, Scotty had a number of notable results at the 2007 edition, including an 11th place finish at the Main Event, which put him close to repeating his earlier success, as well as earning him almost half of his 1st place money from 2001. That's just how much poker had exploded in the meantime.
When the 2009 WSOP rolled around, The Prince of Poker once again came to play his best game. He final-tabled a $2,500 NLH event but busted in 7th place for a $50,000 cash, a solid one in a lower buyin event.
Nine days later, Scotty Nguyen joined what many considered to be the toughest tournament of the series, the $50,000 H.O.R.S.E. Players Championship.
Not only was this the highest buyin event at the time, but it was also played only by the world's best poker players, who had to compete in five different variants of poker to take home the coveted bracelet.
When the final table rolled around, Scotty was still there, but he started the day by ordering the first of his many beers. Luck was on Scotty's side throughout the event, and he played well in all variants. But, the more beers he had, the more he berated the other players, insulted the staff, and acted exactly the way a professional should not.
Somehow, all the Scotty's shenanigans and insults did not catch up to him, and he ended up beating the field, as well as Michael Demichele in the heads-up duel to take home the bracelet and nearly $2 million in prize money.
This was the most glorious moment of Scotty Nguyen's poker career, and yet there was a sense of failure to it all. This was a televised event. Thus, thousands of fans saw Scotty act as unprofessionally and unethically as possible.
Poker media and players agreed that the WSOP had not done enough to stop such behavior on Scotty's part, but the event was now done, and Scotty had taken home his fifth bracelet.
To redeem himself, Nguyen apologized to his fans on multiple occasions in interviews and admitted that he acted in an unacceptable way, breaking various rules of poker etiquette.
The one thing WSOP should have probably done was limit his alcohol intake at the table since most everyone in the room knew he had a problem with it.
Yet, this event led to one good thing, as Scotty promised never to drink alcohol during televised poker events and never repeated such a debacle on TV again.
Scotty Nguyen Net Worth
Unlike investors, businessmen, and even sports players, poker players don't really disclose all their winnings and losses to the general public.
We have access to tournament results, but even these don't quite account for the buyins in all the tournaments in which the player does not cash. What's more, all cash game and gambling results are completely unknown.
When trying to assess Scotty Nguyen's net worth, the best we can do is talk about the numbers we do know.
Over his poker career, Scotty has accumulated $12.6 million in tournament winnings over the course of his nearly 30 years in poker.
Of course, saying that Scotty Nguyen's net worth is thus $12 million would be an over-simplification, as we all know that there are taxes, living expenses, and much more involved.
In fact, it is hard to imagine Nguyen sustaining his luxury lifestyle on his tournament winnings alone. The cash game winnings, on the other hand, are impossible to assess.
It is well-known that The Prince of Poker used to grind mixed game cash games in Las Vegas and across America for many years, but it is hard to say how much he won doing it. A safe bet is that he boosted his poker bankroll by millions of dollars playing in the side games.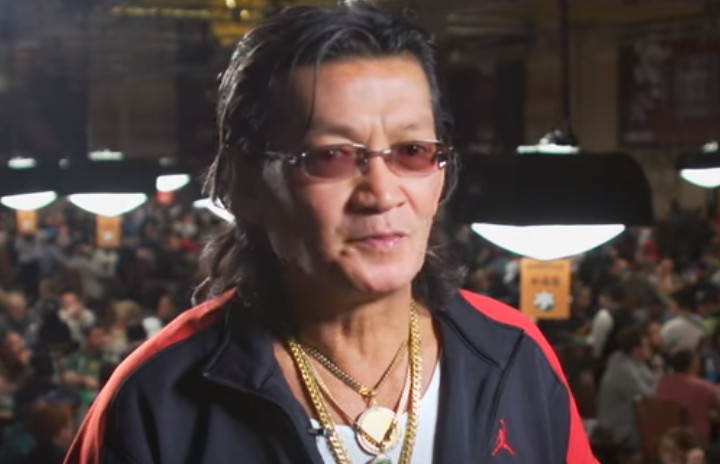 Many poker players also invest a good chunk of their earnings in real estate and other commodities. Judging by the way Scotty lives, it is likely that he also did that and made plenty of money on the side from his investments.
A good estimate on Scotty Nguyen's net worth would probably be somewhere in the vicinity of $10 million, which is certainly not too high considering his tournament winnings and the fact that he has been beating cash games for decades.
You Call, It's Gonna be All Over Baby!
Nearly all famous poker players have a defining trait that serves as their trademark. Some players have their intimidating stares, others their hoodies and sunglasses, and Scotty Nguyen has his massive personality.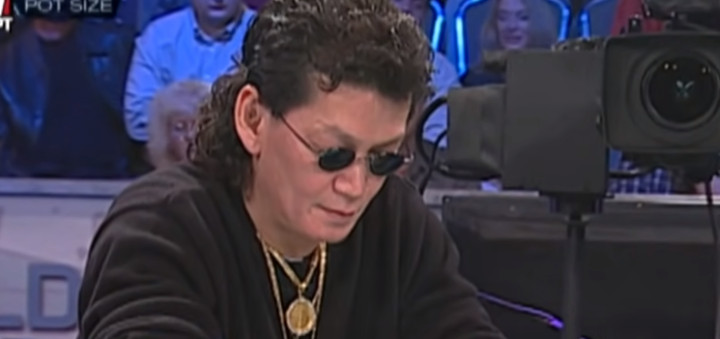 Since the earliest days of Scotty Nguyen's poker career, he has always been the biggest personality in the room. Scotty likes to dress flashy and wear enough jewelry to blind his opponents with it. On top of that, Scotty rarely stops talking at the poker table, and it works to his advantage more often than not.
One of the most famous moments in Scotty's career came during the final hand of the 1998 WSOP Main Event, which he won. With a full house on the board, Scotty told his opponent: "You call, it's gonna be all over, baby!"
Kevin McBride couldn't quite figure out if Scotty was bluffing or not and decide to make the call to try and chop the pot. Scotty held the nine he needed for a bigger full house and won the biggest piece of poker bling using, in part, speech play.
Since that day, Scotty has been known for his table talk and antics. While things did get out of hand during the 2008 Players Championship, Scotty's antics are usually funny and not insulting to his opponents.
As the years went by, Scotty also changed his personality and toned it down a bit, but to this day is one of the biggest characters at any poker table you see him at.
Where Is Scotty Nguyen Today?
It has been a long time since The Prince of Poker won a major poker accolade, and the number of events we could see him in has also been dwindling in recent years.
A part of it has to do with the constantly increasing tournament poker fields, making it very difficult to come out on top and win titles. Another part, of course, could have to do with the fields also being tougher and opponents much more difficult to beat.
Nevertheless, those who may think that Scotty Nguyen's poker career is over would be very wrong. The Vietnamese American pro is quite active in the poker community to this day and can often be found in the company of the game's greatest legends like Phil Hellmuth and Daniel Negreanu.
The global pandemic certainly put the entire poker community on a bit of a hold, but this did not stop Scotty and his close poker friends from having some great times and sharing the stories from the good old days.
Now that the tournament circuit is back on track and the WSOP 2021 is scheduled to happen, we can expect to see Nguyen rubbing shoulders with the poker elite once again.
The Prince of Poker remains a part of the group of players that made poker globally popular, and we can expect him to put on a few more shows before all is said and done in his poker career!