Six Players Join Phil Ivey in Confirming Big One for One Drop Attendance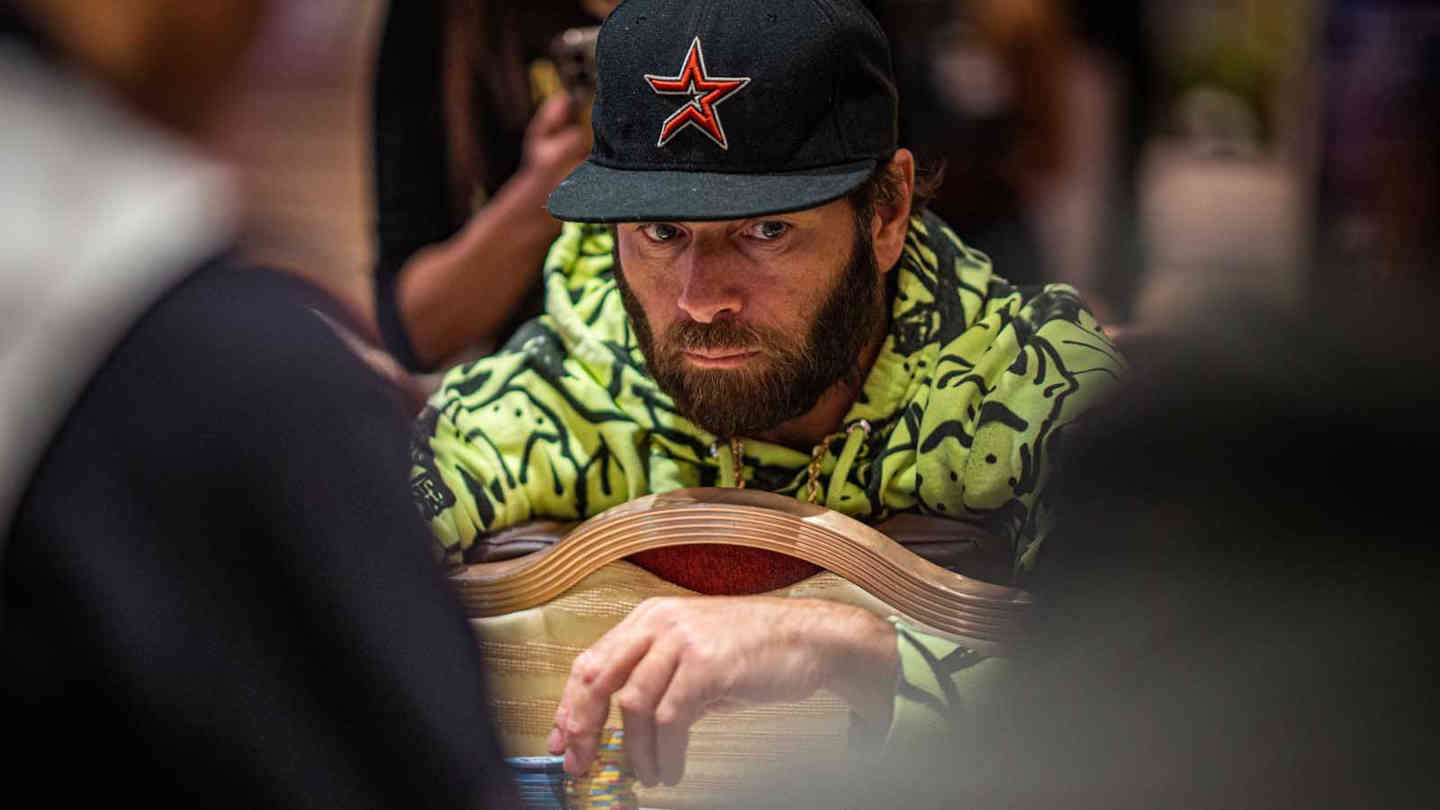 4 minutes
Last Updated: October 12, 2023
Big One for One Drop, the iconic million dollar tournament that was first played back in 2012 as part of the WSOP is making its WPT debut this coming December. Some big names are joining the ranks of those who have committed for participation in the historic event.
Just last month, none other than WPT ambassador Phil Ivey, widely considered as the best poker player in the world, confirmed his intention to play in what will be one of the biggest poker games played this year.
Now, six other players have joined Ivey in announcing their intention to pony up the million dollars to play the event, with a mix of professionals and wealthy poker enthusiasts on the list.
Last Big One for One Drop was played back in 2018 and saw a total of 27 players compete. Now, WPT and the One Drop Foundation will be looking to beat at least that number, if not the all-time high of 48 entrants set by the inaugural event.

Successful Businessmen Join the Big One
Massive buy-in tournaments like Big One for One Drop typically see a mix of high stakes pros and wealthy businessmen compete on the green felt, and this year's event seems to be no different.
Among the six names confirmed for participation in the Big One this December, three come from the world of business, and three from the world of professional poker, adding true balance to the field.
Here are the three names confirmed from the world of business, still considered more of recreational players than poker pros:
Rick Salomon
Talal Shakerchi
David Einhorn
While these three names are not professionals by the strictest definition, their poker resumes speak volumes as to the caliber of players they are.
Rick Salomon has recorded three cashes in his four appearances at the Big One for One Drop, and is widely considered as one of the most iconic cash game players in the world.
American investor David Einhorn as also played in every Big One for One Drop since inception, recording a third place finish in the inaugural event for a prize of more than $4.3 million.
Talal Shakerchi also comes from the world of business, but his incredible $18.1 million in tournament earnings and impressive results in high stakes tournaments, including his recent 2nd place finish at the $250k Luxon Invitational in London all paint the picture of an incredibly talented poker player.
Speaking of the three "recreational" players, One Drop Foundation's Chief Marketing and Events Officer Alexandre Meunier said:
"It is amazing to witness the first wave of entrants into the Big One, which includes some of our past participants as well as new faces.  Rick, David and Talal have been a part of every Big One since its inception. We welcome all the players and cannot wait to add more incredible names to the lineup."
Big Name Pros Come Out in Force
Joining Talal, David, and Rick will be at least three well-known pros who have now confirmed their participation and allowed WPT to disclose their names.
This is the current list of pro poker players who will join Phil Ivey in pursuit of the Big One for One Drop trophy this December:
Chris Brewer
Nick Petrangelo
Daniel "Jungleman" Cates
The first name on the list is one you won't need us to tell you too much about if you have been watching PokerGo this year, as Chris Brewer has dominated poker tournaments left and right all year, and especially at the WSOP.
High stakes poker crusher Nick Petrangelo also joins the ranks of Big One for One Drop participants, pledging a million dollar buy-in to compete in yet another super high roller event, the kind he is so familiar with.
Six more players confirm entry into the $1,000,000 @WPT The Big One for @onedrop @allinforonedrop @WynnPoker including Rick Salomon, @davidein, Talal Shakerchi, @junglemandan, @Chris_D_Brewer and Nick Petrangelo!

Read the latest press release – https://t.co/WBm1f8rGvX

— World Poker Tour (@WPT) October 3, 2023
Two-time Poker Players Championship winner and legend of the high stakes poker scene Daniel "Jungleman" Cates has also confirmed he will be coming out to play at the Wynn, and we can expect him to do so wearing one of his colorful costumes that make his appearances all the more memorable.
These, of course, are only the first three of the many pros we expect to show up and play the event, with the likes of Andrew Robl, Tom Dwan, Daniel Negreanu, Phil Hellmuth, and many others still under a question mark.
2023 Big One for One Drop Could Break Records
While only seven names have been confirmed for this year's Big One for One Drop thus far, the overall interest in the WPT World Championship this winter has been quite outstanding.
With the $40 million guaranteed Main Event playing alongside the Big One for One Drop, poker pros and recreational poker enthusiasts are guaranteed to come out in full force.
While a number of other interesting high stakes events will be going down during the same period, the Wynn and WPT expect the eyes of the poker world to be strongly focused on the WPT World Championship.
With all that said, we can expect the 2023 edition of the Big One for One Drop to break quite a few records, and possibly even the steep attendance record that was originally set in 2012 and never broken.
Even if the number does not climb that high, at least a few full tables of players playing for one million dollars of their own cash will surely show up on December 18 for Day 1 of this epic poker tournament.
Make sure to stay tuned and get ready to see the final table action shown on live TV, as the best of the best battle it for millions of dollars in shorthanded play on December 20 at the Wynn.