HCL and No Gamble No Future to Host Million-Dollar Buy-in Cash Games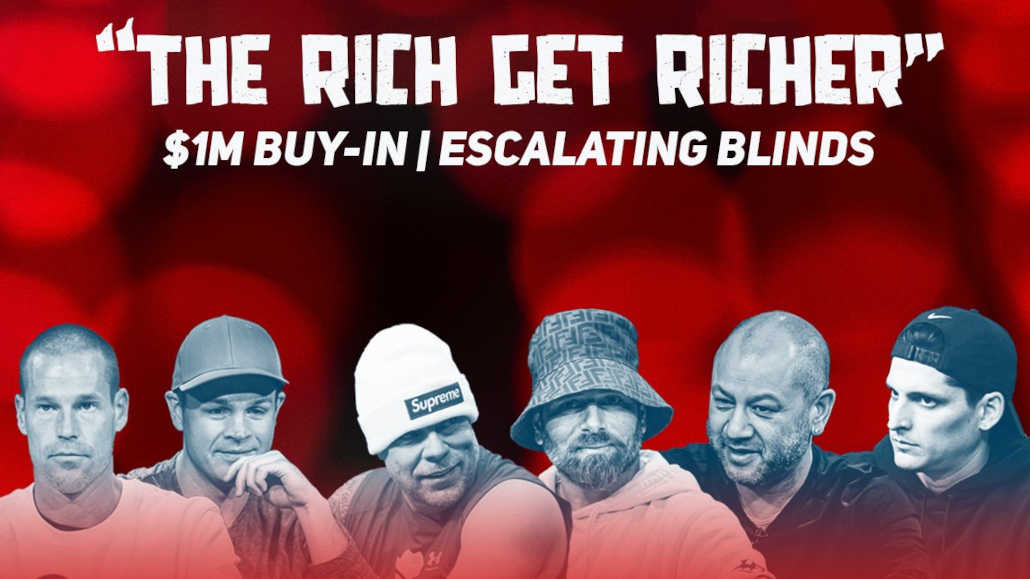 Televised live poker games have been booming over the last couple of years, in spite of the handful of scandals that shook the industry, and the variety of cash game content in particular has never been greater.
Shows like "Hustler Casino Live," "High Stakes Poker," and "No Gamble, No Future" have brought us some of the most memorable moments in all of TV poker history, and it's only about to get wilder.
Both Hustler Casino Live and PokerGO have announced the launch of a million dollar minimum buy-in game on their respective shows.
It is planned that the games will include some of the biggest names in poker, including pro players like Patrik Antonius and Andrew Robl, as well as recreational players from the business sphere like Rob Yong, Rik Salomon, and Alan Keating.
We have seen some huge cash game shows in recent months, but these million dollar games are guaranteed to be the biggest yet, and the title of the biggest pot in TV poker history will almost definitely have a new holder after them.
Million Dollar Cash Game on "No Gamble, No Future"
No Gamble, No Future is a fairly new poker show that the fans had an opportunity to watch on PokerGO over 2022.
The show has already given us plenty of high-stakes action and big names, but a recent announcement from PokerGO left the entire poker world in shock.
No Gamble, No Future is now set to air a live cash game titled "The Rich Get Richer" on Friday, February 17, and the game will feature a $1,000,000 minimum buy-in.
IT'S HAPPENING!

No Gamble, No Future is going LIVE with one of the biggest cash games ever!@IAmMaverick888, @rob_yong_, Rick Salomon, @Patrik_Antonius, @therealmjpoker, and @Andrew_Robl in a $1M buy-in game with escalating blinds.

Watch it FREE on our YouTube on Feb. 17th! pic.twitter.com/RIyyUD8I9H

— PokerGO (@PokerGO) February 6, 2023
To make things even more interesting, the game will also feature escalating blinds, which means we could be looking at some incredibly high-stakes by the end of the show.
PokerGO has also revealed the starting lineup for this game, and this includes Andrew Robl, Patrik Antonius, Rob Yong, Rick Salomon, MJ Gonzales, and Eric Persson.
Of course, these are only the six names that we will see at the tables when the game starts, but that doesn't mean other fan favorites may not show up to play in the later hours as the blinds get bigger and players get felted.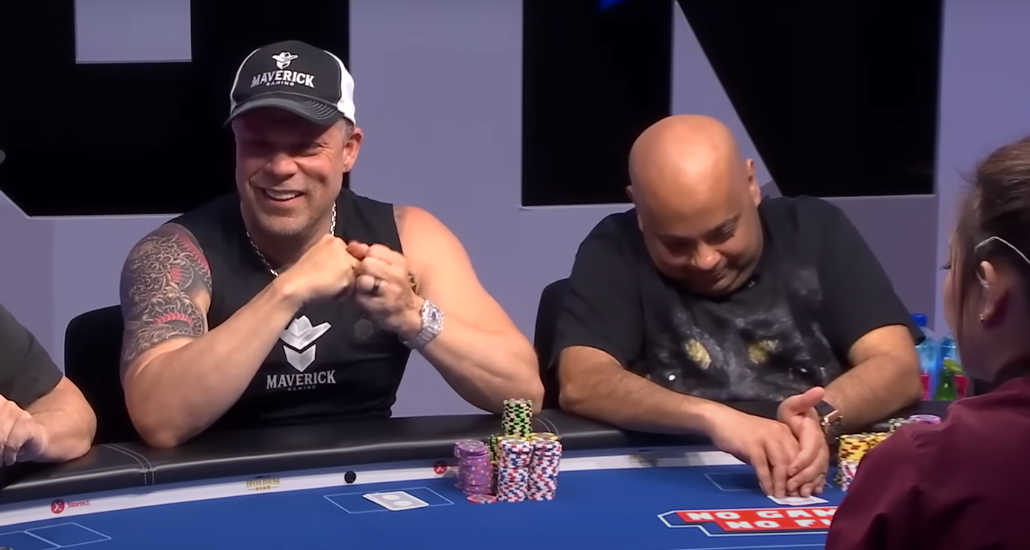 "Hustler Casino Live" to Follow the Trend
Hustler Casino Live has been the largest live-streamed cash game show on YouTube over the recent period and the home to some of the world's biggest poker cash games.
With more than 200,000 subscribers on the poplar streaming platform, HCL is completely free to watch and hosts multiple shows every week.
The show's owners and producers Ryan Feldman and Nick Vertucci have announced that they, too, would be launching a huge game, similar to the one announced by PokerGO, but the exact date has not yet been set.
HCL recently had the entire poker world talking about it when it set up a huge $500/1,000 game with popular mainstream YouTube personalities like MrBeast and poker pros like Phil Hellmuth, and it seems like there will be plenty more to come.
According to Feldman's most recent announcements, the show should be the biggest in TV poker history and feature some of the biggest names in the industry.
BREAKING NEWS!!

THE MILLION DOLLAR GAME
$1 MILLION MINIMUM BUYIN
$500/1,000 blinds
Coming May 2023 to @HCLPokerShow

For the first time in poker livestream/TV history, we will have a $1 mil buyin game. Live streamed for free on the HCL YouTube channel. Players TBA later. pic.twitter.com/cYQIabQev9

— Hustler Casino Live (@HCLPokerShow) February 7, 2023
While fan favorites like Alan Keating and Eric Persson have not yet locked their names in for this particular game, it is only natural to expect to see both of the highest-rollers in HCL history show up for the big game.
Feldman seemed confident that the game will go forward and even said that they have enough local players in LA to run the game regardless of any guests.
Yet, it is quite likely that a game like this will attract some sharks from all over the world, with players like Tom Dwan and Phil Ivey, who have previously made appearances on HCL, also not out of the question.
No date has been given for the biggest game in HCL history just yet. What we do know for sure is that this will be an amazing year for all fans of TV poker and that records will be broken time and time again.