Why Visit EPT Cyprus: An All-Inclusive Vacation You'll Remember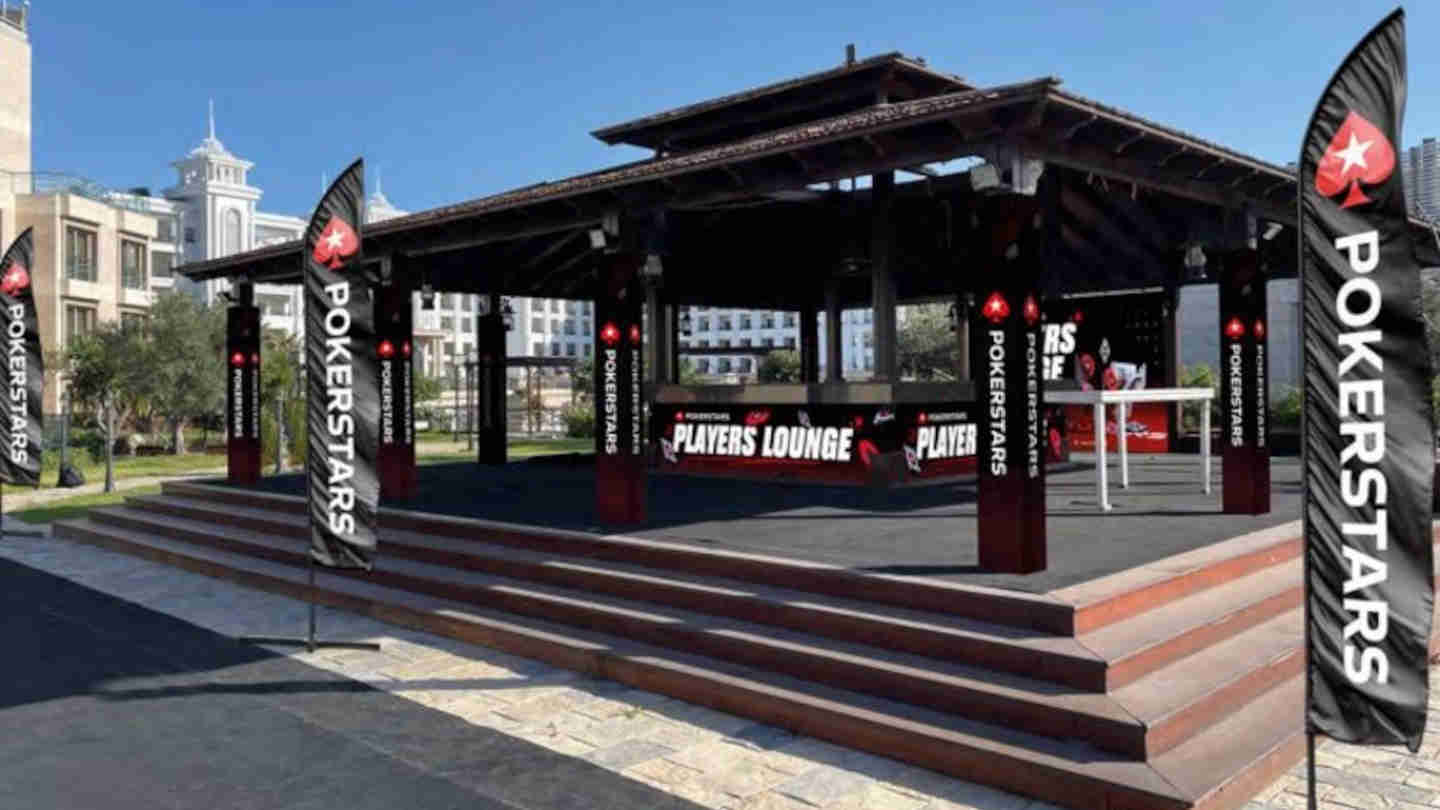 5 minutes
Last Updated: October 10, 2023
The inaugural EPT event will be landing on Cyprus in a few days' time, and if you're still on the fence about going, this article may help you make up your mind.
It's easy enough for professional players who pretty much hit every stop on the tour, but what if you're someone who enjoys poker recreationally and only plays a couple of tournaments every year? Is Cyprus the place to be or should you skip it for another event down the line?
Ultimately, that's your decision to make, but there is a lot to like about the latest addition to the PokerStars famed tour. From exciting action on the felt, over great relaxation and entertainment options, to sightseeing, this Mediterranean island leaves very few people unimpressed.
Ten Days of Non-Stop Action
To start with the obvious, you will find more than enough poker action to practically never have to leave the table – if that's the experience you're after. Things kick off on October 11, when the Eureka Poker Tour starts, leading into the EPT festivities starting on October 15.
From October 11 – 22, the Merit Poker Room will be bustling with tournament action, and although buy-ins aren't the cheapest out there, between Eureka and the EPT, there are a few events that fall within almost anyone's bankroll perimeters.
The European Poker Tour may be all about tournaments, but where tournaments go, the side-game action follows. The poker room will be hosting cash games around the clock, with blinds starting at $5/$5. If that's not high enough for you, not to worry – there will be tables playing as high as $200/$400.
The games you will find spread regularly are No Limit Hold'em and Pot Limit Omaha, but I'm sure they'll be happy to spread other games if there is enough interest. One interesting rule is that winning players must spend at least three hours at the table, and four hours at $25/$50 and higher.
Give Yourself a Luxury Vacation You Deserve
The inaugural EPT Cyprus event will take place at the Merit Kyrenia Resort, which is the 26th venue visited by the tour over its long and successful history.
I've already covered the poker room inside the casino, but there is much more you'll get to enjoy here. If you book your stay at the resort, you'll get an all-inclusive experience worth your while.
There are restaurants and bars all over the complex, and you can enter most of them and treat yourself to free food and drinks around the clock. It's all you can eat and drink at no additional charge, so if you bust out of a tournament on a bad beat or a cooler, at least you won't have to spend any extra cash on the comfort food.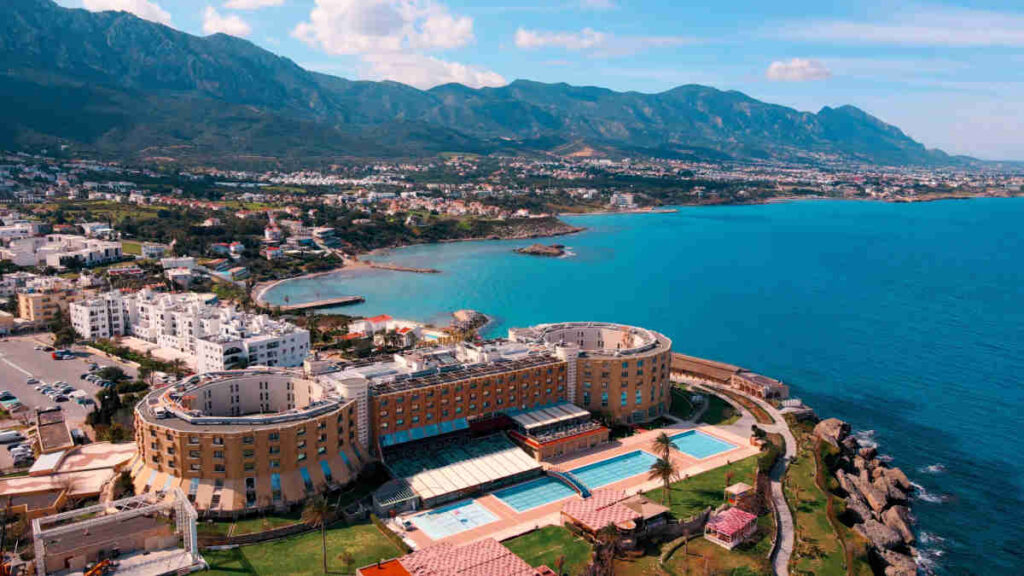 For those with a more peculiar palate, there are also high-end, exclusive restaurants where you get a bigger choice of food and some higher-end drinks.
With pleasant temperatures of around 27 degree Celsius these days, you can also enjoy a variety of outdoor activities, lounge by the pool, and take advantage of some natural tanning opportunities. All this is available without ever leaving the resort, so you can enjoy a relaxed, stress-free vacation (poker shenanigans notwithstanding).
Boatload of Fun Activities by PokerStars
If you've ever visited any PokerStars event, you'll know that they're a pretty good host. There are many fun activities prepared for all the players visiting Cyprus, so you can pick and choose based on your preferences.
On October 13, there is a football (with an actual ball) tournament, and its open to 40 players, so if you'd like to participate, it's a good idea to book your place early. PokerStars ambassadors will be captaining the teams, and there will be prizes and bragging rights up for grabs.
If you'd like to explore the beautiful nature of the island, there are several opportunities for a Jeep mountain safari. It will take you through the mountain range stretching behind the resort, and if you are a nature and adventure lover, you should book one of these.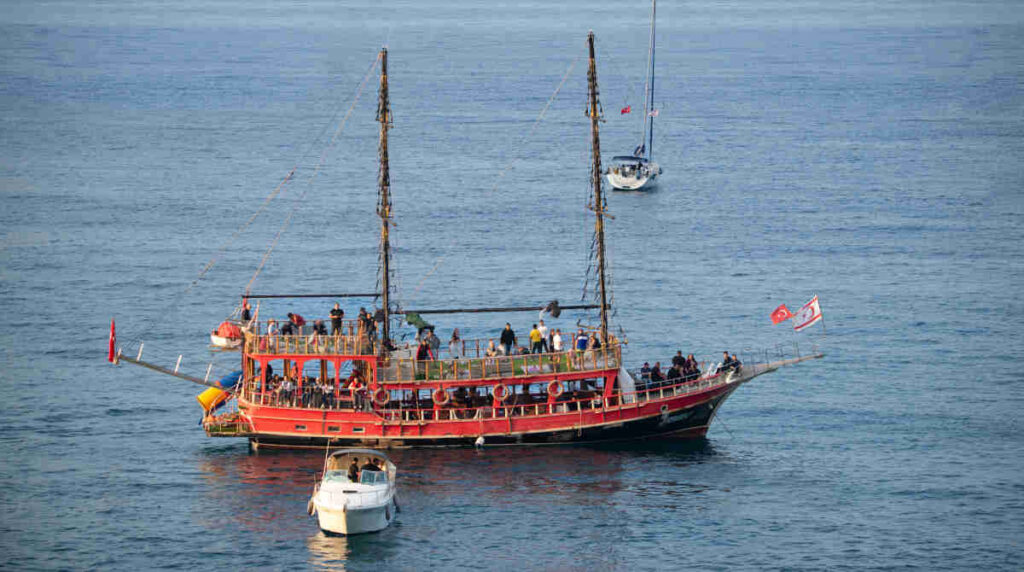 Of course, being on an island, you'll have several opportunities to book a boat trip and explore Cyprus the way it's meant to be done – from the sea. A wooden galleon will take you on a five-hour cruise on the open seas, and unless you're seasick, don't miss out on the opportunity.
The player party, which is a staple of every PokerStars event, takes place on October 17, and if you like to mingle and meet new people, this is the place to be.
Do Your Own Exploring
For those with more adventurous spirits who prefer to plan their own activities, there is certainly more than enough to keep you busy for the time you'll be spending on the island.
Cyprus has a very long and colorful history, and the number of historical sites from different eras is impressive. If you don't have the time to see them all, you should at least check out the ancient town of Kourion, featuring an amphitheater in Greco-Roman style.
There are many traditional villages dotted throughout the island, and they are the perfect places to visit if you want to learn more about the local culture and perhaps strike some friendship that go beyond the green felt.
Of course, a visit to Nicosia, the Cyprus capital, is warranted if you can find the time. There is a lot to see, do, and enjoy as you make your way through the narrow streets of the city. After a long walk, there is nothing better than sitting down at one of the restaurants to test some local cuisine.
It wouldn't be hard to write another thousand words about things to do in Cyprus, but I'll stop here. The bottom line is, poker is just one of many great activities you'll get to enjoy on the island, and if you play your cards right, you'll have fond memories of the trip even if things don't go your way at the tables!