Enter the Best Value Tournament of the Year for Just $1 at WPT Global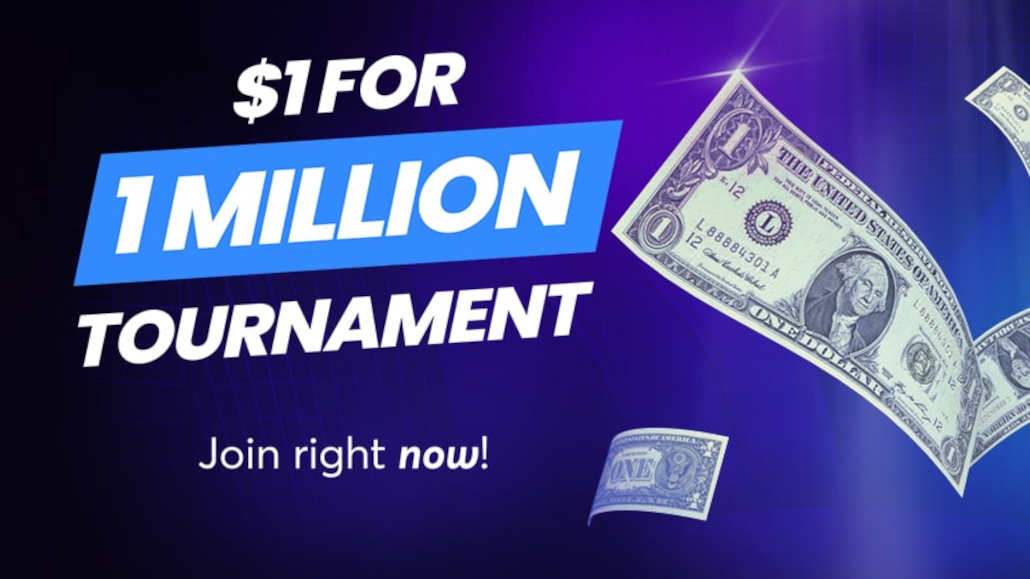 2 minutes
Last Updated: February 2, 2023
It is not every day that an online poker site hosts a $1 million poker tournament, and when they do, those tend to come with buyins ranging in the hundreds of dollars.
To celebrate its recent launch, WPT Global is throwing a $1 million tournament with a buy-in so affordable that literally anyone can play, just $1.
WPT Global has even waived any rake or tournament fees for this event, which means the entirety of the buy-ins will be going towards the prize pool, although that won't matter much in the end as overlay is more or less guaranteed.
Even though thousands of players are sure to come in and fire many $1 bullets in the event, the $1 million prize pool is still one that will almost certainly not be met.
This means the operator will be giving away tons of value from their own pockets!
The $1 million event at WPT Global starts on June 1, with a total of 18 separate flights scheduled on Wednesdays and Sundays throughout June.
Players who manage to build up a stack and qualify for Day 2 will have a chance to play the Final Day of the event on July 3.
Here, remaining players will have a chance to compete for prizes the kinds of which are normally reserved for players playing for much higher stakes.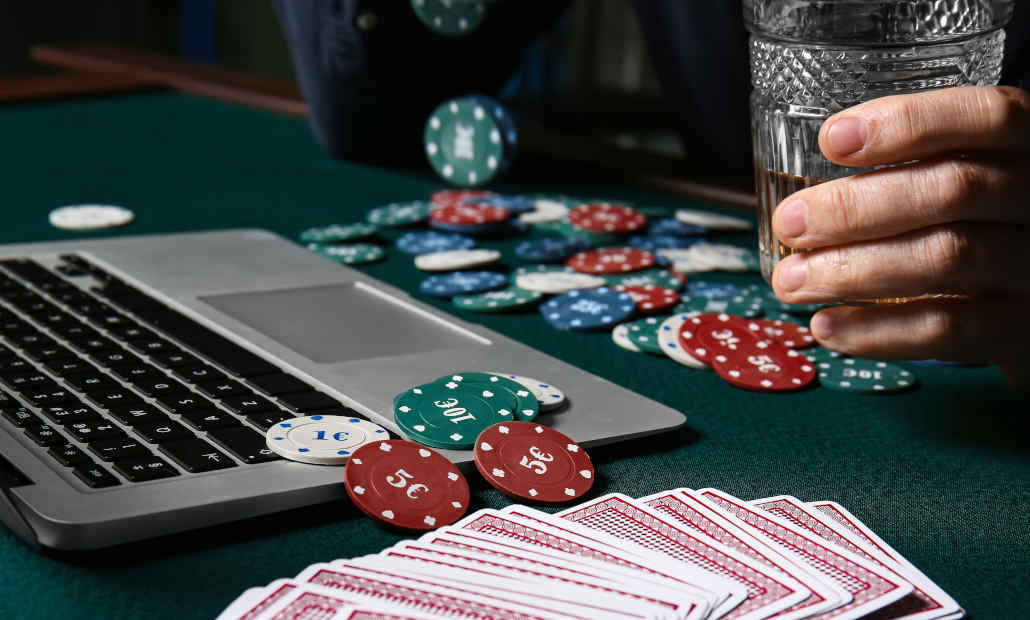 All it takes to join the action is an account with WPT Global, which you can open for free, and a minimal deposit that will allow you to fire one or more bullets in what we expect to be the best value tournament of the year.
Final Day of the $100k Welcome Event Approaching
The launch celebrations at WPT Global started in late April, when the operator started giving away $110 tournament tickets to all players who joined the platform.
The tickets were valid for entry into the $100k Welcome Event, which has already shattered the guarantee and is now set to award more than $160,000 to the remaining players.
Those who have won their place in Day 2 will have their opportunity to compete on Sunday, May 29, and a good chunk of them are looking set to make at least $142 for their efforts.
The winner currently stands to take home over $33,000 in cash, and this number is likely to grow slightly!
If you played in one of the Day 1 flights of the Welcome Event, don't forget to tune in on Sunday and fight for your place at the final table of the biggest freeroll of the year.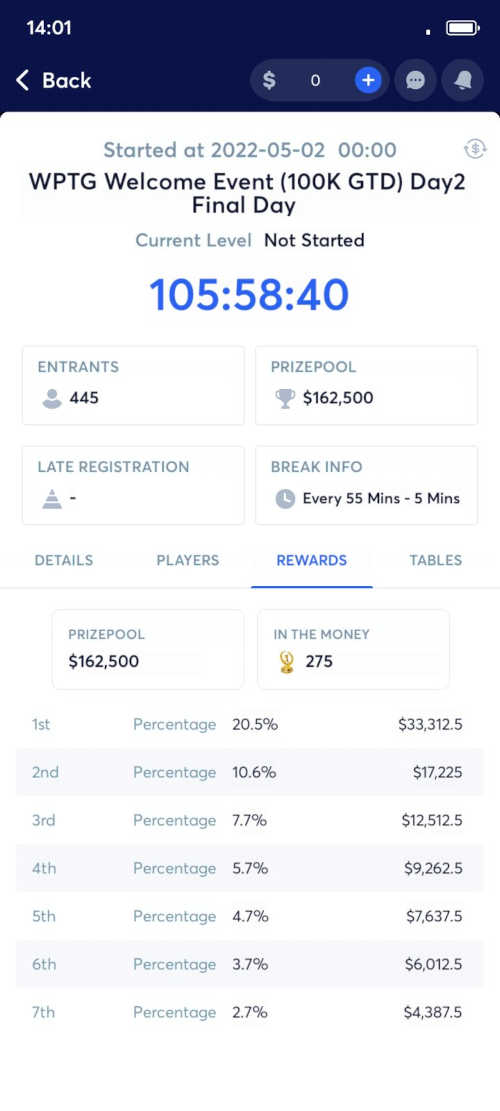 Pick Up Your Welcome Bonus at WPT Global
If you are planning to play the $1 million tournament at WPT Global, you are going to need to deposit at least some funds into your account, and that means even more value may be coming your way.
All players who join the platform and make a minimal deposit into their account will receive a 100% welcome bonus, worth up to $1,200 in total.
Of course, you will need to make a deposit of $1,200 to get the full bonus value, but with the release rate set at 25% and some of the softest games around running at WPT Global, this could be one of the best opportunities available at the moment!