WSOP 2023 in Numbers – Poker Is Anything But Dead!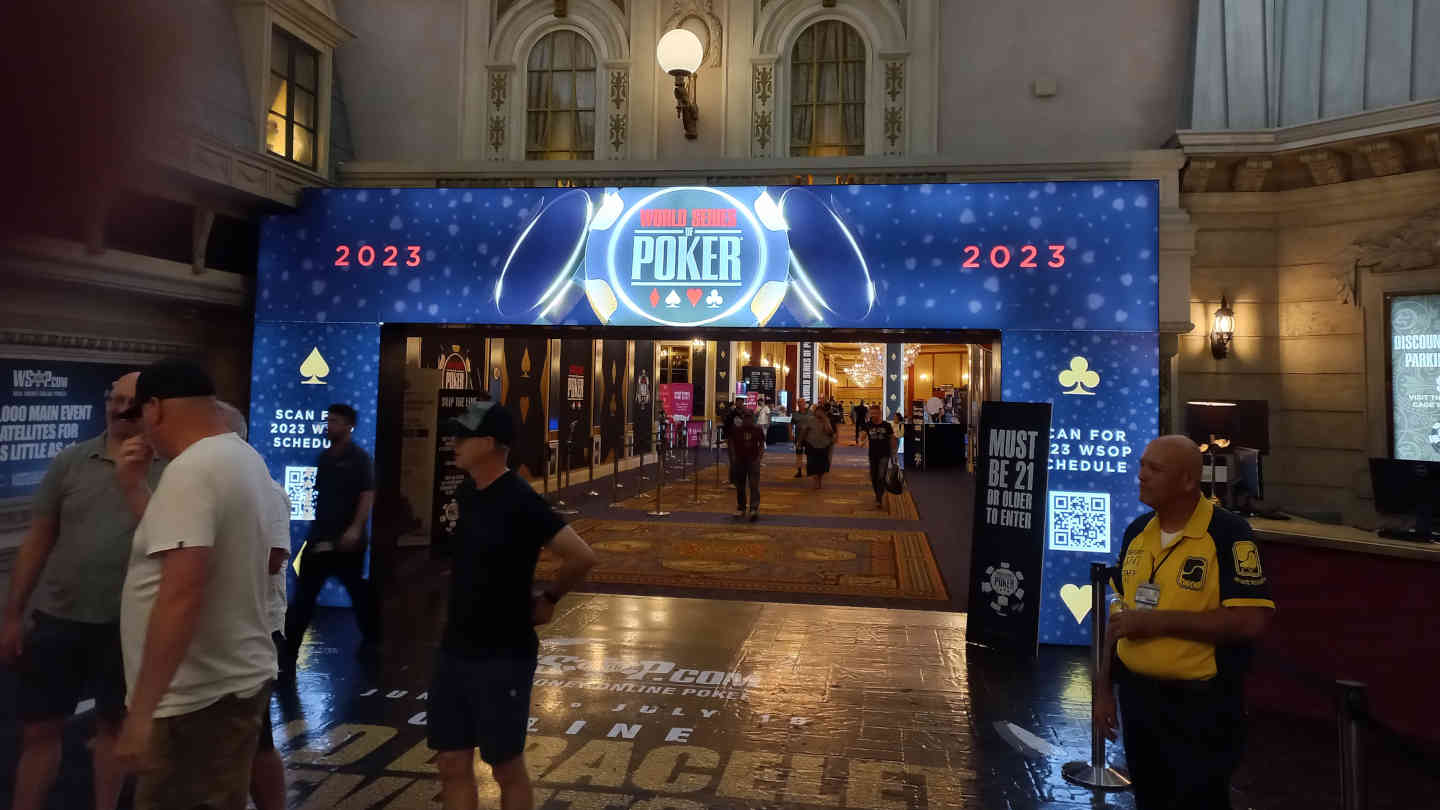 The 2023 World Series of Poker is officially in the books. It was certainly one for poker history books, breaking records left and right, proving that poker is anything but dead.
This was perhaps best demonstrated by the record-breaking Main Event, which shattered the attendance numbers, attracting 10,043 players and awarding $12.1 million to the winner.
However, the Main Event is just one part of the entire WSOP, and now that the dust is starting to settle, it's the perfect time to look at some interesting stats and numbers. So, let's dig right into it!
2023 WSOP Overall Numbers
To start at the top, this year's World Series featured 95 live events and 34 online bracelet tournaments (20 in New Jersey / Nevada and seven in Pennsylvania and Michigan, each). In this article, we'll focus just on the numbers in live tournaments.
Across 95 WSOP events in 2023, we saw a grand total of 211,129 entries, who paid a whopping $436,588,643. Of this number, $393.5 million went towards prizes, while WSOP made just over $43 million in rake and fees.
If you wanted to play every single event on this year's WSOP schedule, you'd need to have $948,556 to cover all the buy-ins (not including reentries).
Largest Tournaments by the Number of Entries
If there is one thing that shows people's love for poker, it's the number of entries in lower buy-in tournaments. For 2023, WSOP prepared a few very affordable tournaments, and these turned out a great success.
It was no surprise that the $300 Gladiators of Poker event saw the biggest turnout. This was the cheapest bracelet event in the Series' history, and it drew in 23,088 entries, generating a massive prize pool of almost $5.7 million.
The winner took home half a million, a crazy amount for an event with such a low buy-in.
Jason Simon is the last Gladiator standing! Jason outlasted the second-largest live poker field in history, 23,088 entries, to secure his first bracelet and a $499,852 payday.

Congratulations, Jason! pic.twitter.com/TQEDqJeTNh

— WSOP – World Series of Poker (@WSOP) June 13, 2023
The second-largest event by the number of entries was the $1,000 Mystery Millions, which attracted 18,188 buy-ins. The tournament had a much higher turnout than some cheaper events on the schedule, showing just how popular the Mystery Bounty format is.
The $400 Colossus continued to perform as expected, attracting 15,894 entries and generating the prize pool in excess of $5.2 million.
Besides these three, two more events attracted over 10,000 entries – the $1,500 Millionaire Maker (10,416), and, of course, the Main Event boasting the field of 10,043 unique players.
Biggest 2023 WSOP Prize Pools
Bracelets weren't the only thing players competed for at the 2023 World Series of Poker. There were big prizes up for grabs, and some were able to turn a small investment of just a few hundred bucks into hundreds of thousands.
But, a few tournaments really stood out in terms of the overall prize pool, reaching and exceeding the $10 million mark:
The Main Event – $93.4 million
$250k Super High Roller – $17.2 million
$1,500 Millionaire Maker – $13.9 million
$1,500 Monster Stack – $11.1 million
$1,000 Mystery Millions – $10.7 million
$25,000 PLO High Roller – $10.6 million
There were several other high roller events on this year's WSOP schedule, but despite big buy-ins, they were not able to come ahead of popular small buy-ins such as Millionaire Maker and Mystery Millions.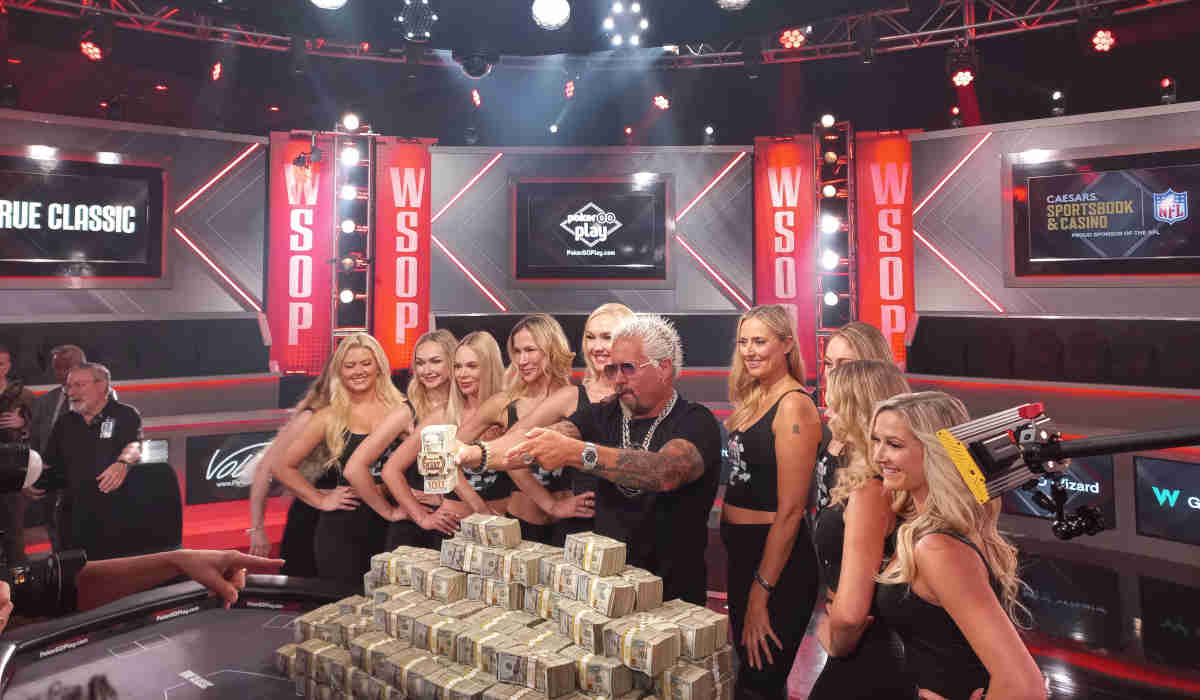 Biggest Winners at the 2023 WSOP
There are different ways you can look at the biggest WSOP winners. The simplest one is to just check the numbers and see who won the most, which is what we'll do here.
However, for those players who turned a tiny buy-in into big six or even seven figures, it might be a much bigger win than for a hardened pro winning a few million in another $100k high roller.
Clearly, the biggest winner of this WSOP, as is usually the case, was the player who took down the Main Event title. That honor went to Daniel Wienman who became $12.1 million richer (before taxes, of course).
If you check the above numbers, you'll notice that his prize alone was bigger than the fourth-largest overall prize pool.
Your 2023 WSOP Main Event Champion, Daniel Weinman. Congratulations, @notontilt09 🏆 pic.twitter.com/BpjjbOrMIn

— WSOP – World Series of Poker (@WSOP) July 18, 2023
Christopher Brewer will not have any complaints about the 2023 WSOP, either. He picked up a major win in the $250k Super High Roller, banking $5.3 million. Brewer captured another bracelet this year, for $367k and had several more cashes, so his final tally is very impressive.
Of course, we have to mention Ian Matakis here as well. While he wasn't among the biggest winners in terms of money, Matakis had an impressive run through the 2023 World Series of Poker, earning him the Player of the Year title.
The 2023 WSOP Main Event
Finally, we absolutely have to talk about the Main Event some more. Even before the start of the Series, the writing was on the wall that the 2006 attendance record would finally be broken, but it was broken by quite a margin.
More than 10,000 players came to compete for the title of the poker world champion – 10,043 to be exact, creating the prize pool of $93,399,900. The organizers collected over $7,000,000 in rake and fees from this tournament alone.
A total of 1,507 made the money, and everyone who made it past the bubble walked away with at least $15,000.
Of the final nine, eight won over $1,000,000, while the ninth-place finisher took home $900,000.
It was a truly epic tournament, and yet, it happened without a glitch (except for some players' complaining about the prize pool distribution, but that's a different topic). The WSOP staff did an amazing job handling such a massive crowd and making sure things ran smoothly.
And that's a wrap. Thank YOU to all the players, dealers, staff, and media. Best Summer ever. pic.twitter.com/0xE48Oonyx

— WSOP – World Series of Poker (@WSOP) July 19, 2023
If there is one message we can take from these numbers is that there is no reason to worry about poker. It is as popular as ever and players worldwide are eager to play the game and compete at the green felt.
The WSOP may be over, but there is much more action to come in the months ahead, including 15 more bracelet events up for grabs in the WSOP Paradise series scheduled for December!