War & Poker: The History of the Game in Times of War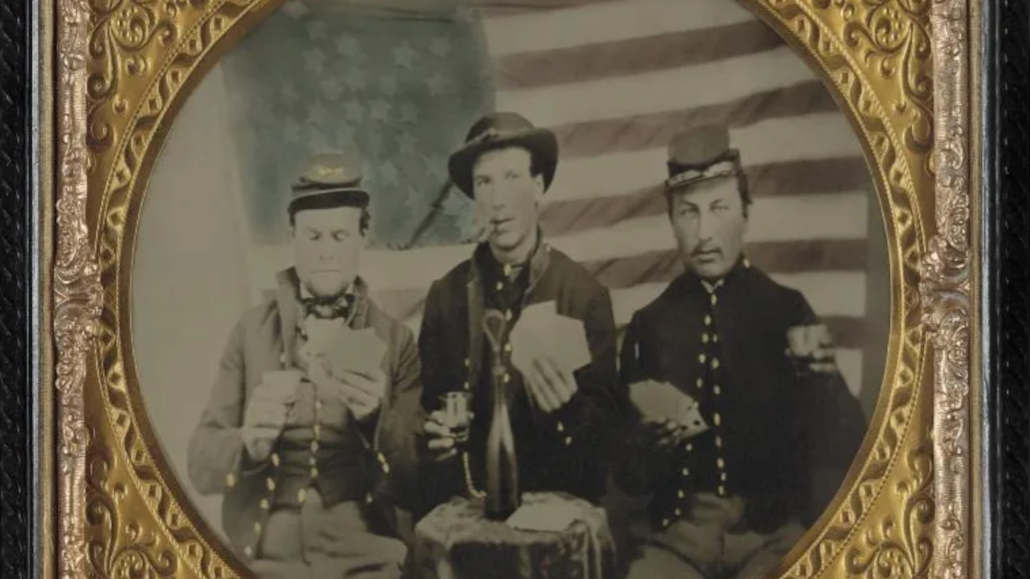 1 minute
Last Updated: March 27, 2023
Explosions and rifle shots echo through the countryside at a Civil War encampment.
Several soldiers huddle around a small table.
Playing cards and money toss around as they pass the time with a game of poker.
War may be right in front of them.
But these men are focused on the game at hand…
This scene isn't from a fantasy movie. It was a likely afternoon for many soldiers during the American Civil War from 1861-65.
Unfortunately, war and armed conflict have been a significant part of mankind's history. From world wars to civil wars to fending off would-be conquerors, the life of a soldier can be a violent existence.
If you'd like to know more about the history of poker during the times of conflict, be sure to visit the 888poker Magazine to read the full article.