Best PartyPoker Tournaments to Play in April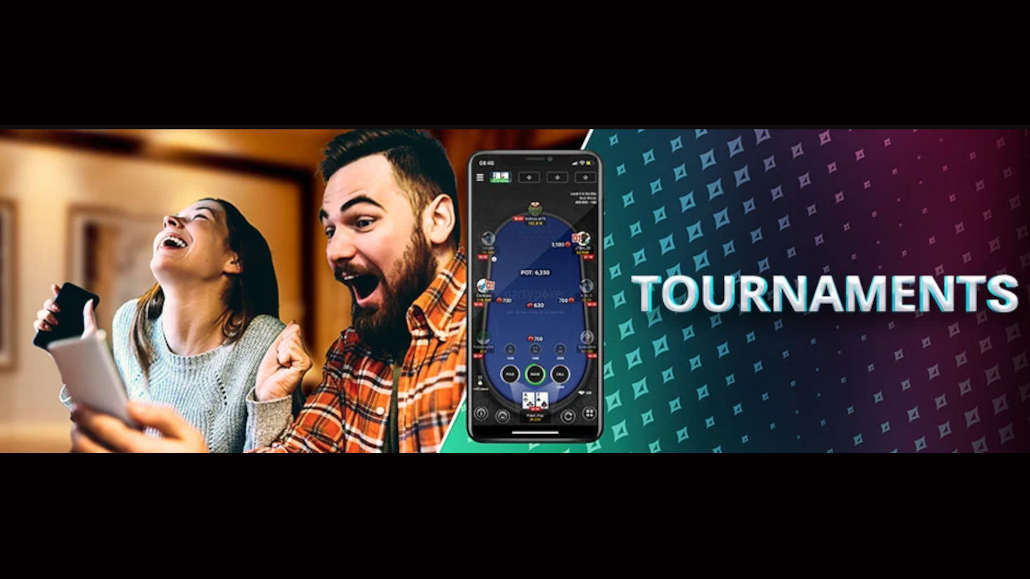 4 minutes
Last Updated: November 6, 2023
PartyPoker decided to make 2023 a very special year and started it off the right way, with the whole tournament schedule significantly revamped and hundreds of thousands in extra guarantees added each week.
March was another amazing month for the operator, who ran thousands of daily and weekly tournaments without overlays, along with the exciting Grand Prix Spring series, which is now in its final days.
As we enter a new month, we look ahead for the best PartyPoker tournaments you can play this April and the best value games you can find.
Before you keep reading, we have a special offer for you!
Sign up today, grab the standard PartyPoker bonus, and we will credit your account with a FREE $109 ticket to play in the Sunday Party, the biggest and juiciest tournament on the site, with no strings attached!
Don't miss out on this amazing exclusive opportunity; head on over to PartyPoker and sign up for your account, and you will be credited with the ticket without any deposit needed.
Round the Clock Freerolls at PartyPoker
One of the biggest recent innovations at PartyPoker has been its tournament schedule, which keeps getting new boosts each month.
Starting in late March, the operator announced the launch of Round the Clock Freerolls, hourly freerolls which award $2,500 in Party Dollars every day.
Every hour of every day through April, you will have an opportunity to play in a $50, $100, $150, or $200 freeroll, with the biggest prize pools awarded in European peak times.
The best thing about Round the Clock Freerolls is that they don't take long to play either. Each lasts just about two hours in total.
This means you could easily play five or six of these bad boys in a single evening session of online poker and have a real shot at winning Party Dollars in each, which you can then use to enter a real money tournament on the platform.
Get yourself ready for the Sunday grind with our new Round-the-Clock Freerolls. ⏰

Boost your bankroll with freerolls at the top of the hour all day, every day! 🤑

Find out more 👉 https://t.co/cqTzMEb6wy pic.twitter.com/firTSMGPNo

— PartyPoker (@partypoker) April 1, 2023
The Sunday Party
While freerolls are fun to play in, there isn't all that much money to be won in them. The Sunday Party, on the other hand, is a whole different story.
Introduced early this year, The Sunday Party is the operator's new flagship tournament, which runs each Sunday at 7 PM GMT.
For a price of just $109, you will get a chance to play for a prize pool of at least $150,000 each and every Sunday in what might just be one of the softest fields for an event of this kind anywhere.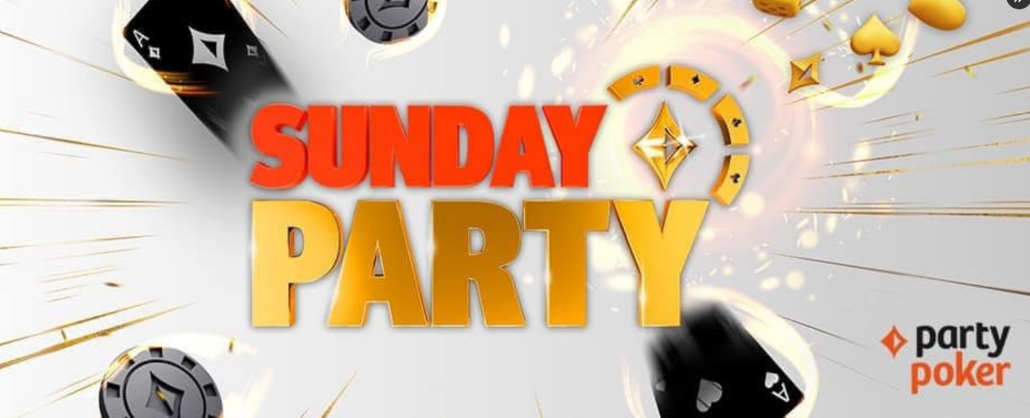 To make things even juicier, you can fight for your $109 seat every week in an array of satellite tournaments, with buyins from just $0.01.
MyPokerCoaching is giving you a free chance to play your very first Sunday Party without any deposit or ticket, with one FREE $109 Sunday Party ticket awarded to every new player who signs up to PartyPoker via our links.
The Sunday Carnival
Similar to the Sunday Party, the Sunday Carnival is a massive online poker tournament with a $50,000 guaranteed prize pool and a buy-in of just $22.
Each Sunday, at the very same time as Sunday Party (7 PM GMT), the Sunday Carnival invites players to enjoy the festive mood and play for huge prizes.
The Sunday Carnival is also an extremely soft event, with plenty of qualifiers and recreational players enjoying this tournament on their free Sunday evenings.
What's even more, PartyPoker is awarding regular Sunday Carnival players with a little something extra this April.
Join the Sunday Carnival on April 2, 9, and 16 to complete your Sunday Carnival Streak and win a free $16.50 Sunday Party Satellite ticket just for participating.
The PartyPoker Big Weekends
Weekends are the time to truly put all your knowledge of how to win at poker to the test and play in some of the most exciting PartyPoker tournaments of the week.
The fun starts on Saturdays, with the Big Saturday event available at 6:05 PM. This $215 tournament features a $30,000 prize pool and is the first glimpse of the amazing action to come on Sunday.
Top off your week with The PartyPoker Big Weekend, jam packed full of our biggest tournaments: The Big Saturday, The Grand, The Sunday Party and The Sunday Carnival. https://t.co/JVTuJHonyJ pic.twitter.com/tY8wn9621c

— PartyPoker (@partypoker) April 1, 2023
While the Sunday Carnival and Sunday Party are the two big ones you don't want to miss every Sunday, those with the bankroll to support it will also want to check out The Grand.
This $1,050 tournament with a $75,000 guaranteed prize pool is one of the best high-roller events you can play anywhere on the internet, and it's available every week.
Regardless of your bankroll, PartyPoker has a ton of action to offer each weekend of April, as low-stakes tournaments and satellites for the big ones run non-stop!
Daily Legends and Supers
Of course, the hectic poker atmosphere is not reserved just for the weekends and the special events like Sunday Party and Sunday Carnival. There is plenty of action going on all week long.
Each day, PartyPoker offers entry into a number of Daily Legends and Supers, events with a range of buy-ins from micro to high and juicy guaranteed prize pools.
Daily Supers run each day at 7 PM GMT, along with special midnight and Sunday editions, and significantly boosted prize pools.
Finally, each day of the week at 8 PM GMT (and at 4 PM on the weekends), you can also jump into The Extra, a $5.50 daily event with a great prize pool, fast structure, and crazy action.
Join PartyPoker Today!
There has hardly ever been a better time to play at PartyPoker, with tournament action heating up each month and plenty on the schedule for all types of players and all bankroll sizes.
Ranging from hourly freerolls for all the novices out there to events like Sunday Party and The Grand, PartyPoker has just the right tournament for everyone every day of the week.
Join PartyPoker today to get your FREE $109 Sunday Party ticket on top of the sign-up bonus, your amazing PartyPoker welcome bonus, and access to some of the very best online poker tournaments anywhere in the world.