Best WSOP Tournaments to Play in 2023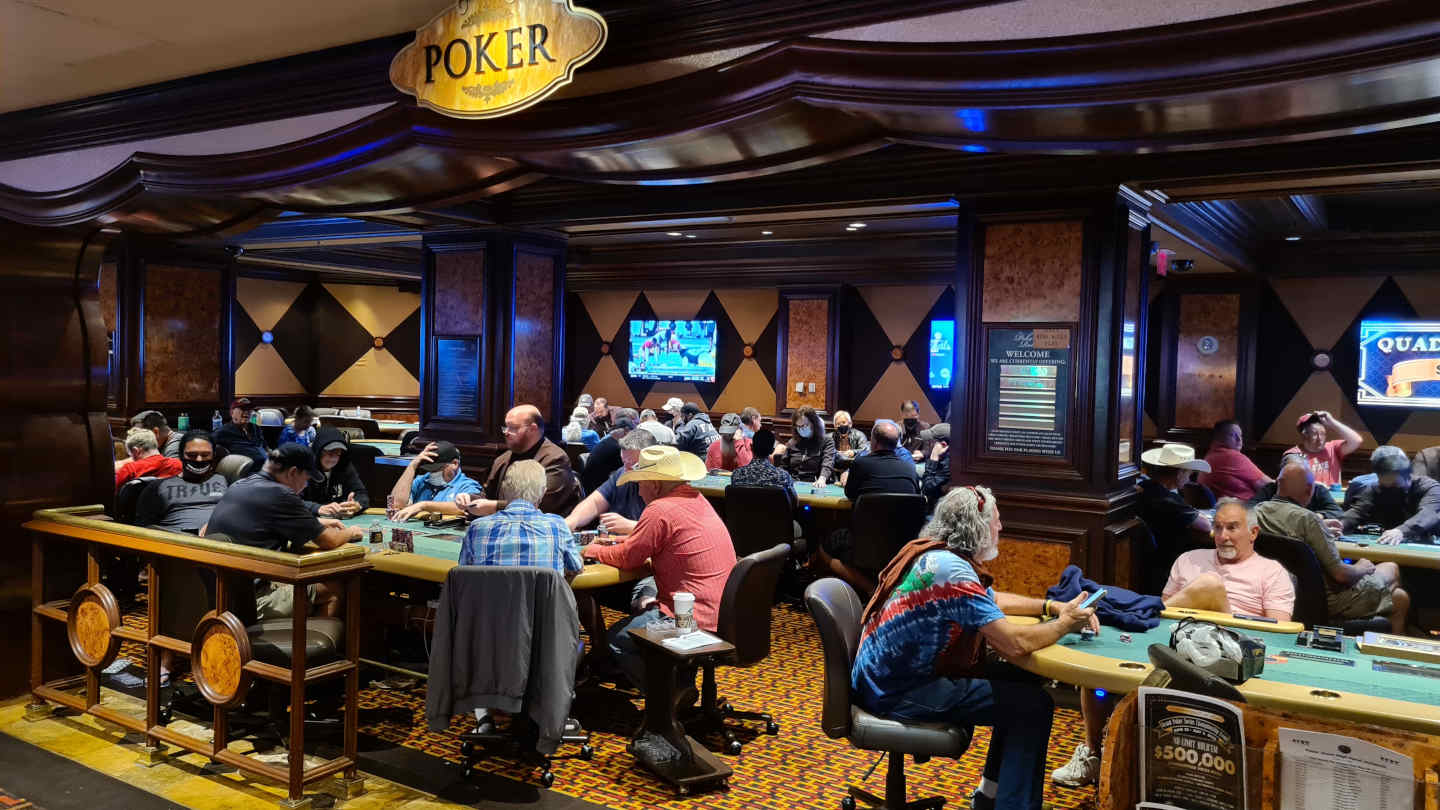 The 54th Annual World Series of Poker (WSOP) is just around the corner, and it's high time to start thinking about the tournaments you want to play this year.
The WSOP schedule has been out for a while, and we have discovered that some new events are being added this year in addition to the dozens of those we have grown accustomed to by now.
The new WSOP venue at Horseshoe and Paris will be able to handle more tables and more action than ever before. Thus, many experts expect 2023 to be the biggest year for the WSOP yet.
We take a look at a few WSOP events you don't want to miss in 2023 with a special focus on the ones you can play on a budget.
WSOP Event #3 – $1,000 Mystery Millions
The $1k Mystery Millions is one of the new events being added to the WSOP schedule this year, and it should be one of the most entertaining tournaments of the year.
The mystery bounty format has only been available at the Series since last year, and it's already a huge hit with the players, as winning that huge mystery bounty is one of the best feelings you can get in tournament poker.
With $1 million reserved for first place and an additional $1 million for the top bounty prize, this event should be absolutely epic, and is probably the best one you can play for a thousand dollars.
Subscribe to the WSOP YouTube channel for a chance to win $1,000,000! 📷We're giving away one seat to the $1,000 Mystery Millions tournament kicking off Wednesday, May 31st. Click the link to learn more! https://t.co/g3OiB3CiTy

— WSOP – World Series of Poker (@WSOP) May 26, 2023
Multiple Day 1 flights will be available, starting from May 31, which means you will need to be in Las Vegas in the early days of the Series to jump into this one.
You can expect thousands of runners in the Mystery Millions, as it is likely to be one of the biggest events of the year.
WSOP Event #18 – $300 Gladiators of Poker
The smallest buy-in at the WSOP is getting smaller and smaller by the year. This time around, you will be able to play a bracelet event for just $300.
That, however, does not mean you won't be playing for the big bucks, as the event carries a massive $3,000,000 guaranteed prize pool, and is likely to be the largest field for this kind of a buy-in this year.
Multiple Day 1 flights will be available with two re-entries per flight, and you can expect to see at least 10,000 people playing, although a much higher number would not be surprising, either.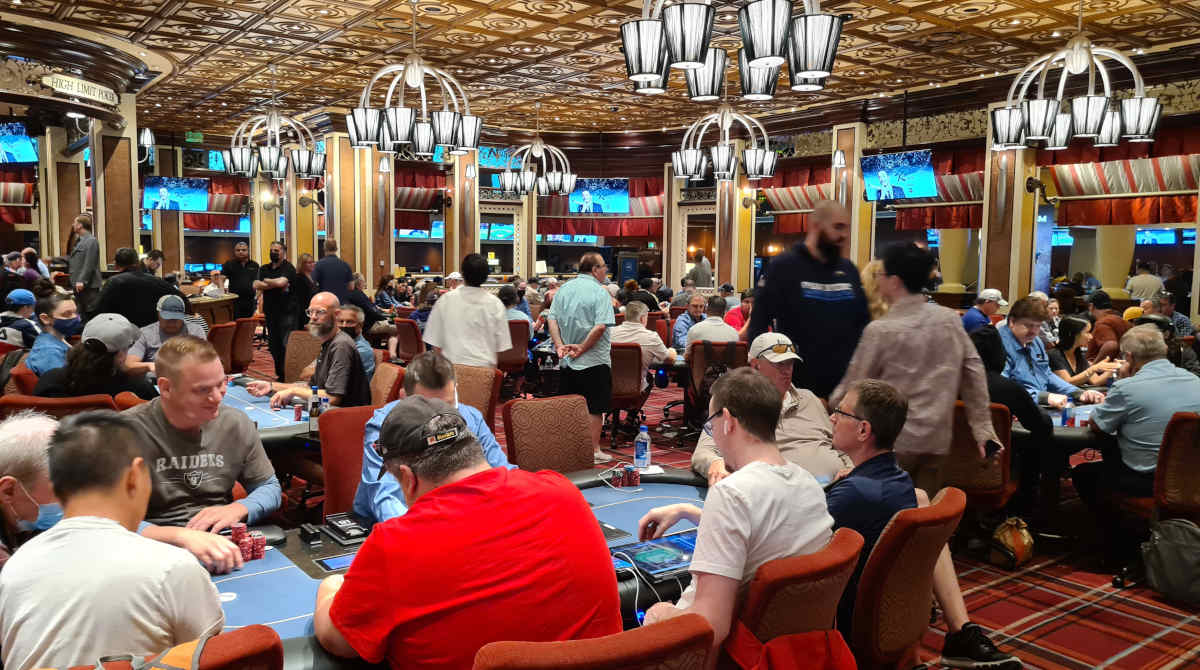 The structure for Gladiators of Poker is quite decent as well. Players will start with 30,000 in tournament chips and the blinds will go up every 30/40 minutes, which is amazing value for such a low buy-in.
If you are in Sin City starting June 7, you should not miss a chance to jump into Gladiators of Poker and have a shot at your share of the $3 million prize pool.
WSOP Event #51 – $1,000 TAG Team NLH
One of the most unique events at the WSOP for many years now, the $1k TAG Team tournament is super fun to play, and is one of the few opportunities to truly share the experience with your poker friends.
In the TAG Team event, you will get an opportunity to play with one other person, as you take turns playing poker and advancing through the field.
Patrick Leonard (@padspoker) and Espen Jørstad (@UhlenPoker) mount the comeback to win their first bracelets and $148,067 in the @WSOP $1K Tag Team!@JamieKerstetter and @CoreyPaggeot held a 6 – 1 chip lead, but the cards swung the match for Leonard and Jørstad to claim victory. pic.twitter.com/v0uJ6BPmwc

— PokerGO (@PokerGO) June 30, 2022
Some famous couples have gone deep and won this event in the past, and there is no reason you can't go after your first WSOP bracelet with a close friend or your significant other at the 2023 WSOP.
The TAG Team event structure is great as well, with blinds going up every hour and 20,000 starting chips allowing for plenty of play in the early levels.
If you are going to the WSOP to have some fun and fully enjoy the experience, TAG Team tournament on June 22 is one you don't want to miss.
WSOP Event #53 – $1,500 Millionaire Maker
Another opportunity to become a poker millionaire will be available in Event #53, the $1,500 Millionaire Maker, an event we have already seen at the WSOP in the past.
For a modest buy-in fee, you will get a shot of playing for a guaranteed $1,000,000 first place prize, which also means a massive prize pool that will guarantee plenty of solid payouts.
A single re-entry per flight, one hour levels, and 25,000 chips to play with should be plenty to get even seasoned pros into the mix, but a soft field made up of tons of recreational players is definitely to be expected.
Millionaire Maker will be available right around midway through the Series. This makes it a must-play for most players traveling out to the WSOP this year, as most will be there on June 23 when it kicks off.
WSOP Event #70 – $400 COLOSSUS
The Colossus is yet another WSOP event we have seen in the past and that's had tremendous success over the years.
This year's Colossus promises to be yet another hugely successful tournament, although it does offer only two starting Day 1 flights and only one re-entry is allowed per flight.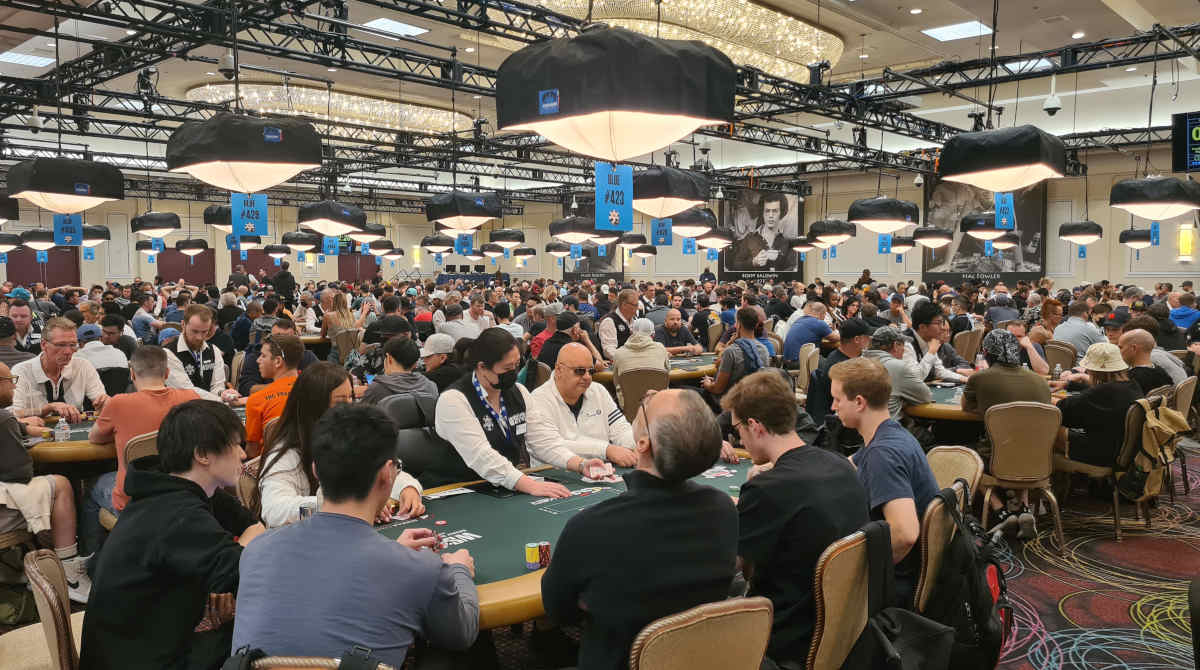 That said, previous versions of Colossus have had huge turnout and prize pools, and there is no reason to believe anything will change in 2023 in that regard.
With a $400 buy-in, the Colossus will be one of the best opportunities to win the big bucks for an affordable price, so make sure to jump into this one if given the opportunity.
WSOP Event #76 – $10,000 NLH Championship (Main Event)
If you only have the bankroll or the time to play a single $10k event at the 2023 WSOP, the Main Event is the obvious choice.
Most experts expect the 2023 Main Event will attract the biggest field in its history, which means you could be a part of something truly special if you happen to make a deep run.
The Main Event is by far the softest tournament of the year with a $10k buy-in, and it could be even softer this time around with such a huge turnout expectations.
The super slow structure and lack of re-entries means it's a great chance to turn a $10k buy-in into a fortune and become a poker superstar overnight.
Plenty of online and live satellites for the Main Event will be running throughout the early weeks of the Series, so make sure to at least try and book your Main Event seat for a chance to join the ranks of poker legends like Phil Hellmuth, Chris Moneymaker, and others.