Claim Your PartyPoker Welcome Bonus for Unparalleled Returns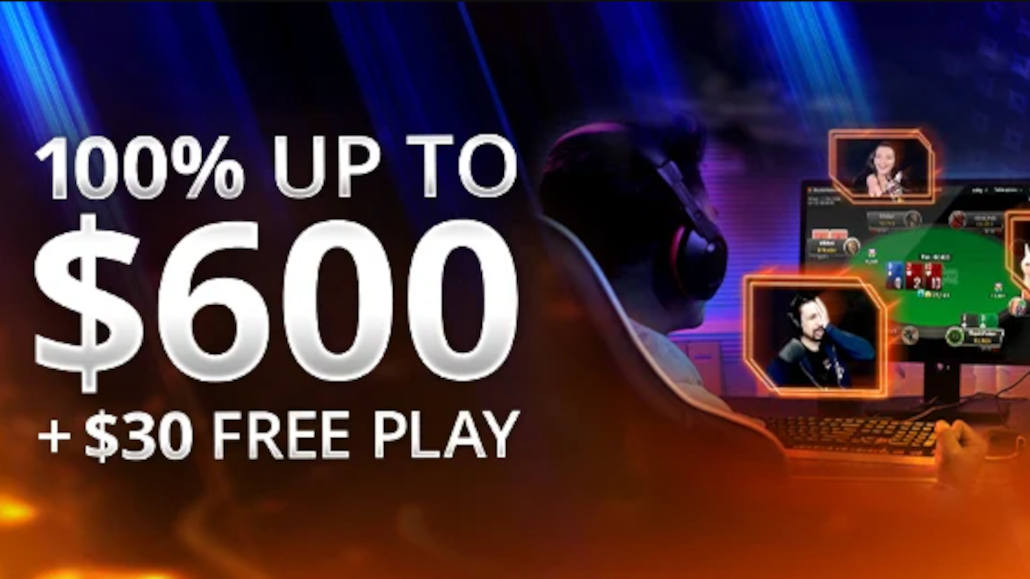 Partypoker has been one of the leading online poker platforms since the days of the Poker Boom, setting the standards for the rest of the industry and offering some of the best deals for players across the continents.
Even in 2023, PartyPoker still offers one of the most lucrative welcome bonus packages, with up to $600 in cash and $30 in tournament tickets available to all newcomers.
All you need to do to become eligible for the partypoker welcome bonus package is sign up for a free player account on the platform. We will discuss the exact details of claiming each part of the package in the further text.
If you enjoy online poker and live in one of the many countries whose residents can join play at partypoker, head on over and download the partypoker software to your device to claim this lucrative bonus offer today.
Up to $30 in Tournament Tickets for All Depositors
Setting up an account with partypoker is quick and easy. Once you have done it, you will immediately have an opportunity to claim the first part of the welcome package.
Depositing just $10 into your account will award you with $10 in tournament tickets, while depositing a minimum of $20 will trigger the full $30 bonus, awarded in tournament tickets.
The tickets will be distributed as follows:
$10 Tickets Package
Day 1: 2x $1 SPINS Ticket + 1x $5.50 MTT Ticket
Day 2: 4x $0.25 SPINS Tickets
Day 4: 1x $3.30 MTT Ticket
Day 6: 4x $0.25 SPINS Tickets
$30 Tickets Package
Day 1: 1x $5.50 MTT Ticket
Day 2: 2x $1 SPINS Tickets
Day 3: 1x $5.50 MTT Ticket
Day 4: 1x $5 SPINS Ticket
Day 5: 3x $2.20 MTT Tickets
Day 6: 2x $3 SPINS Tickets + 1x $3.30 MTT Ticket
Both tickets' packages will allow you to get acquainted with multi-table tournaments at partypoker, as well as the popular jackpot SNGs called SPINS, which give you a chance at mind-blowing jackpots.
The tournament tickets will be added to your account, and you will be able to use them at any tournaments of the appropriate game type as soon as you make your first deposit worth $10 or $20.
Up to $600 in Bonus Money for Depositors

Depositing with partypoker will not only trigger the tournament tickets portion of the promotional welcome package but also the first deposit bonus worth up to $600.
Depositing any amount of $10 or more will trigger the deposit bonus, which will be worth exactly 100% of your deposit, up to $600.
This means you will need to deposit $600 into your balance to make full use of the bonus, but you will also receive a 100% match on any smaller deposits.
The bonus is paid into your account immediately upon deposit but will be restricted once you receive it. You will have a period of 90 days to clear the bonus or as much of it as you manage in that timeframe.
The deposit bonus is paid out in increments of 10% of the total value, and you will need to accumulate 4 Loyalty Points for every $1 of bonus money you want to release.
For example, if you get a $300 welcome bonus, it will be released in $30 increments every time you accumulate 120 Loyalty Points.
Loyalty Points at partypoker are awarded at a rate of 2 to 4 LPs awarded for every $1 paid in rake, with certain games like fastforward poker paying 4 points for $1 in rake and making the welcome bonus equal to 100% cashback while it is active.
Head on over to partypoker right now to claim this incredibly valuable welcome bonus offer and build up your bankroll in no-time with unparalleled return on every dollar you pay in rake.