GTO Sensei – Is Poker Coaching Moving to Your Phone?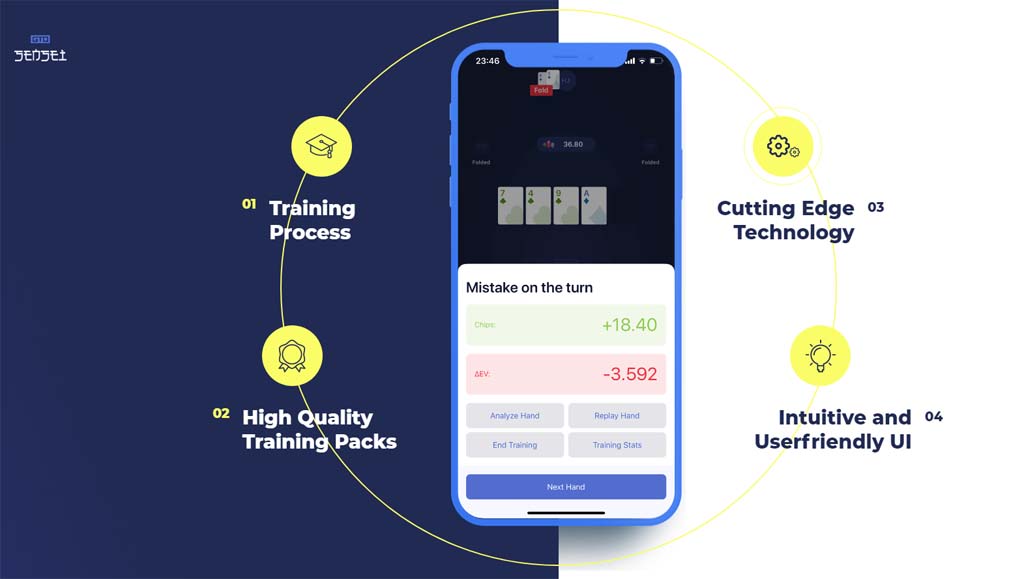 In today's modern world, everything is moving to phones. With handheld devices getting more advanced and powerful, people are getting used to the idea of being able to do pretty much everything from their phones.
When it comes to online poker, it has always managed to keep up well with the trends. Mobile apps for playing on your phone have been around for a long while and have gotten much better in recent years.
But, there is more to poker than just playing. Constantly working to improve your game is very important.
It seems that poker training is slowly but surely moving towards phones as well.
There is an increasing number of apps designed to help you get better that you can have on your person at all times.
Can You Really Learn Poker Using Your Phone?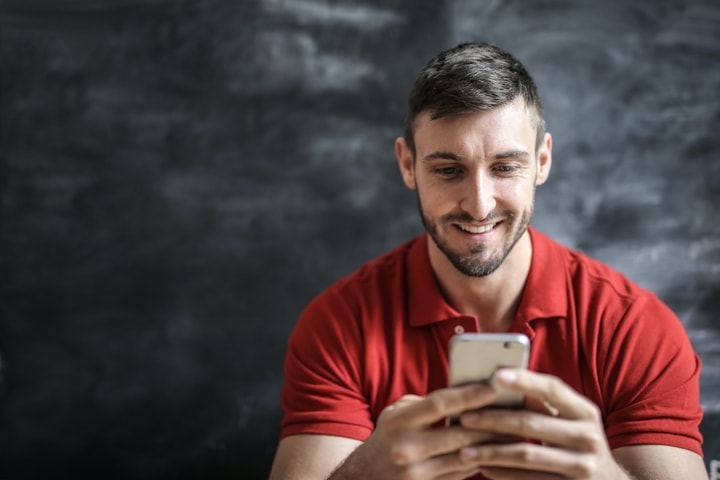 Images from Pexels
I will admit that the idea doesn't sound very legitimate or appealing at first. But that initial impulse is probably caused by the fact I'm used to a different approach to poker training.
But times, they are a-changing.
Today phones are more powerful than many home computers from a few years ago so they definitely meet technical prerequisites to serve as platforms for all sorts of poker coaching platforms and systems.
The proper implementation is key here as the offered content needs to be optimized for the mobile interface.
This is the challenge that those trying to move poker training to handheld devices face and it's not an easy one to overcome. That said, some companies have made significant moves in this field, promising an exciting future.
Introducing GTO Sensei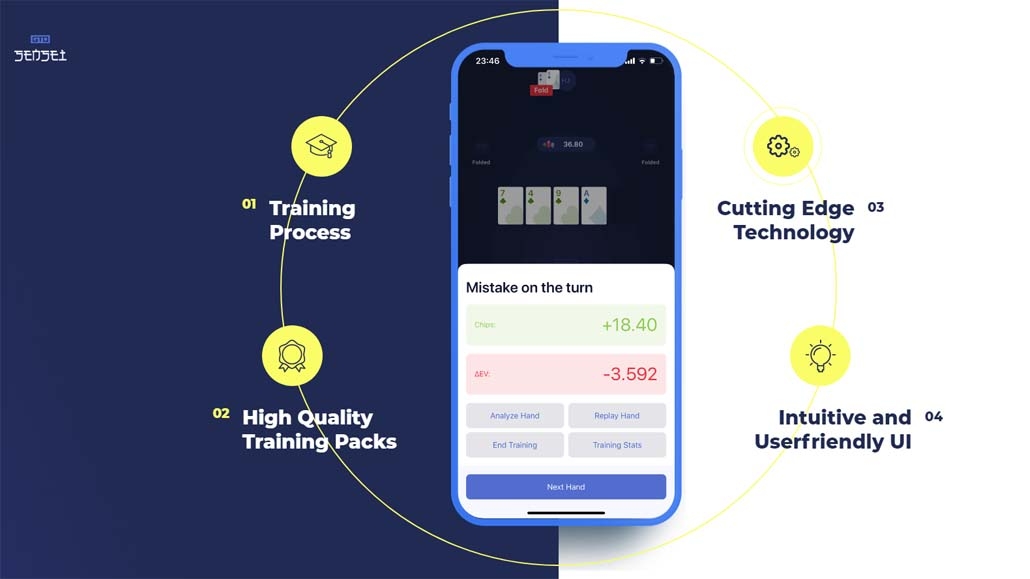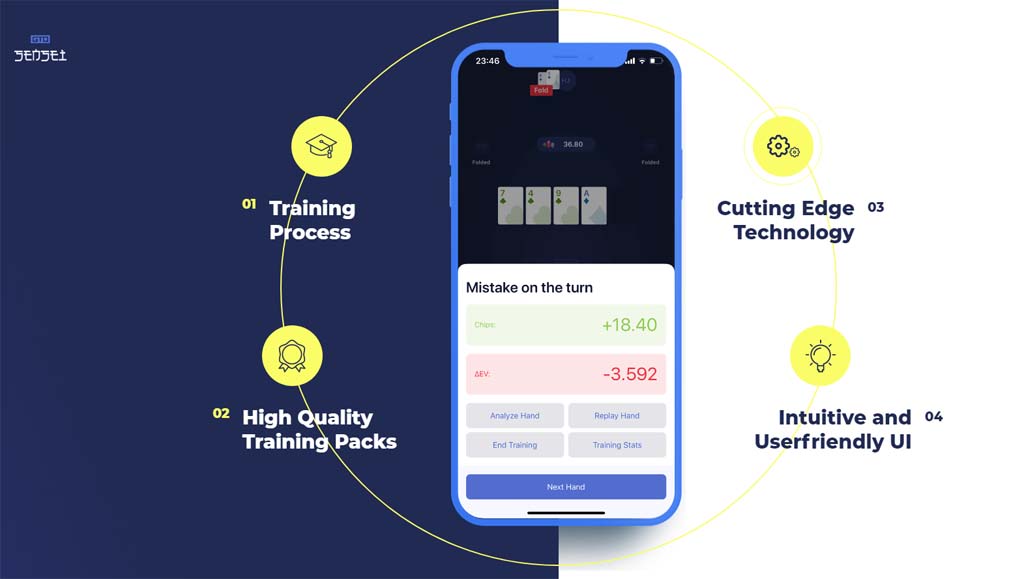 GTO Sensei is one of the first poker training apps that fully focus on mobile users. Developed by SimplePoker, the app aims to teach you how to play the GTO strategy and it does a pretty good job of it.
There are several different training packs you can get individually, covering cash games, MTTs, sit and goes, and even Spin & Go tournaments. So, whatever your area of interest might be, the app has you covered.
GTO Sensei isn't free but you can download the app and try it out with the Free GTO Training Pack to see if it's right for you.
If you're familiar with the concept of solvers, you'll understand what powers this platform. Basically, the app features millions of different poker hands scenarios calculated using advanced GTO solvers, providing you with correct play for almost any situation.
Here's how it works behind the scenes. The team chooses professional players and coaches who are tasked with building game trees for their area of expertise. Once completed, the file is returned to the GTO Sensei team.
They'll then use the particular game tree file and run it on powerful servers to solve it with a very high degree of accuracy. Based on this solution, the app will then create training scenarios.
The way you'll learn with GTO Sensei is by playing against the artificial intelligence that plays the GTO strategy.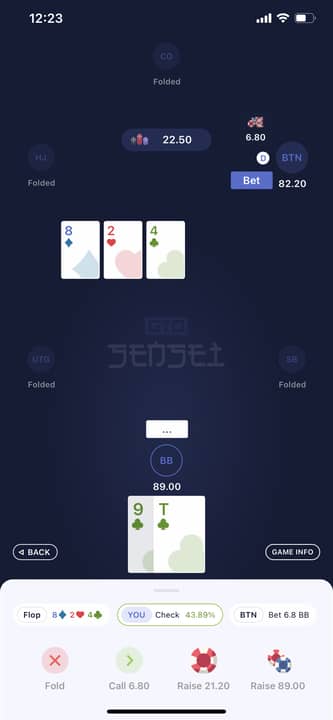 So, you pick your format (MTTs, 6-max or HU cash, sit and goes, etc.), and the app will create scenarios for you to try and solve.
Of course, it wouldn't be much of a training app if all you could do was play.
GTO Sensei will analyze your play and let you know about any mistakes you might be making and suggest ways to improve moving forward.
You choose actions based on the constructed game trees. The app then analyzes your choices and lets you know what you did right and where you deviated from the GTO and how much EV you lost because of these deviations.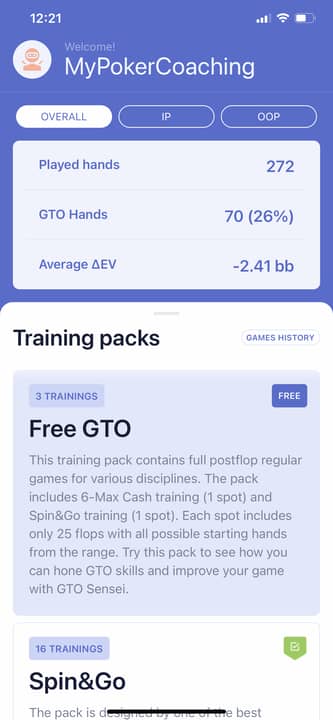 Nice design and user-friendly interface will help you quickly figure out how the app works so you can fully focus on the training part instead of wasting time trying to understand what button does what.
It is also worth mentioning that it was developed by the team behind Simple GTO Trainer, which is an established and powerful tool, so you can be sure they will deliver.
I had high expectations trying it out, and to say that I was not disappointed would surely be an understatement.
Advantages of Mobile Training Apps
A few years back, I'd be very skeptical about a mobile app promising to teach you the GTO strategy. Knowing how complex game trees can get, it seems unlikely that a phone would have the capacity to tackle this area of the game.
Today, however, phones have come a long way, and the bulk of the information can be calculated ahead of time and made available through the app.
It's definitely possible for someone with the required know-how to make a quality GTO app.
And the advantages of such an app are numerous. Learning GTO is a long and quite often boring process. It's not the most entreating part of poker for sure but it's what's required in today's tough games.
If you can have access to a tool such as this at all times instead of only when you're at home sitting in front of your computer, you'll be able to find much more time to do some training. You can run through some hands and check out some scenarios whenever you have a few minutes of free time and feel like it.
And this applies to all sorts of training apps, not just the GTO-focused ones.
Suppose the training content is properly adjusted for the mobile interface to involve less reading or watching and more interaction.
In that case, these apps can help people improve their game in a completely new and different way, and with poker software getting better and better, it is not hard to imagine this happening soon.
For example, our previously mentioned GTO sensei tool can already offer you:
Modern and intuitive interface
Ability to use complex game trees
Option to analyze your hands and replay them
A way to synchronize training statistics between devices
Option to download training in advance and use it even in the absence of the Internet
Is Mobile Coaching the Way of Future?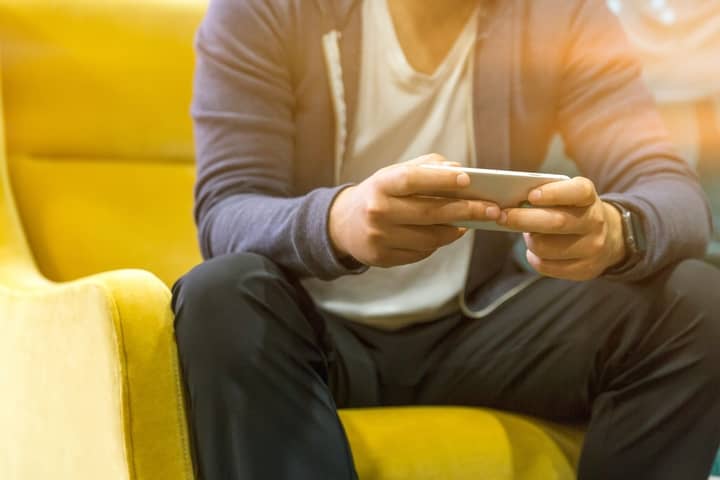 It's probably too early still to say that mobile training apps will substitute traditional poker coaching. Most of these are still in their early stages and it will take some time for the poker community to take to them.
That said, the concept offers some interesting advantages and could prove quite beneficial for casual players who don't have the time to study poker the old-fashioned way.
While most casual players won't sit down for a couple of hours to study poker exclusively, they probably won't mind playing out some scenarios on their phones to see if they can beat the machine. By doing that, they'll get better at poker, even without realizing it.
Mobile poker training apps could have a very bright future ahead, targeting a completely different player group.
It might be true that you won't become the GTO strategy wizard just by playing some hands on your phone every now and again, but your understanding of the concept will improve. The more you do it, the better you'll become.
Finally, these mobile apps could be a great stepping stone for new players who don't know where to go after reading some poker tips for beginners. They can help create the drive and the motivation to take the next step and really pick up on their poker training.