Kane Kalas Poker Journey: Singing Talent Turned Poker Pro
Image from Upswing Poker
Born in Pennsylvania, Kana Kalas is a poker player who had the potential to pursue a variety of careers, as his family was neither poor nor anonymous.
Yet, Kalas encountered poker while on a path to becoming an opera singer or announcer and fell so deeply in love with the game that he left it all behind and devoted years of his life to poker.
Kane's journey may be quite different from that of many young poker players, but the results of it have been fascinating, as he became one of the bright young stars of the game.
With over a million and a half won in tournaments and millions more made in the cash games, Kane has secured both a great amount of wealth and the kind of fame that comes with it.
Let's take a deeper look at Kane's life and career and find out just how he got to where he is, what Kane Kalas' net worth is today, and what he's been up to lately.
Kane Kalas' Poker Career Highlights
Started playing poker online in 2008 while studying at the University of Miami. Took a break from school to play poker and never looked back.
Placed 2nd at the World Poker Tour Borgata Poker Open Main Event, where he scored his biggest live cash of $500,364.
Appeared on several episodes of Poker Night in America on CBS Sports, where he played $25/$50 No-Limit Texas Hold'em cash games against poker superstars.
Won a huge $2.18 million cash game pot on live television against Jason Koon while playing on a Triton Poker cash game. This was the largest recorded cash game pot at the time of filming.
Created the ultimate Short Deck Hold'em course for Upswing Poker.
Kane Kalas' Youth and Poker Beginnings
Kane Kalas was born on May 11, 1989, in the town of Media, Pennsylvania, a suburb just outside of Philadelphia.
In this small town, Kalas had a great childhood and grew up in a loving family. He loved watching sports growing up. His legendary father, Harry Kalas, who, among other things, narrated features on Inside the NFL  and called games for the Philadelphia Phillies had a great influence on him.
Once Kane hit puberty himself, it became obvious to everyone that he inherited his deep and smooth voice of his father.
During a mandatory musical in school, Kane took vocal lessons with a coach who saw great potential in him.
He did so and began singing classically in middle school, something that was unique for his age and drew a lot of attention towards him.
Kane went to high school in Wilmington, Delaware, where he focused on opera. When the time came to decide on a college and career path, Kalas couldn't choose between music and broadcasting, so he went to a school that offered great programs for both – the University of Miami.
While attending university in Florida and trying to decide on where he wanted to take his life, a new passion for poker was discovered that changed all the plans he may have had in his head for the future.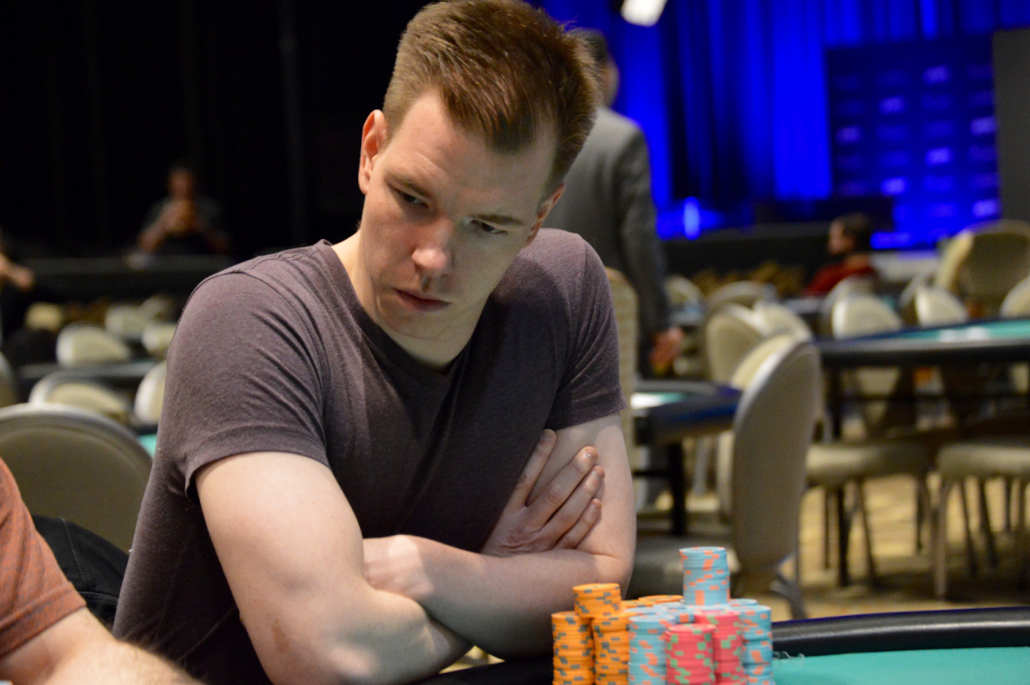 Image from theborgata.com
During his childhood, Kalas' father was a recreational gambler, and the thought of finding a way to beat the game consistently for profit intrigued Kane even from such a young age.
But it wasn't until his freshman year of college that he discovered poker, a perfect game that brought back the thoughts from his childhood.
After watching his friend win some money consistently at online poker, Kalas threw himself into the game and began playing full-time.
He asked a friend from high school, who had dropped out to play full time, to teach him how to play. He obsessed over poker, and in just a few months, combining hard work, training materials, and a lot of practice, Kalas became a pro.
Playing poker online, however, is quite time-consuming, and with his double majoring in both broadcasting and theatre arts, the demanding courses didn't allow Kalas the luxury of playing 40 to 50 hours a week.
To try his hand at poker, Kane took a break from school, dividing his time between Malta and Costa Rica.
With the time and dedication now available, Kalas was able to continue improving his skills, and he hasn't looked back since.
Although Kane can no longer play online poker in Miami, he sends a check to the University of Miami every semester to keep his credits alive, This so he can keep his options open in case he ever decides to return and finish the remaining few semesters.
Kane Kalas' Professional Poker Career
Kane Kalas started his poker journey playing cash games, with his hardworking approach helping him rise to the top.
When the game dried up and money shifted elsewhere, Kalas learned to adapt and had to stay light on his toes.
Before Black Friday, Kalas played heads-up games almost exclusively and was very picky with who he played the games against.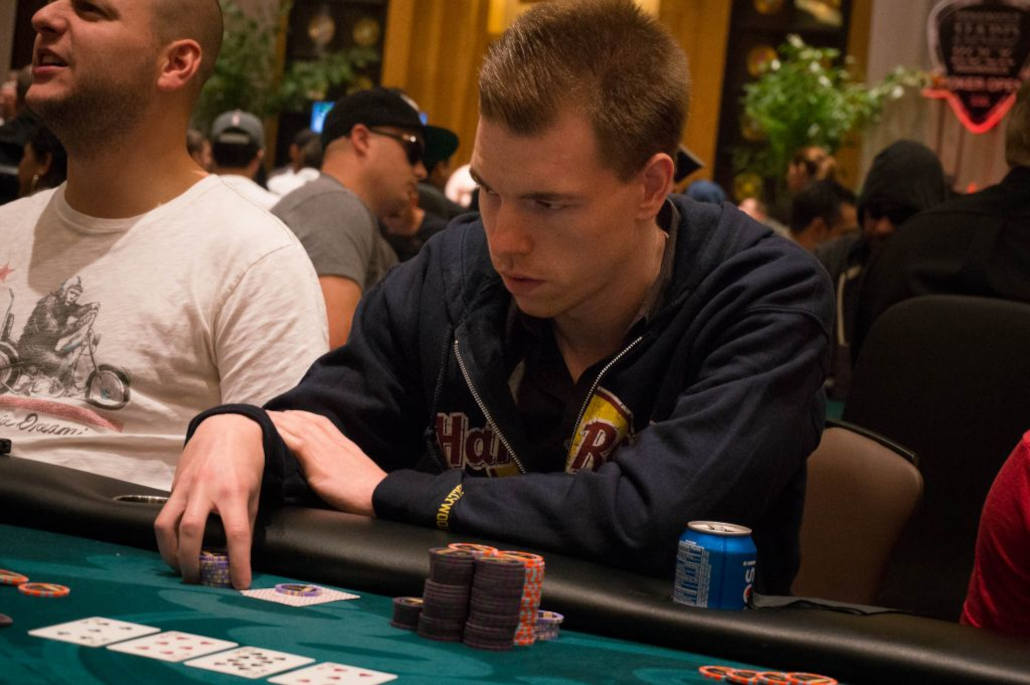 Image from seminolehardrockpokeropen.com
It was a very profitable and, reportedly, an easy endeavor for him. Afterward, however, he admitted that the online environment wasn't nearly as good, and it became much harder to make a living playing poker.
A characteristic of his that allowed him to rise to the top is that he truly viewed poker as a profession from the beginning.
Poker was not a way to rise to fame or a chance to boost his ego, but rather a way to have a great income doing something he truly enjoys.
Considering the career options Kane had set for himself in college, poker was ironically the option with the least amount of risk involved.
If he took up a path to become a professional opera singer, for example, dedication and hard work might still not have yielded any results, whereas those factors led to success in poker.
To continue making money after 2011, Kalas switched his sights to live tournaments and started traveling much more.
In 2013 he made a deep run  at the World Series of Poker $1,500 Millionaire Maker tournament, where he placed 31st and took home $32,882, just nearly missing out on a massive score.
In 2014 he appeared at the WSOP again, at the $10,000 World Championship – No-Limit Hold'em Main Event, where he placed 115th and won $42,141.
Later that year, he placed 2nd at the WPT Borgata Poker Open. There he scored his best live cash of $500,364.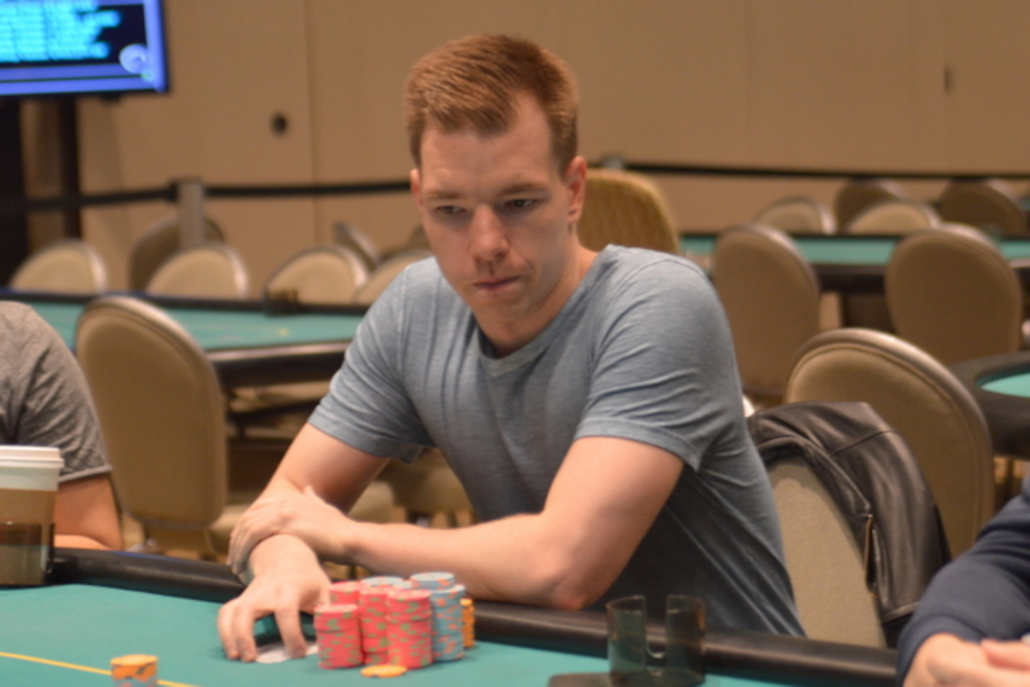 Image from theborgata.com
After this win, he gained a great amount of publicity, only advancing his career further. His performance at the 2014 WSOP was featured on ESPN's broadcast, and his WPT final table appearance aired on FSN.
In an interview after the event, Kane said:
"I am very happy with how I played at Borgata and had an amazing experience…It's only been a little over a year since I really started playing live tournaments, so to get such a great result this early on is a nice surprise."
At this time, Kalas realized that there was more money to be made playing live tournaments than there was playing online poker, with $5/10 stakes usually being the highest around.
He continued to play tournament poker and had quite a few more impressive performances in the past few years.
At the 2015 Aussie Millions Poker Championship, Kane placed 2nd in the A$1,500 No-Limit Hold'em 'Deep Freeze' event, where he took home A$71,350. In 2016 At a WSOP $5,000 No-Limit Hold'em event, he placed 10th and won $44,208.
In 2018 at the Borgata Summer Poker Open in Atlantic City, Kalas won the second-largest cash of his career at the $2,700 No-Limit Hold'em – Summer Poker Open Championship, where he placed second for $205,264.
From 2013 to 2019, Kane has been living a comfortable life by steadily and consistently participating in tournaments all over the world.
Having spent a lot of time rubbing elbows with high rollers in Asia, Kalas discovered another interesting game variation: Short Deck Hold'em.
Based on the original game, Short Deck is much more action-packed and attracts people with big bankrolls who like to play a lot of hands. So, Kane spent a lot of time studying the game, eventually becoming one of the best players around.
So much so, in fact, that he was engaged by Upswing Poker, one of the best poker training sites out there, to create an in-depth course about the game.
To this day, this course by Kane Kalas remains the best resource you can find if you want to learn the ins and outs of 6+ Hold'em, from basics to advanced strategies.
Kane Kalas In The Media
Kalas has been featured in six episodes of Poker Night in America on CBS Sports, where he played $25/$50 No-Limit Hold'em cash games against the likes of Dave Eldridge, Todd Brunson, Shaun Deeb, and more. The first episode where Kane appears aired on November 20, 2017.
In May of 2018, Kalas took part in the Triton Super High Roller series held in Montenegro, where he was surrounded by the likes of Phil Ivey, Patrick Antonius, Tom Dwan, and other superstars.
He won a whopping $2.18 million pot in the Triton Cash Game in a hand where he went head to head with Jason Koon.
With a set of Ts against Koon's top pair, Kane set a record at the time for being the winner of the biggest pot in televised poker history. Since then, the record has been broken. However, it's still in the top 10 greatest televised poker wins.
Kalas dabbled in poker commentating as well, a hobby that he enjoyed greatly. He regularly commentated on Borgata events like the World Poker Tour or Borgata Open, and he later worked in the booth for PokerGO during the WSOP.
On his Twitter account @KaneKalas, he regularly tweets about his personal interests. He gives his opinions on sports, poker, and investing to his 3k followers.
Over on his Instagram, he does the same, along with sharing a few personal pictures with his girlfriend Amanda Duckworth and his family.
Kane Kalas' Net Worth
In recent years, Kalas has thrown himself into the world of finance and opened a hedge fund called Crystal Oak Capital a year and a half ago.
Along with this, he has invested in cryptocurrency and taken to trading in order to sustain himself and spread his interests beyond poker.
Although his hedge fund is doing well, Kalas has stated that he doesn't make a great amount of money off it just yet and hopes to do so within the next few years. About 95% of his income now comes from trading.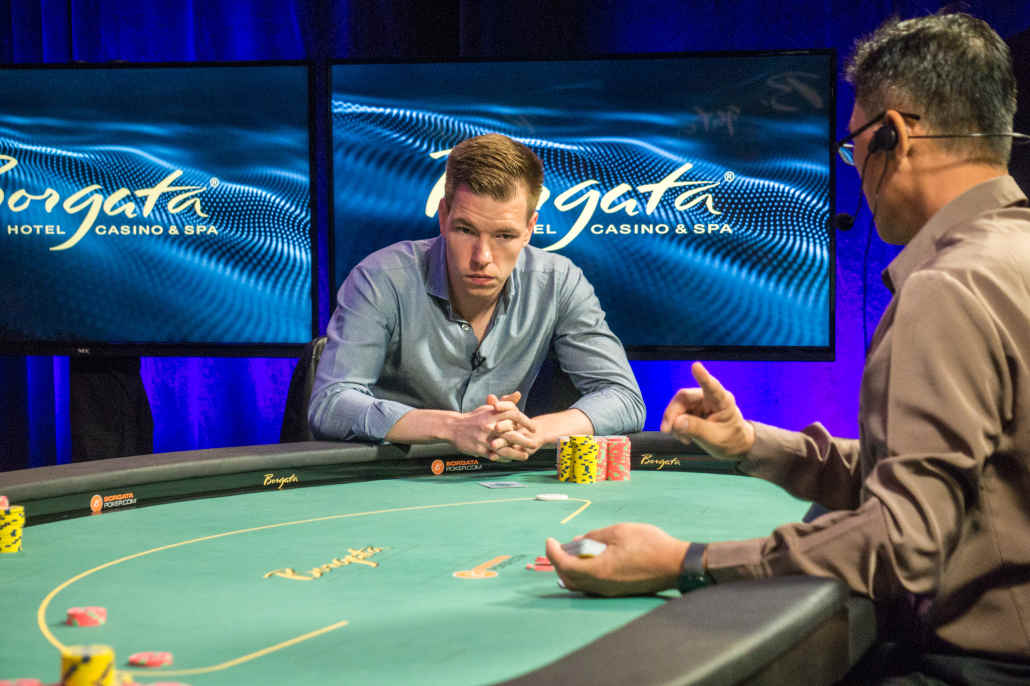 Image from theborgata.com
His time in poker over the years has resulted in a total of $1,584,341 in live earnings, with his best live cash being from the WPT Borgata Open, where he placed 2nd at the $3,500 NLHE event for $500,364.
Given his endeavors in business and his success as a poker player for many years, we can assume that Kane Kalas' net worth is in the $5 million region, with a clear tendency to grow tremendously over the coming years.
Where is Kane Kalas Today?
In a recent interview on Doug Polk's podcast, Kalas talks to poker fans about where he has been in the past two years, as he hasn't been seen on the tournament circuit since 2018.
He explains that in 2018 he moved to Puerto Rico and started concentrating on investing in both cryptocurrencies as well as traditional equities rather than poker.
The favorable tax status offered by the island's Act 22 offers incentives for citizens, including no capital gains taxes for investors.
About a year and a half ago, he launched Crystal Oak Capital, his hedge fund, which he now dedicates most of his time to, although he tries to play poker wherever he can.
Although he says that most of his income comes from trading, he has high hopes for his hedge fund and hopes to make a great living off its success in the upcoming years.
Kane reportedly purchased his first Bitcoin when the price was just about $100 in 2013 and has continued purchasing throughout the years.
As we can see from the amount of his private life he shares on social media, Kalas enjoys a life of travel and good food accompanied by his girlfriend and great friends.
He still lives in Puerto Rico but has recently traveled all around Texas as well. With the amazing weather, food, and culture on the island, he couldn't have imagined a better place for himself to continue his career and enjoy the lifestyle it has afforded him.