Kelly Minkin's Poker Journey: Balancing Poker Life & Successful Career in Law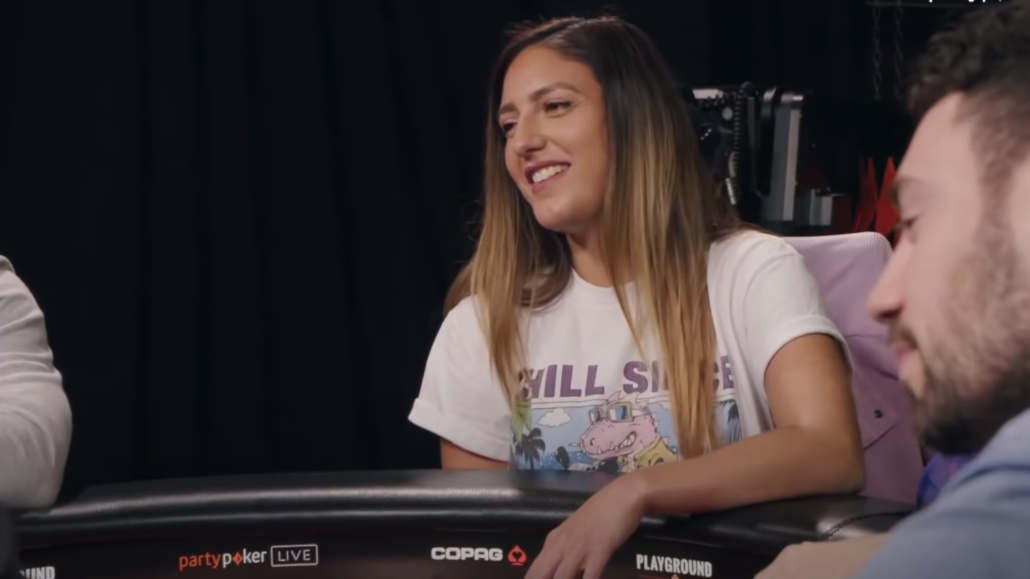 Time and time again, women have proven that they have what it takes to play poker just as well as men.
Although the world of poker is primarily dominated by men, there are many female poker stars who have managed to shine under the spotlight and win big at the poker tables.
Amongst that group of women is one Kelly Minkin, who arrived on the scene in 2013 and was propelled to stardom by her incredible performance at the 2015 World Series of Poker Main Event. Since 2015 she has been steadily playing live tournaments as a part-time job.
For a player who plays poker part-time with a challenging day job, Minkin has proven her go-hard mentality, never straying from her passion for poker throughout her life.
Kelly Minkin Career Highlights
Started her poker career in 2013, coming second in the $1,000 buy-in Arizona State Poker Championship for $151,983, which she played at her father's request.
Grew more famous when she became the last woman standing at the World Series of Poker Main Event in 2015, eventually placing 29th overall and taking home $211,821.
Became GPI's 2016 Female Player of the Year at the American Poker Awards.
Placed 50th at the 2018 WSOP Main Event, where she was again the last woman standing, winning $156,265.
Also in 2018, she placed 3rd at the $5,000 No-Limit Hold'em WPT bestbet Bounty Scramble Main Event for $146,973.
Kelly Minkin's Early Life and Road to Poker
Kelly was born in Waukesha, Wisconsin, and she grew up in Milwaukee until she was eight with her two brothers, Ronnie and Donny, and her real estate agent mom and property manager father.
At the age of eight, her family decided to move to Phoenix, Arizona. She describes herself as a tomboy child who was growing up with two brothers, trying to fit in with them.
She was really interested in sports, especially softball, basketball, volleyball, and she ran track in school.
Minkin was competitive and loved to keep herself busy from a young age. Along with her athletic interests, she played piano, loved to paint, and even water skied throughout high school.
When the time came to go to college, Minkin decided to stay close to home and attend the University of Arizona.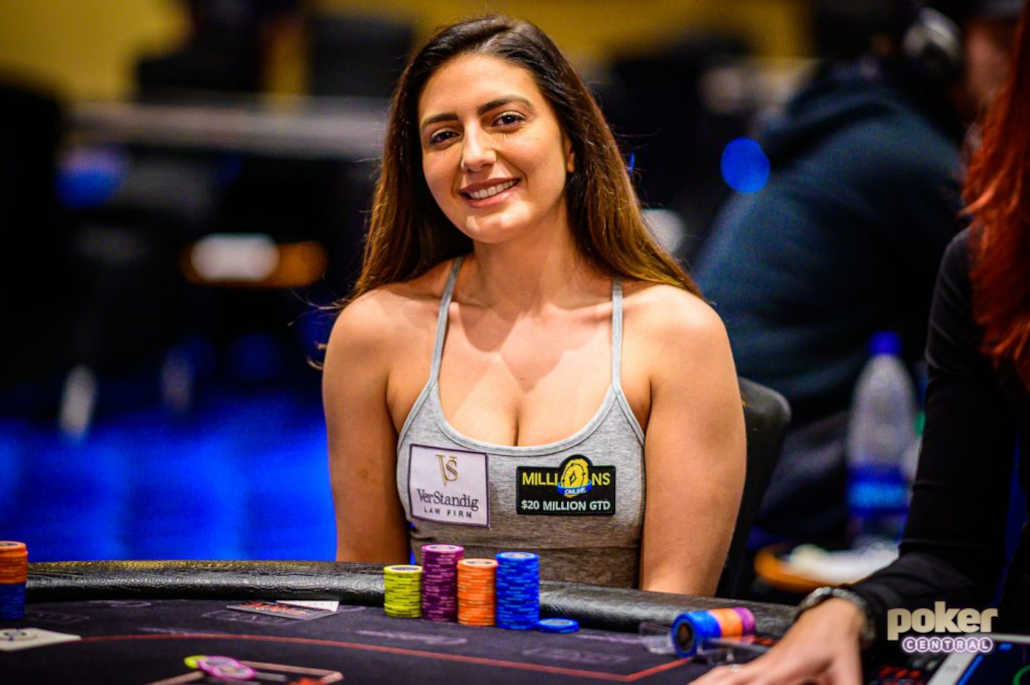 Image source: PokerGo News
Her college had been known for being a party school, but Kelly didn't have much time for much of that. She had bigger plans, and double majored in Molecular and Cellular Biology.
She attended one frat party in her four years of undergrad and apparently hated it. She describes herself as a bit of a nerd who instead enjoyed having friends over for a game night.
Her intentions of becoming a doctor were soon derailed, as she often procrastinated to take the MCAT out of anxiety, feeling like she wasn't ready enough time and time again.
A friend of hers told her how the LSAT (the test needed to get into law school) is more like an IQ test based on logic and reading comprehension, something that felt much more up her alley.
After taking the LSAT for fun and as just a kind of practice, Minkin did well enough to be considered a great candidate for many law schools.
Suddenly the course of her professional career changed before she knew it, and she was enrolling at Arizona Summit Law School.
She figured that she would take her shot at becoming a lawyer as it seemed to come easy to her, but becoming a doctor remained her backup plan.
If all else failed, she could still take the MCAT and go to medical school as she had originally planned. However, that plan never came to fruition as she really enjoyed her time at law school.
While in school, Minkin's college boyfriend took her to their local casino often to play Limit Hold'em with a fun group of friends.
When her boyfriend went overseas to play basketball, Kelly would find herself at the casino without him, trying to cure her boredom.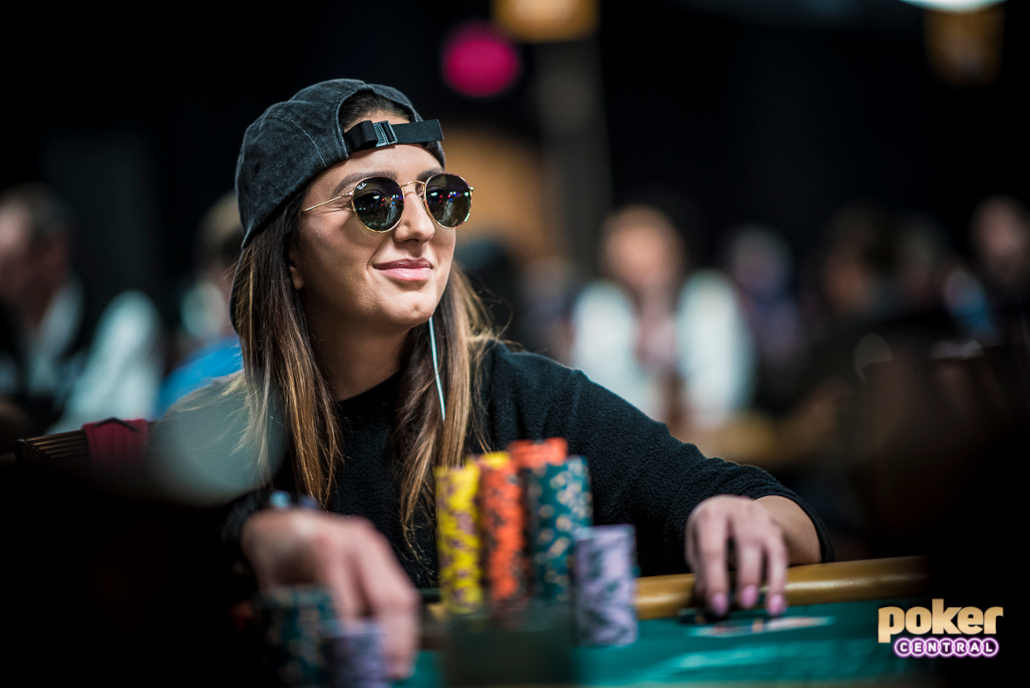 Image source: PokerGO News
This is where the love for her hobby was truly born. Even as a child, she played poker with her family, so she knew the poker rules from an early age.
The more she went to that local casino, the more she won.
This made Kelly more confident and she started to think she could really make something out of poker.
After graduating from law school, she began working in a law firm as a specialist in the field of illegal medical practice.
Her job was very time demanding, but Minkin never gave up on another one of her passions that she laced throughout every change in her life – poker.
Kelly Minkin's Professional Poker Career
In 2013, Minkin's father suggested that she give it a shot and play in the $1,000 buy-in Arizona State Poker Championship.
Having never played in a live tournament, Kelly still managed to come second to Joe Kuether and win a whopping $151,983 for her efforts.
She said in previous interviews that she mainly played this Championship for her dad because he was so excited for her, but after her win, she started traveling the circuit and playing more tournaments.
With her competitive personality, it was only natural that she was drawn to the game. She has said that she was never interested in blackjack or other gambling because she couldn't play against other people.
Throughout her travels on the tournament circuit, Minkin never considered making poker her full-time occupation and abandoning her day job.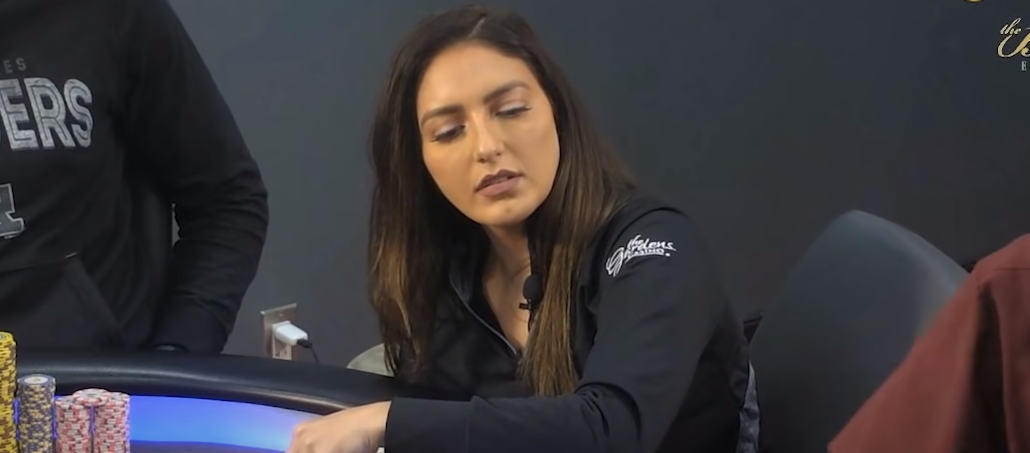 She likes the stability and consistency of a job and the mix of excitement that comes with playing the game she is so passionate about.
After a few years of maintaining both a steady day job and playing in plenty of poker games, she won a $500 preliminary event at the LA Poker Classic for $54,630 in 2015.
In that same year, she earned her greatest success up to that point at the $3,500 WPT Hearts Open Championship when she placed third and won another $262,912.
At this point, Minkin was already aware that it was her aggressive tendencies at the poker table that had led to success, and she planned on improving further on this aspect of her game.
However, she only truly felt her career going in the right direction when she learned to pull back from the aggression and respond to what the rest of the table was doing.
With more experience and skill in her back pocket, Kelly's fame grew when she became the last woman standing at the World Series of Poker Main Event in 2015, eventually placing 29th overall and taking home $211,821.
When later interviewed about her experience during that tournament, she said that although she had previously busted out of some pretty big events, nothing compared to the pain of busting the WSOP Main Event.
She was disappointed with herself, but the ESPN cameras being held to her face forced her to hold her composure.
Kelly stated that her analytical mind couldn't help but re-watch the scene in her head over and over and second guess her decisions after the fact.
Minkin's performance was a replica of other famous female performances in the Main, with Gael Baumann placing 10th in 2012, Tiffany Michelle placing 17th in 2008, and Tiffany Williamson placing 15th in 2005.
Although she beat herself up over the results, Minkin proved to the world how impressive a female player could be on the felt. She has inspired many women to gather the courage to play in a game that is highly male-dominated.
In 2016 she became GPI's Female Player of the Year at the American Poker Awards – the crowning jewel of her poker career.
Minkin has been actively playing every year since then, sometimes being nicknamed "MachineGunKelly," "the Chillest," and "the Illest."
A few more great wins since have established her name in the poker books even further.
In 2018 she placed 50th at the WSOP Main Event, where she was again the last woman standing and took home $156,265.
That same year she placed 3rd at the $5,000 No-Limit Hold'em WPT bestbet Bounty Scramble Main Event for another impressive score. However, once again, she was not able to close the deal.
Although she loves the game very much, Kelly warns people that the life of a full-time poker player is tough and requires a lot of sacrifices at the end of the day in order to be successful.
Because of the instability of poker, a player must accept that there are going to be days that you lose.
As that's hard for her to accept, Minkin doesn't see herself ever giving her career in law up for it – no matter how much she loves the game.
Kelly Minkin's Net Worth
Many poker players immerse themselves in the poker world after a taste of fame, with some sponsorships and business deals to help subsidize their careers.
Since Minkin's debut in 2013, she hasn't taken part in many deals with companies, but her net worth has nonetheless steadily grown.
From her live tournament wins, she has taken home about $1,525,506, with her best live cash coming from her time at the 2015 WSOP, where she earned $262,912. Overall, Kelly Minkin's net worth is probably around $2 million today, with a tendency to grow.
She is currently placed at 751st in the United States All Time Money List and 14th in Arizona, USA All-Time Money List.
Minkin has made quite a few appearances on the popular show "Poker After Dark," posting success at the tables and likely adding to her net worth further through commissions paid by the show.
What's Kelly Minkin Up to Today?
During Minkin's time at the 2018 WSOP, the official Instagram account "@wsop" posted a story where they congratulated her for being the last woman standing at the main event in both 2018 and 2015.
In this, they tagged her Instagram handle "@the_illest," and the professional basketball player Landen Lucas reached out to congratulate her.
Along with being a basketball player, Landen also loved playing poker and has taken part in a few tournaments himself.
After hitting it off on their social media chats where they bonded over the game, Minkin and Lucas soon started dating and have been happily in love ever since.
On January 18th, 2021, they welcomed to the world their son Izaia Lucas.
They are both quite competitive and have even played together at a WSOP Circuit event, and she was beside him as he cashed his first WPT tournament.
When prepping for his time at the WPT Main Tour, Lucas jokingly said, "I've already gone for her head once at the WSOP Circuit event when she was at my table. I didn't get her, but I'll try to take her out – for sure."
The family of three currently lives happily in Arizona, and both of them often post baby and poker-related content on their Instagram pages, where they have about 50k followers between the two of them.
We can often see them traveling as well, either for tournaments or just for fun, as both enjoy exploring new places.
It's evident that Kelly has found a way to balance her work, family, and poker lives together harmoniously.
In the past eight years, she has grown to be a great player, and she doesn't intend on backing down any time soon – her achievements will only grow over time.
Kelly was also recently seen at the 2021 WSOP, cashing in two of the lower stakes NLH events and announcing to the world that she was still around following the pandemic hiatus in live poker in 2020.