Kristen Bicknell's Poker Journey: The Best Female Poker Player of Her Generation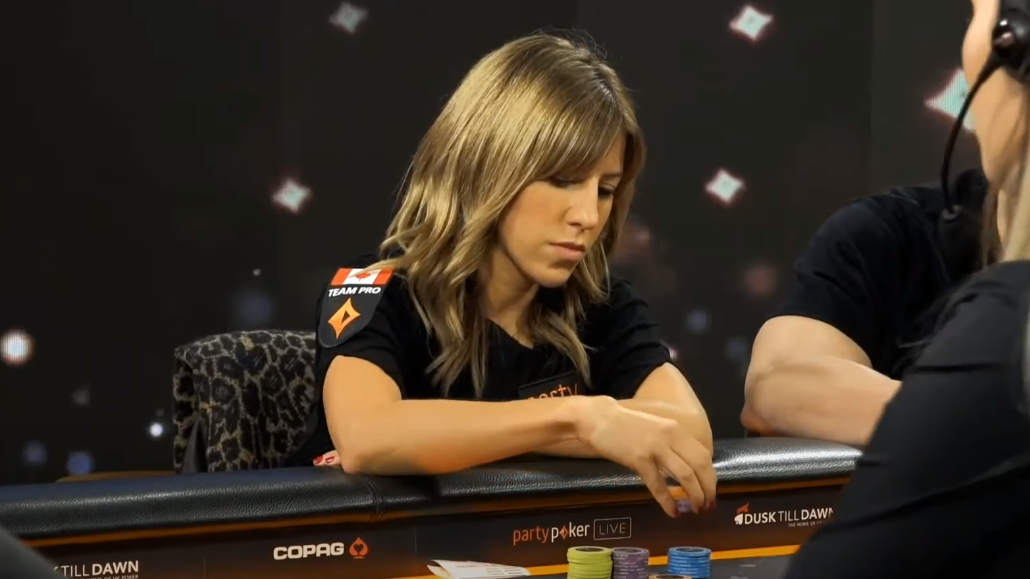 8 minutes
Last Updated: February 3, 2023
Born on the 29th of December 1986 in Ontario, Canada, Kristen Bicknell is one of the most successful professional female poker players with three World Series of Poker bracelets and more than $5.6 million in tournament winnings.
Bicknell has been equally successful away from the WSOP, recording wins and cashes at WPT, EPT, and numerous other tours, playing both live and online, constantly proving her poker prowess.
Kirsten's poker journey kicked off when she was in college. At the time, she started playing online poker at Full Tilt Poker and PokerStars under aliases krissy24 and krissyb24.
Bicknell's incredible career dates as far back as 2006, but it was her 2013 WSOP bracelet win in the Ladies Event that really put her on the map.
Ever since Kristen has been an integral part of the poker community and one of the biggest crushers in the game, dominating nearly any tournament venue she appeared at.
This is the story of Kristen Bicknell, one of the most successful poker players of her generation. Her poker skills and talents go hand in hand with her amazing table presence and grace away from the tables.
Kristen Bicknell Poker Career Highlights
Holds 3 WSOP bracelets and $5.6 million in tournament cashes
Won $173,933 for her 1st bracelet – WSOP Ladies Championship 2013
Won $290,768 for her 2nd bracelet – WSOP Bounty NLHE in 2016
Won $356,411 for her 3rd bracelet – WSOP 6-Max NLHE in 2020
Won the PokerStars Championship $1,100 No Limit Hold'em event
Finished sixth at the World Series of Poker $10,000 6-Max Championship
Won a $25,000 Poker Masters event in 2019 for $408,000
One of the most successful female poker players of all time
Married to poker professional Alex Foxen
Kristen Bicknell's Early Childhood and Poker Beginnings
As I briefly mentioned in the first section, Kristen Bicknell was born on the 29th of December 1986 in Canada.
She was born and grew up in the city of St. Catharine's, one of the biggest cities in the Niagara Region and one of the largest Ontario areas.
We don't know much about her early childhood years except that she fell in love with the game of poker during her college years. In one of her interviews, she said that this was love at first sight.
She started playing poker with her college colleagues and friends. At the same time, she started watching popular poker shows, including Poker After Dark which ran on NBC.
Poker After Dark ran from 2007 until December 2011, when the show was canceled for a time. It returned in 2017 with many poker celebrities, including Daniel Negreanu and Antonio Esfandiari.
This was also around the time when Kristin started drawing inspiration from Jennifer Harman. Jennifer Harman is one of the most successful female poker players with two WSOP bracelets.
Harman was often featured on the NBC show that Kristin watched, and her persona inspired her to pursue poker as a career.
Kristen signed up for two of the biggest online poker platforms at the time, Full Tilt Poker and PokerStars, and started playing under aliases krissyb24 and krissy24.
While she was in college, Kristen became obsessed with playing online poker. She managed to reach to coveted Supernova Elite status at PokerStars, a massive success for any poker player.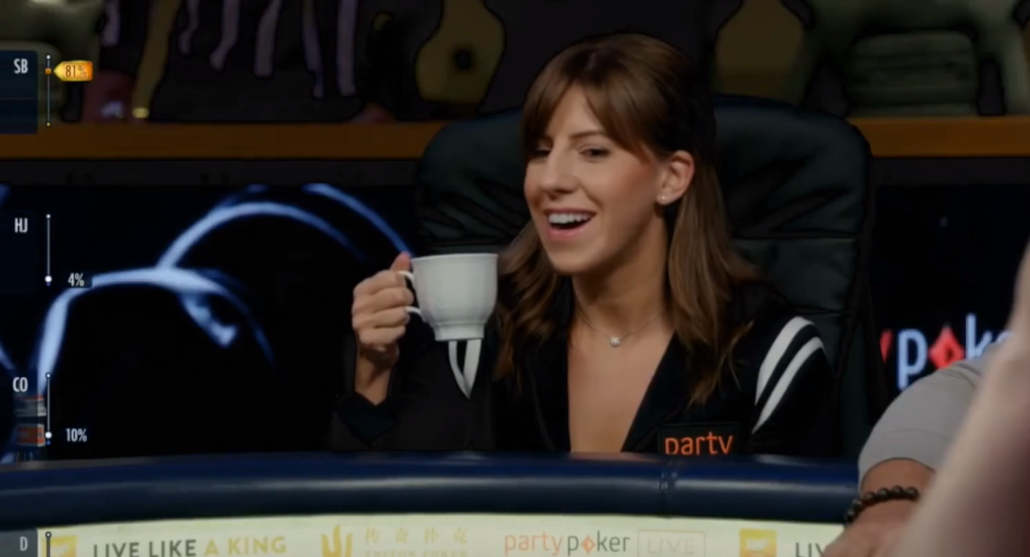 Her online poker career continued with success while she delved into the world of live poker when she could, looking for her first big score.
That score came at the 2013 WSOP Ladies Event, and things only went uphill for Bicknell since then. She went on to become one of the fiercest competitors on the live poker circuit.
Kristen Bicknell's Professional Poker Career
Now, we move on to all the interesting details regarding Kristen's highly successful career as a professional poker player.
Her first live cash came back in May of 2006. This cash, along with a handful of others in 2007 and 2008, all came from an event played in a local casino in Verona. In total, these cashes amounted to less than $10,000.
Over the next couple of years, Bicknell competed in a handful of Deep Stack Extravaganza events in Las Vegas and managed to score $21,000 for coming third in one of them in June 2010.
In 2013, things finally clicked for Kristen at the WSOP. She entered the $1,000 Ladies Championship and won the event outright, taking home $173,922 after destroying the field.
It would take a while before her live tournament career really picked up, as she recorded her next live cash in 2015 at the €5,300 EPT Monte Carlo Main Event, where she recorded a min-cash.
The WSOP 2016 was a breakthrough of sorts for Bicknell. She finally managed to win an open event at the WSOP, taking down the $1,500 Bounty tournament for $290,768 and her second gold bracelet.
She recorded a handful of other cashes at the WSOP that year and showed everyone that she could compete in open events against the best players in the world, which she has kept doing ever since.
This is my favorite picture of me playing poker. Why? I see myself here as confident, extremely comfortable, and not only belonging at the poker table, but vying to own it! They say a picture is worth a thousand words. I hope you can see what I see here. pic.twitter.com/Sa89Nk7P7m

— Kristen Foxen (@krissyb24poker) March 25, 2021
Bicknell started traveling the world after this, playing poker in venues all over the planet, from Canada to Australia.
She kept honing her skills in both online and live tournaments worldwide, waiting for her next major score to land.
Going from Strength to Strength
At the 2017 WSOP, she was once again close to a bracelet, having made the final table of the $10,000 NLHE 6 Handed Championship. However, she busted in 6th and won $96,823 for her efforts.
Kristen was even more hungry for success now and kept recording cash after cash at various poker tours around the globe.
Before the year was over, she recorded a major win at the $5,200 WPT Five Diamond World Poker Classic, banking $199,840 for her efforts.
In March 2018, Bicknell recorded her first tournament win in Asia, taking down the HK$80,000 APPT National High Roller for HK$ 2,192,000 ($279,000).
She spent the summer of 2018 in Vegas, cashing in six WSOP events and coming second in a $5,000 MSPT event for another $200,000.
Tournament success and cashes in Spain, England, Canada, Australia, the USA, and the Caribbean marked an eventful 2019 for Bicknell. She won hundreds of thousands playing in high roller and open events alike across the venues.
Her 2019 WSOP was marked by eight cashes, but none of them amounted to a final table appearance. Yet, a win at the $25,000 Poker Masters event in November worth $408,000 was a sweet consolation prize.
In early 2020, just before Covid restrictions were about to set in, Bicknell won another WPT side event at the WPT LA Poker Classics, taking home $71,970 for her troubles. That win came before almost taking down the €5,200 Bay 101 Shooting Star event in San Jose.
Recent Poker Results
Kristen kept busy during the pandemic, too, playing any high-stakes online events she could find. She dominated the fields and won hundreds of thousands before finally landing her third WSOP bracelet as well.
The bracelet came from a $2,500 NLHE 6-Max event and worth $356,412 in cash, a huge win considering the WSOP that year was played out online.
As soon as live poker came back, Kristen was back at it, playing in any live events she could find. Once again, she found a fair amount of success.
In May 2022, she came 5th in a $3,800 WPT Choctaw Championship event for $135,000, falling short of a WPT title that eventually went to poker superstar Chance Kornuth.
The 2022 WSOP was not a great success for Kristen, who only recorded a couple of cashes in Vegas. However, close calls across other tours reminded everyone that Bicknell certainly still had what it takes to compete.
With tournament earnings now reaching over $5.6 million and her biggest score remaining under $500k, it's safe to say that Bicknell is one of the most consistent tournament players of her generation.
When it comes to the ladies in the game, Kristen Bicknell ranks as one of the best who ever sat at the green felt. She has managed to remain consistent for many years and compete against the very toughest competition with great success.
Kristen Bicknell Net Worth
Kristen has been around poker since the days of the Poker Boom and has amassed millions in poker winnings.
Her live career has won her $5.6 million, but it's worth noting that tournament buyins and expenses can be quite costly, meaning not all of that money is pure profit.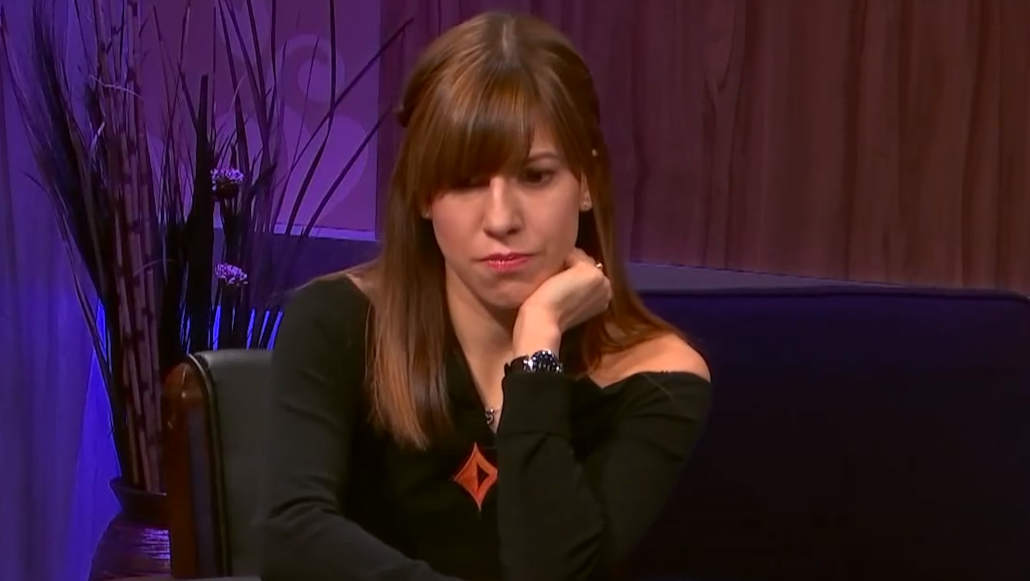 However, Bicknell has also had a successful career as an online tournament player. It's reasonable to assume that she invested some of her winnings in other ventures as well.
Considering her consistency and her sharp mind, I would assess Kristen Bicknell net worth to stand around $3 million at this time, with a tendency to grow higher as her success in the poker world continues for years to come.
Kristen Bicknell's Work Away from the Felt
As I already mentioned, Kristen has been heavily focused on her career as a poker player over the years, traveling the world and playing online at the same time.
For all we know, most of her ventures away from playing poker specifically also have to do with the game. She appeared on a TV show called Poker Queens in 2019 and some other poker-related shows.
For four years prior to 2021, Kristen Bicknell was also one of the PartyPoker ambassadors, but this deal was ended.
Kristen Bicknell is a free agent at this time, but it is likely that she will come back to represent one of the popular poker sites or tours in the future as one of the most successful female poker players in the world.
Where is Kristen Bicknell Today?
Kristen Bicknell is married to Alex Foxen, one of the best poker tournament players of our time, which may be one of the many reasons she does so well in poker.
While getting coached by her husband is certainly within her rights, Bicknell came into the spotlight when she and Foxen were accused of potentially soft-playing each other at a $5,000 MSPT Venetian final table.
Whether Foxen and Bicknell cheated at the event or not remains a subject of debate. Whet we know is that she remains happily married to Alex and that the two continue to travel the tournament circuit and string along massive poker scores.
Incredible day with my amazing 🤵‍♂ @WAFoxen 🥰🌴🌺 pic.twitter.com/s8b1YXWvzH

— Kristen Foxen (@krissyb24poker) April 4, 2022
According to her Twitter account, she is also focused on hosting in-person multi-table tournament workshops in Las Vegas. At these events, she helps players learn the game and get better at beating tournaments.
Bicknell remains an active part of the live tournament circuit, regularly appearing at all major tournament stops across the USA and abroad.