PartyPoker Launches Exclusive Poker LIGA for Brazil Players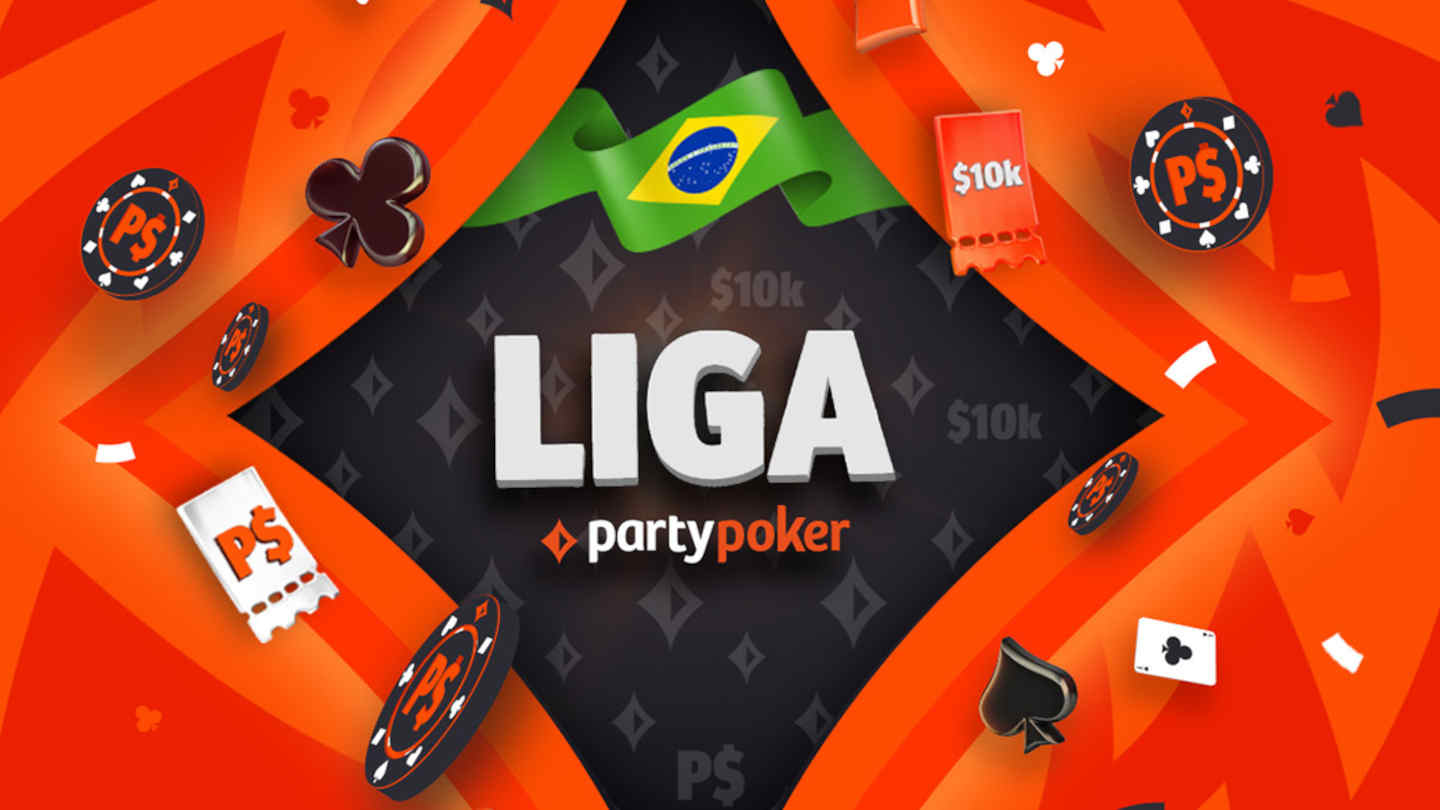 Brazilian players now have one more reason to play at PartyPoker! The operator has just announced Poker LIGA, an exclusive competition open only to players from the country, promising rich prizes and plenty of sizzling poker action.
The best part about this brand-new competition is that it's entirely free. There are no participation fees, and all players from Brazil are welcome to get involved and compete for weekly, monthly, and quarterly prizes.
Poker LIGA will consist of several seasons featuring weekly freerolls. By participating in these freerolls, players will not only win prizes, but they'll also accumulate leaderboard points to qualify for monthly PartyPoker prizes and secure their place in the final $10,000 "Tournament of Champions."
Loads of Freeroll Action
Each league will last for three seasons, and each season lasts one month. During the month, players will have an opportunity to compete in two weekly freerolls.
Freerolls take place at 7 pm (GMT-3) on Wednesdays and Sundays, offering $250 in prizes. Players will also earn LIGA leaderboard points based on their finishing positions, which will determine their position on the monthly leaderboard.
There will be $3,000 worth of prizes distributed each month to the top performers, and the leaderboard resets every month.
Each season lasts for three months, and players can count on at least two leagues. Dates for the Season 1 are as follows:
League 1 – June 1 – 30
League 2 – July 1 – 31
League 3 – August 1 – 31
However, that's not all. Once all three leagues have been completed, there will be a Tournament of Champions for the best of the best, offering no less than $10,000 in prizes!
$10k Tournament of Champions
Players finishing in one of the top ten spots on each of the monthly leaderboards will also qualify for the quarterly finals.
Dubbed the Tournament of Champions, this will basically be a 30-person freeroll with a guaranteed prize pool of $10,000. PartyPoker expects that the winner of this one will walk away with at least $2,000, on top of any prizes they won along the way.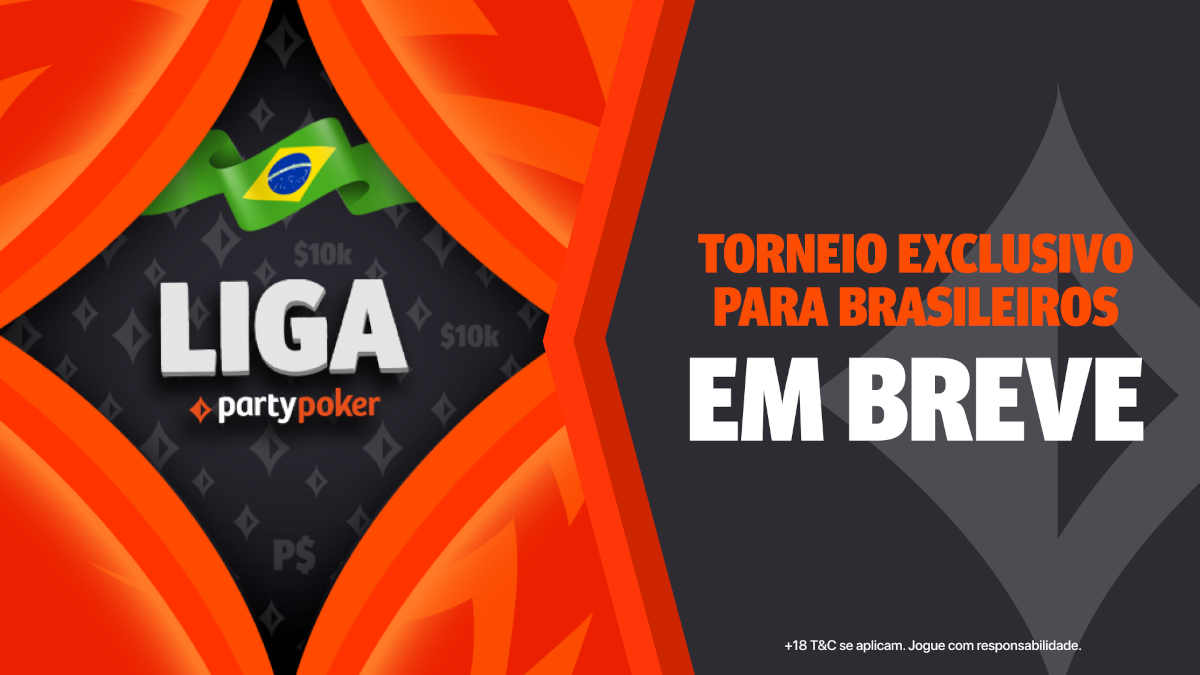 For Season 1, the Tournament of Champions is scheduled to take place on September 10 once the results of all monthly leagues have been verified and consolidated.
Winners will be paid in P$ and possibly tournament tickets, which will be issued based on their average buy-in and other relevant information.
Get Involved ASAP!
The first league of this season kicks off this week, so you don't want to miss out. The more events you play, the more chances you'll have to book some deep finishes and wins, pocketing some money and earning valuable leaderboard points.
Remember, participation is completely free for all Brazilian players. You just need to register for the tournaments and bring your best game to the tables.
If you don't have an account with PartyPoker yet, this is the perfect moment to open one. With so much freeroll action and great prizes up for grabs, you can give your bankroll a serious boost and get some valuable tournament experience at no additional cost!