What Is Collusion In Poker?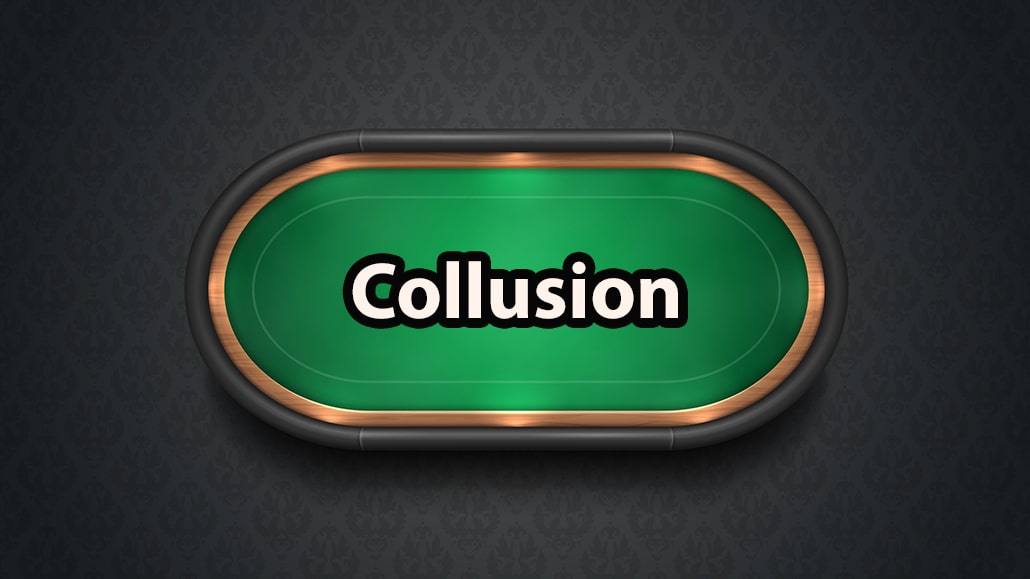 In poker, collusion is an illegal and unethical practice where two or more players work together to gain an unfair advantage over the other players at the table.
Collusion can take different forms, including sharing information about cards during the hand, signaling to each other during the game, or even intentionally losing chips to each other.
If you suspect that players in your games might be colluding, there are several signs to look out for:
Players consistently avoiding each other – if two or more players seem to constantly avoid playing pots against each other and it never goes to showdown when they do, it could be a sign that they are working together.
Strange betting patterns – if two players make strange bets or change their betting patterns when in a pot against each other, this could also be a sign that something is off.
Players frequently leave and join the table – if two players are constantly leaving and joining the table simultaneously, this might be a sign that they are communicating with each other outside the game.
Unusual chat messages – if two players are constantly chatting with each other using strange terms, expressions, or a different language, they might be sharing information about the game.
It is important to note that although many of these actions can be a sign of collusion, none is definitive proof.
With this said, if you suspect that players are colluding in your games or using RTA software, you should immediately leave the game and alert the poker site of the floor manager.
Poker Collusion Example:
Imagine a situation where you are 3-handed in a poker tournament. You fold on the BTN, and SB makes a raise with 95% of his chips. Big Blind goes all in, and SB folds.
This is a classic example of chip dumping, an illegal action in which one player tries to transfer his chips to another player to increase his chances of winning the tournament.
ONLINE POKER:

RESOURCES: