PokerCoaching Black Friday Deal: Get the Best Poker Training Programs for FREE!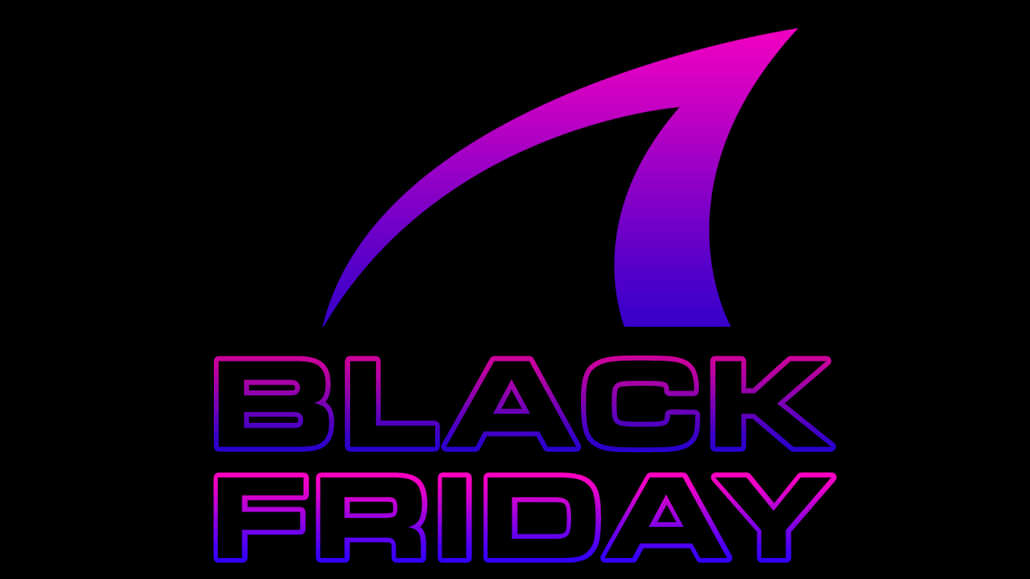 PokerCoaching has been one of the best poker training sites in the industry for a long time now, featuring world-famous poker pros like Jonathan Little, Justin Saliba, Brock Wilson, and Jonathan Jaffe as their head coaches.
Training courses found at the site are easily some of the best around, but can be slightly out of the price range of some players, especially those playing at lower stakes.
That's all about to change, as some of the very best coaching programs from PokerCoaching are now available for FREE as part of the Black Friday sale at the popular training site.
All you need to do to gain full access to "Advanced Tournament Course" and a number of other high-end coaching programs is sign up for the PokerCoaching Premium subscription right now and you will have free access to the programs as long as your subscription is active.
Let's take a look at what the PokerCoaching Black Friday Sale includes and how you can get it.
What You Can Get This Black Friday
The highlight of the Black Friday Sale at PokerCoaching is free access to the "Advanced Tournament Course" (ATC), a cutting edge training program that will teach you how to win money in basically any poker tournament in the world.
The course is taught by the likes of Jonathan Little, Matt Affleck, Jonathan Jaffe, Brock Wilson, and Justin Saliba, all poker tournament crushers in their own right.
Access to this course normally costs $997, but you can get it for FREE if you sign up for PokerCoaching Premium Subscription during the Black Friday Sale that's going on right now!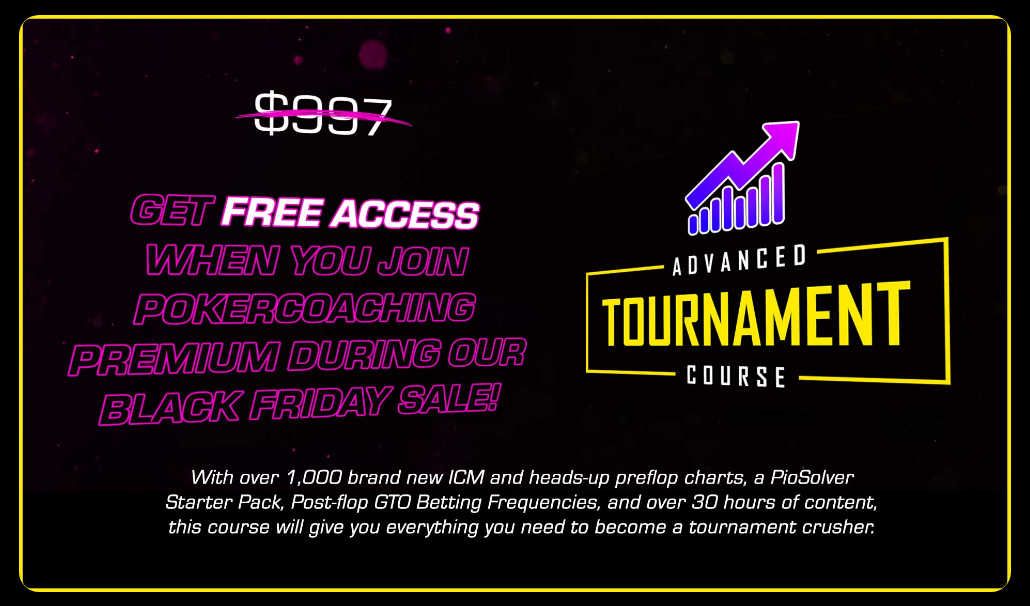 ATC covers a host of important tournament concepts such as Advanced Bet Sizing, Deep-Stack Adjustments, Heads Up Tournament Play, Advanced ICM Concepts, Multi-Way Pots, Exploitative Play, and more.
This one poker tournament course will single-handedly change your tournament game from the ground up and make you a better tournament player even after you have seen it just once.
The concepts introduced in ATC are used by the best players in the world to crush tournaments and they will give you insights into ideas that probably never occurred to you before.
On top of access to ATC, purchasing your PokerCoaching Premium Subscription during the Black Friday Sale will also give you FREE access to:
$10k WSOP Bracelet Win Play & Explain
Heads-Up Live Play & Explain with Justin Saliba
Inner Circle Coaching Library with Jonathan Little
Free Annual Subscription to PokerGO
All of this comes on top of the other perks of the Premium Subscription, which include Cash Game Masterclass, Tournament Masterclass, How to Bink Tournaments, GTO Preflop Charts, and a number of other training courses and resources from PokerCoaching.
How to Claim Your Black Friday Freebies
All you need to do to get full access to all the Black Friday Sale specials at PokerCoaching is sign up for a Premium Subscription during the promotional period.
The Premium Subscription will cost you only $99 for the first month or $649 for a full year, which will give you a significant discount on the monthly price.
If you sign up for three years of Premium Subscription, you will get it for just $1,399, and you will have full access to all the new resources that become available over that period for free.
Choosing to become a Premium member during this year's Black Friday Sale will give you more value and access than ever before, which is what makes this the perfect time to sign up with one of the world's largest poker training sites.
Head on over to PokerCoaching to find out even more info and treat yourself for the ultimate gift ahead of the holiday season, It's the one that you won't regret!