Safer Gambling Week Begins: PokerStars on the Front Lines in War Against Addictive Gambling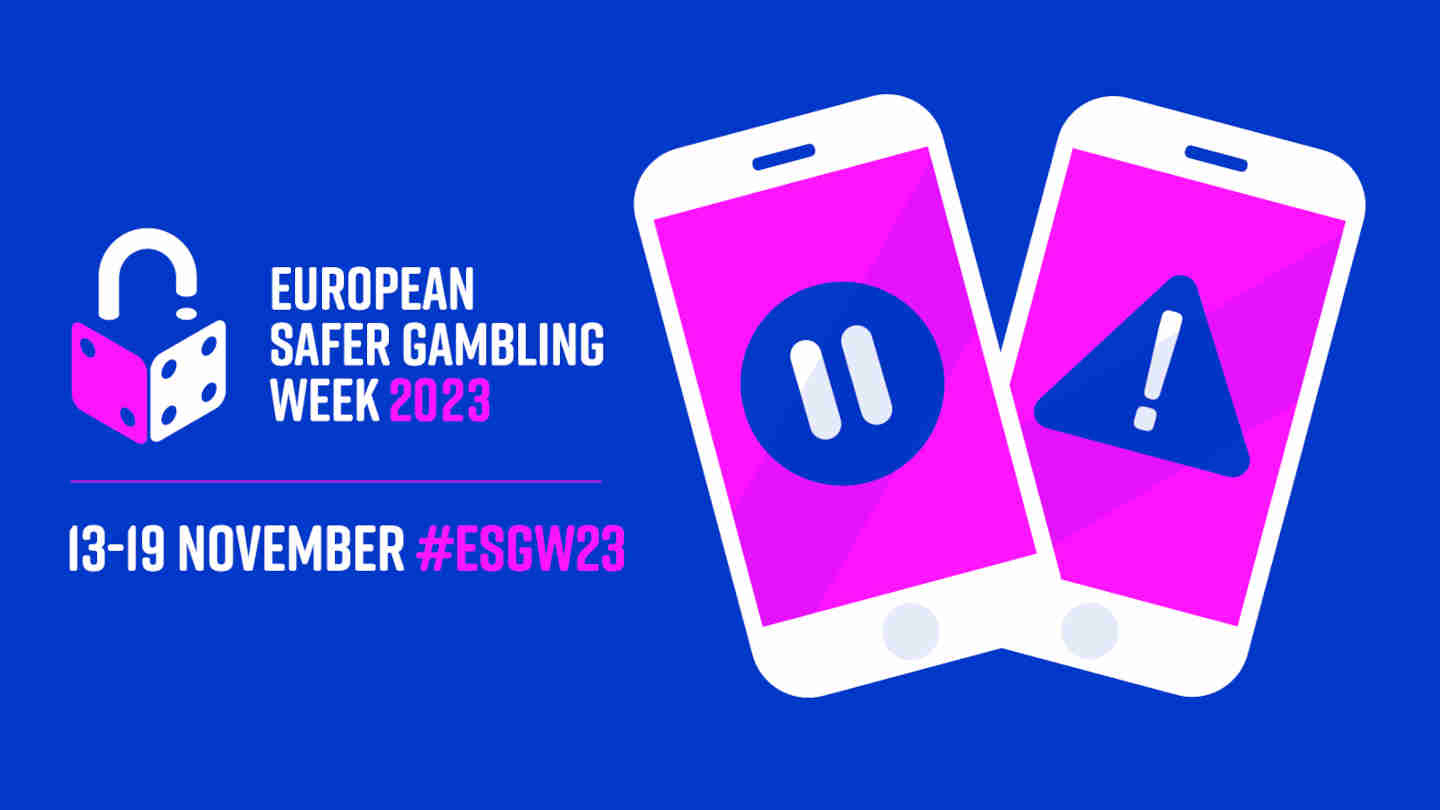 4 minutes
Last Updated: November 15, 2023
Yesterday marked the first day of "Safer Gambling Week," a cross-industry initiative dedicated to promoting safer and more responsible gambling and online poker in the UK, Ireland, and beyond.
Organized by Betting and Gaming Council (Bacta), the initiative has called upon major iGaming brands to spread the word on safer gambling, and PokerStars (and its parent company Flutter Entertainment) have responded in kind.
Over the coming week, PokerStars will be pushing the message of responsible gambling across its media channels, as it has successfully done in the past.
In fact, with Safe Gambling Week or without it, PokerStars remains one of the most dedicated operators in the iGaming arena when it comes to supporting safe gambling and ensuring a safe and entertaining environment for its customers.
Today, we take a look at the initiatives of Safer Gambling Week and the ways PokerStars contributes to a responsible gambling environment in the iGaming industry.
What Is Safer Gambling Week?
Running from November 13 to 19, 2023, Safer Gambling Week is a cross-industry initiative targeting the UK and Ireland with a goal of informing the public on dangers of gambling and helping nurture a safer gambling atmosphere.
As part of the initiative, the Betting and Gaming Council is promoting the idea of gambling as a recreational activity meant for entertainment and not as a money-making venture.
The initiative's website advises players to take breaks, set limits, only play with money they can afford to lose, and never consider gambling as a method of enrichment.
Welcome to #SGWeek23! 👏 Here's everything you need to know, from our helplines through to tips for you to consider. pic.twitter.com/5T3QruqdJM

— Safer Gambling Week (@SGWeek) November 13, 2023
The operators working in cooperation with the Council have all been offering a host of responsible gambling tools for many years, each of them allowing players a chance to keep their gambling habits in check and not let things get out of line.
PokerStars, among others, has been a very dedicated proponent of promoting safe gambling on their platform, as such practices benefit both the players and the operators in the long run.
PokerStars and Responsible Gambling
PokerStars has been dedicated to creating a responsible gambling environment since its earliest days, even before it became part of the Flutter Entertainment family.
Following the operator's induction into the Flutter fold, responsible gambling initiatives only grew in magnitude, as PokerStars promoted safe gambling in both European markets but also overseas, in markets like the US and Ontario.
On top of offering state-of-the-art responsible gambling tools to users across all PokerStars platforms, the operator and its parent company have funded a number of responsible gambling initiatives similar to this one, including the Responsible Gambling Council research into marketing and advertising in the gambling industry.
We're supporting #ESGW23 this week, to raise awareness about safer gambling practices and encourage open and honest conversations about how we can support our customers to Play Well.

Learn about our Play Well strategy here: https://t.co/Btb39dS3ss @EUgambling pic.twitter.com/jau7WFBALa

— Flutter plc (@FlutterPLC) November 14, 2023
The involvement of Flutter Entertainment and PokerStars in various responsible gambling initiatives has always been felt, with both entities doing their best to promote safe gaming practices via their popular social platforms and direct advertising.
Now, once again, PokerStars is a part of the Safer Gambling Week initiative in order to ensure the word reaches all its players and the responsible gambling idea continues to spread throughout the ecosystem.
Creating a Safer Gambling Environment for the Ladies
Just a few months ago, PokerStars was a part of one of the biggest female inclusivity initiatives in online poker ever created, in partnership with Poker Power.
The 2023 PokerStars x Poker Power Women's Bootcamp gave dozens of ladies, who were complete beginners in poker, a chance to become a part of the poker community and learn the game, but also other valuable skills along the way.
While teaching poker skills was part of the Bootcamp's idea, the bigger picture was to provide a safe space for female newcomers to the game and advertise poker as a game that welcomes players of all genders and skill levels.
The Bootcamp strived to combat the notions of poker being a male-only game and help female newcomers prepare to enter the real poker world.
WHAT A FREAKING EVENT!!

I've never been so happy to not win an event ever! @PokerStars and @joinpokerpower made us feel like goddesses for the whole trip, making EPT Cyprus one of the best events I've ever been to 🥰

The poker trophy couldnt haven't gone to a nicer person! 🙌🏽 pic.twitter.com/wgMyr66xbm

— Sabrina Chevannes (@SChevannes) October 20, 2023
Even today, poker remains dominated by men, and PokerStars has been working tirelessly to shift the balance and introduce more ladies to the game, while simultaneously creating an atmosphere that would not be unnecessarily hostile towards them as they begin to play.
In keeping up with that effort, PokerStars also recently announced that two female players would be appearing on the new season of its popular "Big Game" show as "loose cannons." This should help spread the word even further and continue to create a safer gambling atmosphere for the ladies across poker as a whole.
A Continuing Fight against Gambling Addiction
Gambling addiction is a real problem that millions of people around the world have faced at some point in their lives. It can have many different manifestations and always leads to negative outcomes.
The main purpose of all responsible gambling initiatives, including the PokerStars-endorsed Safer Gambling Week is to bring attention to the problem of gambling addiction and help players realize the tools at their disposal to fight it.
Over the following week, we will be seeing plenty of material coming via social media from the operators and the Safer Gambling Week organizers alike, all created to help players and their loved ones tackle this problem head on.
If you, or anyone you know, is experiencing problems with addictive gambling behaviors, make sure to check out the Safer Gambling Week's website, or the PokerStars Responsible Gambling page, where you can find a number of resources that can be of great help.