Return of No Home Jerome – Is 2022 Turning Into the Year of Phil Ivey?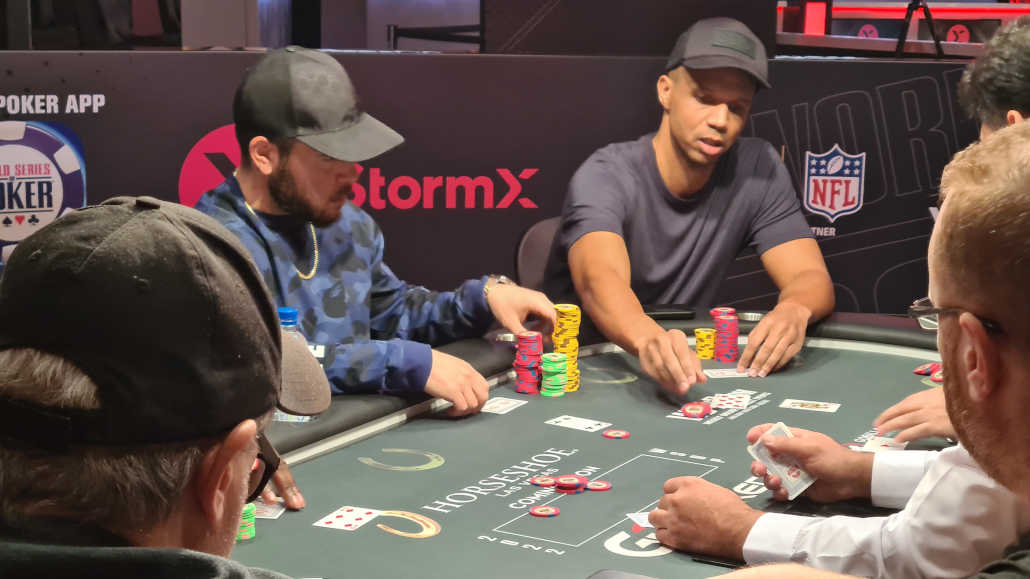 The World Series of Poker is a time when many of the world's best players come together in Las Vegas and battle it out over more than a month of intense tournament action.
One of the game's biggest names, Phil Ivey, has not been too involved in this grind in recent years.
The allure of high-stakes side games was simply too strong, but poker fans have missed seeing Ivey on the TV tables.
Now, finally, Phil Ivey is back! At the 2022 WSOP, we have seen Ivey in his grind mode, entering tournament after tournament and going deep in a few of the biggest events of the summer.
To make things even better, Ivey has already had significant success in tournaments in both Cyprus and Spain this year and has amassed over $5,000,000 in cashes since January.
Currently sitting in the number one spot on the PokerGo Tour Leaderboard ahead of the likes of Jake Schindler and Ali Imsirovic, it looks like Phil Ivey is making a real return to competitive and televised poker.
As Ivey continues his run at the 2022 WSOP Player of the Year, I took a close look at his year so far and compared it with his previous success to find out just how well Phil is doing and whether 2022 could yet be the best year of his poker career.
Ivey's Year So Far
For a long time now, Phil Ivey has been considered by many the best all-around poker player in the world. But, his focus has significantly shifted towards high-stakes cash games, many of which are now played outside of the US.
Phil's tournament appearances have been scarce over the last few years, as he mostly appeared only in the highest-stakes tournaments around and did fairly well in them.
Ever since the inception of the Triton Poker Series, Ivey has been playing a few extra tournaments, especially in the Short Deck Hold'em format, which he seems to prefer these days.
The summer of 2021 saw Ivey head out to Mexico to play in an online WPT heads-up tournament with a $25k buyin, which he ended up winning despite many of the world's best being in the field.
He closed off the summer with close to a million in winnings at a Cyprus Super High Roller Bowl festival, and that was all the action we saw from him.
To the surprise of many, Ivey appeared in a few interviews in late 2021 and early 2022, announcing that he was hoping to play more tournament poker and showing a seemingly reinvigorated desire to compete.
This desire turned into reality in April when Ivey traveled back to Cyprus for a Triton Poker Series stop and absolutely dominated the full week of tournament action.
Phil won a $75k Short Deck event for $1.1 million, as well as another $50k PLO event for $640k more, while also adding a second, fourth, and fifth place in the remaining tournaments, amassing more than $3.4 million in total winnings that week alone.
Triton Poker Series then moved over to Madrid, where Ivey once again appeared and shined.
Despite no wins, No Home Jerome recorded three ITM finishes and won more than €400,000 in three of the high-roller events there.
As WSOP approached, many were skeptical about the odds of Phil Ivey actually showing up for the festival and playing a serious schedule, but he proved them wrong.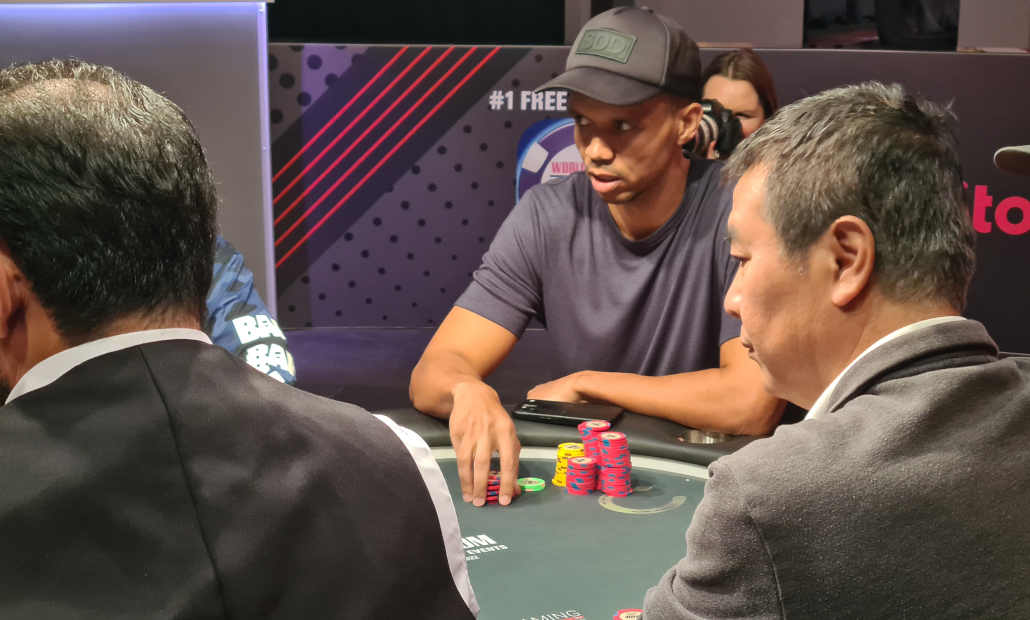 A good sign that Ivey was not expected to play too many WSOP events this year was the fact that Dan Shak was able to get his action for just $33 of the overall $200 budget in the popular $25k Fantasy Draft done every year by some of the world's top players at the WSOP.
Those who wrote Ivey off were quickly proven wrong, as he showed up for the very first open event of the WSOP, the $100k Bounty High-Roller, and cashed it for just $133,000, coming seventh.
Ivey playing in the $100k, or even the $25k he cashed just a couple of days later, was not a big shock to anyone.
It was a surprise, though, to see him grinding the smaller WSOP events just like he used to do in the good old days.
On June 10, Ivey final tabled and almost won the $10k Seven Card Stud Championship. Phil came third and won $108,000, but watching him on the final table of this tournament certainly brought back a lot of fond memories for all poker fans from the years of the Poker Boom.
Ivey almost final tabled a small $1.5 HORSE event as well, coming 26th, before proceeding to lose the heads-up battle for his eleventh career bracelet in the $100k 8-handed High-Roller.
He won another $1.1 million there, but the win was simply not to be.
Just days later, Ivey was at the final table again, this time at the biggest event of the whole summer, the $250k Super High Roller, eventually won by Alex Foxen.
Phil came just seventh after cards didn't come his way and added another $597,000 to his winnings of the year, which have now climbed to over $5.3 million.
While the likes of Jake Schindler and Alex Foxen have cashed for more money than him this year, Ivey now leads the PokerGO Tour Leaderboard with 2,712 points as he works to build up a stack in the $50k Poker Players Championship, one of the most competitive tournaments of the year.
All of this comes from a player that many younger players seem to have little respect for but whose game continues to impress and dominate whenever he shows up.
Impressive Career with Limited Volume
One thing that truly impresses about Phil Ivey is that the results he has recorded have come from a far smaller number of tournaments played than the likes of Phil Hellmuth or Daniel Negreanu.
Ivey first played at the WSOP in 2000 and was a regular for many years, although he has missed most of the events over the last few years, as he skipped 2020 and 2021 altogether.
In that time, Phil has won 10 bracelets, compared to the 16 that Hellmuth won in almost twice the time and playing every single event on the schedule that he could get into.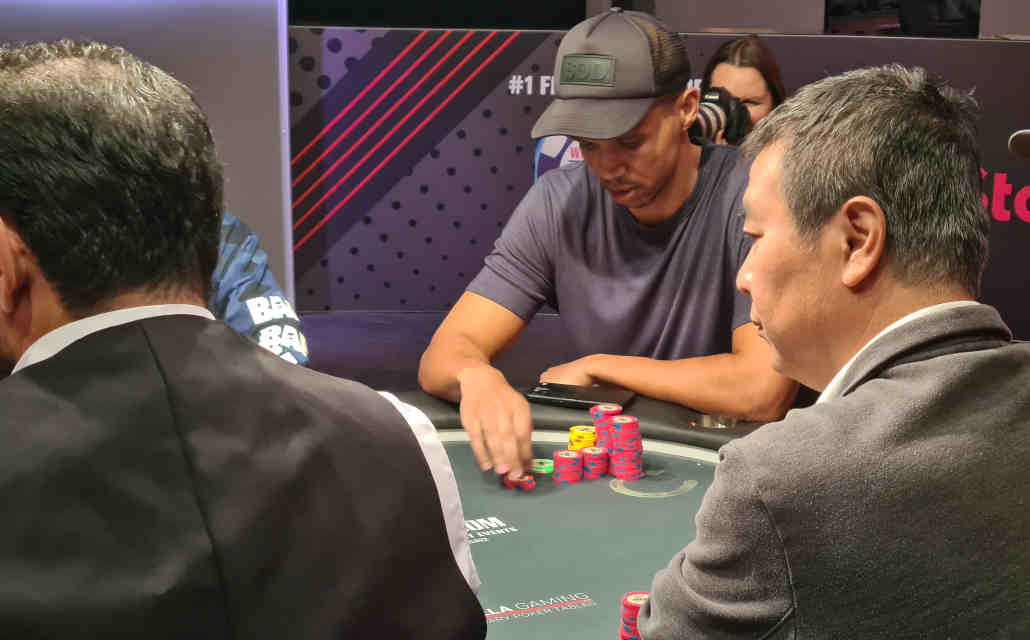 What's even more, Ivey's wins away from the WSOP have been equally, if not even more impressive, as he has won numerous high-roller events, a WPT title, and much more.
This is exactly what allowed Ivey to overtake Hellmuth in winnings by some $9 million despite all the years that the 16-time WSOP champion has on him.
While some have claimed that Ivey doesn't have what it takes to compete against the high-roller "wizards," the 45-year-old has shown that not to be the case, consistently doing very well whenever he shows up to play such events.
Ivey came 2nd in the $100k high-roller in 2010, first in Australian $250k high-roller in 2012, 2014, and 2015, first and third in massive Triton events in Montenegro in 2018, and much more.
All the while, Phil was focused more on playing cash games than he was on grinding out tournaments, and he played fewer high-roller events than most of his competitors.
Yet, few players in the world have as many titles or as much in winnings from such events as Phil Ivey, which once again shows that he, at the very least, has what it takes to compete against anyone.
In between his high-roller scores, Ivey would go to the WSOP and win an event in any poker discipline you can come up with, amassing 10 WSOP bracelets in just 22 years and making more than 30 final tables of WSOP events.
Ivey has done better than almost anyone in the world in tournament poker, but his attention was far from focused on that one game type alone, unlike many other players who have been chasing tournament glory for decades with much less to show for it.
2022 Could Be Ivey's Best Year
Phil Ivey has kicked off 2022 in the best way possible. With half of the year gone, Ivey has amassed $5.3 million in winnings and sits first on the PokerGO Tour Leaderboard.
What's even more significant is that he has won $5.3 million in just six months, while his lifetime tournament winnings stand at $37 million.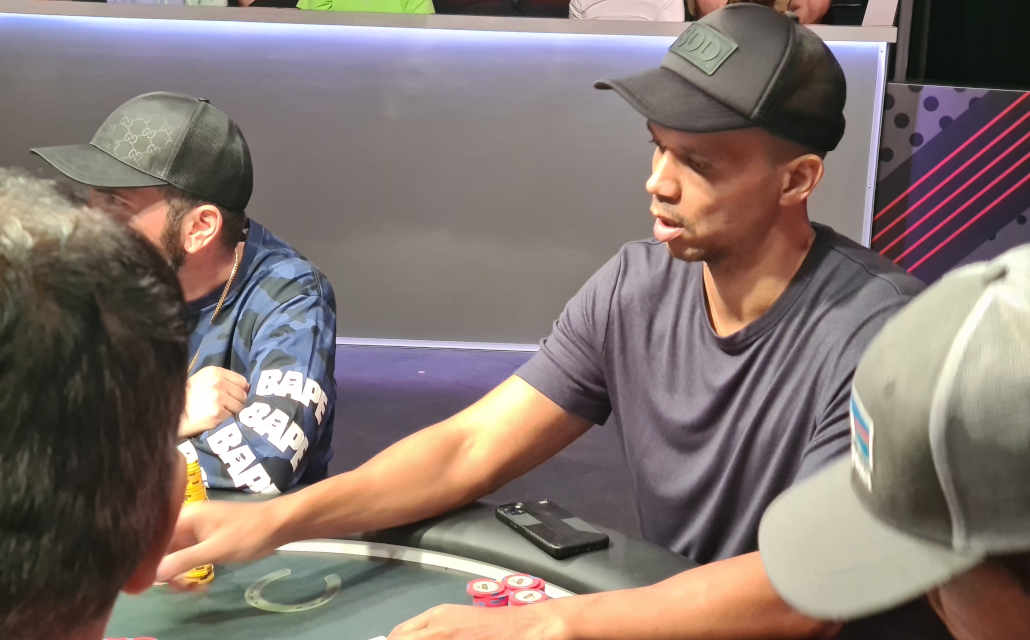 This means that, should Ivey continue to grind tournaments for the rest of the year, there is almost no question that 2022 will be his best tournament year ever.
Of course, it's hard to compare 2022 with the years when Ivey was winning his bracelets, and $25k was the biggest buyin in the world, but Ivey could make 2022 memorable, not just for the cash winnings.
He currently sits sixth in the WSOP Player of the Year race with 2,097 points to his name, a score he could well improve on in one of the remaining events of the summer.
Should Ivey be able to capture a bracelet and the POY title, that alone would easily make him the biggest poker story of the year.
Seeing Ivey's skills and composure at the tables, few would count him out despite Daniel Zack holding a considerable lead at this time.
On the other hand, Ivey is also in the race for the PokerGO Tour Leaderboard title. The winner of this Leaderboard will go home with a $500k cash prize, while the top finishers will play a tournament for another $500k in prize money.
Ivey could potentially scoop a million bucks from winning that alone while simultaneously proving that you don't have to use solvers or be a GTO robot to crush in the biggest buyin tournaments in the world.
One thing that could work both for and against Tiger Woods of Poker is the fact that titles like these don't seem to concern him too much. He enters every tournament looking for a win and not calculating too much around his results.
The thing all poker fans are surely happy to see more than anything else, however, is Ivey's smiling face in all the media coverage of the WSOP so far, and we all hope to see much more of it in the coming weeks and months of 2022!