Off to the Races: The Chase for the 2022 WSOP POY Begins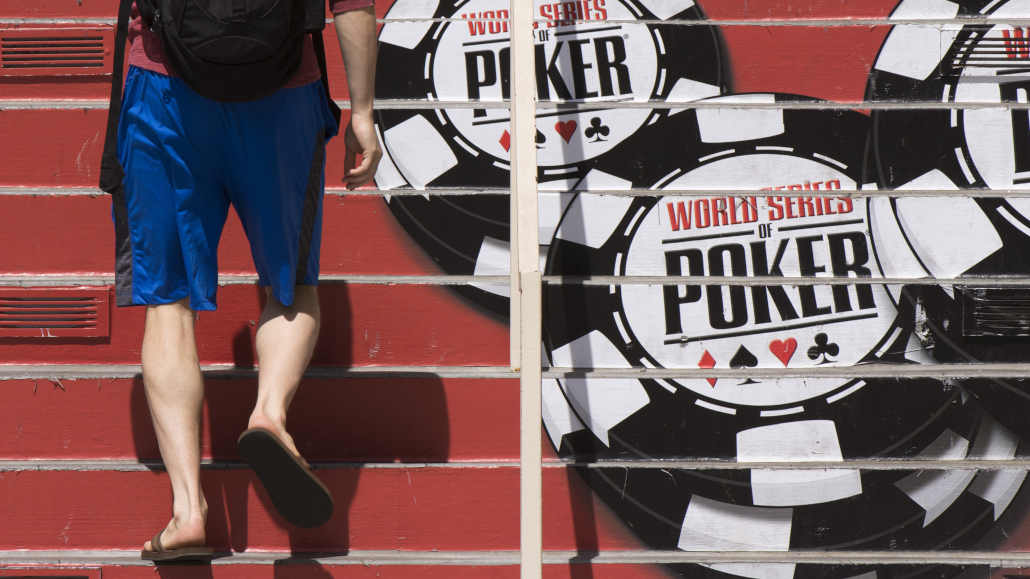 The biggest poker festival of the year is back in town as the world's elite poker players flock to Las Vegas to participate in the 53rd Annual World Series of Poker.
This time around, the Series has moved to a new location, with Bally's and Paris hosting the events, and the WSOP finally played out on the Las Vegas Strip, the only truly fitting place for it.
While the majority of the players coming to Vegas would be happy to win or even final table any single event, the most elite players will be hoping to do far more than that.
Becoming WSOP Player of the Year comes with a modest cash prize but a massive amount of renown that the best poker players are all hoping to acquire.
For some of the game's legends like Phil Hellmuth and Daniel Negreanu, winning the POY leaderboard is all about the legacy they will leave in the poker community, making it the number one thing they will be chasing all summer long.
This year's WSOP schedule will be more extensive than ever, including more high-roller tournaments for the best players to chase POY points and compete for the big bucks.
We are guaranteed to see different approaches, from players like Chris Ferguson looking to min-cash as many events as possible to the likes of Daniel Negreanu focusing on winning the biggest buyin tournaments around with small fields.
Many things will go into this chase, but before we look at some of the main contenders for the title, let's first look at the rules of this year's WSOP POY race.
2022 WSOP POY Leaderboard Explained
Last year, WSOP awarded two separate POY titles, with one going to the player who accumulated the most points overall and the other to the one who accumulated the most points in NLH events.
This time around, we are going back to a single POY leaderboard, with the winner of the most points overall receiving the prize.
The Series awarded $15k in cash to both Josh Arieh and Scott Ball for their achievements last year, but this time around, the grand prize will be an entry into the 2023 Main Event.
This prize will be minuscule to all the players who actually have a shot at this thing, but the unique POY trophy and the big banner at Paris/Bally's will be far more valuable to whoever takes the title.
Some rule changes were introduced this year, including:
WSOP Europe events don't count for POY
Casino Employees, Tag Team, Ladies, and Seniors events don't count for POY
com events in PA and MI don't count for POY
Events like the ladies and seniors were not a part of the POY chase in the past, and the exclusion of WSOPE events means it will all happen in Vegas this time around.
The people at WSOP decided they don't want to discriminate against players who don't want to travel to multiple stops, which seems fair enough.
All open events that anyone can register for will count in full for the POY leaderboard, with the points formula remaining similar to the one used in the past.
With all the rules out of the way, let's talk about the top contenders for this year's POY title and why I think these players have a real shot at winning the coveted trophy.
1. Daniel Negreanu
Daniel Negreanu needs very little introduction as he has been the biggest name in poker for quite a few years, replacing Phil Ivey on that throne the moment Ivey started appearing less in the poker tournament circles.
Today, Negreanu is widely considered to be one of the best poker players around, and his incredible work ethic and the fact he's been working on improving his game and adapting to the new times have kept him in the contender's circle against the young guns.
The truly shocking thing about Daniel is that he has won "only" six WSOP bracelets in his career, with the last one coming in 2013.
Daniel has had plenty of amazing results at the WSOP and away from it since and is the only player to have won the WSOP POY competition twice, in 2004 and 2013.
This could be Negreanu's year, as he is way past due for at least one WSOP bracelet, and he has been at the very top of the POY leaderboard in recent years, always falling just short.
Negreanu is all but guaranteed to make a number of final tables, with this year's schedule being especially attractive for the Canadian poker champ.
The number of high rollers on the schedule has never been higher, and Daniel Negreanu is great at both NLH and the mixed games.
This means he will have more opportunities to accumulate points than just about anyone else in the field.
Daniel is the biggest favorite to win the POY according to all the polls and predictions and is guaranteed to be high priced in the $25k WSOP Fantasy Draft as well.
With any luck, Negreanu will be able to win at least one WSOP bracelet to add to his collection this year and will win his third POY title, which would cement his name in the poker history books.
2. Shaun Deeb
The 2018 WSOP POY and the 2019 runner-up, Shaun Deeb, is as good of a tournament poker player as you will find just about anywhere.
Born in 1986, Deeb has been able to win five WSOP bracelets so far, along with countless other live and online tournament poker accolades.
Not only is Shaun one of the most prolific players around, but he has been chasing both WSOP bracelets and POY titles very diligently for years, always looking for any edge he can get in the competition.
It's crazy to me how my body adjust for wsop so quickly at home I sleep 8-10 hours as soon as wsop comes I go back to my 4 hour sleep schedule ready for the grind

— shaun deeb (@shaundeeb) May 30, 2022
Shaun has talked publicly about his expectations to overtake Phil Hellmuth as the all-time WSOP bracelet winner, which clearly shows his incredible ambition.
Ambition alone is not enough to win titles, but Shaun has shown a great amount of skill as well, winning bracelets in PLO, Stud, and Hold'em and proving he has what it takes to compete in all the games.
Compared to Negreanu, Shaun may be working with a slightly more restrictive bankroll, but that won't stop him as he has already sold quite a bit of his WSOP action to a variety of backers.
We can expect to see Shaun compete in all the big buy-in tournaments, as well as enter all the mixed games championship events and a bunch of smaller buy-in big bet ones, all in pursuit of the POY leaderboard points.
By the time it's all over, it would be no surprise to see Deeb's name at the top of the leaderboard, and a lot may depend on the variance of how well he does at the final tables, which he is notorious for being able to close with surgical precision.
3. Phil Hellmuth
Whether you love him or hate him, you cannot deny that Phil Hellmuth has done incredibly well at the WSOP over the years.
Phil holds the record for the most WSOP bracelets won at 16, and he has been steadily acquiring them since 1989, when he won his first Main Event.
Hellmuth's last bracelet came in 2021 when he took down a $1,500 2-7 Lowball event, adding a new game to the portfolio of poker variations in which he's won a trophy.
The WSOP POY race has been an incredibly frustrating affair for Hellmuth over the years, as he came runner-up in 2006, 2011, 2012, and 2021, to his great disappointment.
Hello @AriaLV and my "Wraparound Suite" ("037" suites: like 45037 or 55037). Aria is my beautiful home away from home: checked in for 7 weeks!! In town 50 days to play in roughly 32 @WSOP tourns. My flt number #1111 reminded it's possible for me to win 4 WSOP tourneys #POSITIVITY pic.twitter.com/yxbRb9oOeu

— phil_hellmuth (@phil_hellmuth) June 1, 2022
Hellmuth has had some incredible Series in his lifetime, but each and every time, someone else did just a little bit better in terms of the POY points.
This time, the Poker Brat will be gunning for the title once more, but he will have a very hard time putting up a fight against the likes of Negreanu or Deeb, all things considered.
Hellmuth is certainly not a big buyin specialist, and this year's schedule will heavily cater to those who are, with players like Michael Addamo or Mikita Badziakouski suddenly finding themselves in with a real shot.
Yet, Hellmuth is nothing if not resilient, and we can absolutely expect him to put up a fight of a lifetime and possibly cause an upset.
4. Ben Yu
Born in Dayton, Ohio, Ben Yu is one of the top tournament poker players around, and his results at the WSOP have only gotten better and better over the years.
Yu came second in the POY race in 2018 and had a very real chance to win it all last year, with a late bust-out in a $5k NLH event ending his hopes and keeping him in 6th place.
Ben has won four WSOP bracelets in his career, including one in 2021, and has made a total of 15 final tables, 10 of those coming in his last four appearances at the Series.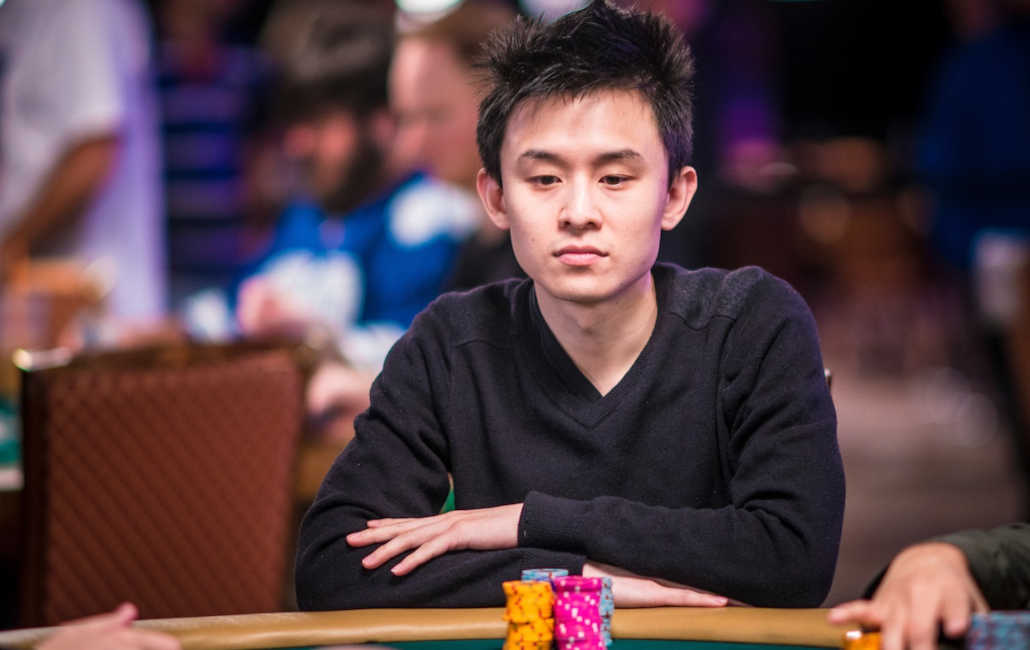 Image courtesy of PokerGO (Drew Amato)
This year, he will be looking to extend on all of those records, and there is almost no doubt that we will see Yu running deep in quite a few events and chasing after the POY points.
He will definitely not be a favorite to win the contest outright, but with a little luck going his way, he may very well cause an upset and beat the favorites.
5. Michael Addamo
One of the most fierce high-rollers around, Michael Addamo is only 28 years old and already has four WSOP bracelets to his name, despite not playing nearly as many events as some of his competitors.
Addamo has been an absolute crusher on the tournament circuit, winning every high buyin tournament you can name and striking fear in the hearts of his opponents in any field.
In 2021, Addamo came 7th in the POY race by winning two bracelets and could have probably won the competition if he had played move events throughout the summer.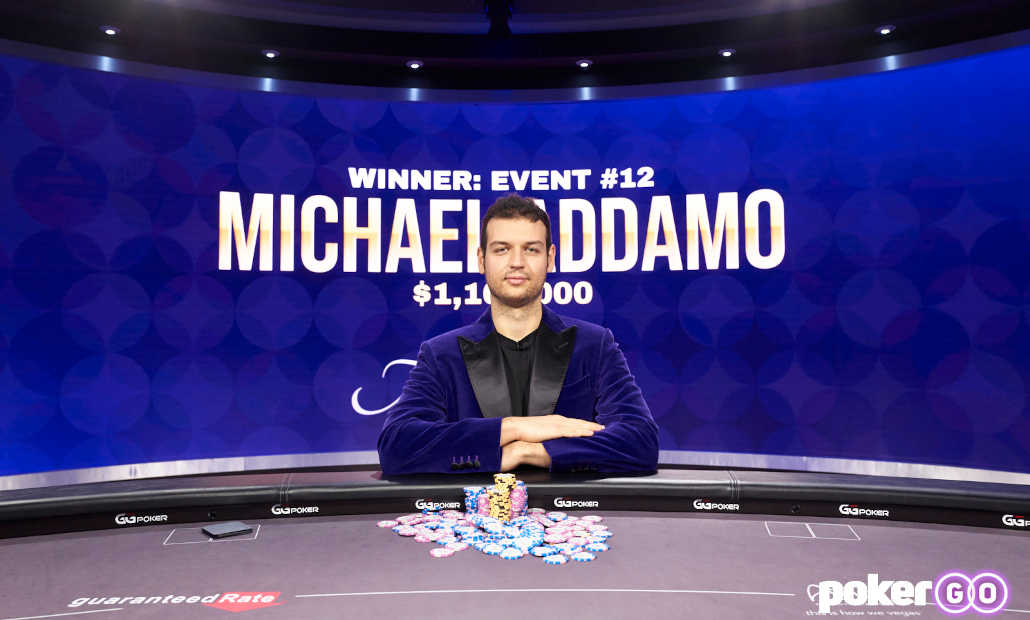 Image courtesy of PokerGO
This year's schedule is right up Michael's street, with a high-roller event on the books every few days, which means we can expect him to ramp up quite a few points.
If he goes out of his way and plays a few of the smaller buyin Texas Hold'em events in the meantime, Addamo can be an extremely serious contender, especially if variance goes his way and allows him to win some crucial flips on final tables.
6. Mikita Badziakouski
You may be surprised to see this name on the list, given that Mikita has not posted too many results at the WSOP in the past, but I have my reasons for listing him as a potential contender.
Born in 1992, this Belarusian poker champion has amassed more than $35,000,000 in tournament winnings to date and is one of the most respected high-rollers around.
With the WSOP this year making the schedule so action-packed for the high-rollers, I expect to see Badziakouski's name in the top 20 of the POY race.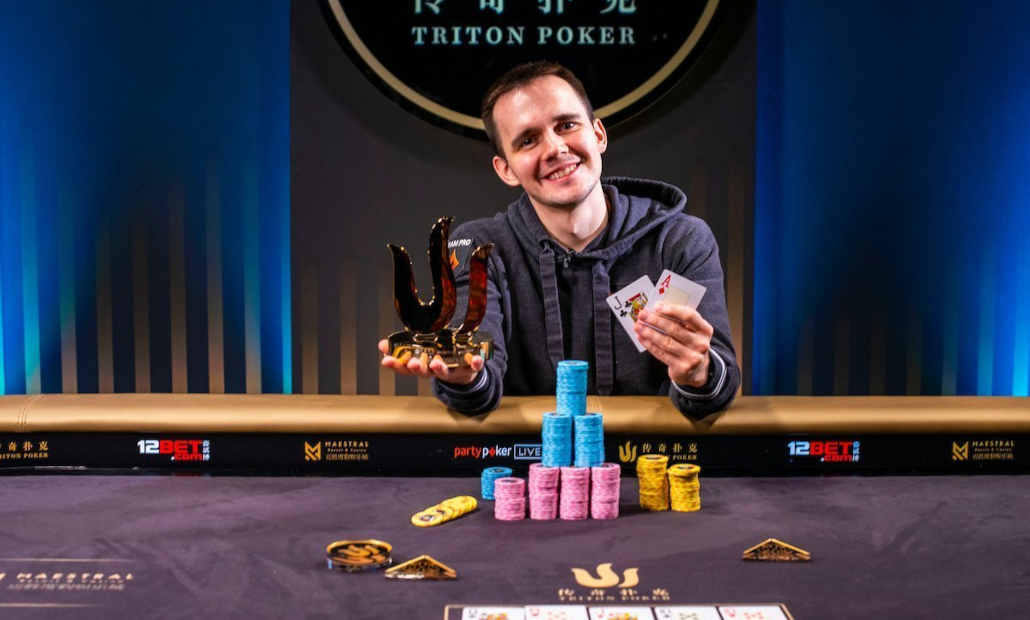 Image courtesy of Triton Poker
If his past results are anything to go by, Mikita is a massive favorite in all the big buy-in events this summer, and there will be more than a few of those going around.
Along with Addamo, Mikita is one of the players who could stun the "old guard" and make a very serious run at the WSOP POY title this year.
7. Jason Koon
Another player who has yet to prove himself at the WSOP, Jason Koon, has been crushing the high-roller circuit for years and is one of the most respected players in the community.
Jason is a GGPoker ambassador, and his appearance at this year's Series is guaranteed. We can also expect him to put in quite a bit of volume for all the same reasons I mentioned for Badziakouski and Addamo.
Koon is coming off a hot week in Madrid, where he won well over $2,000,000 in high-roller events and will be looking to keep the momentum going.
It is more than likely that we'll see Koon make quite a few final tables at this year's Series and if he can run well at a couple of them, a high position at the POY leaderboard is possible.
8. Brian Rast
If you want a true dark horse to bet for the WSOP POY title, Brian Rast is the perfect name to fill that position.
With five WSOP bracelets and ten final tables to his name, Rast is no stranger to winning at the Series, and his two wins in the $50k Player's Championship speak volumes of his skills.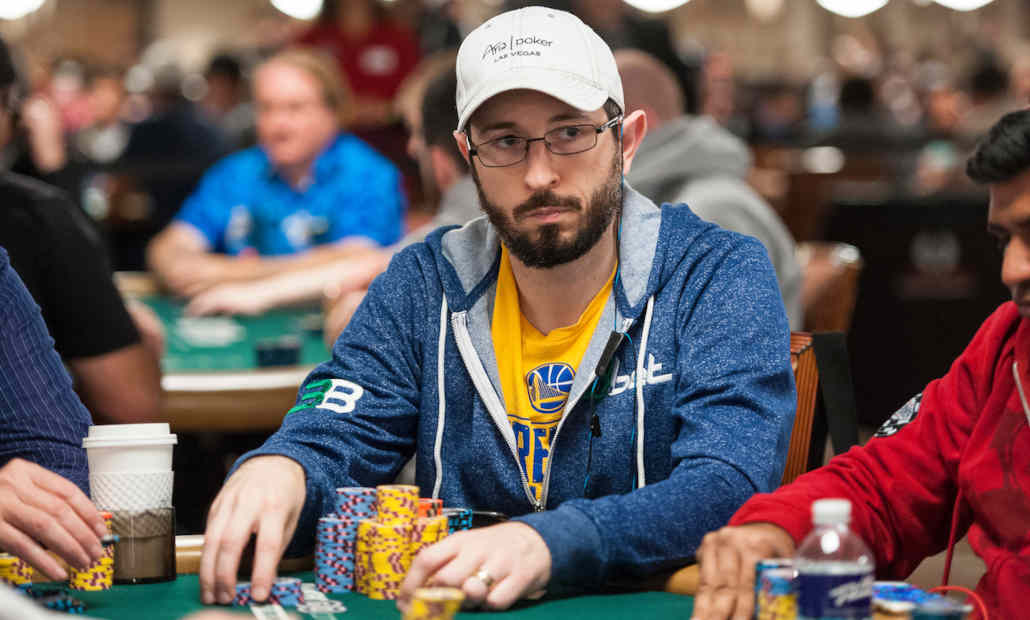 Image courtesy of PokerGO (Jayne Furman)
Rast has not shied away from competing with the best of the young generation either, as he continually plays in the biggest buy-in tournaments around, with success.
Over $22 million in tournament winnings and the demeanor of a champion give Rast a very real shot in my eyes, although he will need to play quite a few events to get there, which could be the one stumbling factor for him if history is anything to go by.
9. Josh Arieh
Leaving out the reigning champion from the list of the top 10 contenders would be rude, even though Josh's win last year came as a surprise to most.
Phil Hellmuth's elimination from the $5,000 NL Hold'em 8-Handed means Josh Arieh (@golferjosh) is the 2021 WSOP Player of the Year!

— WSOP (@WSOP) November 23, 2021
Arieh has been a true WSOP specialist for many years, accumulating over $9 million in WSOP, WPT, and WSOPC events in the process.
Josh had a dream summer last year, winning two of his four WSOP bracelets, and he will surely be looking to build upon that and make a run for the POY once again.
His chances are even slimmer this time around, considering the number of high-rollers, unless he decides to jump into some of these and compete for all the way.
Since these events have not been his stage historically, I don't expect to see him in the biggest buyins of the Series, which could be the stumbling factor for the reigning WSOP Player of the Year.
10. Phil Ivey
The only reason we haven't seen Phil Ivey on the WSOP POY leaderboards in recent years is the fact that the Tiger Woods of Poker hasn't attended the Series for a few years now.
Ivey has won ten WSOP bracelets between 2000 and 2014, which is more than many of the best players around have won in their lifetime, despite playing more events, especially over the last ten years.
Phil Ivey remains one of the best mixed games players in the world and is absolutely a big favorite to make a good run at the WSOP POY if he shows up to play.
Phil Ivey waits to take his seat in the @WSOP $100,000 High Roller Bounty. pic.twitter.com/5RvSJ8nemD

— Donnie Peters 🍕 (@Donnie_Peters) May 31, 2022
This is a very big if, as Ivey has seemed preoccupied with high-stakes cash games in recent years, but his appearances at some of the Triton Series stops over the last six months give us some hope that we will see more No Home Jerome at the WSOP this summer.
Ivey was there for the opening event, and if he decides to put in a proper grind this summer, there is no one in the world who has a better shot at being crowned Player of the Year than him!