Rick Salomon Poker Story: Hollywood Hotshot & One of World's Scariest Cash Players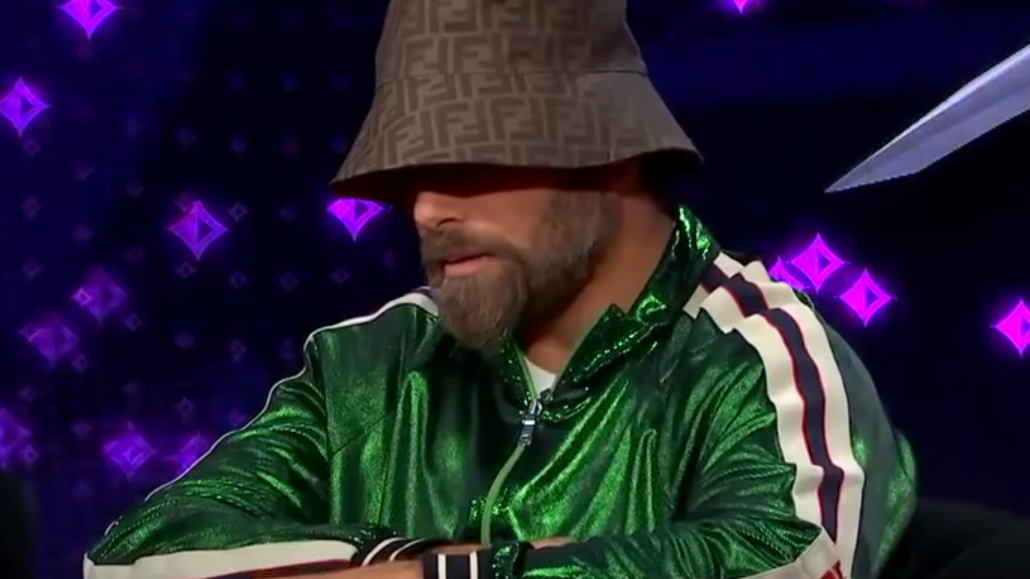 14 minutes
Last Updated: September 13, 2021
Rick Salomon Poker Story: Hollywood Hotshot & One of World's Scariest Cash Players
Images from YouTube
The poker community has seen its fair share of interesting characters over the years, and Rick Salomon certainly comes near the top of that list.
A film producer, serial celebrity dater, Hollywood bad boy, and a semi-professional poker player, Rick has lived a life that would be the envy of millions of men worldwide.
While some know him for his performances on the felt, a much wider audience first got to know Salomon in 2004, when a sex tape of him and famous socialite Paris Hilton was leaked to the public.
Following "1 Night in Paris," Rick's popularity seemed to grow, and he entered the poker world around the same time, recording his first official poker scores.
Love him or hate him, few can say that Rick Salomon is not a huge character that has had a meaningful impact on the poker world in recent years, both for his unique playstyle and his participation in some of the biggest poker games of all time.
Rick Salomon Career Highlights
Owned an online poker site in 2003
Final tabled The Big One for One Drop 3 times
Has nearly $10 Million in live tournament poker earnings
Is a regular in huge private cash games in Los Angeles
Made famous after releasing the "1 Night in Paris" sex tape
Was married to Pamela Anderson on two occasions
Rick Salomon's Early Life and Rise to Fame
Born in Neptune Township, New Jersey, on January 24th, 1968, Richard Allan Salomon was raised in a traditional Jewish family. His father, Robert, already had plenty of success in the entertainment industry as one of the top figures at Warner Bros.
Little is known about Salomon's early years, his education, and upbringing, none of which were as widely publicized as those of many other top poker pros.
The reason, of course, is the fact that Rick is not a traditional poker professional, and he gives very few interviews for the TV or other poker media.
Instead, Rick seems happy to do his talking at the felt, where his actions talk much louder than any words. Hundreds of thousands of dollars are regularly flying across the felt whenever he is involved in a game.
Rick's youth remains a mystery to this date, to such a degree that despite his high profile information on his schooling, potential college degrees, or other details remain unknown.
Rick Salomon Turns to Poker
Rick Salomon's poker journey started in a less than the traditional way. He became an owner of an online poker site in 2003, during the years when he was also making his first steps in the film industry.
His passion for film and entertainment was probably inherited from his father, but we don't really know what got Rick into the world of poker.
This early excursion into the world of online poker appears to have been a profitable one. Rick also started playing in poker games in the Los Angeles area, where he moved to pursue his ventures in the movie industry.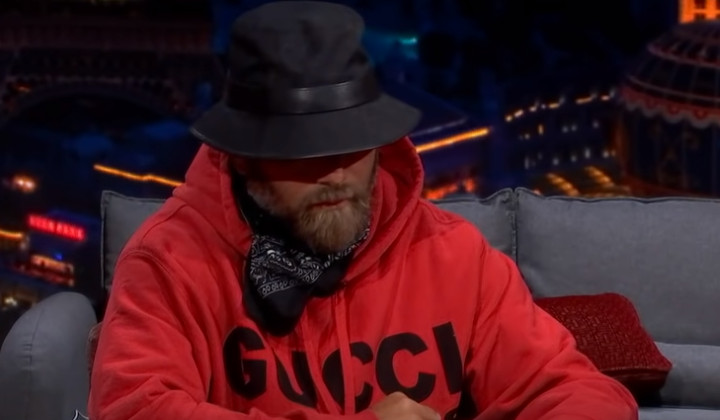 A relative newbie in the film-producing business, Salomon also started recording his first cashes in poker tournaments in Las Vegas, although his interest in tournament poker was never too big.
This all changed a decade later when high-roller tournaments became a thing, with Rick being one of the few players to have cashed in three separate "The Big One for One Drop" events.
Rick's poker skills have often been a subject of debate among true poker professionals. However, many sources seem to indicate that Rick's career in poker has been very successful, as game selection appears to be one of his strongest suits.
Rick Salomon's Professional Poker Career
While it isn't clear when Rick was first introduced to poker, it is known that his first official encounters with the game were around 2003, when he owned and operated an online poker room.
In 2005, Rick recorded his first poker tournament cash, a small $4,800 ITM finish in the $3,000 Larry Flint Grand Slam of Poker in Gardena.
This was just a small excursion for a player who would become one of the most feared high-stakes sharks on the circuit.
The very next year, Rick Salomon won a $1,000 Bellagio Cup II Texas Hold'em event for $125,715, a big score for a player who was still an unknown in the poker world.
At the same time, Rick was making a name for himself in the entertainment circles, gradually becoming a key part of Hollywood's high society.
A number of smaller cashes in various poker events, mostly in Las Vegas, were the only official poker scores for close to a decade, as he focused mostly on private cash games in the Los Angeles area.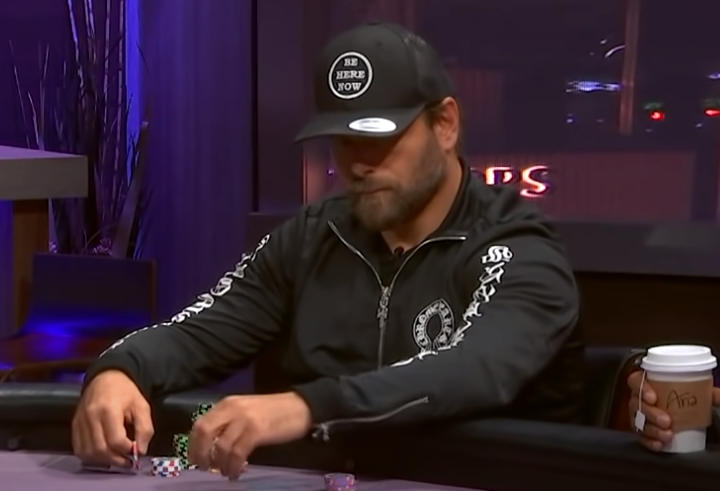 In 2014, Rick entered "The Big One for One Drop" or event #57 at the WSOP in Las Vegas. The event featured an incredible $1,000,000 buyin and was packed with the poker elite, with Daniel Negreanu and Daniel Coleman eventually making it to the heads-up battle.
That year, Rick placed fourth in this prestigious event at a final table stacked with elite poker pros. He cashed for $2.8 million in a very top-heavy structure that awarded winning above all else.
Just two years later, Rick was once again involved in the biggest poker event of the year, the €1,000,000 "The Big One for One Drop" in Monte Carlo.
Once again, the New Jersey native went deep in a field of 26 seasoned pros and high-stakes whales but came short once again. The third-place finish got him a payday of €3,000,000 for a hefty profit on the day, but the title eventually went to Elton Tsang.
Poker fans and Rick's critics were all probably shocked to see him featured at yet another $1,000,000 "The Big One for One Drop" final table in 2018.
This time around, pros Justin Bonomo, Fedor Holz, and Dan Smith got the better of Rick, who came in fourth place and took home another $2.84 million, capping out his multi-million dollar winning spree in these events.
With these and his other tournament cashes, Salomon has amassed a total of $9.9 million in cashes, an impressive number for someone who barely gets involved with the tournament circuit, to begin with.
Rick Salomon: The Nosebleeds Hero
While his success in the high-roller tournaments has been well recorded, Rick's real stage is the cash games, where he has been the center of attention for many years.
Rick Salomon's poker playing style has been all the talk of the online poker forums for years. Many fans and professional poker players often criticize his play, which is quite unorthodox, to say the least.
Rick's current residence is in Hollywood, which is why it is not surprising that he is part of some of the biggest cash games in the Los Angeles area. These games regularly attract movie stars, sports hotshots, and numerous other rich players, none of whom are professionals.
In fact, the likely reason for many of Rick's successes in poker is that he rarely plays against the pros and tries his best to play against other recreational or semi-pro players whose skills are not as well-tuned as those of the professionals we see on TV poker shows.
Lawsuit Over $2.8 Million Debt
In one interview, Pamela Anderson (who was married to Rick) claimed that he had won over $40 million in cash games. While some scoffed at the idea, his recent appearances on televised cash games, as well as a particular court case in French courts, may have put things into perspective.
In 2019, Rick Salomon's poker endeavors were brought into the public eye when his lawyers filed a case in the French courts against Raad al-Khereji, a Saudi national who had played in a high-stakes poker game in Cannes against Salomon.
According to reports, the 48-hour session saw al-Khereji lose $2.8 million to Rick, who was promised that lawyers would contact him to settle the debt.
Instead, Rick got a call from a lawyer stating the game was not for real money, and no debt had been incurred.
Quite naturally, Salomon tried to sue, but the French courts would not settle the dispute, refusing to mediate in gambling debts incurred in games that don't require physical exertion.
While the case was not settled in Salomon's favor, it clearly demonstrated the kind of stakes that Rick regularly plays for and the kind of wins he is used to. Failing to collect this one was surely painful for the Hollywood superstar, but it didn't stop him from continuing to play at the highest levels.
Most recently, Rick appeared on popular poker TV shows Poker After Dark and High Stakes Poker, where millions of dollars were on the table, and the likes of Bill Perkins, Phil Ivey, and Tom Dwan tried to get the better of him.
Rick Salomon's poker style did well in these games, and the high-roller played multiple million-dollar pots against pros and amateurs alike. If you are looking for action and love watching players with creative styles, then the shows featuring Rick are a must-see.
On top of these games, Rick was also invited to "Rob's Home Game," which was hosted by Rob Yong, the owner of Dusk Till Dawn Casino and the partial owner of Party Poker. Rick showed off even more moves and played million-dollar pots routinely, putting the likes of Phil Hellmuth out of their comfort zone in hand after hand.
Away from the Felt: Rick Salomon and the Hollywood Elite
When he is not playing poker, Rick Salomon is part of the Hollywood jet set, mingling with the biggest names in the movie and entertainment industry that everyone has heard of.
To date, Salomon has acted in 7 Hollywood movies and produced several movies and TV documentaries.
The one title that pops out from the rest on his list of cinematographic achievements is "1 Night in Paris," which is characterized as a video documentary on the popular IMDB.
However, "1 Night in Paris" is anything but a documentary! The catchy title sex tape was recorded in 2014, with Salomon sharing intimacy with Paris Hilton, who was 19 years old at the time of recording.
This scandal was the one thing that really put Rick into the focus of the mainstream media. The famous socialite sued Rick for releasing the tape and alleged that the tape was released without her consent. According to some reports, Rick had to pay at least $400,000 to Hilton, but this was never confirmed.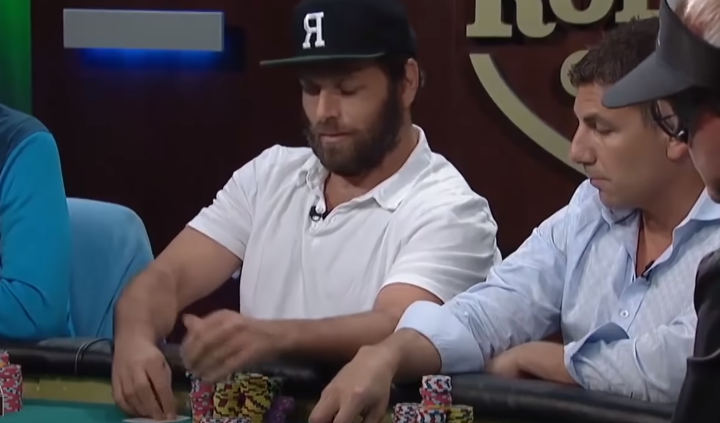 Apart from his "relationship" with Hilton, Rick is known to often mingle with some of the hottest women in Hollywood, including the likes of Pamela Anderson, Elizabeth Daily, and Shannen Doherty.
Rick's first marriage started in 1995 with voice actress Elizabeth Daily but lasted only five years. During that time, Rick also fathered his two children, Hunter and Tyson.
In 2002, Salomon briefly married Shannen Doherty, a Hollywood actress famous for her roles on "Charmed" and "Beverly Hills." The couple was married two days after meeting, and nine months later, the whole thing was annulled.
Of course, Rick's highest-profile marriage was his third, to one of the most famous actresses in the world, Pamela Anderson.
The "Baywatch" star admitted on the "Ellen DeGeneres Show" that she fell in love with Rick after paying off a poker debt with sexual favors. But just a few months later, Salomon and Anderson got divorced.
Incredibly, the famous couple gave it another shot in 2014, when Anderson and Salomon tied the knot yet again. Once more, the marriage ended before it had really started, with Rick having to pay a million-dollar settlement to the woman who was clearly never destined to be his bride.
With his last marriage ending in 2015, it seems that Salomon decided to take a break from getting married, but it may be just a matter of time before the next Mrs. Salomon emerges from a sea of Hollywood superstars.
Rick Salomon's Net Worth
If there is one thing we all like to speculate on, it is the net worth of famous Hollywood stars as well as poker players. In Rick Salomon, we get to do both!
The records of Rick Salomon's poker career are far from public, as we only know about the tournament scores he has acquired. To date, he has cashed for close to $10 million, but if we consider the $1,000,000 buyins for several events he has played in, his tournament profit cannot be more than a few million.
Pamela Anderson stated in a 2015 interview that Rick was up $40 million in poker home games that he was part of, which is quite possible, and would bring Rick Salomon's net worth up quite a bit.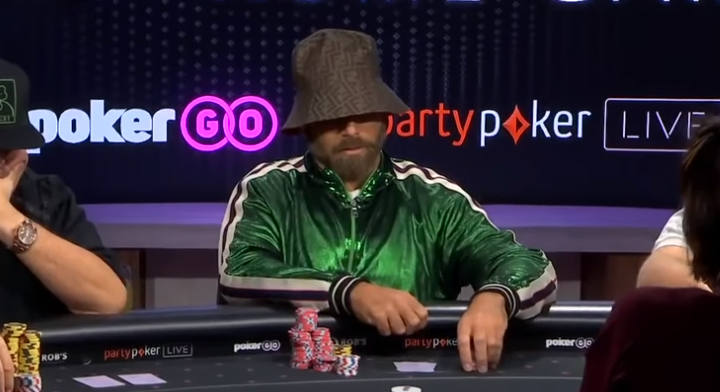 Rick is also a part of the Hollywood circles where money flows in rivers. He is likely to have made a fortune for his part in the movie industry.
All that said, Rick's private life seems to cost quite a lot, while his poker playing style is certain to bring many swings both ways.
Some reports have Rick Salomon's net worth at close to $50 million, although it could be a lot higher depending on his winnings in the cash games and debts that other players might have towards him.
The one certain thing is that Rick Salomon's net worth will not be staying the same over time, as his insane appetite for high-stakes action is bound to lead to million-dollar wins and losses that can swing his total bankroll in either direction.
Want More of Rick Salomon?
Whether it is Rick Salomon's poker endeavors or his private life you are interested in, looking up his Instagram page is all you need to do!
While many poker professionals like to take to Twitter and have heated discussions over stuff that hardly matters, Rick Salomon prefers to enjoy life and keep his fans entertained with his great sense of humor and absolute lack of filtering.
Rick's life today remains as colorful as ever. He continues to partake in private nosebleed cash games playing some of the craziest poker hands you'll see, travel the world for business and pleasure, and spend his days surrounded by some of the hottest women in Hollywood and beyond.
As we wait for Rick's next big performance on one of the televised poker shows, I suggest you head over to his Instagram to get a true insight into one of the most colorful people in the poker world and outside of it.