Tony Dunst Poker Journey: A True Poker Celebrity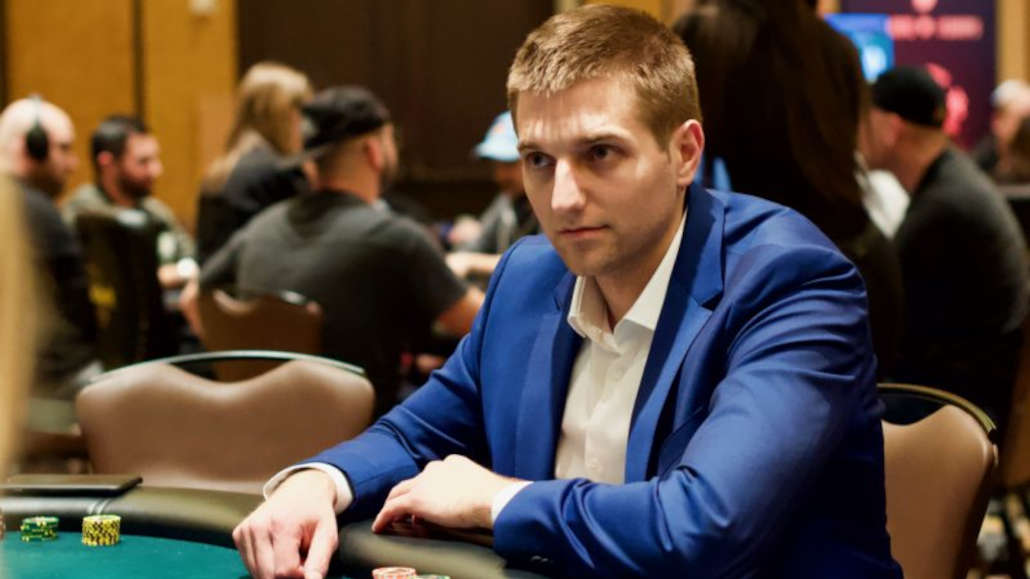 Many professional poker players are controversial figures who split the opinions of their fans and the poker community at large. Tony Dunst is one of the few who are loved by pretty much everyone.
Born in 1984 in Milwaukee, Tony amassed a fortune playing live and online poker tournaments while at the same time becoming a staple name in the poker industry.
He worked as an ambassador for big poker brands and an announcer for the World Poker Tour.
With millions in poker winnings, Dunst has proven his skill in the game, but his great fame in the world of poker was acquired through off-felt activities.
To this day, Tony remains one of the few players whose integrity is beyond question and who have managed to avoid all scandals and controversy despite being in the thick of things for the better part of two decades.
Today, Dunst remains a big part of the poker community both as a player and as an ambassador, continually amassing new accolades and hundreds of thousands in poker winnings.
Tony Dunst Poker Highlights
Born in Wisconsin, studied theater, and lived in Australia, China, and Malaysia.
Started playing poker online during the poker boom
Won more than $4M in live and more than $2M in online tournaments
Won two WSOP bracelets and one WPT title
Won the 2016 Aussie Millions Main Event for A$1M
Co-host for WPT and ambassador for WPT Global
Tony Dunst's Early Life and Career
George Tony Dunst was born on October 17, 1984, in Milwaukee, Wisconsin, where he lived out his childhood and early youth.
While many people move away for college, Tony stayed in Milwaukee and attended the University of Wisconsin, majoring in theater.
Tony studied and worked as a waiter to support himself in his early years while also discovering poker during the early years of the poker boom.
In 2003, Tony was already playing online poker under the screenname "Bond18" and started on a journey to improve his skills and build up his poker bankroll.
He left college early to pursue a poker career and travel the world. He ended up in Shanghai, China, where he lived and played poker for a while.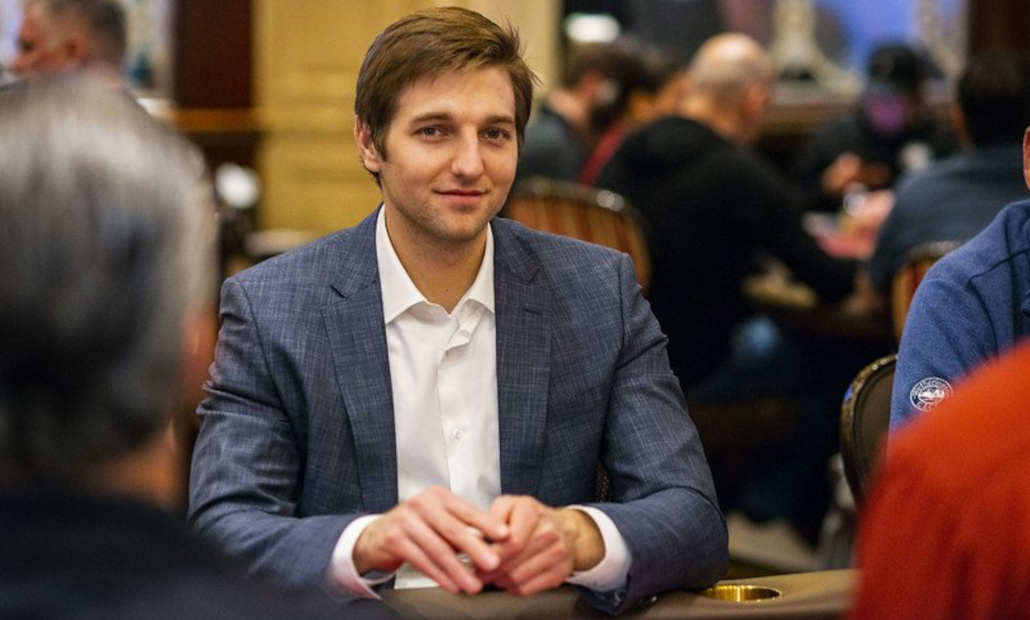 Image courtesy of LearnWPT.com
He also spent some time living in Australia while still studying, where he ended up overstaying his student visa, which landed him a three-year ban from the country.
Yet, Australia was the venue of his first live tournament results in 2005 and 2006. After Australia and China, Dunst spent some time living in Malaysia as well before finally moving to Las Vegas and settling there.
Having spent several years on the road and experimenting with living in different places and meeting new cultures, Tony was finally ready to take the poker world by storm.
In 2006, he appeared at the World Series of Poker for the first time as a 22-year-old and started writing out his very own poker fairytale.
Tony Dunst's Professional Poker Career
Tony Dunst first started playing poker online, with Full Tilt Poker being the first site he would play seriously at, using the screenname "Bond18."
His first recorded live poker scores come from the 2005 Victorian Poker Championships in Melbourne, Australia, although these were fairly small in value.
In early 2006, Tony made his first major final table, earning $14,000 in the $A1,100 Crown Australian Poker Championships.
His first appearance at the WSOP came in 2006, where he cashed in three separate events, including the Main Event, where he cashed for $42,882.
Following that summer, Tony was completely hooked on poker, playing any game he could get into and regularly traveling the world to play.
While he had some success along the way, his first major breakthrough on the poker scene came in July 2008, when he won the $3,120 Bellagio Cup IV for $193,720.
Around the same time, Tony was having quite some success at Full Tilt Poker and in the online poker circles in general, and his bankroll was finally going in the right direction.
Image courtesy of seminolehardrockpokeropen.com
Tony spent the better part of 2009 playing online poker and honing his skills before coming back to the WSOP in big style, coming 50th in the WSOP Main Event.
While this score was good for just $168,556, it was just a few steps away from the biggest final table in the poker world and a massive payday.
The close call didn't deter Dunst, who kept playing the WSOP and other poker tournaments on a regular basis and seemed even more motivated than ever before.
Major Scores Pouring In
It took a while before Tony made his next major table, which came at the WPT in 2012. He came 5th in the WPT Jacksonville Main Event for $66,532 that time.
Following a good number of ITM finishes at both the 2012 and the 2013 WSOP, Tony won his first WPT title at the 2013 Caribbean Poker Tour – St. Maarten Main Event, taking home $145,000.
In April 2014, Dunst was at the final table of the $15,400 WPT World Championship in Atlantic City. He finished third and still won $452,729, his biggest tournament score to date, just barely missing out on the $1.35 million first-place prize.
In 2015, the came 6th at a side event on the same WPT stop, winning another $173,873 for his efforts in that one.
In January 2016, Tony won the biggest tournament score in his career at the Aussie Millions Poker Championship in Melbourne, winning a cool million Australian dollars, worth just over $700,000 in USD at the time.
The same year, the Wisconsin native won his first WSOP bracelet, taking down a massive $339,254 in event #63, a $1,000 NLH event.
While this was not his biggest cash score, the relation between the prize and the buyin was astounding, and Tony crowned a very successful year.
His success, both live and online, continued in the coming years, but it was not until 2019 that he would score his next major live tournament result.
In June 2019, Tony came second in the WPT Tournament of Champions in Las Vegas, taking home more than $250,000 after losing heads up to German pro Ole Schemion.
In July that same year, Dunst once again came close to winning a major title, losing heads up in a $5,000 WSOP NLH event to English player Carl Shaw.
He won $374,886 but fell short of his second WSOP bracelet.
Dunst had another opportunity at WSOP gold early in the 2020 online edition of WSOP, coming third in the $500 Kick-Off event, winning $57,881.
Just days later, he managed to close the deal in the $777 6-max WSOP event, winning $168,342 and the second WSOP bracelet of his career.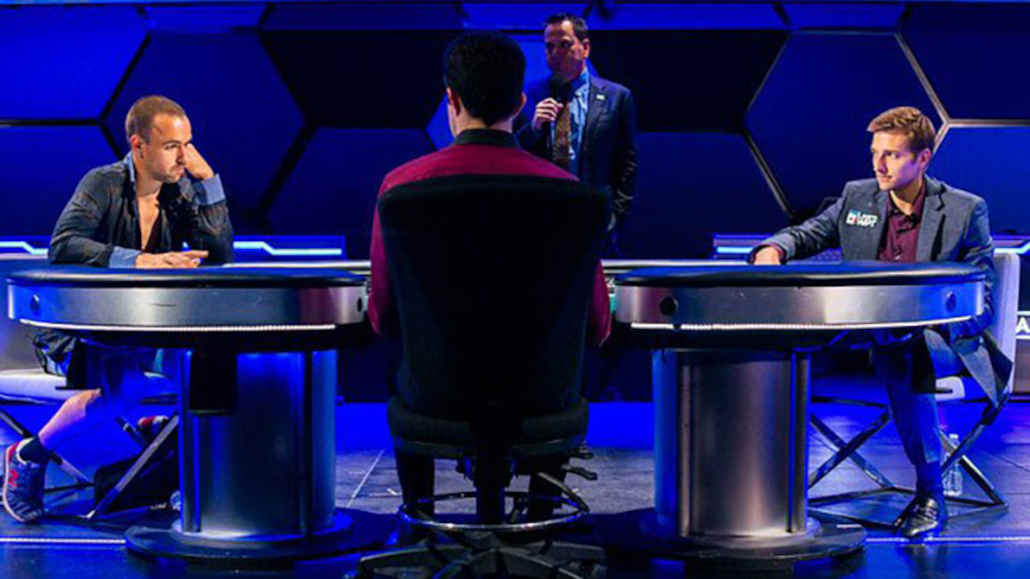 Image courtesy of ClubWPT.com
With the live poker world closed for business, Tony kept grinding WSOP and WSOPC events online with plenty of success over the course of 2020 and 2021.
Along with dozens of other ITM finishes, Dunst managed second place in a WSOPC online event in March 2022, coming very close to winning his first WSOPC ring as well.
To date, Tony Dunst's poker career has resulted in more than $4,000,000 in live tournament winnings, over $2,000,000 in online winnings, and plenty more in other forms of poker.
Dunst has won a total of two WSOP bracelets thus far, along with a WPT title and a total of five WSOP and six WPT final table appearances.
His colorful career is already the envy of many poker players, but at just 38 years of age, he still has many years left to build on his accolades and further cement his name in the poker history books.
Yet, despite all his incredible poker results, Dunst is best-known for his work as an announcer for the WPT and his other contributions to the poker community.
Tony Dunst as Poker Announcer and Ambassador
In 2010, Tony Dunst was brought in by WPT to co-host the WPT television shows alongside Mike Sexton and Vince Van Patten.
Tony took on a segment of the show called "The Raw Deal," in which he analyzed some of the biggest and most interesting poker hands during WTP final tables.
Being a successful poker player and eventually making six WPT final tables, he was more than qualified to make "The Raw Deal" one of the most interesting parts of the final table shows.
In 2017, Dunst took on the role of Mike Sexton as the lead announcer for WPT alongside Van Patten, giving him an even bigger TV profile in poker and allowing him to get even more air-time during the shows.
All this exposure has allowed Dunst to also sign a deal with partypoker as an ambassador for one of the biggest online poker brands in the world.
Tony also promoted Zynga Poker, one of the biggest poker games on social networks, giving him plenty of work to attend to when he is not actively playing poker.
Today, Dunst also works as an active ambassador for WPT Global, a brand new online poker site that runs in partnership with the World Poker Tour brand.
Tony Dunst's Net Worth
Having been in the poker world for nearly two decades, Tony Dunst has done well for himself, both in terms of creating a brand name and in terms of amassing wealth.
During his career, Tony has cashed for more than $6,000,000 in tournaments overall, and while a portion of this may fall off to buyins, he has never been a regular in massive stakes tournaments.
This means he is likely up more than $3 million if not more from poker tournaments alone.
Tony is not known as a big cash game player, but I have no doubt he has made some money in poker games that aren't tracked via official channels as well.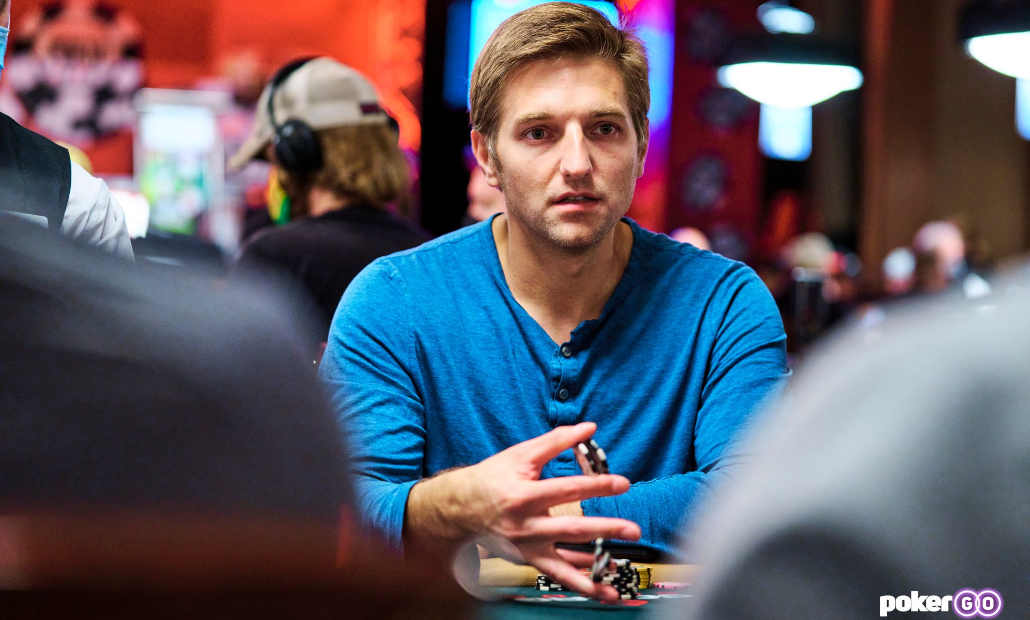 Image courtesy of PokerGO
Apart from that, Dunst has had some lucrative TV deals over the years, not the least of which is his current gig with WPT, where he works as both a TV host and an ambassador for the newly founded WTP Global online poker site.
A sharp guy like Dunst is guaranteed to have used some of the wealth and contacts he gained in poker to make smart investments, which could easily mean he's made millions on the side.
All things considered, I would estimate Tony Dunst's net worth to be close to $10,000,000, with a propensity to grow significantly as he builds on his brand and takes his career to new heights in the coming years.
Where is Tony Dunst Today?
Tony Dunst continues to be a very big part of the poker community, working as a co-host for WPT TV shows and promoting WPT Global and other major poker brands through his social media and other appearances.
Tony is also still an active poker player, competing at the highest level in tournaments such as WTP, WSOP, and more.
His recent results in both live and online poker tournaments clearly show that Dunst is still a force to be reckoned with as he steadily marches towards winning even more poker silverware and titles.
While Tony is quite dedicated to promoting WPT and working with this brand, he uses his social platforms, primarily Twitter, to spread other good causes, talk sports, and tell the world about his latest poker exploits.
Been gambling for so long I can distinguish between the dudes who rugged me and the dudes who rugged me but didn't really mean to.

— TonyDunstTV (@tonydunsttv) May 17, 2022
Dunst has managed to do more in his poker career before the age of forty than most achieve in a lifetime, and it will be interesting to see where his career takes him next and just how big of a name Dunst will be by the time it's all over.
At the current pace, Tony is one of the big candidates to make the Poker Hall of Fame at some point in the future, with a few years left before he is even eligible for nomination into the most exclusive circle of poker players and personalities.