3 Simple Reasons You Should Choose Video Poker Over Slot Machines
3 Simple Reasons You Should Choose Video Poker Over Slot Machines
When talking about casino games, video poker and slot machines are undoubtedly some of the most popular items in this category. And, when it comes down to machine-based games, these two are quite unrivaled.
With a shared category in casino games, video poker and slot machines are very similar, which is not entirely wrong.
However, as similar as they might feel at first, these two game categories are very different, and, just like regular poker beats other forms of gambling, so do video poker machines beat slots, offering a much more skill-oriented gameplay.
SLOT MACHINES
As earlier mentioned, slots are one of the most prominent games found in modern casinos. Interestingly, these games are not limited to only casinos, as you can also find slots in public places like airports and hotels.
Their popularity is based on one major factor: they are very simple to play.
Anyone can play slots and have the same chances of winning as someone who's been at it for years.
This is one of the few casino games that don't require players to know any strategies or have any skills to win. Ultimately, the results in this game are solely based on chance and luck, both of which players have no control of.
VIDEO POKER
At the core of its gameplay is simplicity; however, unlike slot machines, video poker requires a lot more strategic and tactical approach.
The need for skills here means that a good and effective strategy can influence the results in video poker.
While a more tactical approach does not sound pleasing to many players, video poker has remained a fan-favorite over the years.
Poker players, in particular, are much keener on video poker than slots. The game isn't just similar to poker in terms of rules and the overall feel, but it also requires certain strategies to give yourself the best chances of winning.
Although it's still a gambling game, meaning there is an inherent house edge, video poker offers much more maneuvering space. And, if there is one thing poker players love, that's finding ways to make even the seemingly losing situations into +EV ones.
WHY PLAY VIDEO POKER?
If you are completely opposed to gambling and prefer to stick to playing actual poker hands against human opponents, video poker doesn't have much to offer.
However, if you like to try your luck every now and again, and don't mind paying the premium (i.e. the house edge), then these games are a much better option than slots for several reasons.
Higher Player Returns
First of the reasons video poker is considered better than slots is its payback settings. While this category of games won't exactly make you rich, they offer much higher returns compared to slot machines.
Though it varies in different places, most casinos have video poker games with payback percentages as high as 98%. In other places, it goes even higher.
On the other hand, slots have an average return of less than 95%, with most machines in live casinos being under 90%.
Video poker also makes it easier for players to know what the machine returns are just by looking at it.
A skilled player can learn video poker payout tables to identify better machines while searching for a game.
The 8-5 Bonus poker offers a payback of 99.2%, the 6-5 version gives 96.9%, while the 7-6 provides a 98.0% return, which makes it much better than table games like blackjack.
On the other hand, slots have none of this, as players can't determine what the returns of the machines are just by looking at them. Some online casinos do display the return (RTP) of the games, but it's never as good as what you'll find with video poker.
Improve Your Skill by Practicing
Another advantage of video poker is that players can practice the game and gradually become better at it over time.
This made video poker particularly appealing to poker players and serious gamblers who always look for an edge. If you play the game at the right times, you can even have a slightly positive expectation.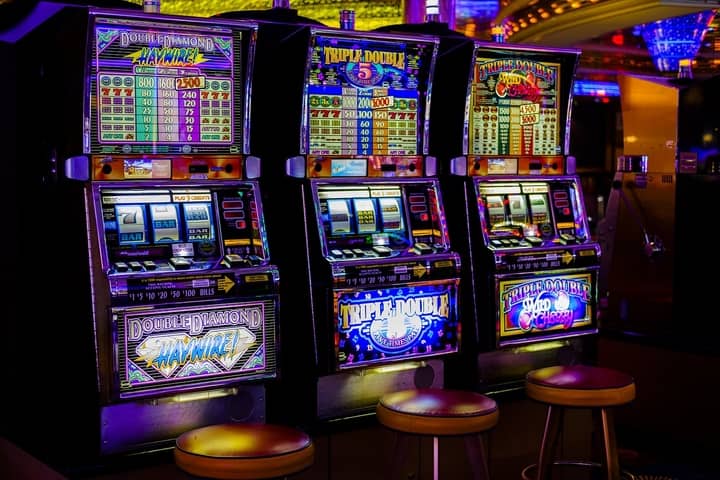 Players can choose to practice from the comfort of their homes playing online. If you're opting for this, you can check out computer programs designed to correct players while playing.
You can't actually get better at slots by playing a lot or by learning strategies. While some will try to tell you there are some secrets to playing slots, that's simply not true.
Once you press that spin button, things are completely out of your hands, and it doesn't matter whether you let the spin run its course or try to "quick" stop it.
Video Poker Is More Engaging Than Slots
Due to the simplicity of slot machines, they can come off as boring and quite unpredictable. For many players, these are the main reasons for choosing video poker over slots.
Generally, people would rather have some kind of control over their money and the outcome of any game they play. This is precisely what video poker offers.
High paybacks coupled with a little bit of challenge and a mix of excitement – you get all of this with video poker. Studying strategies, figuring out pay tables, and practicing the game in different variations is more than enough to keep you on your toes.
With video poker, there is the learning curve, there is luck, and most importantly, there is plenty of fun accompanied by juicy winnings.
CONCLUSION
We could go on and on about the advantages of video poker over slot machines, but this should be enough to give you an idea of what you might be missing out on.
Now, this is not to say that slots are terrible. Slots are undeniably unique and fun, and simple to play. But there is no denying that video poker offers so much more.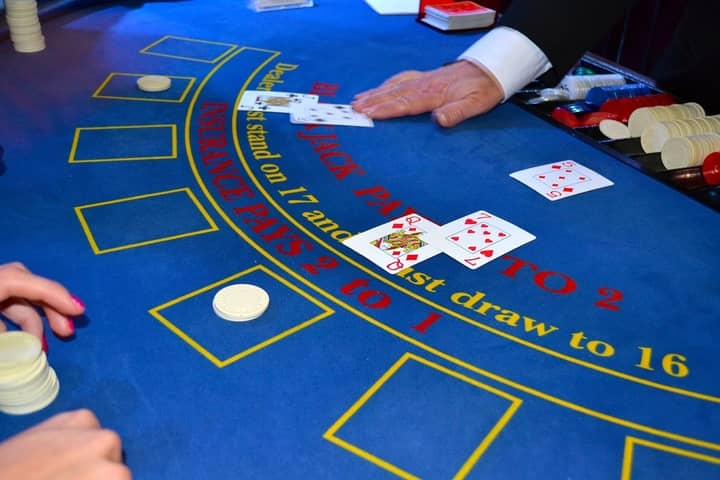 Just like with casino-banked poker games such as Ultimate Texas Hold'em, your decisions matter in video poker, and that's what makes these games stand out.