Online Casinos & VR – Is Virtual Reality the Future of Online Gambling?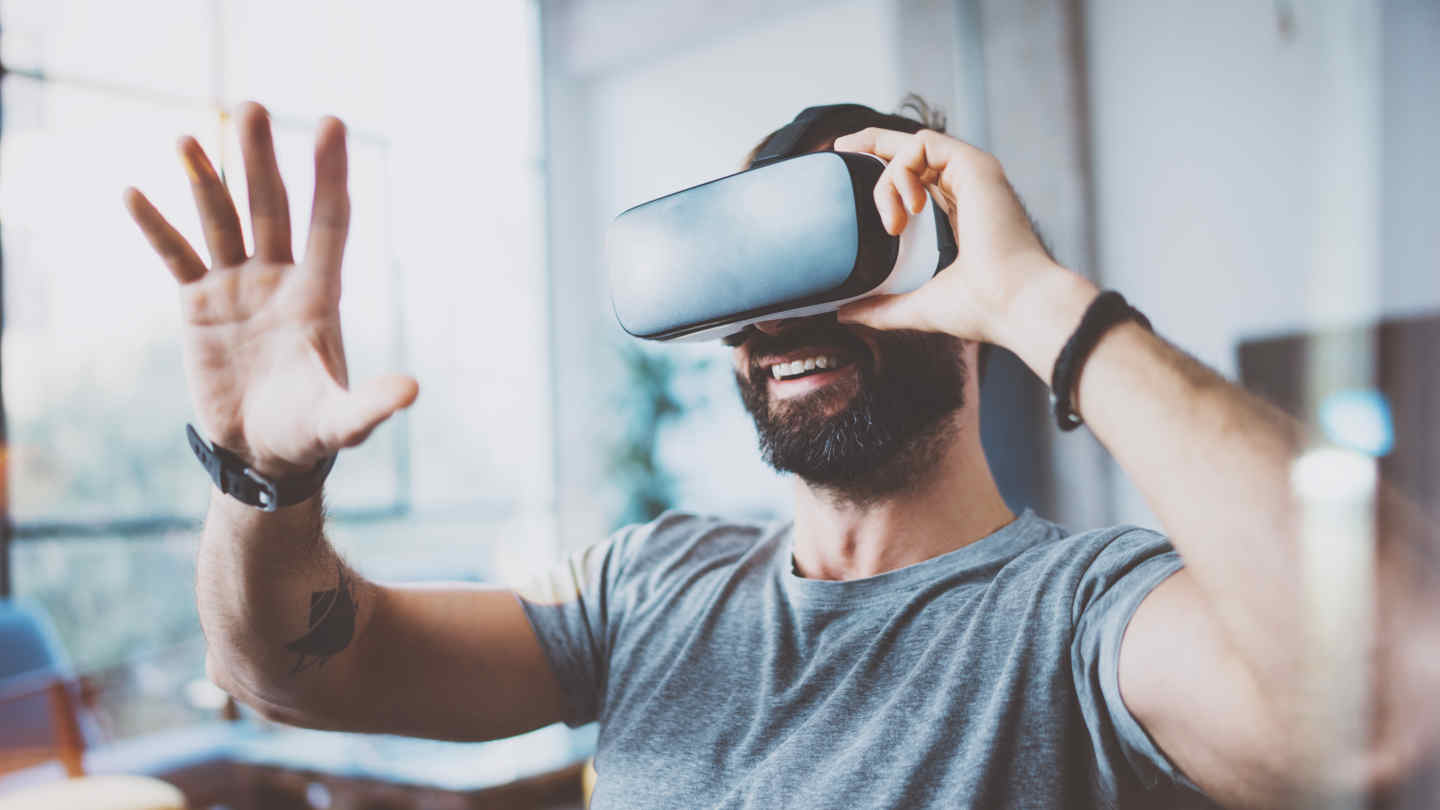 Ever since their earliest days, online casinos have been evolving and adapting to the available technology, with each new technological breakthrough bringing some novelty to the online gambling industry as well.
Virtual reality is one trend in the tech world that everyone seems to be talking about, but that still hasn't quite reached full maturity just yet. However, this tech is advancing with every passing year and is about to become an everyday reality over the next decade.
The first experiments with VR gambling have already been done with plenty of success, and the future of VR will certainly have a big impact on the real money online casino industry in the US and around the world.
What Is Virtual Reality?
The term "virtual reality" is usually used these days to describe the most recent developments in VR tech, but the term itself is actually much broader.
If you have ever played a video game, you were engaging with virtual reality, as every virtual world created within a computer is, in fact, a virtual reality.
The thing that separates different types of VR is the level of immersive experience that is offered, with regular video games being non-immersive or semi-immersive and modern VR (featuring headsets and other sensory instruments) offering a step towards a fully immersive experience.
A true, fully immersive VR universe would allow its users to participate completely in action with all their movements and senses, completely replacing our current reality.
While we are certainly still far away from this "Martix-like" VR, the most modern virtual worlds offer a more immersive experience than ever, making us think that virtual reality is here to stay for the long term.
Online Casinos and Virtual Reality
Practically any industry can have some benefits from VR technology. Air pilots can use it to practice their flying skills, medical doctors can use it to perform trial surgeries, and online gamblers can enter the VR to fully enjoy the casino experience.
See why Bank of America has integrated VR training into nearly 4,000 financial centers across the US and why immersive technologies are becoming increasingly popular in the L&D space. https://t.co/huWc11X8qe

— STRIVR (@STRIVRlabs) May 3, 2023
While online casinos are able to replicate much of the allure of the real casino setting, they simply can't fully translate the experience of being on the floor and playing in the pit.
VR has the ability to take you out of your home, put you in a virtual casino environment, and allow you the full casino experience without the actual need to visit one.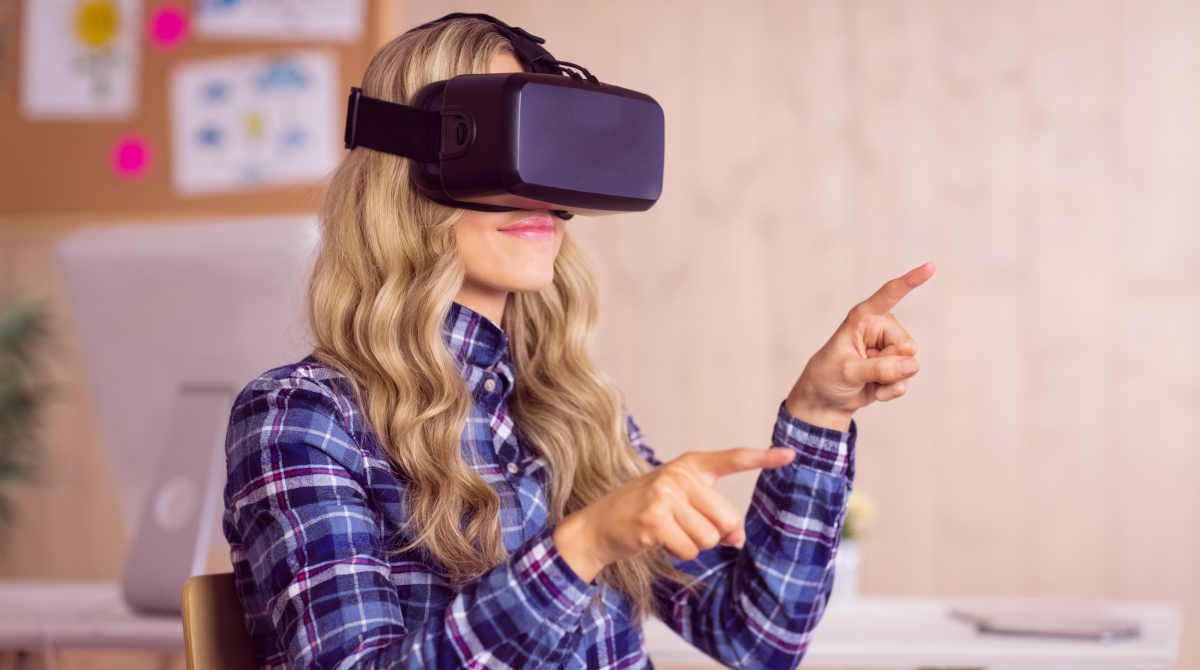 While human touch and contact can't yet be fully replicated, the VR technology we do have can do a lot to mimic the experience.
In virtual reality casino games of the future, you will be able to:
Walk the casino floor and pick your game
Use hand motions to check your cards or make your bets
Communicate with other players in the same VR casino
Wear different costumes and outfits
Engage in a variety of off-the-table activities
At this time, the iGaming industry has already run quite a few tests, creating VR casino slots and table games and allowing players with appropriate technology to access them and play.
These games are far from perfect, and there are many more elements that will be added in the future, but what is already obvious is that VR technology will transform online gambling in a very real way.
Can Virtual Reality Replace Current Online Casinos?
Virtual reality is a technology that is still seeing a lot of resistance these days, as many fear it will take people away from wanting any real in-person experiences.
Whether this will really happen or not remains to be seen, but it is quite clear that VR will be a massive part of the future of gaming, including casino gaming.
Online casinos we have today are super entertaining, but putting the games in a VR setting will only make them more immersive, interactive, and fun to play.
A portion of the population may still prefer to avoid any contact while playing, even if it is virtual, which means we are likely to see online casinos, as they are today, continue to thrive as well.
For those who don't see VR as a positive thing, it is worth noting that it will probably be quite a few years before VR tech is so readily available that most online casino gambling transfers over into the virtual worlds.
Online Gambling in the Metaverse?
At this time, Metaverse is more of a theoretical concept than a reality for most of us, as this early-development project is still in its infancy.
Yet, if Mark Zuckerberg and Meta get their way, Metaverse will become a major hub for many activities, and online gambling will likely be a part of it as well.
As Metaverse expands, you can expect to start seeing online casino games more and more available in the Metaverse, as projects are already being set up around this very concept.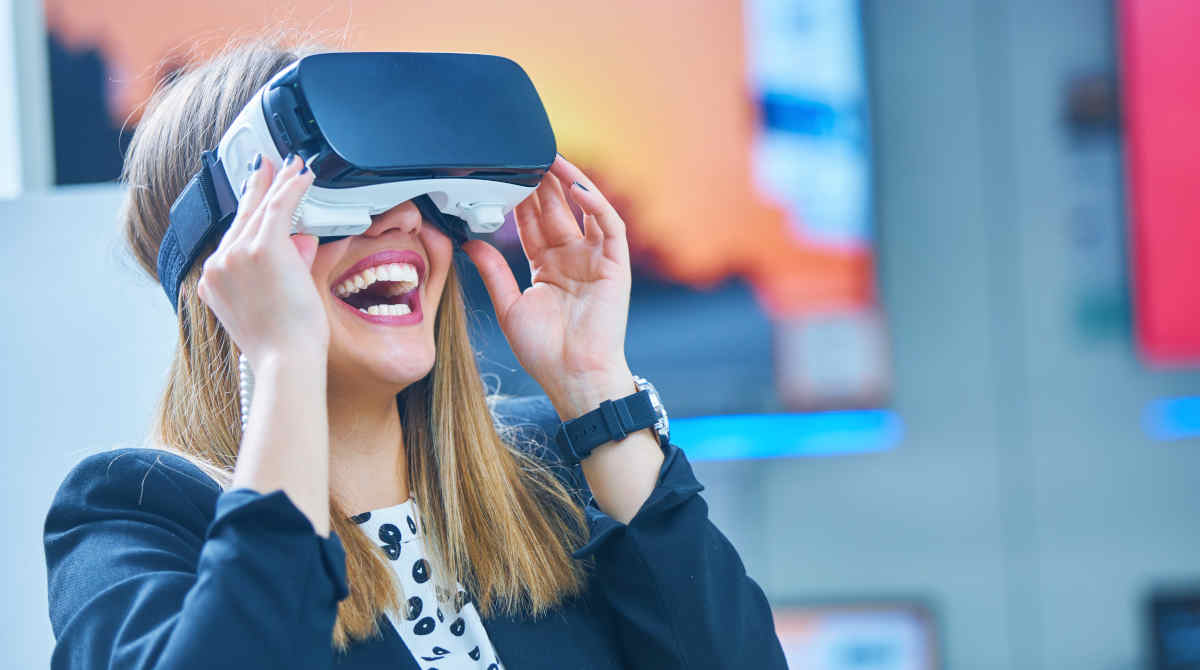 Within a few years, you could be able to take your VR character on a stroll to a luxurious Metaverse casino, play games for fun or for real money, and walk away with your winnings in one of the virtual currencies currently dominating the virtual space.
As crazy as all these ideas may have seemed even just a decade ago, science fiction is quickly turning into reality in more ways than one, and Metaverse definitely seems like something that will stick around for many years to come.
Join in the Virtual Gambling Revolution
If you are a gambler at heart and enjoy playing on the internet today, you should definitely look even more into VR casinos and what's expected of them in the coming years.
As virtual reality becomes more and more available, online gambling will turn towards this space more as well, and you would do well to be at the forefront.
There are plenty of great affordable VR headsets available for purchase already, and you can start exploring VR gambling as early as today if you get one of them and familiarize yourself with the VR technology in time.