Why You Should Visit EPT Barcelona: Heated Poker Action and Epic Vacation in One Place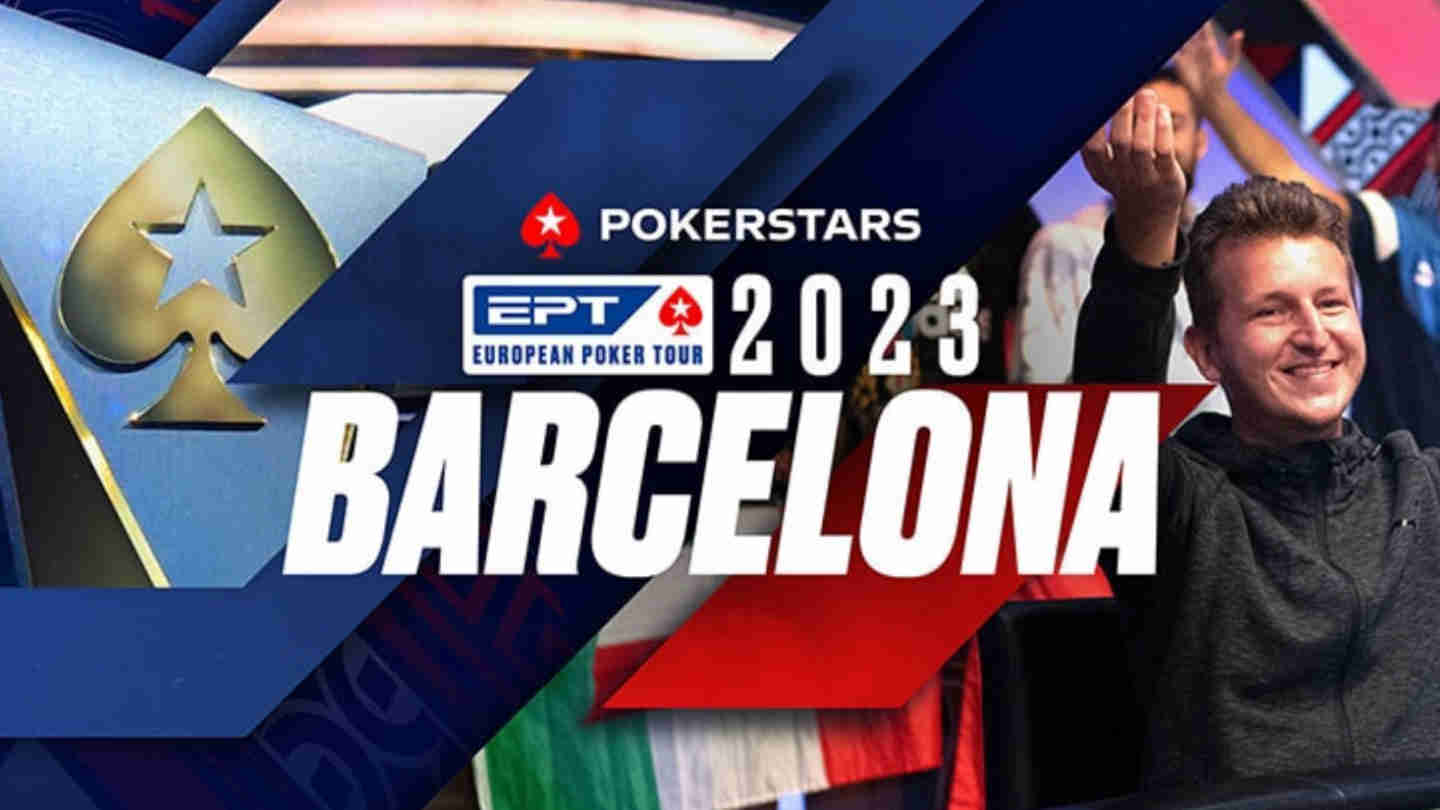 EPT Barcelona is now just a couple of weeks away, with the Main Event kicking off on August 27, and the preliminary Estrellas Poker Tour events on the schedule as early as August 21.
The festival promises plenty of action with dozens of events ranging from just €500 to €100,000 in buy-ins on the agenda, along with more off-the-table activities available than in most other poker venues in the world.
EPT Barcelona by PokerStars has long been considered as one of the favorite tournament destinations of many of the world's most elite poker players, and there are good reasons behind it.
If you are considering traveling to Spain to play in the tournaments this summer, keep reading and discover all the reasons you should definitely not miss EPT Barcelona in 2023.
Two Weeks of Non-Stop Poker Action
The primary reason to go to EPT Barcelona is certainly to play poker, and the festival offers tons of opportunities to do so over its two weeks.
Intense action starts as early as August 21 with the €1,100 ESPT Main Event and the €10,000 Mystery Bounty event, and never really stops until the final day on September 3.
Whether you are looking to get involved with mid-stakes action, with buy-ins between €550 and €2,200, or go much higher and play €10k, €50k, and €100k events, EPT Barcelona has you covered.
You can check out the full EPT Barcelona schedule and figure which of the events best fit your budget and your preferences in formats.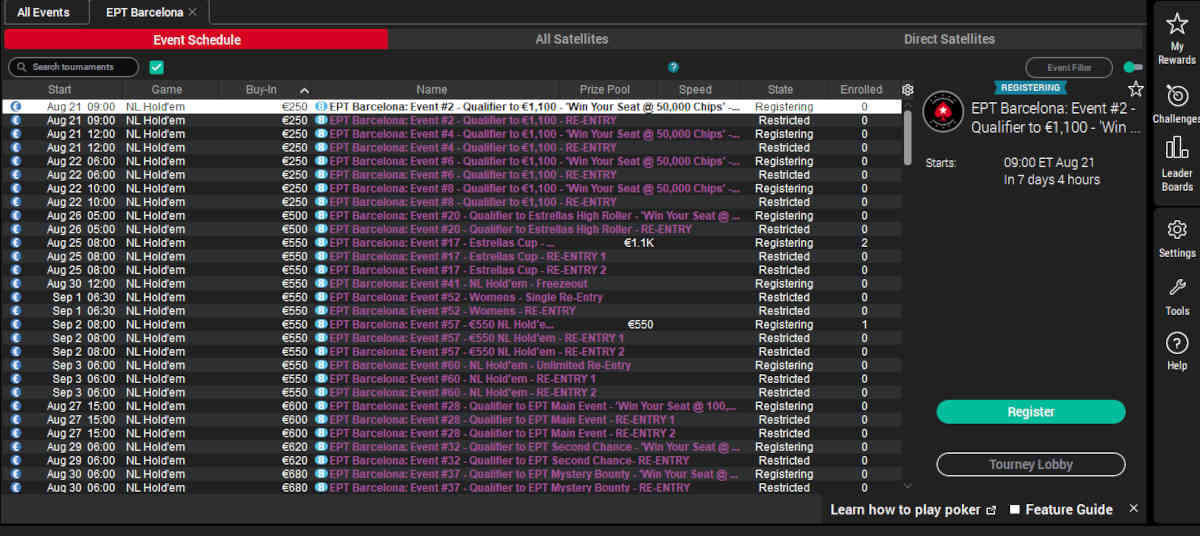 If you are not a fan of tournament poker, EPT Barcelona will also offer more than enough cash game action to keep you occupied for the duration, as games will run from as low as €1/2 and as high as €100/200, and possibly even higher.
With most of the world's most famous poker highrollers, and dozens of wealthy businessmen in town, the festival should create some of the juiciest cash games ever played on European soil.
Remember to Join PokerStars Activities
If there is one thing PokerStars is known for, it is their incredible talent to create state-of-the-art live poker events, and a lot of it has to do with the activities they offer off the felt.
Being one of the most prestigious PokerStars events of the year, EPT Barcelona will feature plenty of those, and the PokerStars Travel Desk will be able to help you get involved.
If you arrive early to play in the ESPT Main Event or other preliminaries, you will be invited to join other players and staff for welcome drinks at the Sofitel Hotel Blue Terrace on Tuesday, August 22.
Each Wednesday of the 2023 EPT Barcelona festival, PokerStars will organize dedicated catamaran brunch excursions, giving you a chance to explore Barcelona from a unique perspective while enjoying a delicious brunch with your friends and new poker acquaintances.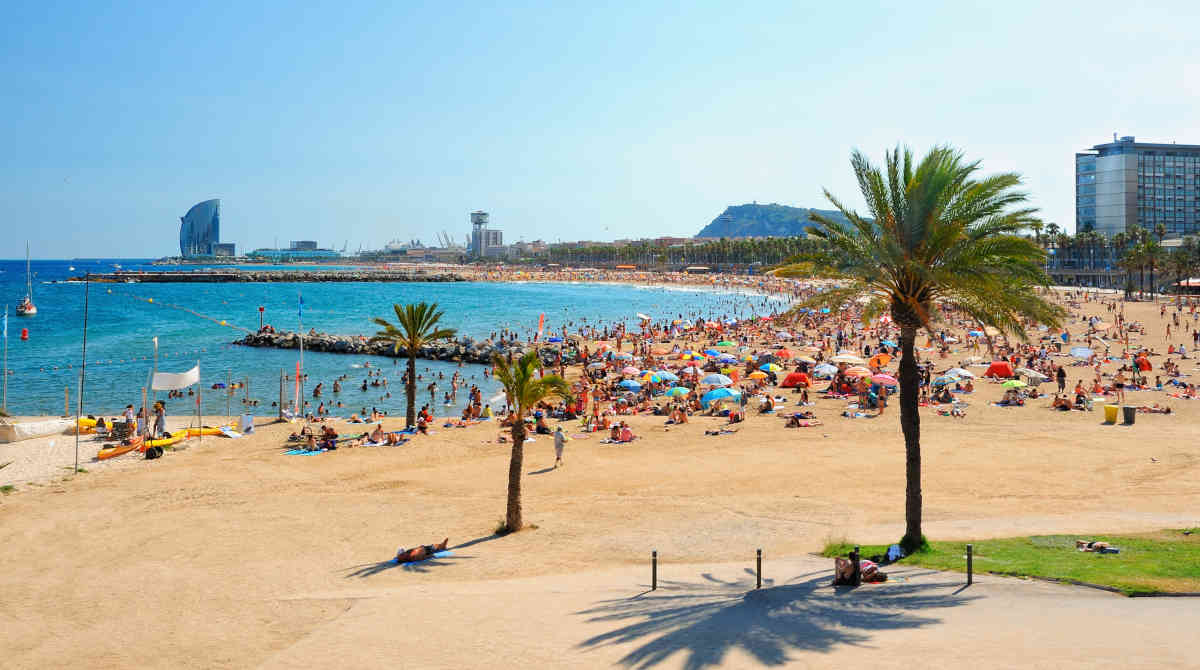 If you prefer to stay on land, city bus tours will also be organized for all visitors every day, completely free of charge, and you can join them at will on any of the festival days.
Sunday, August 27, will be reserved for an exclusive Player's Party at the CDLC Beach Club, where upbeat music, delicious drinks and snacks, and great company, will be guaranteed.
These, of course, are only a few of the main activities that are already on the schedule for EPT Barcelona, but the city has plenty more to offer. Your hosts will be more than happy to help you organize and get involved with countless other pastimes during your stay.
Experience the Wonders of Barcelona
Barcelona is one of the most beautiful and culturally diverse cities in all of Europe, and acts as an economic, cultural, religious, sports, and tourist centre of the region, making it an ideal location for all types of visitors.
Outdoorsy types will enjoy Barcelona in August more than most other places, with locations like Parc de la Ciutadella, Park Guell, and Parc del Laberint d'Horta just a few of the many locations you will want to stroll through during your visit.
If you are more interested in history and religion, La Sagrada Familia and Santa Maria del Mar, along with many other historic sites, will satisfy your curiosity and give you a chance to take some epic pictures to remember your trip for years to come.
The city is also host to a number of prestigious museums, including the Picasso Museum, Moco Museum Barcelona, and a variety of art galleries and museums that portray the history and culture of Catalonia in ways you never could have imagined.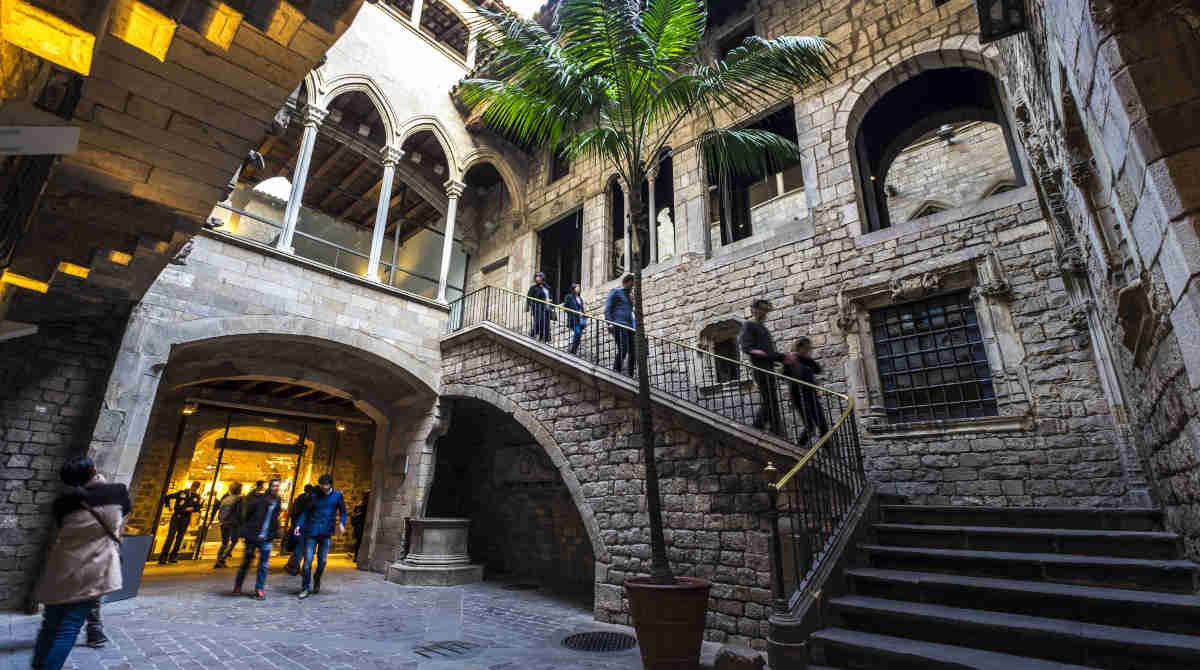 Of course, football fans will not want to miss out on a visit to the fabled Camp Nou, the home of FC Barcelona, which host a variety of footballing memorabilia and one of the best football museums in the world.
As the night falls, Barcelona turns into a real party town, with bars, clubs, and outdoor party venues aplenty throughout the city, making it an ideal stop for all types of tourists and poker players.
Whether you are looking to play just one poker tournament and enjoy the sites for a few days, or grind out the entire festival, Barcelona is easily one of the best stops on the yearly live poker calendar.
Win Your EPT Barcelona Seat Today
With EPT Barcelona now just a couple of weeks away now, it is high time you get ready for the trip and try to win some seats along the way.
PokerStars is running a series of satellites, with buy-ins starting from the lowest of stakes, along with additional opportunities to win Main Event seats through the new Power Path promotion.
At #EPTBarcelona it's not just about the Main Event, it's about your Main Event.

We're running online qualifiers to four different events:

Estrellas Main Event
Estrellas High Roller
EPT Main Event
EPT 8-Game

Satellites start at just €5.50. pic.twitter.com/g89ug8WGdq

— PokerStars LIVE (@PokerStarsLIVE) August 10, 2023
You can find even more information on PokerStars EPT Barcelona satellites right here, or sign up with PokerStars today to find your qualifying options in the lobby and get involved in action right away.