WPT World Championship Qualifier Ayden Marr Interview: A Dream Come True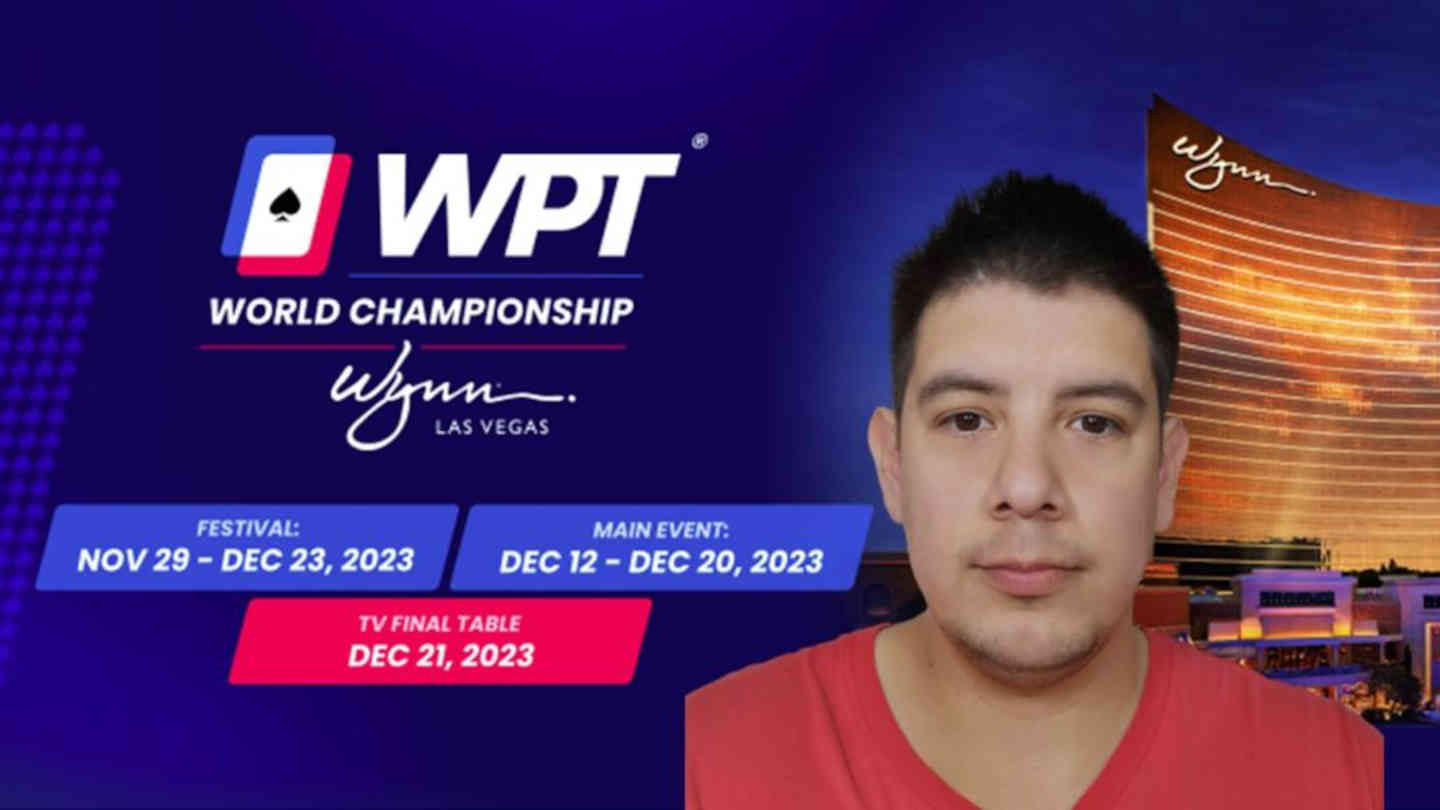 3 minutes
Last Updated: November 14, 2023
The WPT World Championship is now just one month away. In a few weeks' time, cards will be in the air for what stands to be one of the most exciting poker events we've seen this year, and it's hard not to get excited about it even if you're just a fan of the game.
However, things are much more exciting for those who'll be taking their seats at the tables to compete for a share of the massive $40,000,000 prize pool – especially if the total cost to enter the tournament was a couple of hundred bucks!
That's exactly what happened for Ayden Marr, a recreational player who's always dreamt about playing in a major WPT event. Ayden managed to qualify for the Championship package via WPT Global, and he risked only $220 in the process.
It's a dream of many poker players out there to be able to play in such a prestigious event and compete for a life-changing amount of money. So, we caught up with Ayden after his win to talk about the journey and, more importantly, his thoughts and expectations for the upcoming event.

Q: Hi Ayden, first of all, congratulations, it must feel great! If I'm correct, you managed to turn a $220 buyin into the WPT World Championship package. Did you win the $220 qualifier outright, or did you win a $1,060 ticket first? Can you describe the journey a little bit?
Ayden: I won a $220 ticket, and then $1,060.
Q: You are not a professional player, but you said it was your dream to play in a big WPT tournament. What is your poker experience in general? What tournaments did you play in? Have you had any big scores in the past?
Ayden: I played a ton of low stakes tournaments and cash games. I haven't had any big scores to date. Just a few 10-20k days. 90k or so from a gambling run. I'm looking to crush those results in December!
Q: What is it that you love most about poker? Is it the social aspect, the competition, or something else entirely? How often do you get to play?
Ayden: I like the social aspect the most. The motivating factor in poker is mastery. You can always be a little bit better. I find successful players match that with purpose and discipline. I love the idea of accomplishing this before the next phase in my life.
Q: Going back to the WPT World Championship, having qualified for just a couple of hundred bucks, what result would you be happy with? Or is playing in the event a satisfaction on its own, and anything else is "extra?"
Ayden: I'm going for first, but anything over 50k would be fantastic.
Q: Have you received any tips or words of encouragement from your poker buddies? Do you have any plans to prepare for the event by watching some poker training videos, or are you confident enough in your abilities?
Ayden: I went through a few courses on Upswing and did some studying on Pokercoaching.com. I plan to get my ranges down with an interactive app before the game. I'm confident enough that I can take advantage of running good.
Q: If you manage to make the final table or win the event, how do you think that would influence your life? Are there some things you know you'd do if you were to walk away with a seven-figure payout?
Ayden: I could retire if I win. I would invest in GIC's and Costco; and maybe a little bit of Tesla. I would really enjoy going back to school and transitioning into healthcare. My girlfriend wants to become a doctor and I could bankroll that much more easily! The money would definitely be life changing.
Well, best of luck to you, and I certainly hope we'll get a chance to do another interview when you make that final table!
As for everybody else who might be inspired by this story, I suggest you check out WPT Global, as there are still satellites running on the site. There is still plenty of time, and you can start on your path to the WPT World Championship for as little as $5, so everyone has a shot!