Top 2023 WSOP Tips from the Pros: Have Fun & Avoid Vegas Traps!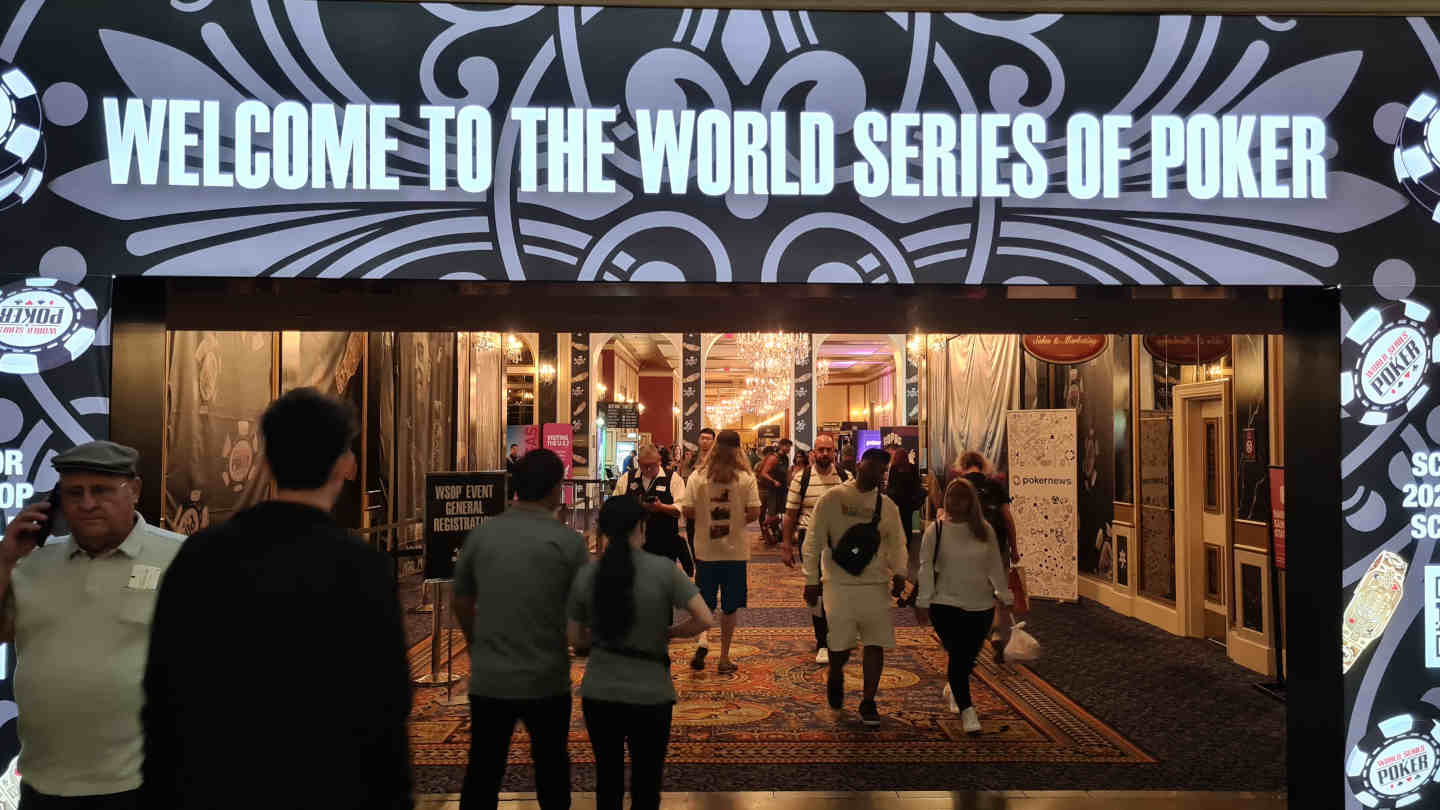 The 2023 WSOP is now underway, and the action at the tables will only get hotter. There are close to a hundred bracelets up for grabs in Las Vegas, and the pros are putting their grind gear on for the next few weeks.
But, just like every year, there will be many amateurs at the 2023 WSOP. Thousands of poker fans will descend upon Sin City to enjoy the atmosphere and potentially become a small part of poker history themselves.
For everyone in the latter group, we've done some research and collected a few valuable tips from the pros for this year's WSOP. These people have been around the block a few times, so you can be pretty sure they know what they're talking about.
Faraz Jaka: Don't Be Intimidated by the Pros
One of the reasons for visiting the WSOP is to have a chance to sit across the famous pros and try to outplay them. At the same time, this can be an intimidating experience that will prevent you from playing your best game.
Faraz Jaka, a well-known player and coach, has shared a few valuable tips for these situations.
Jaka emphasizes that even the best of the best are humans at the end of the day. They can have bad days, just like the rest of us, and they, too, have weaknesses and things you can exploit.
Try to play your best game, focus on the situations rather than the people, and stay confident!
Don't psych yourself out when you find known pros at your table this #WSOP

I often see recreational players overly focusing on famous pros, both at the tables and in their friend's circles & group chats on break.

Remember, even the best players can have off days, be tired, or…

— Faraz Jaka (@FarazJaka) June 1, 2023
Jonathan Little: Don't Focus on the Results
We all want to win – it is in human nature, and it is especially in poker players' nature. However, losing is an integral part of poker, especially when it comes to tournaments.
Jonathan Little took the time out of his busy grinding schedule to remind everyone of this fact. The best you can do is try to make the best decision given the information you have. Results are often beyond your control.
If you're on the hunt for a bracelet this summer, it's important not to solely focus on the end result. The key is to approach each hand and decision as it arises, recognizing that the outcome is beyond your control. Wishing you all the best of luck in your pursuit! ❤️‍🔥📈🔥🔥

— Jonathan Little (@JonathanLittle) May 31, 2023
Fedor Holz: Don't Fall into the Vegas Trap
Fedor Holz is one of the biggest names in poker and the man behind Pokercode, one of the best and largest poker training sites.
With the WSOP 2023 kicking off, he took it to Twitter to share his top 10 tips with the rest of the community, including the one cautioning everyone about the dangers of Las Vegas.
It's all too easy to fall into a bad routine while staying in Vegas, but maintaining healthy habits, getting enough sleep, and staying sharp will be crucial for your success at the tables.
Tip #6️⃣ Have a Good Routine

Do not fall into the Vegas trap.

Eat well. Sleep well. Work out regularly or at least walk around to get some exercise in.

This will be day and night difference in terms of performance on the table if not done right.

— Pokercode (@_pokercode) June 1, 2023
Daniel Negreanu on How to Stay Up to Date
If there is one player who truly enjoys the World Series of Poker and everything it stands for, it's Daniel Negreanu. His WSOP vlogs have become somewhat of a staple, and we all look forward to them every year.
That said, if you want to keep up with everything happening at the Series, you'll need to look beyond Daniel's vlog, as he's way too busy grinding to also play the role of a reporter.
That's why Kid Poker decided to share with his followers the top three Twitter accounts to follow this summer. Make sure you have these on your feed, and it will be virtually impossible to miss out on any important events or fun developments.
If you are coming to the WSOP this year and want key information in your feed, follow these 3 accounts below 👇🏿 https://t.co/3wTbS66oKz

— Daniel Negreanu (@RealKidPoker) May 27, 2023
Shaun Deeb on How to Relax
It's important to grind hard during the WSOP, but it's just as important to get some much-needed relaxation. Sitting in one place for hours will take its toll, and getting some help to keep the blood flowing is certainly important.
It's safe that many WSOP regulars have their favorites when it comes to masseuses, but Shaun Deeb took the time to give a quick shout-out to his top pick. Take from it what you want, but Deeb has been known to share some useful tips in the past!
For anyone looking for an amazing massage during the wsop I recommend hitting up @KimWSOP the best I've ever had great if you like heavy pressure

— shaun deeb (@shaundeeb) May 31, 2023