Annette Obrestad Poker Journey: The 18-Year-Old Poker Queen of Europe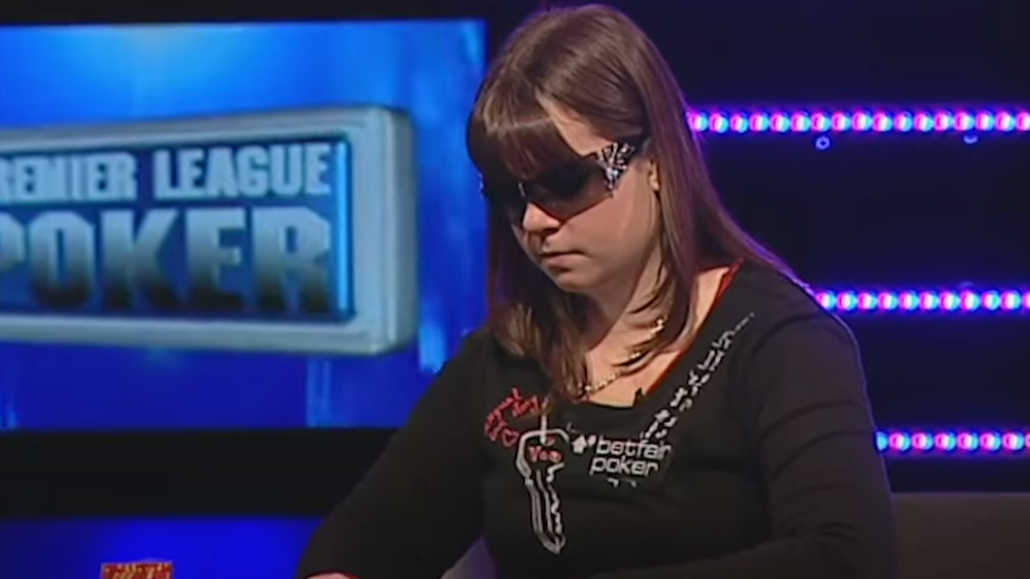 10 minutes
Last Updated: November 6, 2021
Some of the most interesting people in the world from all different walks of life can be found at poker tables, making the personalities and stories of these players anything but boring.
33-year-old Annette Obrestad is just one of these characters. She made an impressive career out of poker in the short time she frequented the felt.
She was often called one of the most successful young female poker players, who raised the bar and set a great example for young women also interested in the game.
From the outside, Obrestad may seem like a quiet, shy woman. But, when you see her at the poker table, you understand why she was so successful. She particularly excelled in online poker games.
Although life has taken her down a different path and her appearances at the tables are now very few and far between, she'll always be viewed as a threat and one of the most memorable women in poker.
Annette Obrestad Career Highlights
Started playing in online poker games at the age of 15 under the username "Annette_15."
Was making more money than her mother at the age of 17, without having deposited a single dollar into an online poker site.
Won the 2007 World Series of Poker Europe Main Event just one day before her 19th birthday, making her the youngest person to ever win a World Series of Poker bracelet.
Placed 2nd at the European Poker Tour in Dublin in 2007, going home with $429k
Began her YouTube channel, Annette's Makeup Corner, in 2018
Early Life and Poker Beginnings
Obrestad was born on September 18th, 1988, in the very small town of Sandnes, Norway. Her parents were divorced, and Annette lived with her mom and had a relatively happy childhood growing up.
When she was just 15 years old, she became interested in online poker and took part in a game where she coined the infamous online nickname "Annette_15".
Obrestad never actually made a deposit of her own. Because she was so young, she only played freerolls and cleverly built her online bankroll that way.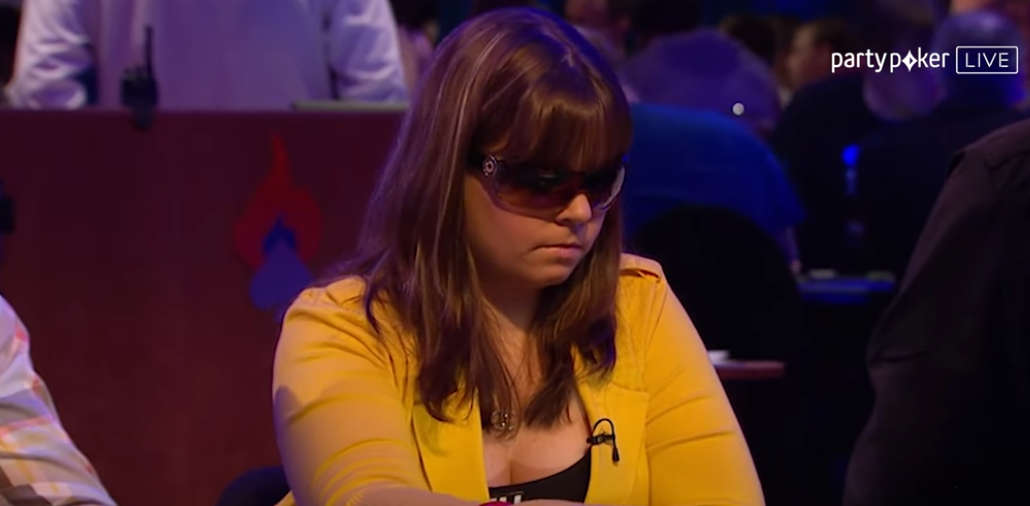 In an interview, she said that she earned $9 in one freeroll game and built her bankroll so much so that by the age of 17, she was making more money playing online poker on the side than her mother was in her full-time job.
Naturally, the idea of a 15-year-old having the ability to play poker online created great controversy and is precisely one of the greatest reasons that many governments have gone to great lengths to try and ban online poker.
Obrestad's skills and successes grew as she continued to play and focused her attention on the game rather than her studies.
Her father, who saw the capabilities of his daughter, supported her and set aside a budget for the early promotions of his daughter's career.
During an online tournament, Obrestad put tape over her computer monitor, resulting in her not being able to see her own poker hands.
She proved her incredible bluffing skills and positional awareness and read her opponents perfectly, with no knowledge of what cards she had.
She beat 179 opponents and won this tournament, saying once in an interview that she did that to show just how important it is to play poker position and pay attention to the players at the table.
Annette Obrestad's Poker Career
By 2006, at the age of 18, Obrestad had completely dominated the online world of poker. She won countless $100 buy-in tournaments on PokerStars and Full Tilt Poker, accumulating hundreds of thousands of dollars in the process.
It only seemed natural that Obrestad would turn her attention to live games, considering that she had mastered the art of online poker. After all, some of the most lucrative poker tournaments at the time were found in the live arena.
But despite some small cashes in EPT events and a showing at the Aruba Classic, Obrestad wasn't particularly drawing the eyes of mainstream poker media at first.
Her age played a large factor in her inability to reach the mainstream media since she couldn't attend major tournaments or events at Las Vegas casinos.
When it was announced that the World Series of Poker would come to Europe, however, Obrestad pounced on an opportunity to break into the scene and showcase her potential.
In 2007, a day before she turned 19, Obrestad took part in the first World Series of Poker Main Event on the European soil, which attracted 362 participants and featured a buy-in of £10,000.
On Day 3 of the tournament, she eliminated two of the best female players in the game: Annie Duke and Jennifer Harman.
By the end of the day, the once little Annette_15 was playing with the big shots as one of the top five in chip counts.
At only 18 years old, Obrestad won one of the most prestigious poker tournaments ever held in Europe. With this victory, she became the youngest person (male or female) to ever win a World Series of Poker bracelet.
She brought home £1 million ($2.01 million), which was the biggest ever victory for a female player in a single event, and turned all of the public's attention onto her.
Ironically, the tournament was marketed with the slogan "Who will be the King of Europe?" Instead, they got the Queen!
Shortly following this massive entrance into the world of live poker, Obrestad was signed by Betfair Poker and continued to play online tournaments frequently. She also made rounds in European live tournaments and other events, which allowed a player under 21 to compete.
In October of 2007, only a month after her World Series of Poker win, she finished as the runner-up at the European Poker Tour Main Event in Dublin for $429,000.
After these back-to-back showcases of her skills, she became quite the celebrity. Annette appeared in different poker shows such as partypoker Premier League and Late Night Poker.
She hit a bit of a dry spell in the years following, but when 2010 rolled around, and Obrestad was finally old enough to play in Las Vegas, she headed to the original World Series of Poker for the first time in her life, where she cashed four times.
However, she was never able to replicate the great success she had in 2007.
After a short hiatus, Obrestad returned to the World Series of Poker in 2017 and 2018, where she had a couple of small cashes, but she only participated in a few small buy-in events.
She hasn't participated in any events since then, but regardless of whether or not she ever chooses to hit the felt again, a few will forget the impact she had on the game at such a young age.
Annette Obrestad in the Media
Despite all her popularity in the poker world, Annette was rarely seen on the tournament circuit after 2014. Although people expected her to continue to dominate and grow her career, especially after turning 21, she instead seemed to fizzle out without a word.
Today, there is a lot of drama and big exits associated with poker celebrities leaving the game and "retiring," and we've become quite accustomed to hearing a statement from someone before they stop playing.
In Obrestad's case, she simply was nowhere to be seen for quite some time.
In 2018 Annette reemerged into the spotlight, but not in the way people expected her to. She launched a YouTube channel called Annette's Makeup Corner where she chats with her audience about new makeup trends, or she does tutorials of her own.
She explains in one of her tell-all Q&A videos that she switched her focus in life from poker to fitness around 2015 when she met her now-husband in Las Vegas, who was very dedicated to his well-being and wanted Annette to take care of herself as well.
As she spent less time studying the game, her passion for poker faded away, and naturally, the game continued to evolve without her. Without putting in the required work to keep up, she was no longer able to play poker for a living.
She didn't seem to have a problem with that, though. Annette explains she no longer enjoyed playing as much due to all the pressure she felt was on her to do well.
She turned towards other interests and began to experience a sequence of chronic pain that went on to change her life as well.
After working with a personal trainer for some time, she started to develop chronic aches in her leg and then in her arm, not allowing her to enjoy the activity, which she was greatly invested in over this period of her life.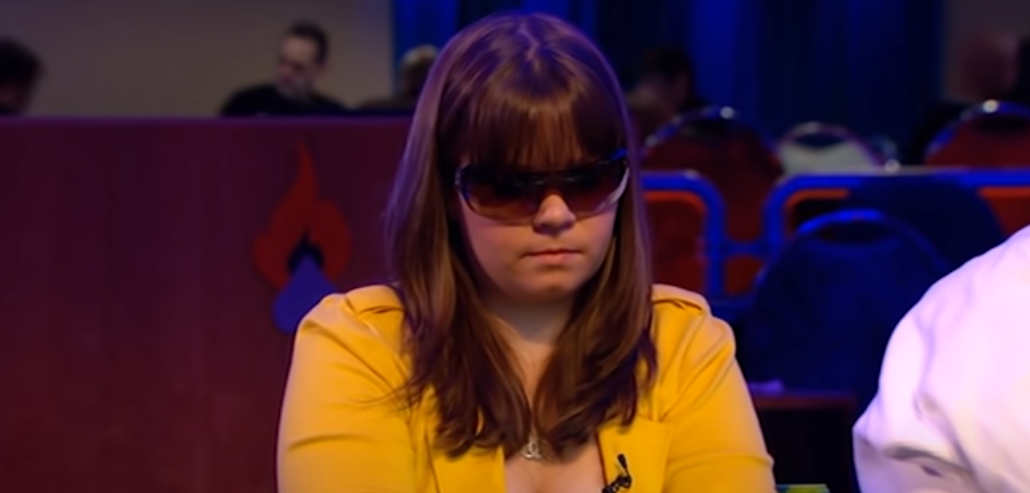 It had gotten so severe, in fact, that at one point, she could barely walk. She went to countless doctor's appointments, and yet no one could diagnose her.
Alongside her pain, she had developed a slight obsession with calorie counting and clean eating, all of which consumed her life. At one point, all she could think about was her pain and food for about two years.
With her two passions now taken off the list, she had to find something else to pursue and truly immerse herself into for the sake of her financial and psychological well-being.
The launch of her Youtube channel in 2018 came naturally to her, as she really enjoyed playing around with her makeup and staying on top of the latest trends.
She seems to be doing fairly well with "Annette's Makeup Corner," which has about 44 thousand subscribers and close to five million views at the time of writing.
Although it was challenging to let go of her previous identity, Obrestad says that she loves the fact that very few people on her platform know her as a poker champion.
To her audience, she's simply Annette, the kind girl who knows her way around makeup – not Annette_15, the poker star.
Annette Obrestad's Net Worth
Poker fans are always curious about what their favorite players are worth, and Annette Obrestad is no exception. The fact that she started playing at such a young age only emphasizes people's curiosity about the subject.
When looking at Annette Obrestad's net worth, it's important to take into consideration factors such as her winnings from both online and live tournaments, along with her YouTube and social media success and sponsorships.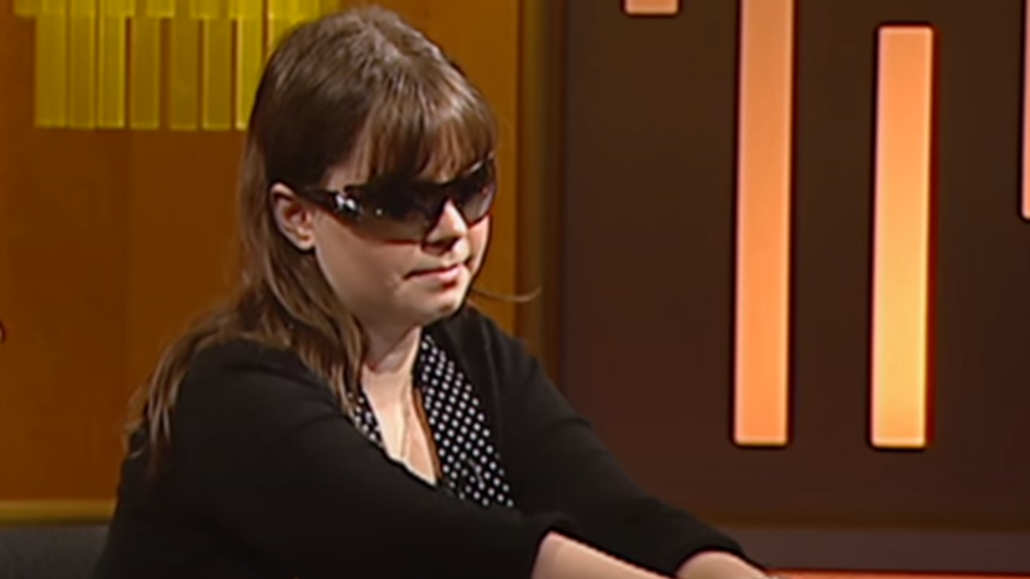 The world had big expectations for her, and she was provided with several sponsorship deals with major rooms that even funded her to travel the world and play the game of Texas Hold'em.
Obrestad's total live earnings have amounted to $3,932,233 in her lifetime, with the majority of that ($2,013,733) coming from her legendary first place win at the European World Series of Poker in 2007. This number isn't likely to change in the near future.
With all things taken into consideration, Obrestad does pretty well for herself generally, and her net worth is estimated to be about $1.5 million.
Where is Annette Obrestad Today?
Obrestad, who is now 33, spends her days with her husband in their home in Las Vegas, Nevada, sharing her beauty tips through her YouTube and social media platforms.
After being followed by some controversy in her younger days when she publicly endorsed Lock Poker even as the site sank (with millions in players' funds), Obrestad prefers to stay out of the poker world.
She once said, "if I wanted to talk about poker, I wouldn't have made a YouTube channel dedicated to makeup."
With the skills and techniques she showcased at a young age, however, Annette will always remain in the history poker books for her achievements.
After all, being only 18 and winning a World Series of Poker bracelet is far from a small feat. Many women just entering the poker world still look up to her.
One must wonder, though – if she was still around, how would she stack up against the new breed of poker players who are in the spotlight these days? Will we ever find out?