GGPoker and Poker After Dark Tease New Poker Reality Show "Game of Gold"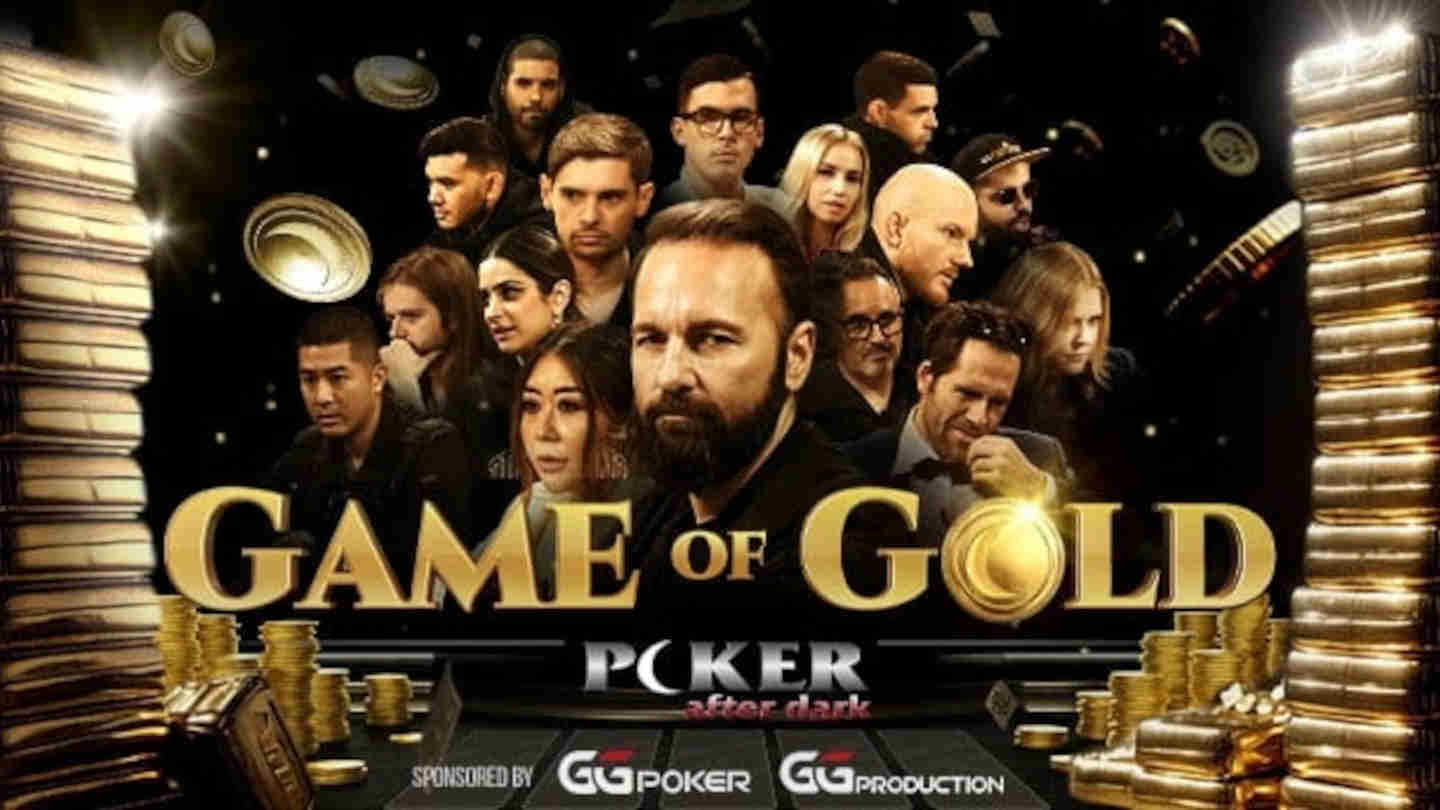 4 minutes
Last Updated: November 4, 2023
We have seen a major resurgence of quality TV poker over the last couple of years, and GGPoker in partnership with Poker After Dark has just come out with perhaps the most interesting of them all, a new TV poker show dubbed "Game of Gold."
The show, whose first episode is set to stream on the GGPoker.tv YouTube channel on November 8, will be mixing the elements of a classic poker show with reality TV elements, creating a fun survival show that will see the winner take home a grand prize worth $456,000 in cash.
GGPoker is bringing some major names into the mix to make sure that the first episode of Game of Gold, which will see 16 players compete over 12 episodes in a survival format, is every bit as fun as advertised.
If you have the least bit of interest in poker, you should definitely check out Game of Gold as soon as it kicks off, and fans who enjoy both shows like "Survivor" and the game of poker will definitely find this show extremely exciting to watch.
What We Know About Game of Gold
So far, GGPoker has been giving us information about the upcoming poker/reality show in small doses, making sure that the hype built around Game of Gold is very real by the day first episode airs.
At this time, it is clear that Season 1 of Game of Gold will feature 12 episodes in total, which will be aired in a short timespan between November 8 and December 4, making it an exciting month of poker action.
The 16 participants, which include some of the biggest names in poker today, will battle each other in a series of challenges, most of them directly poker-related.
Game of Gold – Official Trailer (HD)#Poker #RealityShow #GameOfGold pic.twitter.com/5dkyiECZab

— GGPoker (@GGPoker) November 1, 2023
Among these challenges, we will see players play heads up poker, sit and goes, and classic tournament poker, as well as some quirky games like Indian Poker to make the action even more novel and surprising.
The show will be hosted by none other than Ali Nejad, one of the most experienced poker announcers and hosts, who will help guide the viewer through the rules of the show and ensure that you are never left in the dark as to what's going on.
Out of the 16 players playing in the Game of Gold, only one will get to walk away with a prize, which will be worth exactly $456,000, while everyone else will go home empty-handed.
So far, this is all the information we have available, along with a list of participants that includes some famous names and some controversial figures.
Game of Gold Season 1 Participants
Created by GGPoker and Poker After Dark, Game of Gold was able to onboard some truly big names from the world of poker and get positive responses from them all.
Among those playing on Season 1 of the show, we will see GGPoker ambassadors Daniel Negreanu, Jason Koon, Fedor Holz, Kevin Martin, all of whom will be directly representing the greatest online poker operator out there.
The list also includes some of the biggest winners in various poker formats, such as Daniel Cates, Josh Arieh, and Andy "Stacks" Tsai, all of whom have become incredibly well known to the poker audiences for their performances in both cash game and tournament poker.
Among the female players on the show, Maria Ho will certainly be the most recognizable of names, as the successful poker pro and announcer battles her good friend Daniel Negreanu and the rest of the group on her path to $456k in winnings.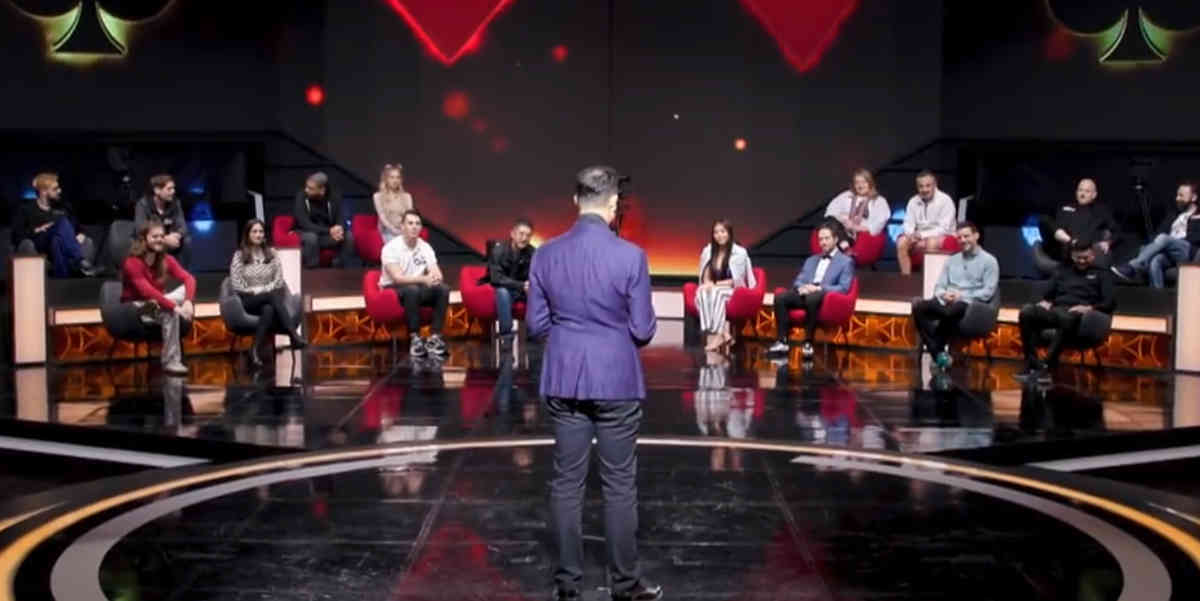 Always surrounded by controversy of some sorts, Charlie Carrel will also be a part of the group, so we can easily expect him to get into some verbal beefs with at least a couple of other contestants.
WSOP bracelet winner Olga Iermolcheva, popular poker streamer Lukas "Robin Poker" Robinson, 2018 WSOP Tag Team champion Nikita Luther, and Asian high roller Michael Soyza will also join the games, adding plenty of character and variety to the mix.
Closing it all out, we will also see David Williams, who has made quite a few previous appearances on shows like The Big Game, as well as Kyna England, whose poker career has been on a major uptick over the last few years.
Overall, it's going to be a group that's guaranteed to offer some great action on and off the felt, and we can already see some major stories arising from this battle of different personalities and playing styles, hopefully leading to some major showdowns.
What We Don't Yet Know
It is now clear who the contestants of GGPoker's first season of Game of Gold will be, and what prize they are playing for, but not exactly how they are going to get there.
The organizers have teased that most of the action will happen on the green felt, and in various poker formats, but it remains unclear how many rounds there will be, how players will get eliminated, and what it takes to progress to following episodes.
Fight to the death poker reality show.

16 poker players…$456,000 for first.

(You just knew I was going to be on this thing😉) https://t.co/QwZSSgtHny

— KMart (@KevinRobMartin) November 1, 2023
Many reality TV shows out there allow players or fans to vote for their favorites, and it will be interesting to see if the show also allows players to be eliminated regardless of their merit, which would be absolutely unique in the world of TV poker.
It is clear that the hosts are looking to make this show a unique mix between reality TV and a poker show, but the exact way it will go down is not yet clear.
Stay tuned for more updates about Game of Gold as they come, as well as our look at the first episodes of the show and a more detailed explanation of the rules as they are released.
For the time being, let the hype live on until November 8, when we are finally going to see the first episode of Game of Gold go live on GGPoker's YouTube channels.