Kara Scott Poker Journey: The Rise of a Poker Celebrity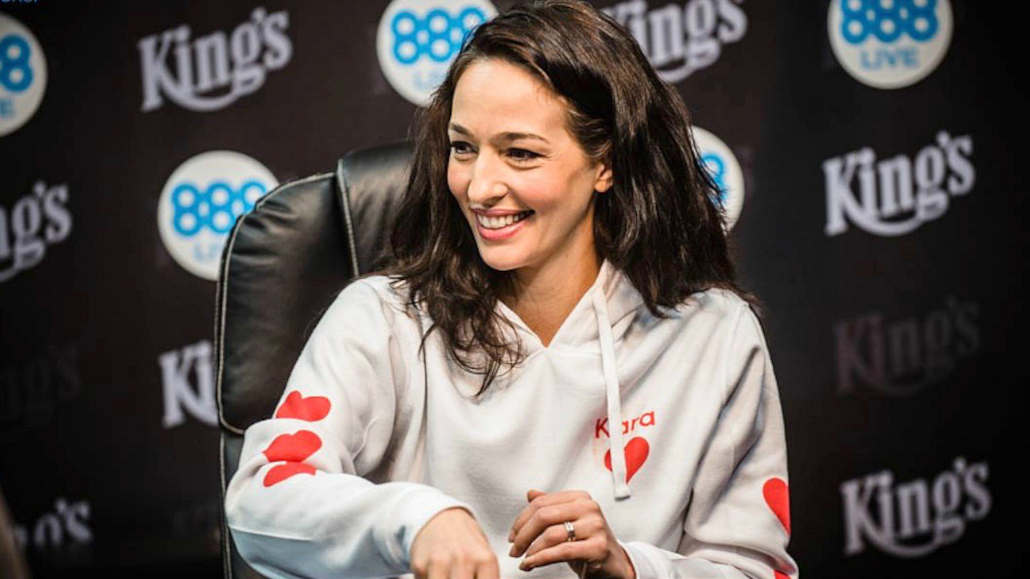 Kara Scott made Ljubljana her permanent residence not so long ago. For many years, she called Santa Barbara her home before moving to Slovenia with her family.
What we know about Kara Scott, at least details regarding her early childhood years and upbringing, is very limited.
At the same time, we know that she was born in Calgary, Canada, on the 11th of August in 1977. Among fans of poker games, Kara Scott is best known for her work on The Game Show Network. The show ran for one year between 2010 and 2011.
Speaking of her business ventures in the world of media and entertainment, Kara Scott has also been involved in many other poker-related programs and shows.
She covered the WSOP Main Event for ESPN, programs hosted by Sky Poker, and a popular UK-based Poker Night Live show.
Before working for Sky Poker and ESPN, she was hired to cover all the main events of the World Backgammon Championship, which was hosted back in 2005.
When it comes to her poker career, she collected over $664,000 at live cash tournaments. Kara competed in a live tournament for the first time at the Partypoker.com Women's World Open held in Maidstone.
This is a look at the life and career of one of the most popular TV hosts and presenters in the game of poker and the way she became a permanent part of poker folklore.
Kara Scott Poker Career Highlights
Finished first at the Sports Stars Challenge III event
Famous poker presenter and personality
Hosted Poker Night Live, High Stakes Poker, WSOP, and more
Appeared in several movies and TV shows
Cashed the WSOP Main Event in 2008 and 2009
Finished second at the Irish Open held in Dublin in 2009
Finished fourteenth at the 2013 WPT Grand Prix de Paris
Kara Scott's Upbringing and Early Career
As mentioned at the beginning, Kara Scott was born on August 11, 1977 on a small farm in Alberta, Canada.
This is also where she spent the majority of her early childhood. Not much is known about her early years, as she has remained a fairly private person away from her work.
What we do know is that she decided to move to the United Kingdom back in 1999. Kara wanted to pursue a career in the UK entertainment and media industry.
Later, this proved to be a great move for Kara, who went on to become one of the major media personalities in the country.
She spent almost a decade in the United Kingdom working for different media companies before making Santa Barbara her permanent home.
What is interesting to note is that Kara Scott was involved with the sport of Muay Thai for many years while living and working in Canada.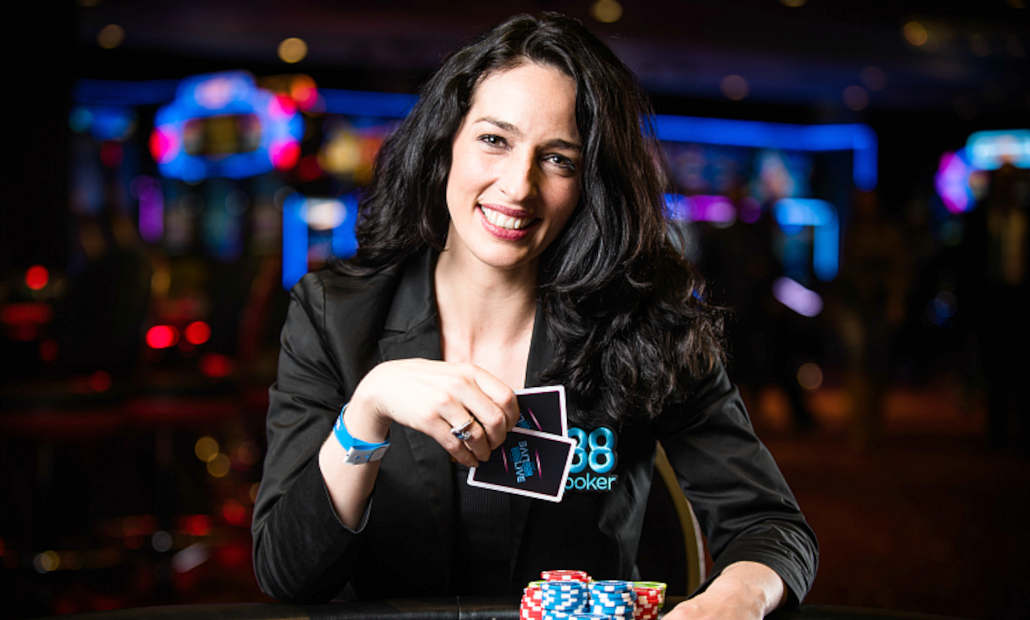 Image courtesy of inljubljana.com (Fabian Grubler)
For those not familiar with Muay Thai, this is an unusual combat sport governed by the Thai Professional Boxing Association. It combines different clinching methods with some kickboxing elements.
When it comes to her rise to fame as a media personality, Kara's career kicked off back in 2005. She was chosen to cover the World Backgammon Championship that took place in Monte Carlo.
Dennis Carlston from the USA won the competition, and Kara's coverage was for two media companies, including Pokerzone, based in the United Kingdom, and Canadian Game TV.
This was the very first edition of the Championship that was televised. Kara worked on the event alongside John Clark and Paul Magriel.
Speaking of her work related to the World Backgammon Championship, she also did coverage of the World Series of Backgammon. It took place one year later on Poker Channel, Eurosport, and Canadian Game TV. This was the very first event of this kind.
This small gig was everything for Kara at the time. The management team behind Sky Poker was extremely impressed with her work during the World Backgammon Championship.
In fact, Sky Poker was the very first poker-related media company that offered Kara gigs related to covering poker events, and from here, her career skyrocketed.
Kara Scott's Work With Sky Poker
Now, we move on to Kara's work for Sky Poker. Sky Poker is one of the biggest brands in the online poker industry, owned and operated by Sky Betting & Gaming. The same company is responsible for several other brands, including Sky Casino, Sky Vegas, and Sky Bet.
Sky Poker hired Kara Scott to cover for one of its newest poker shows called Poker Night Live, which they wanted to make a real success.
Poker Night Live, created by PokerZone, ran from February 2005 until May 2007. It was broadcasted to many countries, but the British version of the show was always the most popular.
Poker Night Live was a poker show that included cash games and SNG episodes. It promoted different forms of poker and exposed the game to the general audience.
In 2006, the show also introduced a new exciting poker tournament called Beat the Presenter, in which players competed with the show presenter.
Over the course of two years, Poker Night Live in the UK was presented by Lynsey Horn, Michelle Orpe, and Kara Scott.
Kara worked on the show alongside many different poker experts, including Alex Hyndman, Barry Martin, Greg Winters, Mark Banin, and others.
It did not take long for Kara to become one of the most famous Sky Poker faces in the months following her work for the show.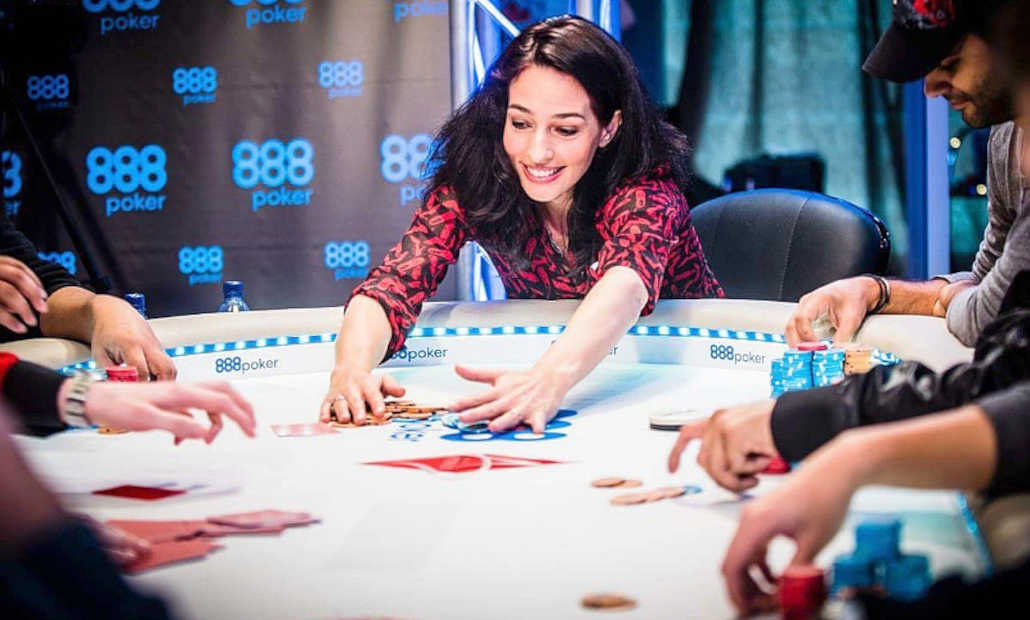 Image courtesy of inljubljana.com (Fabian Grubler)
She was also the face of Sky Television, alongside several other poker players and media personalities, including Norman Pace, Richard Orford, and Helen Chamberlain.
In case you were not around poker at the time, Sky Television was a very famous poker channel that came about back in 2007.
Working for Sky Television, Kara Scott got to do coverage for the European Poker Tour (EPT) for the 2007/2008 season. In August of 2008, Kara announced that she was leaving Sky Poker to pursue other ventures.
Kara Scott's Work With 888poker & Heart of Poker Podcast
This leads us to yet another very important part of Kara's extremely fruitful career, and that is her work with 888poker, another major online and live poker brand.
Kara's work with 888poker started back in 2019. She partnered with one of the biggest poker brands in the industry to host its Heart of Poker Podcast. The Heart of Poker Podcast is available on Spotify and Apple Podcasts.
In an episode from May of 2021, Kara discussed all things poker with Ali Nejad, another famous poker personality.
The two discussed some of the biggest questions regular people usually have revolving around the game of poker.
Ali was also kind enough to share some very personal details from his life, including the different tragedies he suffered. The two also discussed how their relationship evolved over the course of several months after starting their podcast work.
Over the course of its airing, Kara had many interesting guests, including Vince Van Patten, who is one of the biggest names in the World Poker Tour (WPT) scene.
The final 2022 episode for @TheHeartofPoker is here!@TuckonSports and I have been friends for years so this one was particularly lovely to do.

Happy New Year everyone. I'll catch you in 2023 ✌🏼https://t.co/Bi2TGqkYXG@888poker #poker #pokerpodcast #podcast pic.twitter.com/QpnPcL1SHp

— Kara Scott (@KaraOTR) December 31, 2022
One of her podcast guests was also Tony Dunst. He shared details about his early childhood years and poker beginnings, all of which are valuable and insightful stuff for poker fans.
Some of the other famous guests of the podcast include Phil Galfond, Mori Eskandani, Andrew Neeme, Jennifer Harman, Vicky Coren, and many others.
Kara Scott's Professional Poker Career
Let's now move on to Kara's professional poker career and her results at the felt. According to official data, she won over $664,000 in tournament prizes over her career.
This sum includes everything she earned from live tournaments over the course of the twelve years. However, it's worth noting that Kara was never a professional poker player.
According to her official stats, she had her very first live tournament cash back in 2007 when she collected $5,000 after finishing sixth at the Partypoker.com Women's World Open.
Back in February of 2008, she competed at the Partypoker Sports Starts Challenge III and cashed for $50,977 in the No Limit Hold'em event, which she managed to win.
That same year, she also competed at the World Series of Poker (WSOP). Scott collected $41,816, finishing 104th in the Main Event, making a very deep run in the event eventually won by Peter Eastgate.
That same year in October, she finished 52nd in the Texas Hold'em event at the European Poker Tour (EPT) in Budapest and collected a min-cash worth $6,658.
In April of 2009, Kara won the biggest poker score of her career worth €312,600. She finished 2nd at the PaddyPower Irish Open after losing the heads-up match to Christer Johansson.
Over the next couple of years, Kara would go on to collect another handful of cashes at major poker events. This included another cash at the WSOP Main Event in 2009, once again falling short of big money.
Her next notable result came in 2013, when she came 14th at the €7,500 WPT Main Event in Paris. Kara collected just over €19,000 for her efforts.
Once again, Scott was just shy of making a final table at a major poker event.
In more recent years, the famous poker presenter played a fewer live tournaments, with only a handful of results over a number of events in Italy, Spain, and Brazil.
Despite never playing poker professionally, Kara Scott has had a reasonable career at the felt and managed to compete with some of the very best players in the game and hold her own for many years.
Kara Scott Net Worth
Kara Scott net worth is assessed to be in the $1 to $4 million range. As we know for sure, she collected over $600,000 from live tournaments. She likely made much more thanks to her work done for Sky Poker, 888poker, and other TV shows..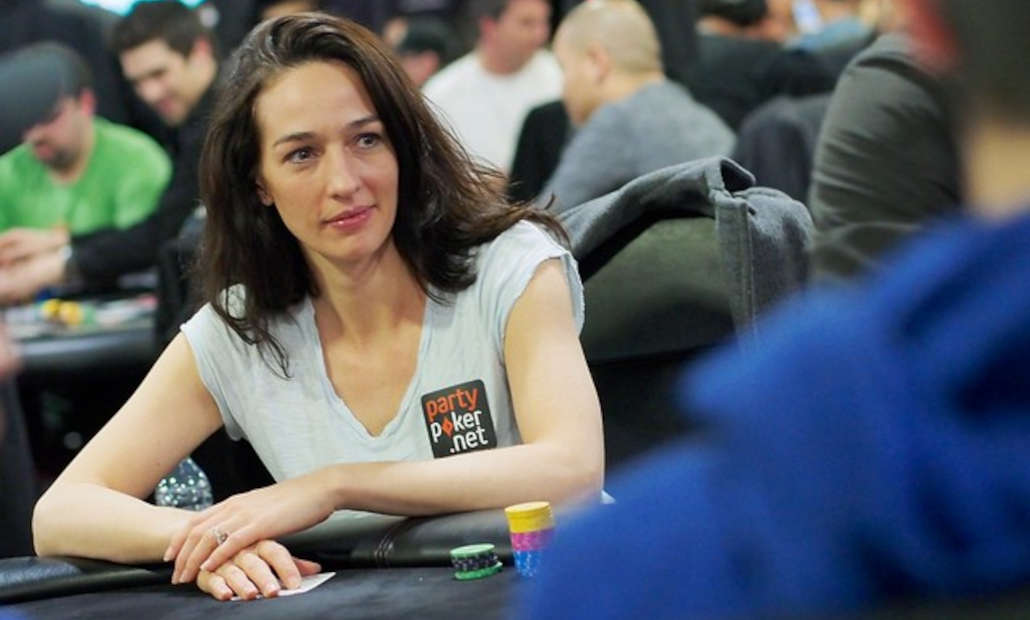 Image courtesy of worldpokertour.com
Knowing how much exposure Kara has in television shows of different kinds, it is reasonable to assume she gets paid quite well for her gigs and that her time is worth quite a bit.
What's even more, the poker world tends to offer many opportunities for those involved in it, and it's very likely Kara took a few of those and did well for herself.
Kara Scott's Other Media Ventures
When discussing Kara's fruitful career, we have to briefly discuss her work done for High Stakes Poker in 2010, as it remains one of the most successful poker shows of all time.
The series has nine seasons to date, with another one in the works, and has already aired over one hundred episodes.
Over the years, several other prominent names from the world of poker hosted the show, including Norm Macdonald, A. J. Benza, and Gabe Kaplan.
Kara Scott joined the series at the beginning of the sixth season, replacing A. J. Benza. Norm Macdonald joined the series as Kara's co-host at the beginning of the eighth season.
After the HSP series, Kara landed another big job with ESPN as she was hired as a part of the company's coverage team for the upcoming WSOP Main Event.
Before working for ESPN, Kara landed a job as a columnist for Poker Player Magazine and CardPlayer Magazine, bringing her even more exposure in poker circles.
In addition to these two, she also has a couple of published articles for UK PokerNews, and Gambling Online Magazine. Poker fans familiar with the "On The Rail" poker podcast will also recognize Kara as one of the co-hosts.
Thanks to her cheerful personality, Kara Scott was also able to find a way to appear on the big screens. She is best known for her appearance in the Sucker Punch movie.
The movie came out in 2008. Kara played the role of Mandy alongside the likes of Antonio Fargas, Gordon Alexander, Ian Freman, Tom Hardy, Tames Hassan, and Janet House.
Kara also hosted the "Now Is The Time: Night of Combat" and "Gammon Night Life" series back in 2002 and 2006, respectively.
Her most recent TV project was the "Sportstar Challenge III" television series released in 2008, and it would not be a surprise to see Kara in other similar projects in the future.
Where is Kara Scott Today?
Since 2013 Kara has been married to Giovanni Rizzo. For a couple of years after marrying Rizzo, Kara lived in Italy with her new husband.
All I want to do with my life is listen to records, take care of my plant & build Lego.

I'm aiming high for 2022 but I think I can do it 💪🏼I've had enough personal growth. Time for a little regression 🔥 pic.twitter.com/1M8doBlikK

— Kara Scott (@KaraOTR) January 2, 2022
According to online sources, she moved to Slovenia in 2022 and is now living there and enjoying married life, not as involved in poker as much anymore.
At the time of writing this, Kara is still hosting the 888poker podcast called Heart of the Poker, and she is actively working for 888poker as one of the brand's main promoters and ambassadors.