Marle Cordeiro Poker Journey – Battling Variance With Spicy Jokes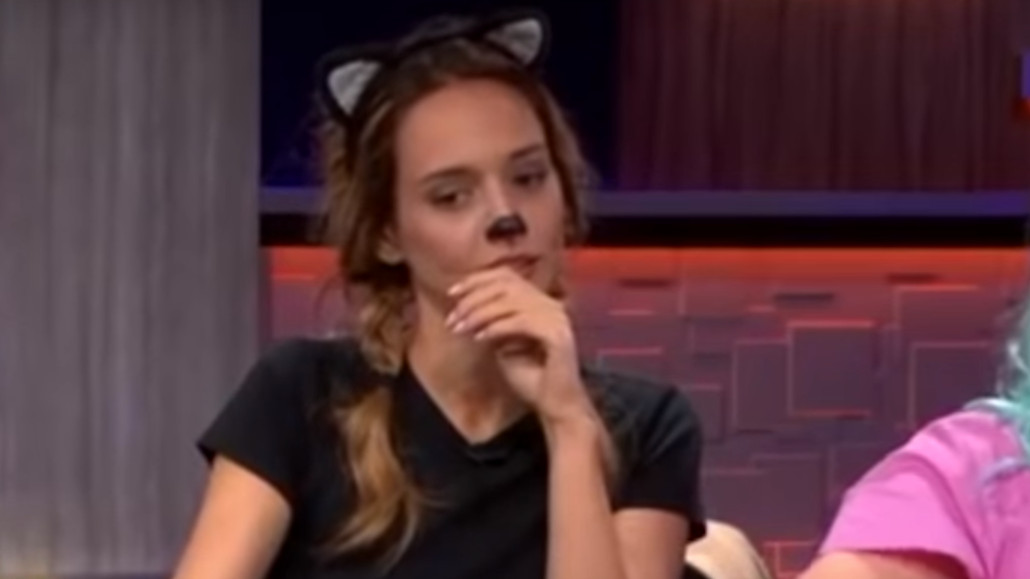 8 minutes
Last Updated: November 6, 2021
Being successful in the poker world as a woman is not an easy feat, and being great at the game as a millennial female is something even fewer have pulled off.
Marle Cordeiro is one of the few well-known ladies of the poker world who were born in the 1990s and who actually have what it takes to compete at reasonable levels of poker.
A cash game grinder, a poker vlogger, and a former model, Marle Cordeiro is someone who approaches the game and life with a positive attitude that is clearly displayed in her highly successful and entertaining poker vlogs and short videos.
Marle may be young and not yet at the highest echelons of the poker world, but her poker skills, sense of humor, positive attitude, and beauty have captured the imaginations of thousands of poker fans around the world.
If you don't know who Marle Cordeiro is just yet, keep reading and find out all there is to know about Marle's upbringing, her path into poker, and her poker career that is still in its early stages.
Marle Cordeiro Career Highlights
Started her poker career grinding low-stakes cash games on a stake
Gradually moved up to higher stakes, playing up to $5/$10
Has over $53,000 in live tournament cashes
Runs a popular poker vlog with over 30,000 subscribers
Currently works as a presenter for the popular Triton Poker Tour
Marle Cordeiro Early Life & Way into Poker
Born in January 1992 in the Boston area, Marle Cordeiro is a poker player whose story is quite different and perhaps less appealing than those of the many poker celebrities out there.
Her first encounters with poker and the world of gambling came through her father, who was a low-stakes Limit Hold'em grinder, often playing at the Foxwoods.
When she was 12, shortly after her mother died, her father decided to move to Las Vegas to pursue poker professionally and brought young Marle with him.
She lived in Sin City for some of her teen years, going to school on the outskirts of the city, while her father tried making a living out of the Limit Hold'em games at the Bellagio.
When her dad failed at his attempt, they had no option but to move back to New England to live with Marle's grandmother. During her high-school years, Marle got into modeling and got a few gigs that would help her and her father pay the bills.
When she was done with school, Cordeiro wanted to try and pursue modeling, but she was not tall enough to get any serious work in NY. For that reason, she got into acting and started making some headway in the world.
However, all of this was going too slow for Marle, so once again, she decided to move to Vegas, where her father had now again set up residence.
Her early days in Las Vegas were spent working as a waitress and playing poker on the side at the lowest stakes. At this time, Marle would only play 5 to 10 hours of poker in a week, and this was not a profession for her.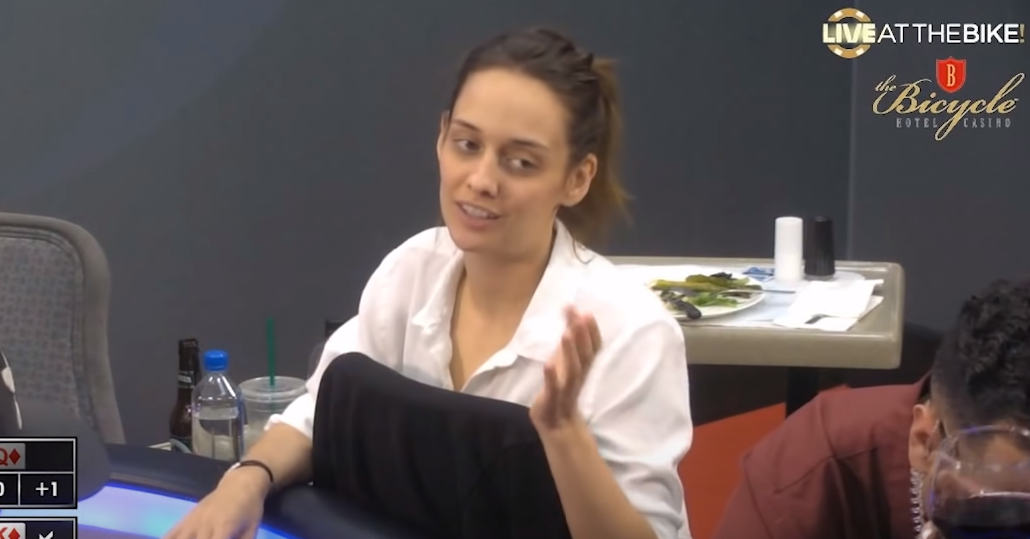 It was around this time that she finally found a backer to stake her for cash games and quit her job. However, her relatively short stint at the $1/3 Texas Hold'em table did not last too long, and she was let go by her backer.
It took a while before the New England pro got her bearings after this and found a new backer. With the help of her backer, her poker-playing boyfriend, and some other friends, Marle eventually started winning in games as high as $5/10 in Las Vegas.
Both she and her boyfriend had hard times during the period, as he lost his entire bankroll playing $5/10, and Marle herself was pretty close to losing her stake once more. Yet, she managed to turn things around and never looked back.
Marle Cordeiro's Professional Poker Career
Marle Cordeiro's poker career did not start the way many poker careers start, with a massive poker tournament score that would give her a head start in the world.
Instead, Marle has been a grinder since her early days, focusing on cash games much more than tournaments and only making occasional appearances on the tournament circuit throughout the years.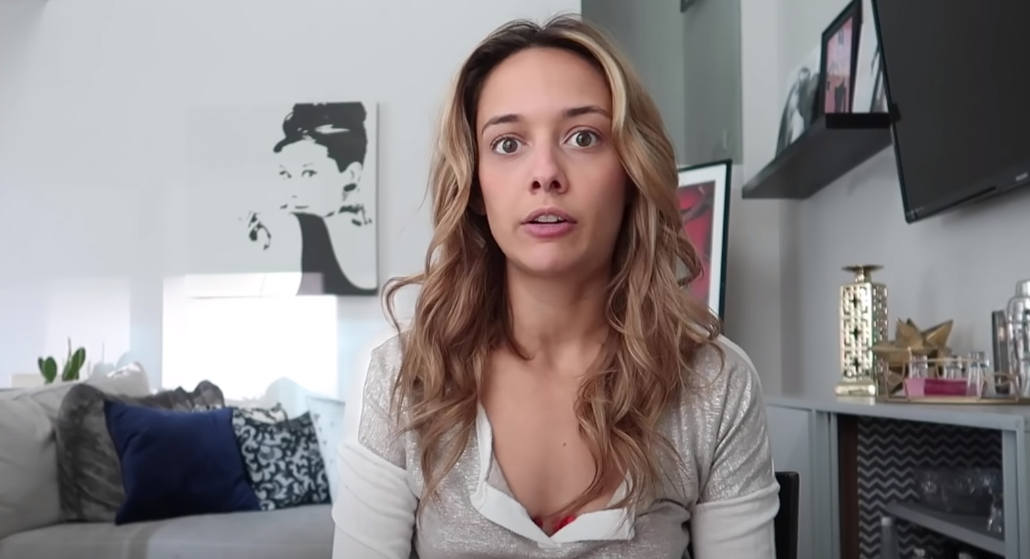 When it comes to poker tournaments, Marle made her first official cash in 2013, when she was just 21 years old. She made the money in a $185 Rio Deepstacks during the WSOP.
Throughout the years, Marle cashed in a number of relatively unknown tournaments while also cashing in the $1,000 Ladies Event at the 2017 WSOP and the $500 Big 50 at the 2019 WSOP.
In 2020, Marle decided to grind online and made four cashes in the online edition of the WSOP at GG Poker.
Her biggest live tournament to date is a modest $9,567 cash for a 40th place at the 2019 $1,100 Wynn Poker Classic event. Overall, she has accumulated just $53,595 in tournament cashes to date.
That said, Marle's real poker income comes from playing in the cash games, where she has been having lots of success ever since 2018, and perhaps even earlier.
To prove her worth, Marle has appeared on a number of televised cash game events as well, battling out against some fairly well-known names in the poker world and having plenty of success with the cameras on.
Of course, her part-time career in acting and modeling came in as great help with these events, but it was her poker skills and analytical approach to the game that truly helped her exert dominance over her opponents.
Marle Cordeiro's Poker Vlog and YouTube Channel
In 2018, Marle Cordeiro was relatively unknown in the poker world, and she decided it was time to change all that.
Marle was already grinding cash games at the time when she decided to create a YouTube channel. Here, she would share her insights into the poker world, alongside poker hands histories, her poker journey, and some fairly witty jokes that have sparked a lot of controversy over the years.
Cordeiro kicked off her YouTube channel with a series of Vlogs that talked about who she was, how she got into poker, and how she was doing in her poker career.
Marle's sense of humor tends to be a little dark at times, which has caused her to be called out by some major names in the poker world, such as Justin Bonomo. She responded to this criticism by creating a video of herself applying to become Justin's girlfriend, once again taking the light approach to things.
Some of the other videos on Marle's YouTube channel tracked her poker travels and performances on major televised poker shows such as Friday Night Poker, Poker After Dark, and more.
To add to her poker-related content, Marle also recorded many hilarious short sketches about various topics, some of which have performed amazingly on the platform.
One of the YouTuber's most controversial videos was one in which she pretended to take a job as a stripper or even sell her body for a poker bankroll, which some in the community saw as going too far, while most enjoyed it in good gist.
For a long time, Marle also appeared as a co-host of the popular The Rake Podcast by Run It Once, where she hosted some of the most famous poker players in the world, such as Jason Koon.
Marle's part on The Rake Podcast ended when she allegedly signed a sponsorship deal with a major poker room, which did not want her appearing on the podcast.
In 2019, Marle's amazing success with her YouTube channel, combined with her poker and acting skills, got her a job as a presenter for the Triton Poker Series, the world's biggest high-roller tournament series, which has exploded onto the poker scene in recent years.
Marle Cordeiro's Net Worth
Unlike many big-name poker players out there, Marle Cordeiro has not been around for a long time, and her success in poker has been limited to mid-stakes cash games and some tournaments.
At this time, Marle is more famous for her online presence as a poker vlogger and content creator than her poker accolades, although it is likely, she has accumulated significant profits on the felt thus far.
At the age of 29, the young pro has only been playing poker actively for several years, so we should be conservative when trying to assess Marle Cordeiro's net worth.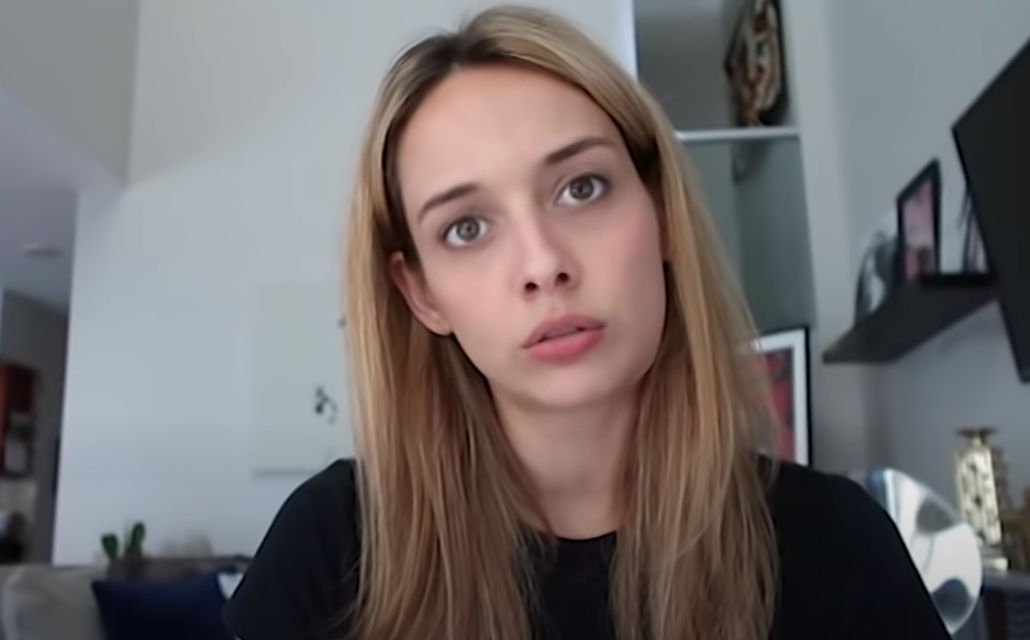 What we do know is that Marle has played, and possibly still plays, on a stake. This means that a portion of her overall winnings would go to her backer in many cases.
We are going to put Marle Cordeiro's net worth at $500,000 at this time, with a tendency to go up significantly. Her role with organizations such as Triton Poker will likely grow, boosting her poker bankroll and allowing her to jump into some higher-stakes games that she undoubtedly wants to play in.
Where is Marle Cordeiro Today?
If you were to look up Marle Cordeiro on Twitter or try to find her home address, you might have a hard time doing so. The reason, of course, is because she got married in the meantime and now goes by the name Marle Spragg.
Cordeiro married poker pro and Twitch legend Ben Spragg (Spraggy) after dating the Brit for some two years. Spraggy popped the question in November 2020, and shortly after, the couple became husband and wife.
Ok now I REALLY say yes, @spraggy 🥰

Got my engagement ring today, and I couldn't be happier with it.

Thanks to @DandRDiamonds in Summerlin for helping me design the perfect ring. Highly recommend them for all your jewelry needs 😊 pic.twitter.com/zffPCHtYak

— Marle Spragg (@MarleSpragg) January 7, 2021
While we don't know exactly how they came to be together, Marle's sarcastic video in which she was looking for a poker pro boyfriend may have had something to do with it.
What is quite clear is that the two share several passions, with poker and content creation being common interests they could share through the months of quarantine and beyond.
Today, Marle is back to playing poker and has focused more on that, while her YouTube channel, which has close to 30,000 followers, has remained dormant for close to a whole year.
Marle is also very active on Twitter, her main social media platform, where she often shares her controversial opinions and gets into discussions about matters that are important to her for professional or personal reasons.
One thing we can tell with a high degree of certainty is that we are not done seeing Marle Spragg on the poker scene, as the young pro's career is definitely on the rise, and given her background, we wouldn't be surprised to see her in one of the future poker movies, either.